WITH the carp's senses dulled in the winter, the more attractive you can make your hookbait, the better.
You need to boost attraction at all levels, such as leakage, colour and flavours – so there's zero chance of the carp missing it!
Some might think it's easy to just splash a bit of extra flavour or a coating on to their hookbaits, but I want all mine to act the same, so I prepare them in a specific way.
The following article was produced in paid partnership with CC Moore.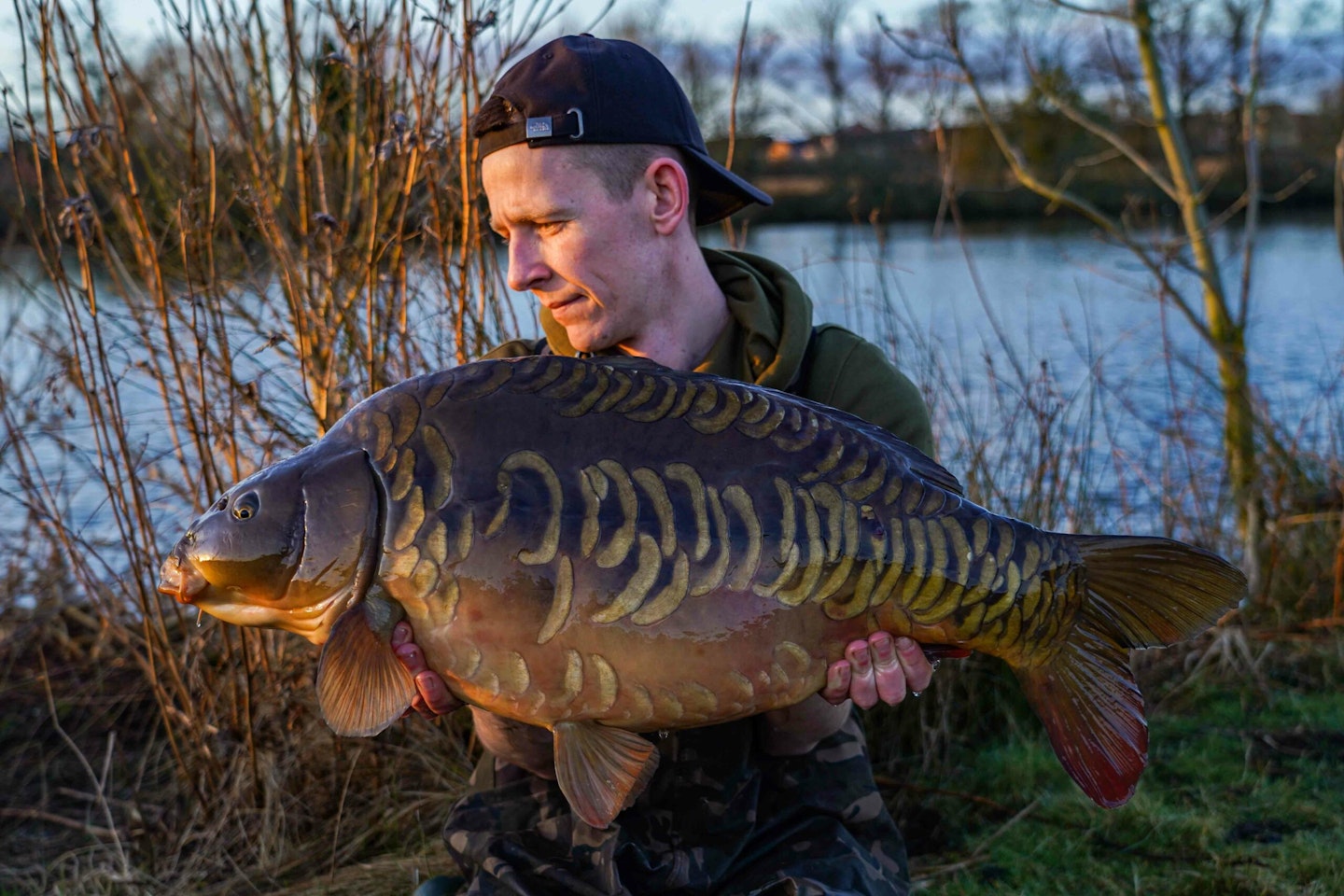 SHOW THEM SOME TLC
If you just add liquid to your baits in any old fashion, at some point you are going to start altering their buoyancy. That's the last thing I want – once they are out, I need to know they are all behaving as they should.
I start by adding a small amount of my chosen liquid booster (say around 2ml) to a selection of hookbaits placed in a sandwich bag. A lot of people do this with the baits in the tubs, but I want an even coating, so every bait is the same.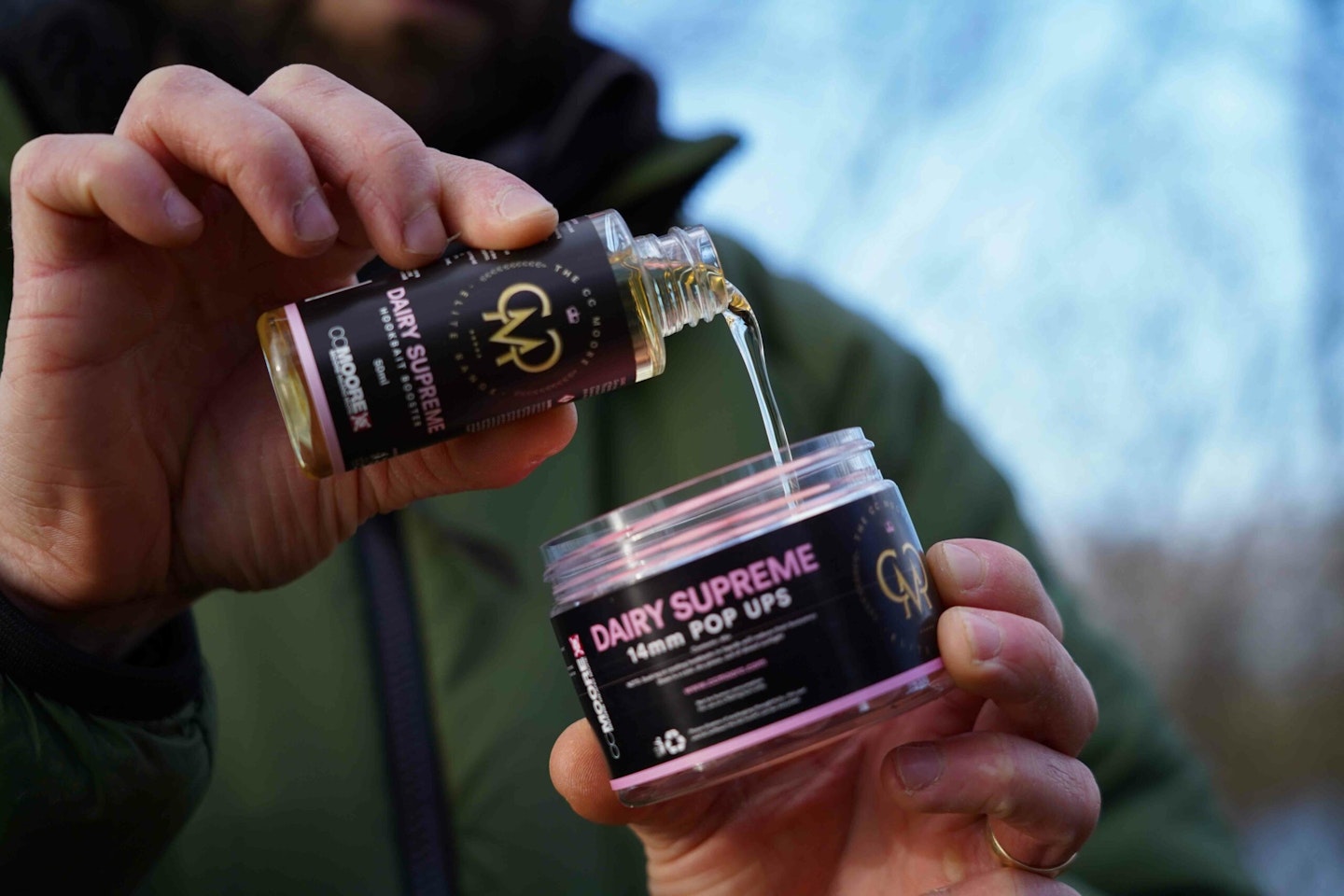 I then give them a good shake-up before laying them out flat, and leaving them for 24 hours. They can be left in the bag, or in the tub with the lid left off, so they dry out quicker.
The following morning, I give the baits a second glaze in the same liquid, and by that evening they should be tacky to the touch, but not wet! They will start by feeling a little sticky on your fingers, and this is the time to add some powders…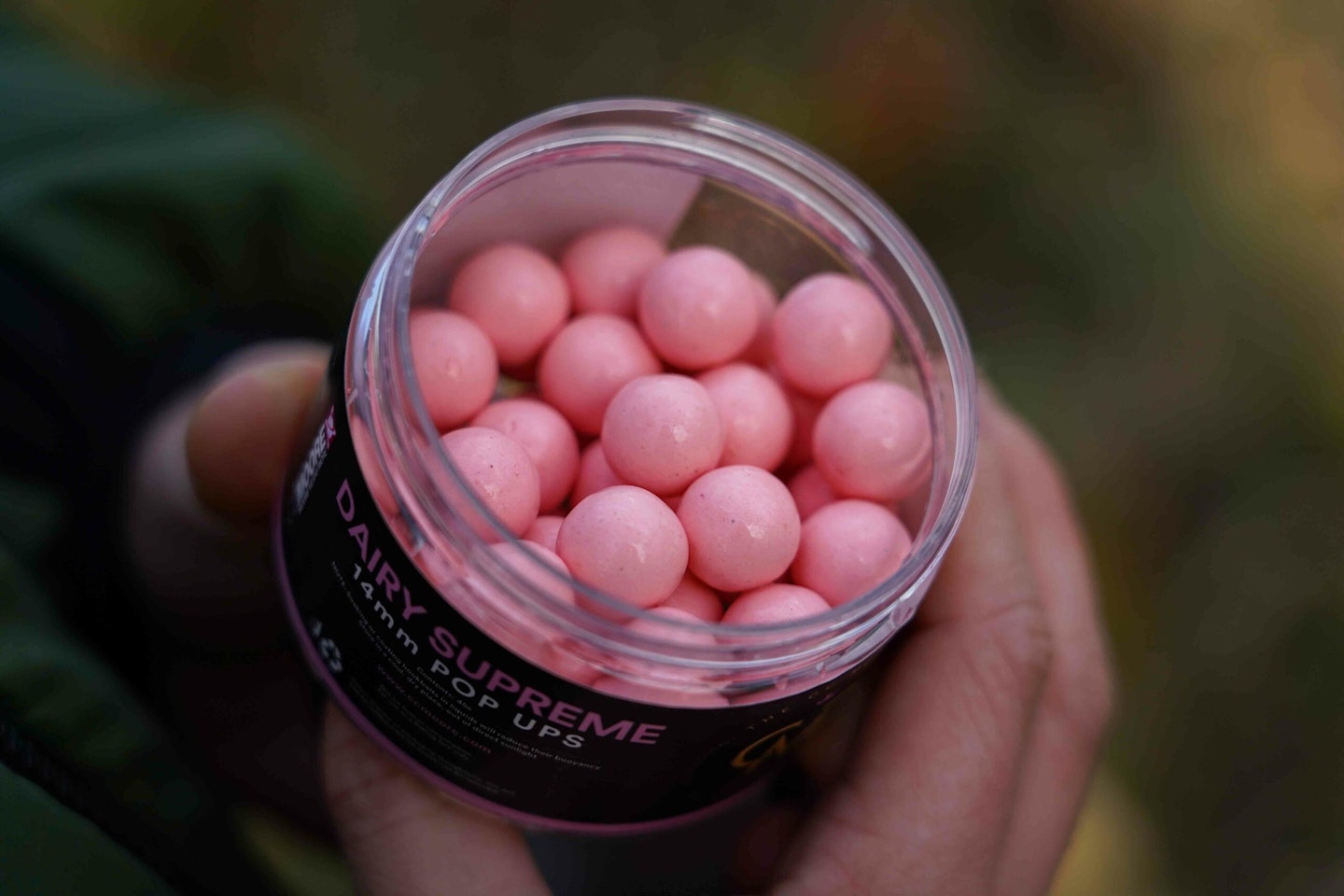 GIVE THEM AN OUTER CRUST
If you add powders when the baits are too wet, all the goodness and particles will simply stick to the side of your bait tub. The powders I use from CC Moore are so soluble, they almost draw into the bait, but a good alternative is fine boilie crumb or groundbait.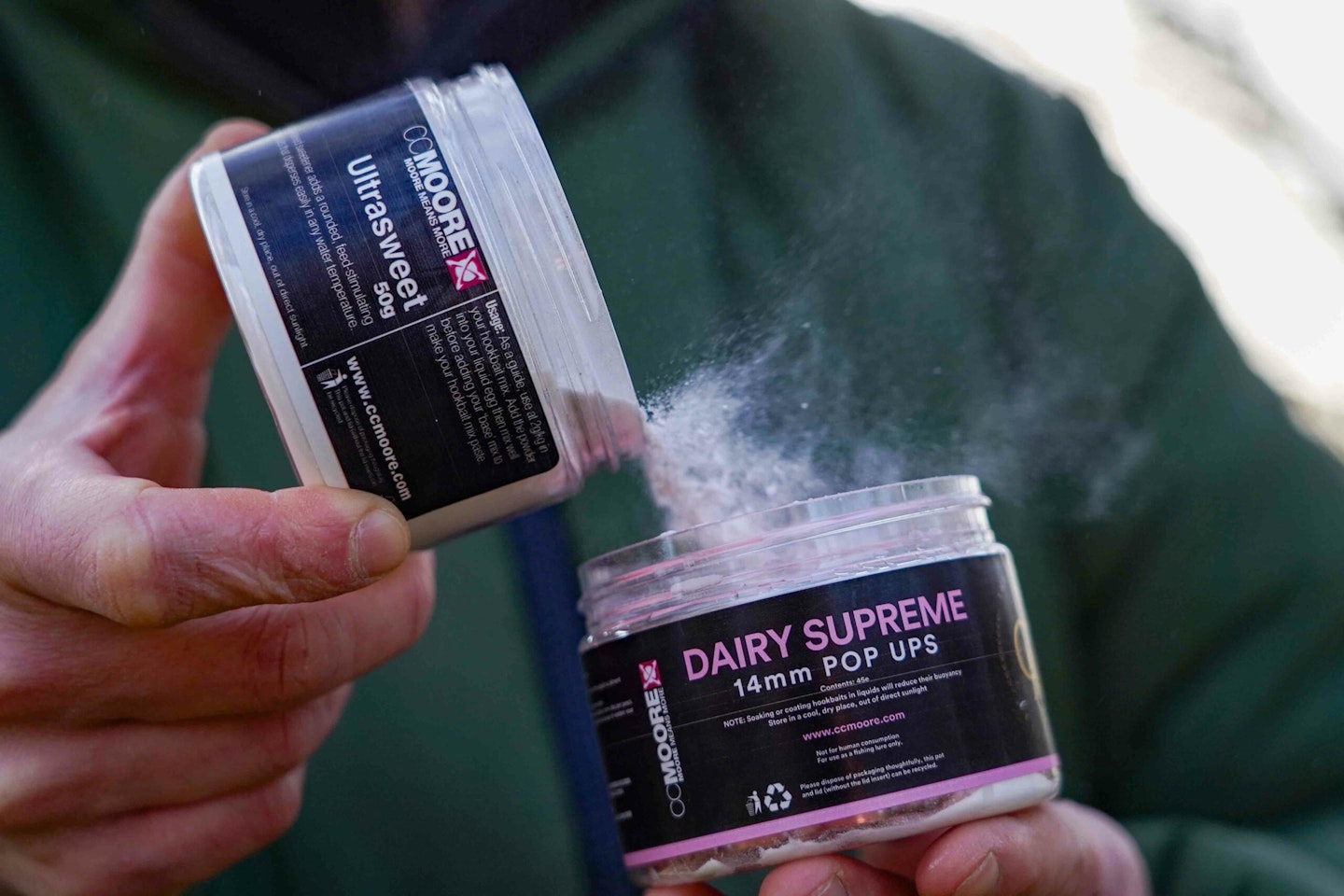 I tend to do this stage purely by eye, adding a little bit more powder at a time until they almost look like bon-bon sweets. Again, ensure all the baits have a nice even coating.
You'll know when you have put enough on, as it will stop sticking to them. Once satisfied they are sufficiently coated, I leave them for 3-4 days to set around the hookbait. When they have crusted on, you can repeat the process if you wish to supercharge them even further but remember, buoyancy may start to be impacted. Once the liquids have dried out, the hookbait will be harder - arguably making them even more buoyant!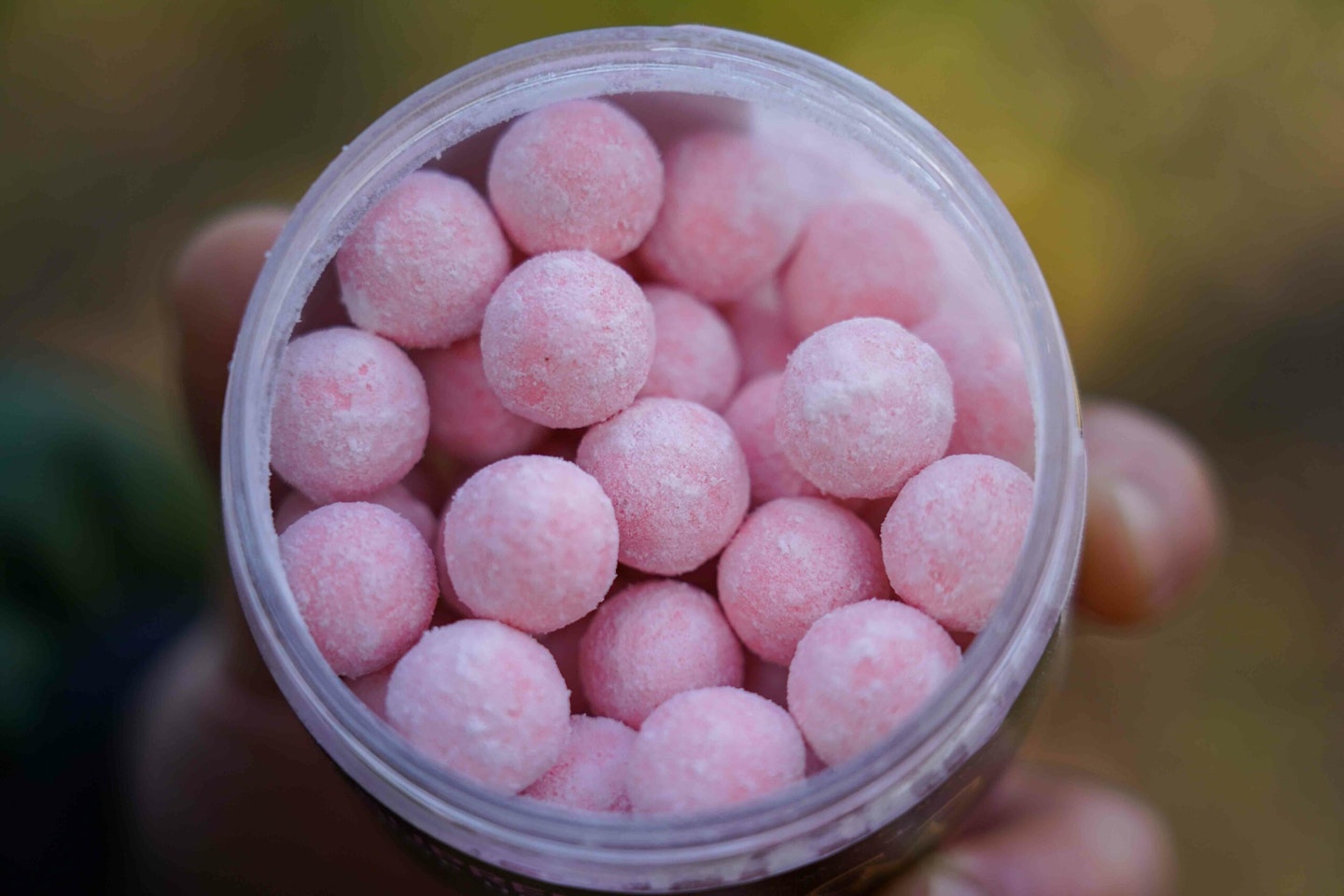 A DEVASTATING REACTION
Your hookbaits will now leak off attraction for a long time. The powders really fizz every few minutes over a couple of hours and, because they are so soluble, you have a mixture of liquids and powders leaking off the hookbait. You will end up with a halo around the bait, settling in and on the lakebed.
I'm happy to fish these on their own in winter. I won't put any free bait in. It's almost like lure fishing for carp – they have to investigate the bait by mouth and, with a good enough rig, by then it's too late. I'll happily leave these hookbaits out up to three days. If prepared right, the buoyancy of my pop-ups and wafters should not change.
Give this cracking edge a go on your next session and put those hookbaits on charge!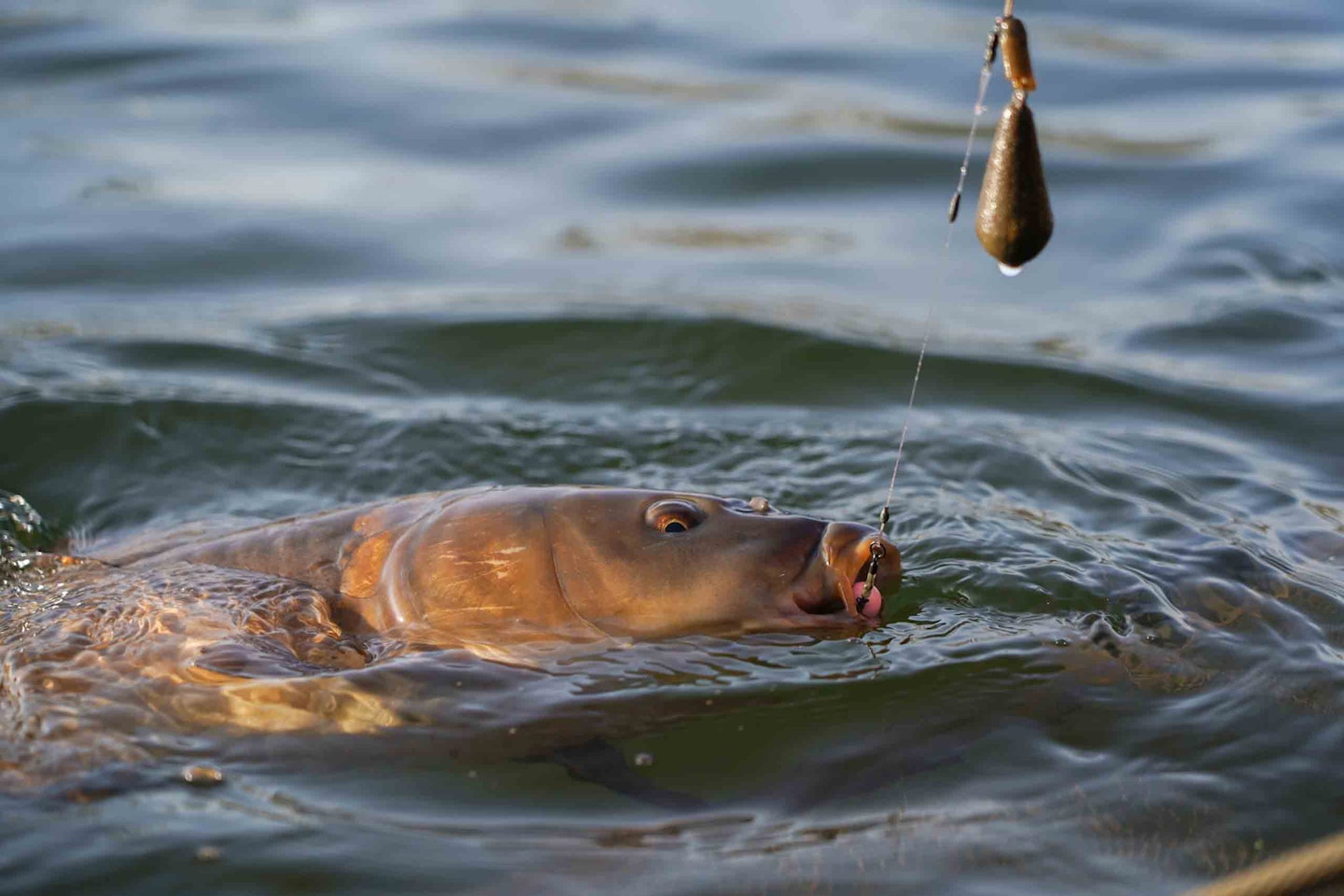 TOP TIPS
Bait size
For pop-up rigs I like to use a 14mm hookbait, as I find they hold up the hook well. If the bottom is clean, I will use a low-lying pop-up or wafter rig, generally with a smaller 12mm hookbait.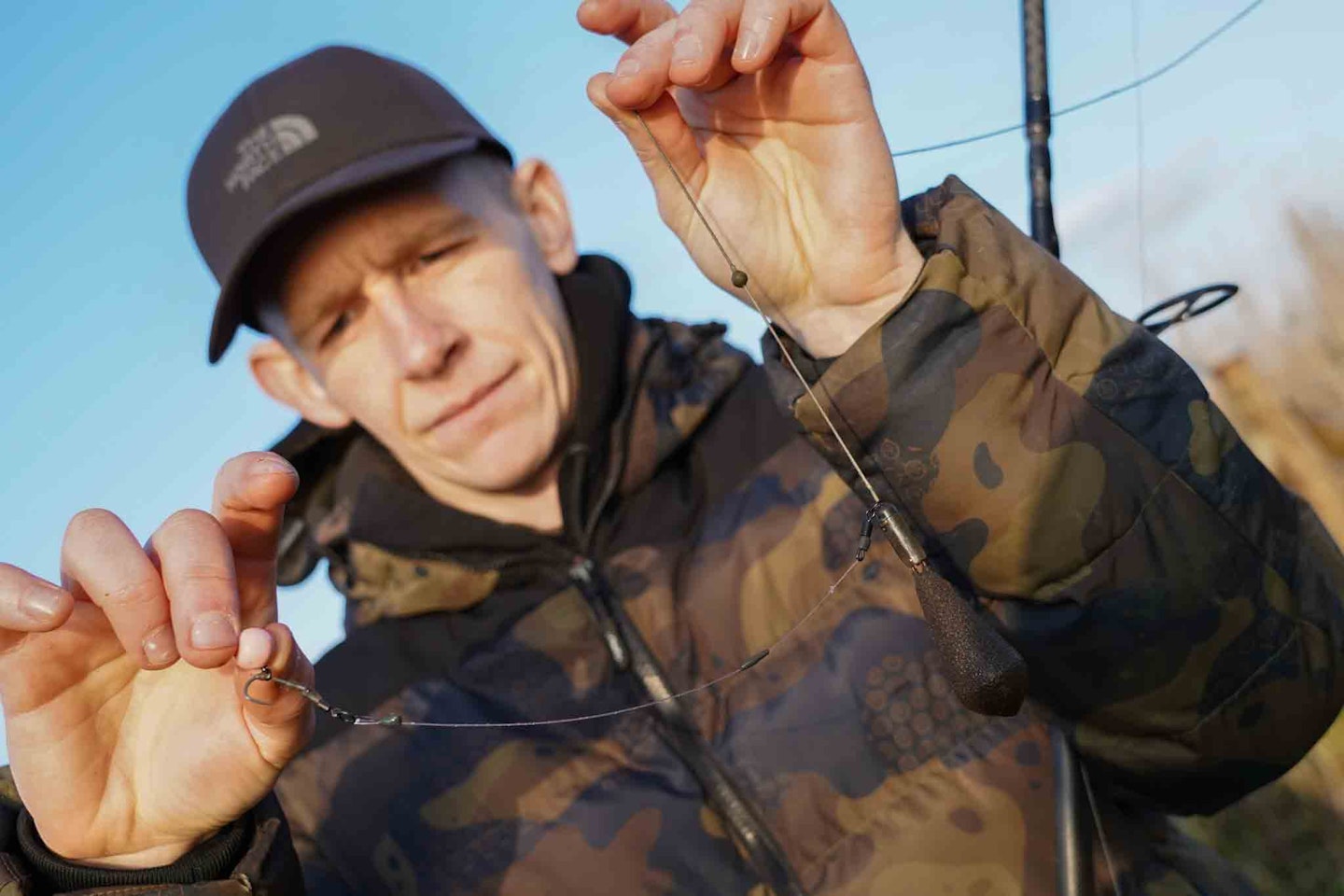 Choose your brand
I use the Elite Range from CC Moore for my winter hookbait choices. Sweet and creamy, it's ideal for this time of year. The liquid boosters like Dairy Supreme complement these baits perfectly.
Create a haze
I wouldn't use too much of a thick liquid on its own, the type more traditional glugs consist of. I would water these down with a thinner bait booster-type liquid, making the mix almost 50/50. The thicker liquid will not be absorbed as much, but it creates a stronger haze around the spot.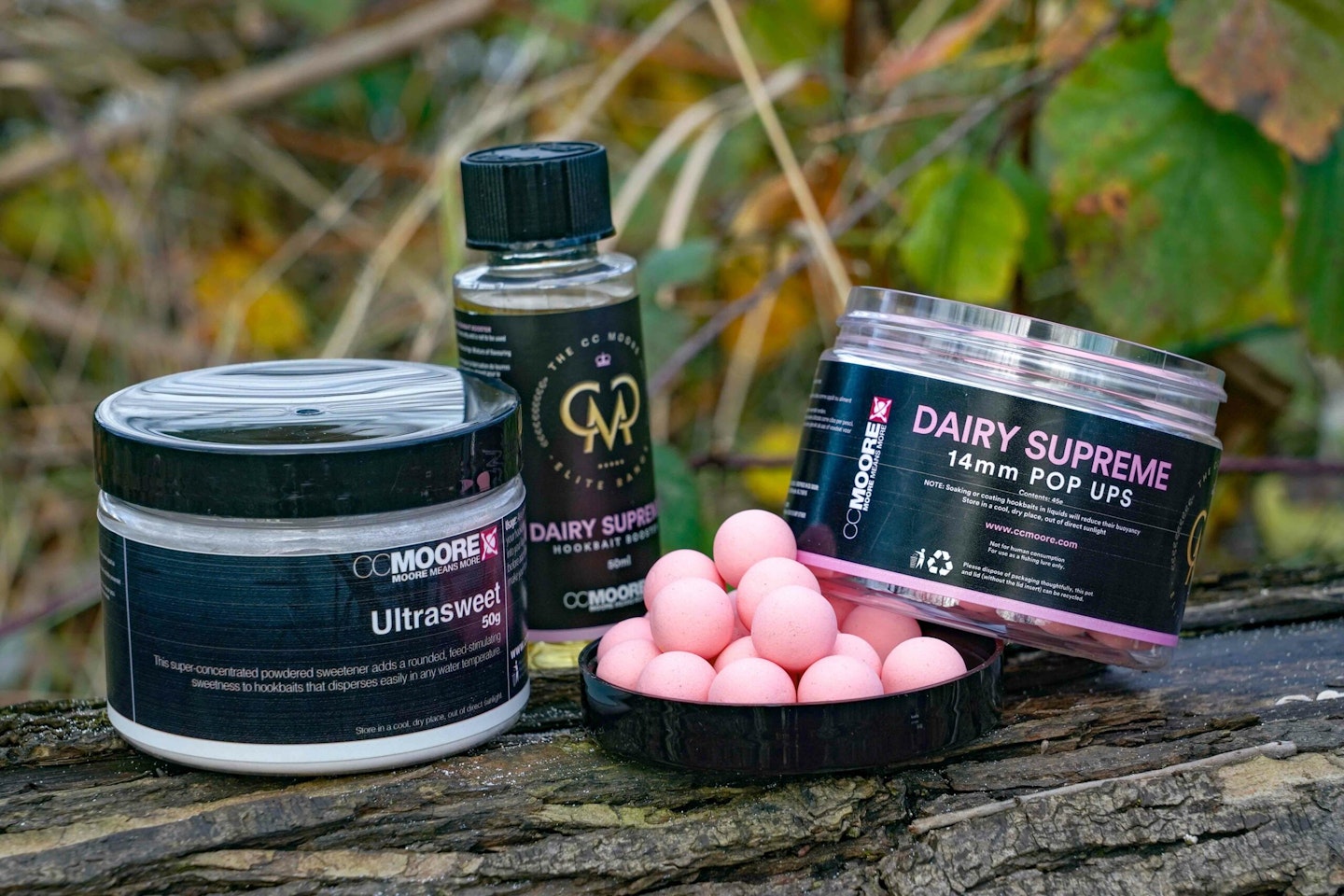 Be flexible
Everyone has a favourite colour hookbait but some work better on certain days than others. Don't stick it out on a colour that isn't working for too long – even if it has been supercharged!
This article was produced in paid partnership with by CC Moore and is a free example of the amazing content Angling Times Members get every single week. Becoming an Angling Times Member gives you access to award-winning magazine content, member rewards, our back issue archives, bonus content and more! Join our fishing community and find out more today!