When we start fishing, we often begin with the cheapest and most easily available baits that all fish love, notably maggots, sweetcorn, worms and bread.
As we go through our carp fishing apprenticeship, however, more and more of these baits seem to fall out of our armoury as we switch our attentions to commercial offerings like pellets and boilies. One bait you really can't afford to be without at any time of year, however, is bread, and here's why…
GET ALL THE TACKLE YOU NEED FOR CARP FISHING BY CHECKING OUT OUR BUYER'S GUIDES TO RODS, REELS, ALARMS, BIVVIES, AND MORE.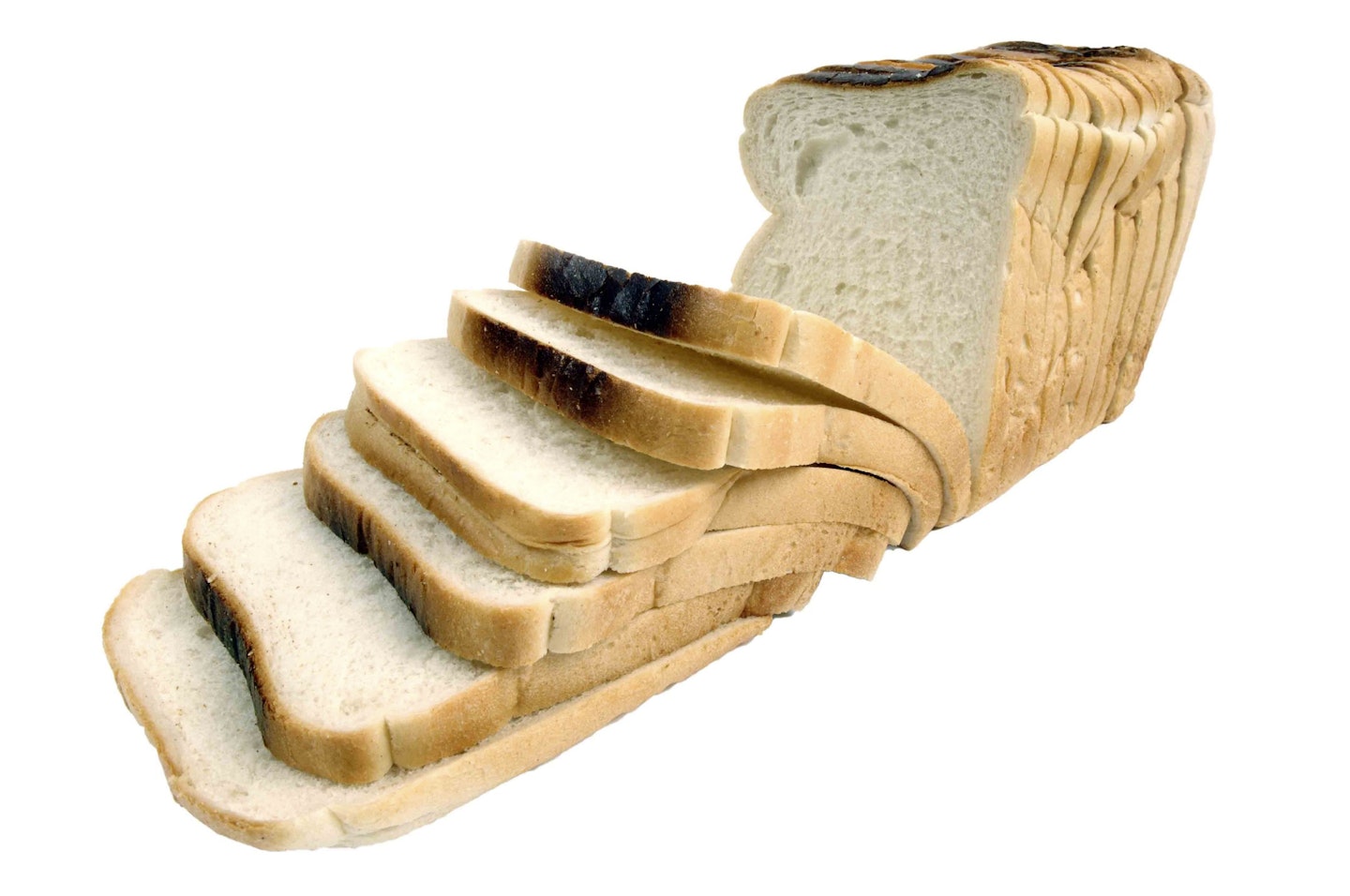 Sneaky summer stalking
In the hot and sunny summer months we are currently experiencing, carrying just a loaf of bread and a stalking set-up can turn those biteless middle periods of the day into memorable moments.
Carp love lying up in weedbeds or sitting in and around snags, which makes getting a decent floating offering to them tricky. With a standard controller float presentation, it's difficult to cast past the fish when they are holed up in weed, as when you drag it back into the kill zone your hook can get snarled up.
Dropping it on their heads isn't the answer, either, as you will almost certainly spook them. This is where the old white classic comes in.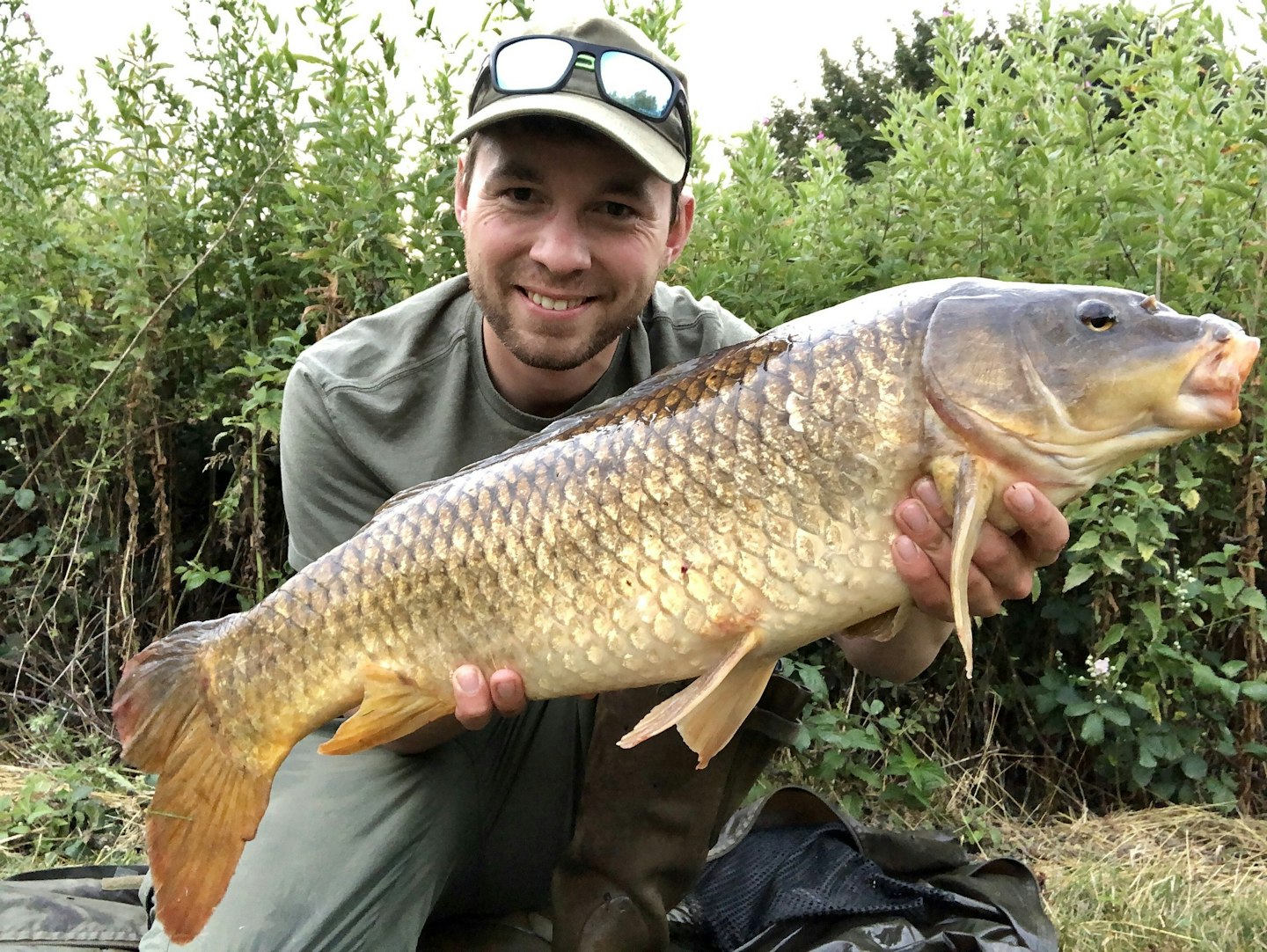 Bury a big size 6 hook into the crust of a white loaf and gently squeeze the softer inner slice around the shank of the hook. It's then simply a case of a quick dunk in the drink and then a controlled cast, either overarm or underarm, right into the fish's lair.
There's no need for a controller, as your bread will give you a decent bit of casting weight, and this also means there's no need for the standard low-diameter surface hooklinks. Just your mainline will work fine, meaning you stand a much better chance of landing the fish once they slurp it down. With the hook buried in the bread you can gently tease it back through the weed or surface scum and get it just close enough for that sunbathing carp to notice it.
YOU NEED A GOOD PAIR OF SUNGLASSES TO STALK CARP OFF THE SURFACE, HERE IS OUR GUIDE TO THE BEST ON THE MARKET AT THE MOMENT.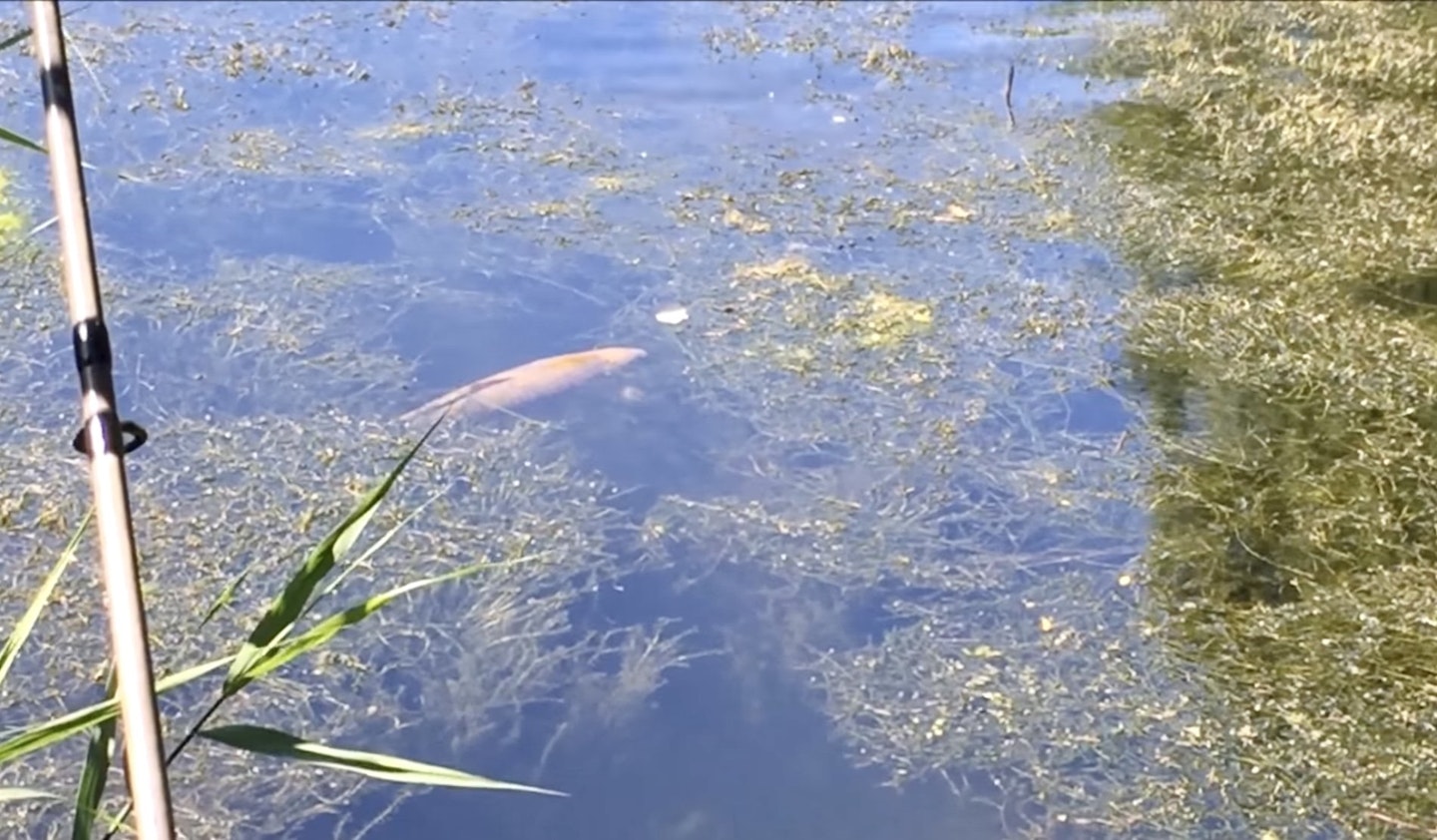 The bread sausage
If you're on a well-stocked venue and want to fish further out in the lake with bread and a freeline set-up, you need the bread sausage!
Simply lay your line flat across a whole slice of bread, then mould it around like a cigar with the hook in one end.
This will cast like a bullet and achieve a really good distance, it's then just a case of waiting for a group of fish to attack it, or one big fish to slurp the whole lot down in one go.
FIND THE BEST VENUE TO PRACTICE THESE TACTICS BY TAKING A LOOK AT OUR GUIDE TO THE BEST SURFACE FISHING LAKES.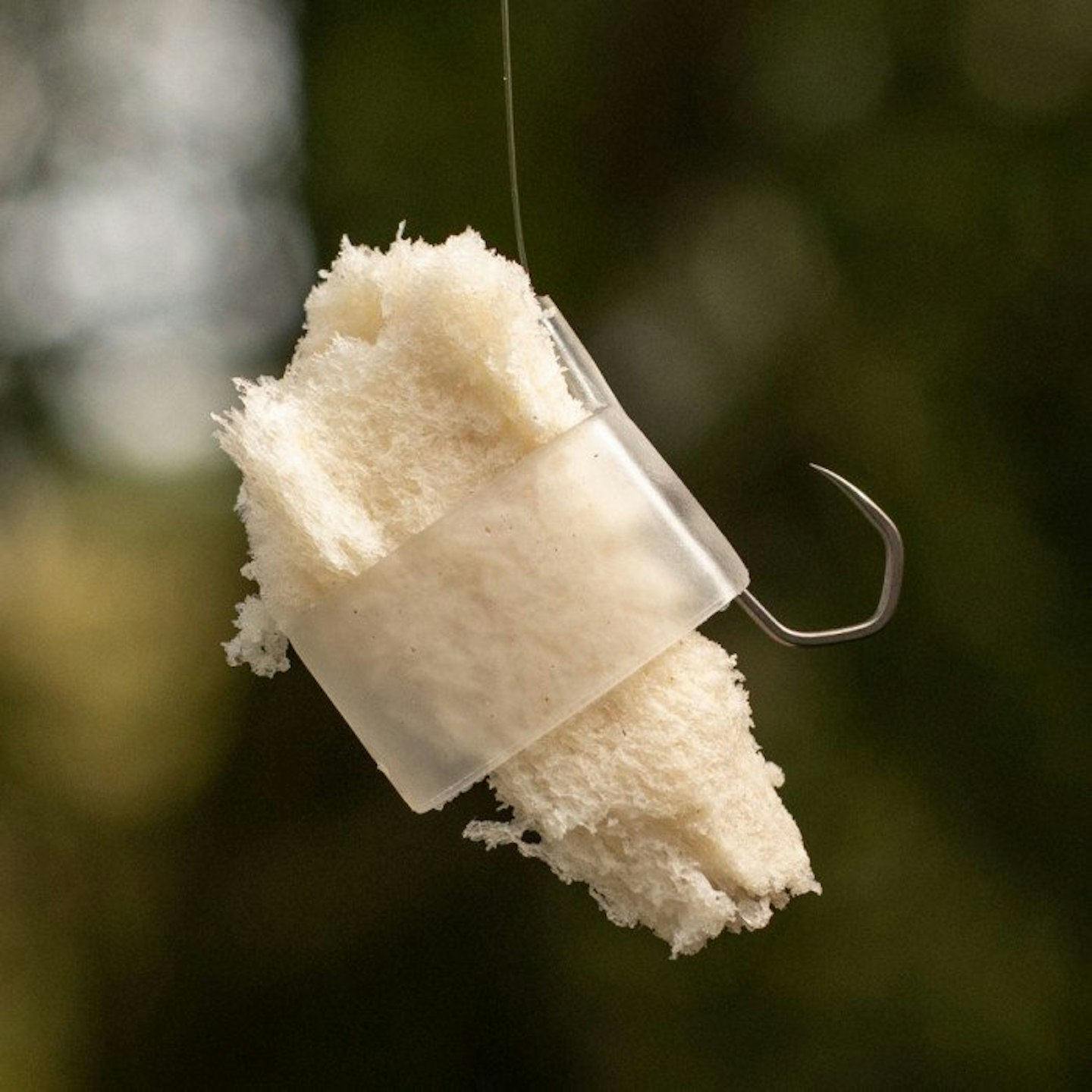 Not just a surface bait
Bread doesn't have to be used only on the top – the freelined stalking set-up previously mentioned is also great for intercepting fish moving lower in the water column, or dropping on to bubblers. Simply squeeze the inner slice of the bread tighter on to the hook and you will have a slow falling hookbait that will present perfectly over any bottom.
Passing fish often can't resist if they see that white flash falling in front of them, but don't rule it out when casting at fish that are already feeding. Once the bread has settled, simply watch your line and wait for it to pull tight. When it does, strike!
FIND MORE FANTASTIC BAITS FOR CARP FISHING BY CHECKING OUT OUR GUIDE TO BOILIES.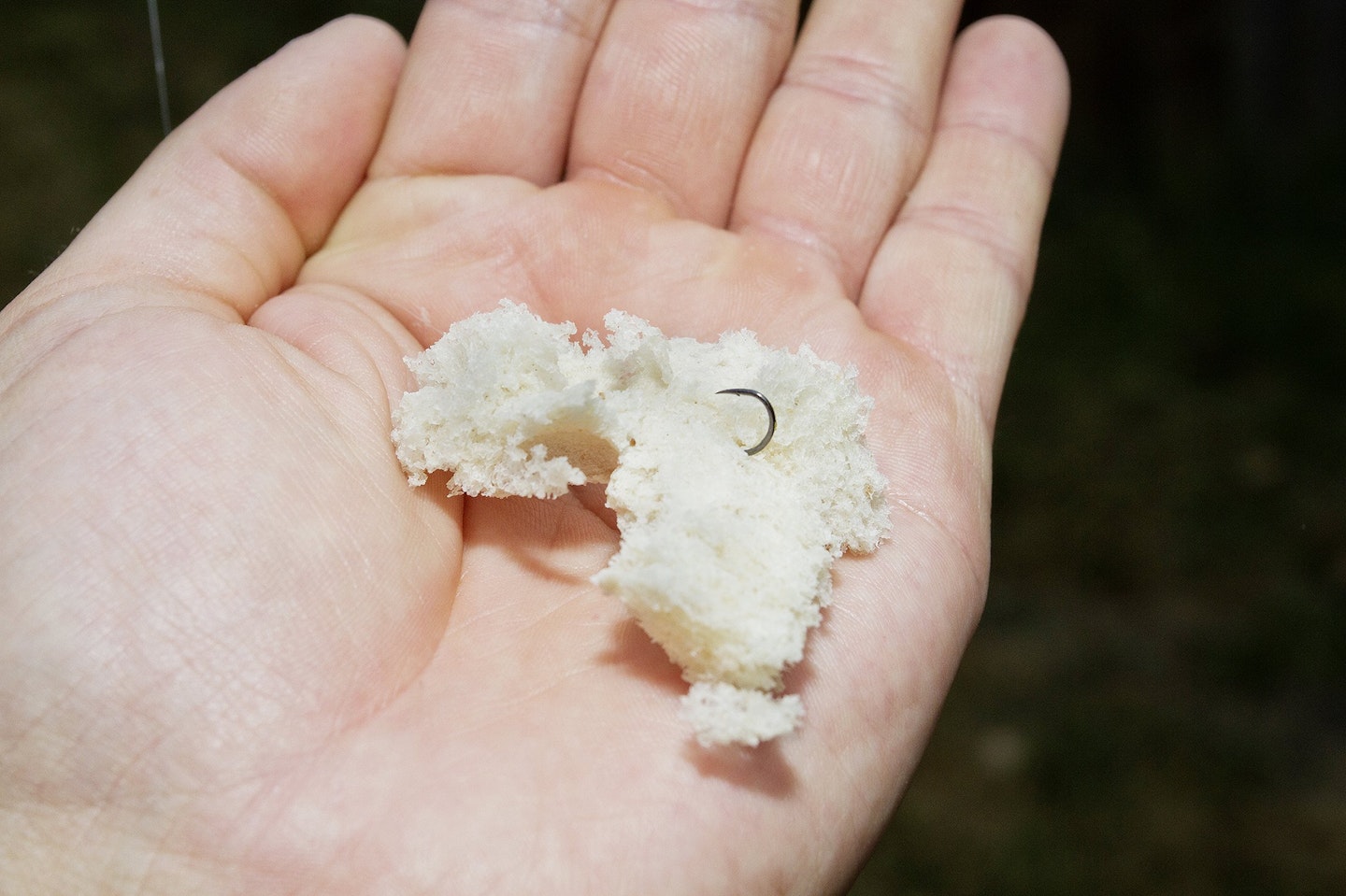 A perfect carpet feed
Stalking aside, bread is super useful in other areas of carp fishing. When liquidised, it's a superb additive to spod mixes, yet very rarely used. It's visual, it will hang in the water column and attract all manner of fish to your spot, and it absorbs additional dyes and flavours really well. It's a great filler for PVA bags as well, both mesh and solid, particularly if matched with a white pop-up hookbait and a few micro pellets – a perfect parcel on any water.
This cheap supermarket bait ticks all the boxes, so after you've made those sandwiches, have another loaf in your car ready for your next trip.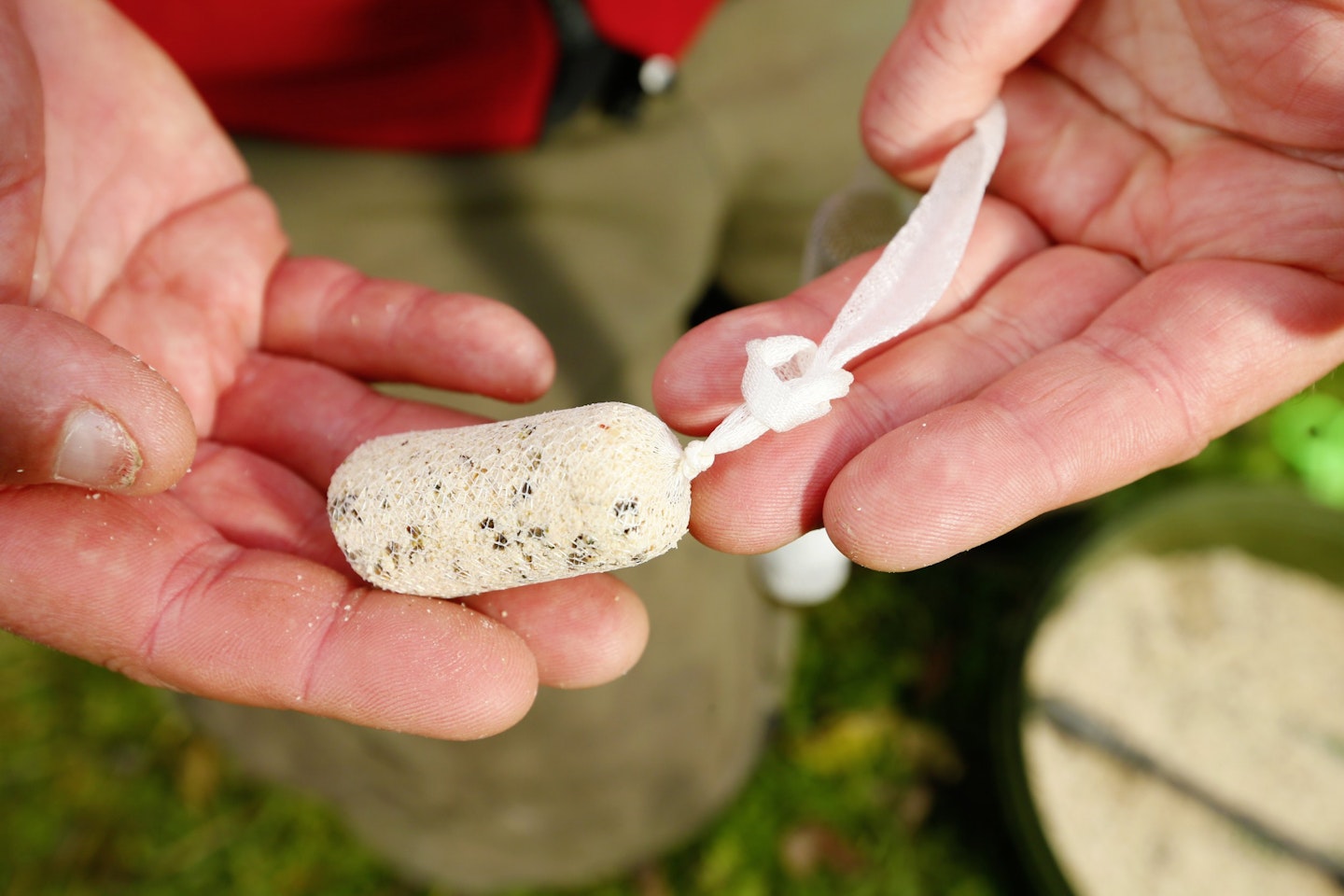 This page is a free example of the amazing content Angling Times Members get every single week. Becoming an Angling Times Member gives you access to award-winning magazine content, member rewards, our back issue archives, bonus content and more! Join our fishing community and find out more today!