Whether it's barbel or chub on rivers or big fish on commercials, if you're going to target them on the float you'll need something with more grunt than a standard waggler rod.
Power is important, but it's useless without balance, as you'll always be using lighter lines and smaller hooks than if you were fishing a feeder, for example. The rod still needs to have enough 'give' to cushion against lunges.
Add to this the need for a fast action required to control floats and hit fast bites, and you can see you need a very specialist tool!
Here's our pick of the best power float rods for river and stillwaters, along with a great set of lines to team up with your powerhouse.
Daiwa Connoisseur Float rods
What they say: A superb collection of four wild water rods that will cover all still and flowing water requirements from, waggler or slider on the 13ft and 14ft models to Bolo and 'big stick' on the 15ft and 17ft rods. Plenty of power in the middle sections is matched to a fast tip end and an overall light feel which is essential for longer sessions and continual trotting.
What we say: These rods sit lower in the power spectrum than some of our other rods in our guide, but were simply too stunning to leave out. Powerful enough for big fish and big floats, yet forgiving enough for smaller species, each of the shorter models offers a superb balance and feel. Fitted with LS guides, a Fuji reel seat and a combined cork and EVA handle, the 17ft model really is something else and offers that extra control for bigger waters while retaining the balance of the shorter rods.
Price: 13ft £175, 14ft £185, 15ft £195, 17ft £205, www.daiwasports.co.uk

Drennan 15ft Acolyte Plus
What they say: A lightweight, slim, and exceptionally balanced rod ideal for all heavier floatfishing on rivers as well as deeper stillwaters, this rod will handle all sizes of Bolo, Avon, stick float or waggler with ease.
The longer length and crisp tip end ensure ultimate line control, yet the powerful lower end means that no specimen is getting away once hooked.
What we say: At just 6oz, this rod would be light at 13ft, let alone its colossal 15ft length.
At the lower end of the power range, this rod is still more than a match for any angry river-dweller.
Price: £209.99, www.drennantackle.com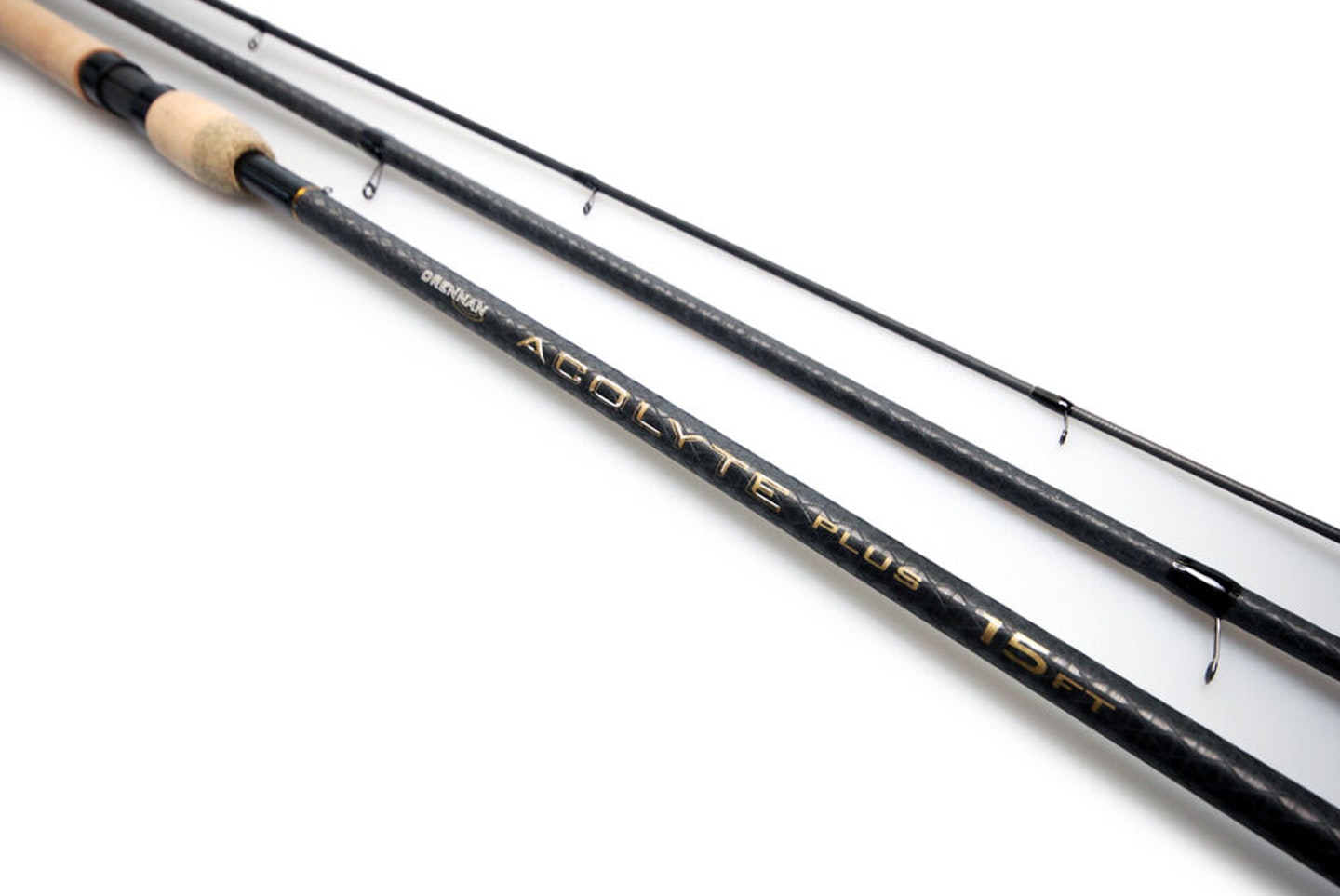 Avanta X5 12ft Power Float
What they say: A two-piece powerhouse of a rod suitable for all kinds of running line float work for bigger and harder-fighting fish such as tench, chub, carp and barbel.
A smooth and progressive action retains responsiveness and allows this rod to compete with other rods at far higher price points.
What we say: A surprisingly capable piece of kit considering its price point. The shorter length makes it a great rod for smaller rivers and confined swims.
Perfect for the mobile angler or thrifty bargain-hunter looking to get some action from specimen fish this season.
Price: £49.99, www.anglingdirect.co.uk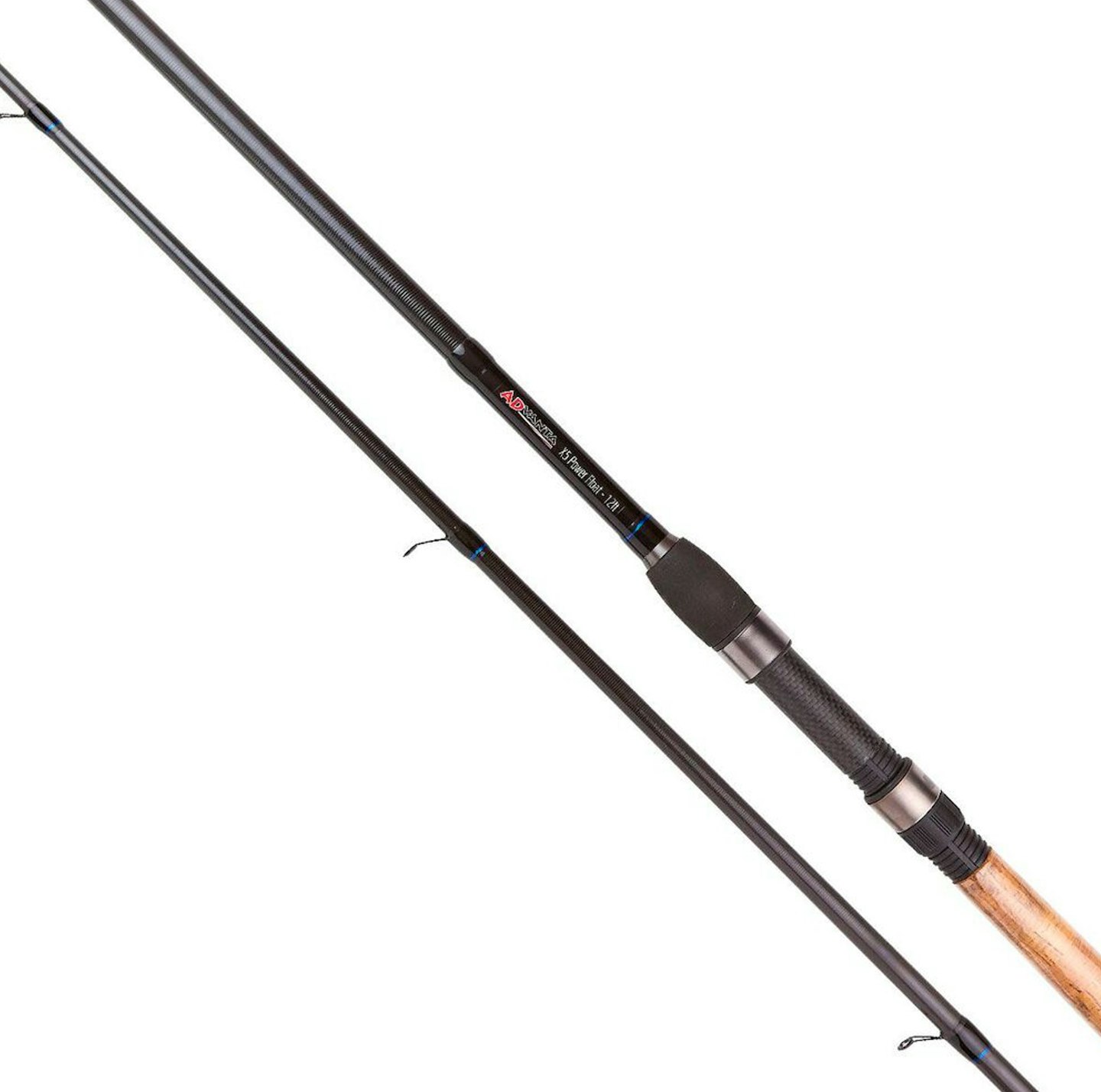 Korum Glide float rods
What they say: Designed especially for hard-fighting fish on the float, these rods expertly blend a forgiving parabolic middle section for delightful fish playing action, and a fast-recovering high modulus carbon tip end to provide ultimate float control.
A line rating of 4lb to 12lb along with large diameter guides which are spaced for both fixed-spool and centrepin reels ensures that there's a rod in this all-encompassing range to cover all your big-fish river float needs.
What we say: A glorious and adaptable range of rods that anyone would be proud to have at their disposal.
Price: 11ft £64.99, 12ft £69.99, £13ft £69.99, 12ft-14ft £79.99, www.korum.co.uk

Garbolino Essential 13ft Power Match
What they say: A powered-up version of our top end Essential float rod, yet still retaining a lightning-fast recovery and superb balance.
Quality lined guides on a super-slim blank make for a lightweight rod that is a joy to use all day long, yet can handle the most demanding floatfishing situations.
What we say: Pricewise this is at the premium end for a 13-footer, but this super-slim rod absolutely oozes quality and once you've picked one up, you'll struggle to put it down again.
In use you only realise that you're using a power rod once you've sunk the steel and all hell breaks loose!
Price: £204.99, www.garbolino.co.uk
Shakespeare Superteam 13ft Power Float
What they say: A modern looking rod with 30T High Density carbon and a combined cork and EVA handle featuring an ergonomic screw-down reel seat. Ideal for floats between 5g and 30g and best suited to a 6lb reel line, this rod is ideal for all-round power float use.
What we say: You'll find plenty of guts in this parabolic actioned rod, which is easily capable of taming bigger fish on rivers and stillwaters.
Price: £79.99 (but shop around), www.shakespeare-fishing.co.uk