Shakespeare is a company steeped in history, founded well back in 1897.
It was best known in the UK as a top match brand throughout the 1970s, 80s and 90s. Despite being part of the world's biggest tackle company, things had been a little quiet for Shakey over the past decade or so, before another big influx of gear arrived on our shores.
Starting off with more affordable gear and specimen type items, this year has seen the arrival of higher-end match gear including the Superteam SC-3 rod range – a collection of feeder, waggler and bomb rods that are sure to put Shakespeare back on the match and serious pleasure angler's radar!
To see exactly what 126 years of rod-building experience could generate when focused on commercial water gear, I was excited to get my hands on the two bomb rods in the range – a 9ft and a 10ft. Both two-piece in construction, and provided with 1oz and 1.5oz carbon tips, they looked just the ticket for tackling smaller commercials, be that snake lakes or ones with far bank or island features to cast to. With this in mind, I booked a visit to Decoy lakes – a venue that could almost have been designed exclusively for this kind of short-chuck rod.
Before I start talking about my day, I do need to get a little something off my chest, and that is the use of the term 'bomb rod'. Yes, they are absolutely ideal for casting out a straight lead, be that in winter with a single hookbait or as part of a catapult assault in the warmer months – but I think that pigeonholes a superb all-round tool too much. Any kind of small feeder can also be used on these fantastically light rods, and just to demonstrate this, I arrived at Decoy with an assortment of legering equipment and baits.
As with any commercial at this tricky time of year, the worst thing you can do is rock up and cast straight at the biggest feature in the peg, effectively playing your ace card right on the very first hand.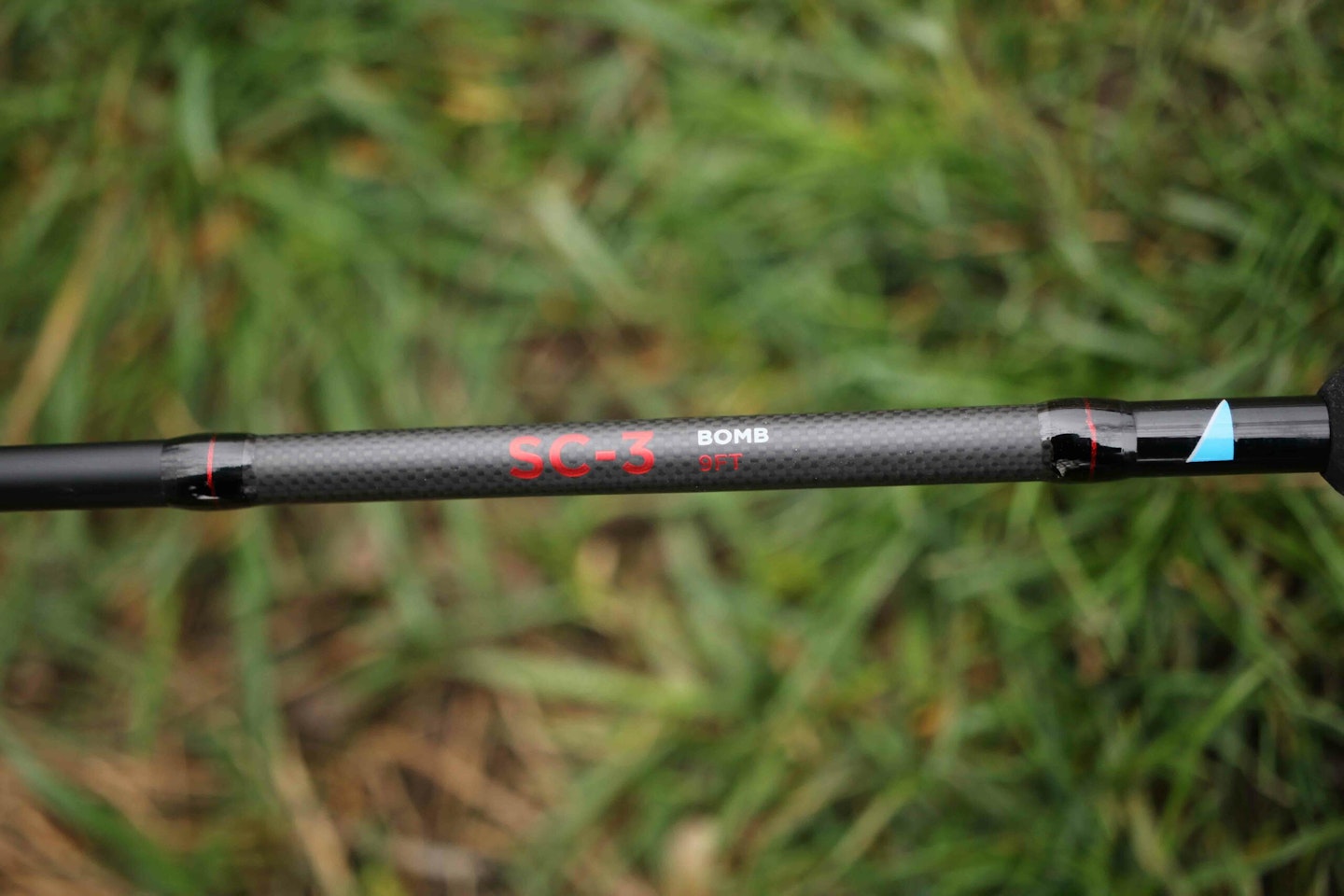 Instead, I decided to start on a maggot feeder in the deeper water – a great method for a few bites, and the ideal way to feel your way into a session.
Action wasn't frantic, but I was soon getting rattles and indications from smaller fish, all of which showed up superbly on the lightest 1oz tip on the 9ft model. Why did I choose the 9ft? Well, that's just the length I prefer. I tend to be a real 'whacker' on the cast and normally find 10-footers that little bit too long and powerful for my aggressive casting style.
Even catching a few roach and skimmers, I was enjoying the light and smooth action – that was until I struck into a turbo charged barbel! As it tore off, I got to see exactly what the rod had, and that was an almost endless forgivingness. Even as I stood up to really put some pressure on the little pocket rocket and heave it away from the near-bank reeds, I felt I wasn't getting close to bottoming the rod out, as it was still offering enough cushioning to stop the hooklength breaking.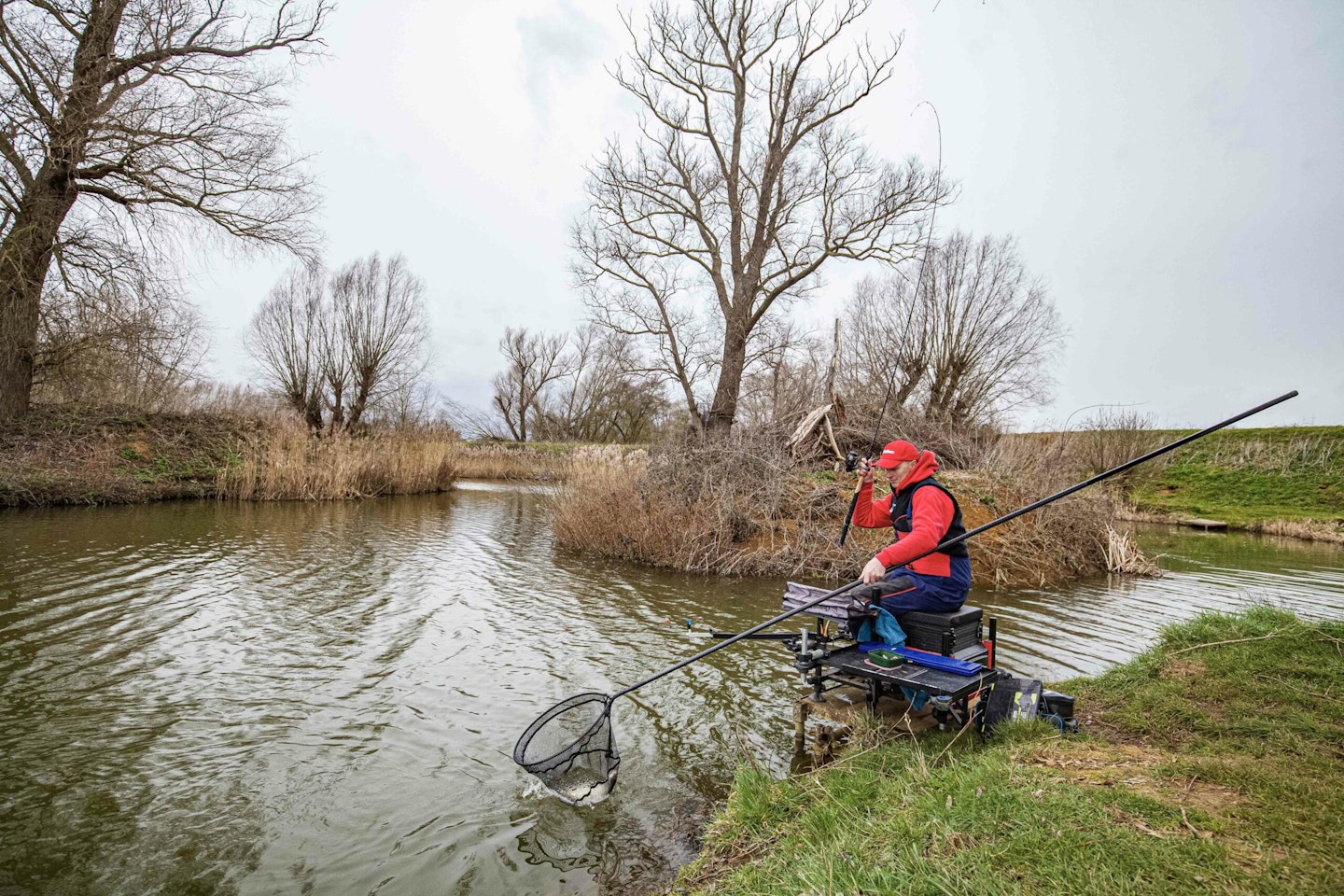 After all that commotion, bites were harder to come by and, with the warm sun starting to heat up the island shallows, it was time to try a Method feeder.
Despite the almost endless parabolic action, the rod still possessed enough power to flick an 18g feeder right between two patches of reeds on the far bank. Within seconds, all hell let loose and it was hold on and gurn time again! The slim and responsive blank handled everything I threw at it as a succession of carp found their way to the net.
To some up, the SC-3 is everything I look for in a small commercial rod – parabolic in action with a light and crisp blank, fitted out with a quality comfortable contoured combined cork/EVA handle, light yet robust guides and two perfectly graded and readable tips. With prices of less than £100, they are the perfect choice for the angler who wants a quality product without shelling out a silly amount of money.
Just remember, these are more than just rods for casting bombs, though!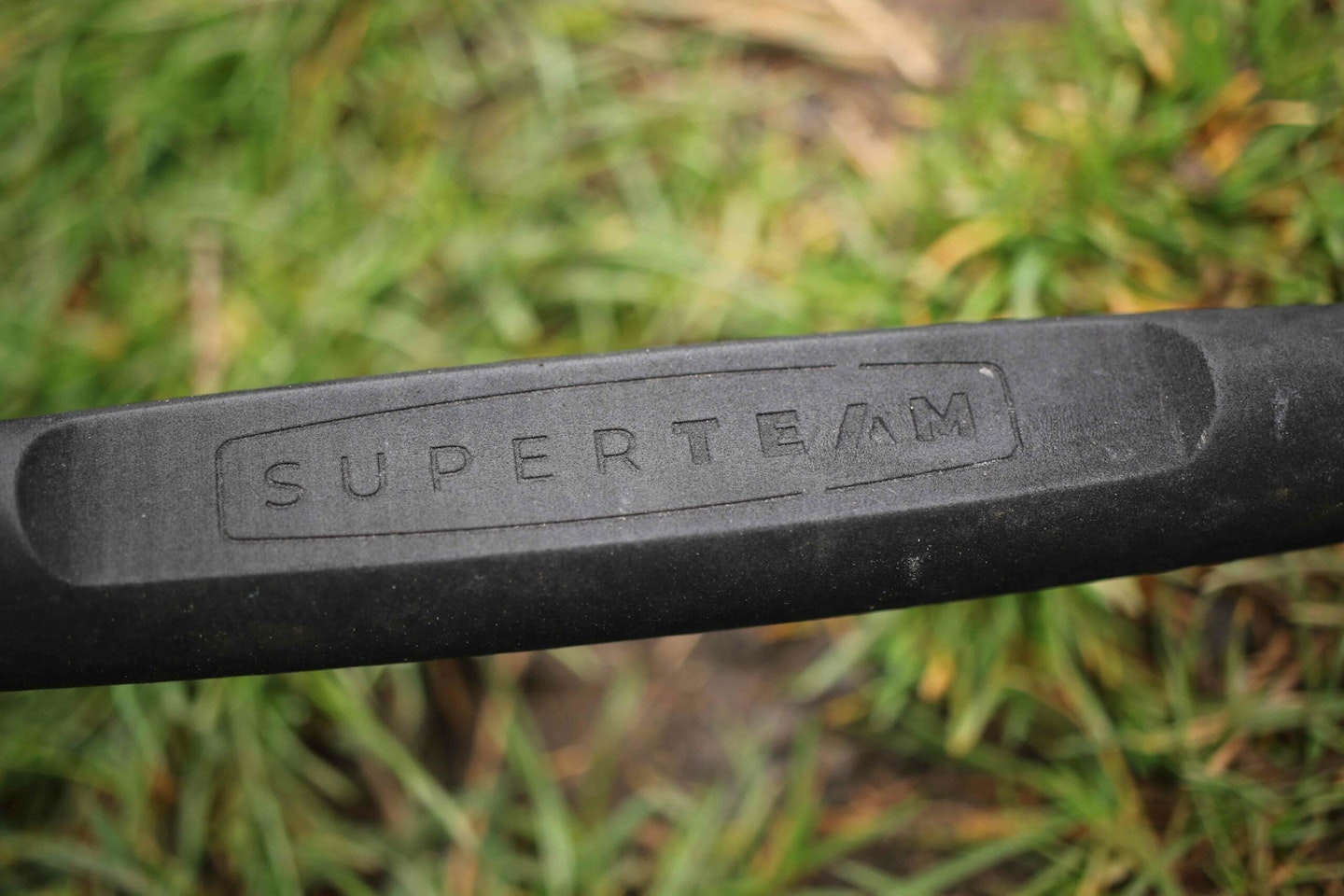 BANKSIDE VERDICT
+ A blank that just keeps on bending when a better fish is hooked
+ A surprising amount of casting potential for parabolic blanks
+ Two highly visible and easy-to-read tips, perfectly blended into the thin blank
+ Ideally suited to smaller venues and close-range fishing
+ Smart and quality furnishings with a classy, understated look
**-**White painted tips are not for everyone
-They lack the length and power for bigger feeders and longer ranges

TECH SPEC
Price:  £94.99 - £99.99, www.shakespeare-fishing.co.uk
Choice of 9ft and 10ft models
Supplied with 1oz and 1.5oz carbon tips
Super-thin two-piece blank construction
Cork/EVA handle composition
Screw-down reel seats
Laser cut Superteam detailing on flat style ergonomic handle