TO FISH at 50m (55 yards if you're old-school) can be tricky. That distance sits right between your standard feeder fishing rod and something with a lot more of the chuck factor.
Get a flat-calm day, or a gentle breeze off your back, and a standard rod will happily cast that distance all day long. But get a bit of wind and a few rolling waves on the water and you might as well try to cast a rocket feeder into a yoghurt pot on the surface of Mars!
Use your distance rod for 50m and, unless you're fishing in the tail end of a hurricane, you'll be hitting the clip far too hard and high in the air. The feeder will crash into the lake or bounce back alarmingly towards you.
I've struggled for years to find the perfect rod that doesn't have dinner plate guides and a huge powerful blank, yet is a step above the soft parabolic-actioned skimmer rods… one that is your 'go to' on big lakes and reservoirs for casting past all the smaller nuisance fish to reach the bigger stuff, but isn't so over-gunned that you lose all sensation of the fight.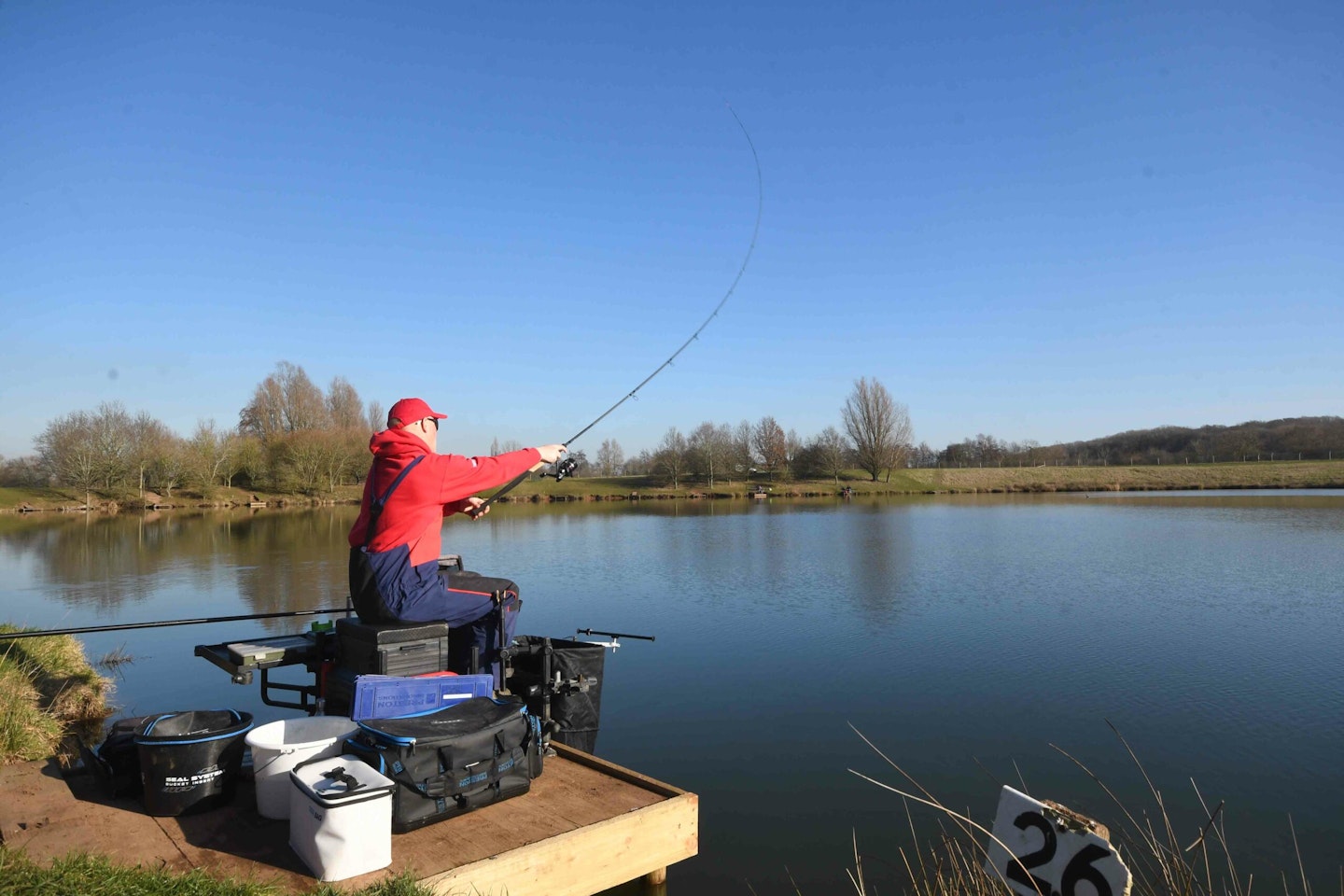 It should be sensitive and light, yet capable of reaching the required distance under the worst of conditions.
Five months back, I got my first look at the Supera X range, a tweaked version of Preston's older Supera rods. Improving on near-perfection was always going to be very difficult, but the team have managed it by making these rods a little thinner and crisper with the help of a stiffening weave on the lower half, and lighter still with new large, yet ultra-fine, guides.
The half lengths are no more, each rod now measuring bang on 9ft, 10ft, 11ft and 12ft. Even the handle lengths have been slightly altered to suit the uses and casting distances required of each model. Probably the only thing that hasn't changed is the tips, which were already absolutely faultless.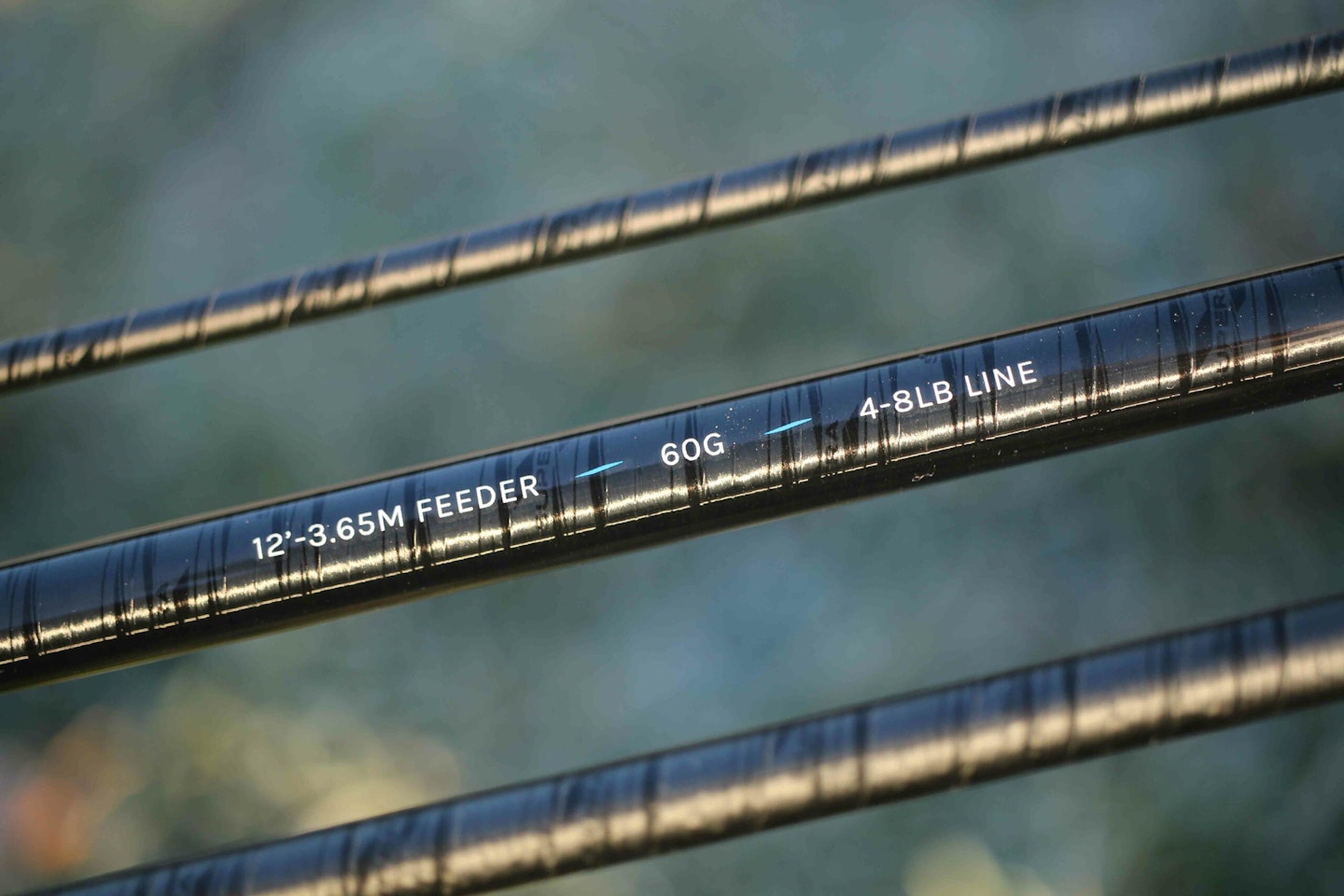 For me, the 9ft and the 10ft rods are commercial models – soft enough to handle fish of all sizes, yet with enough power in the butt to boss those match-winning doubles.
The 11ft is the ultimate all-rounder, as much at home catching roach and skimmers as it is carp and F1s. The 12-footer, though, is a bit different. Yes, it will cast a Method feeder a long way on larger venues like Barston, but its crisp, light action would be wasted on large hooks and Method feeders.
I'd probably choose a 12ft Distance Master for that, a rod capable of hoofing a feeder that little bit further if required.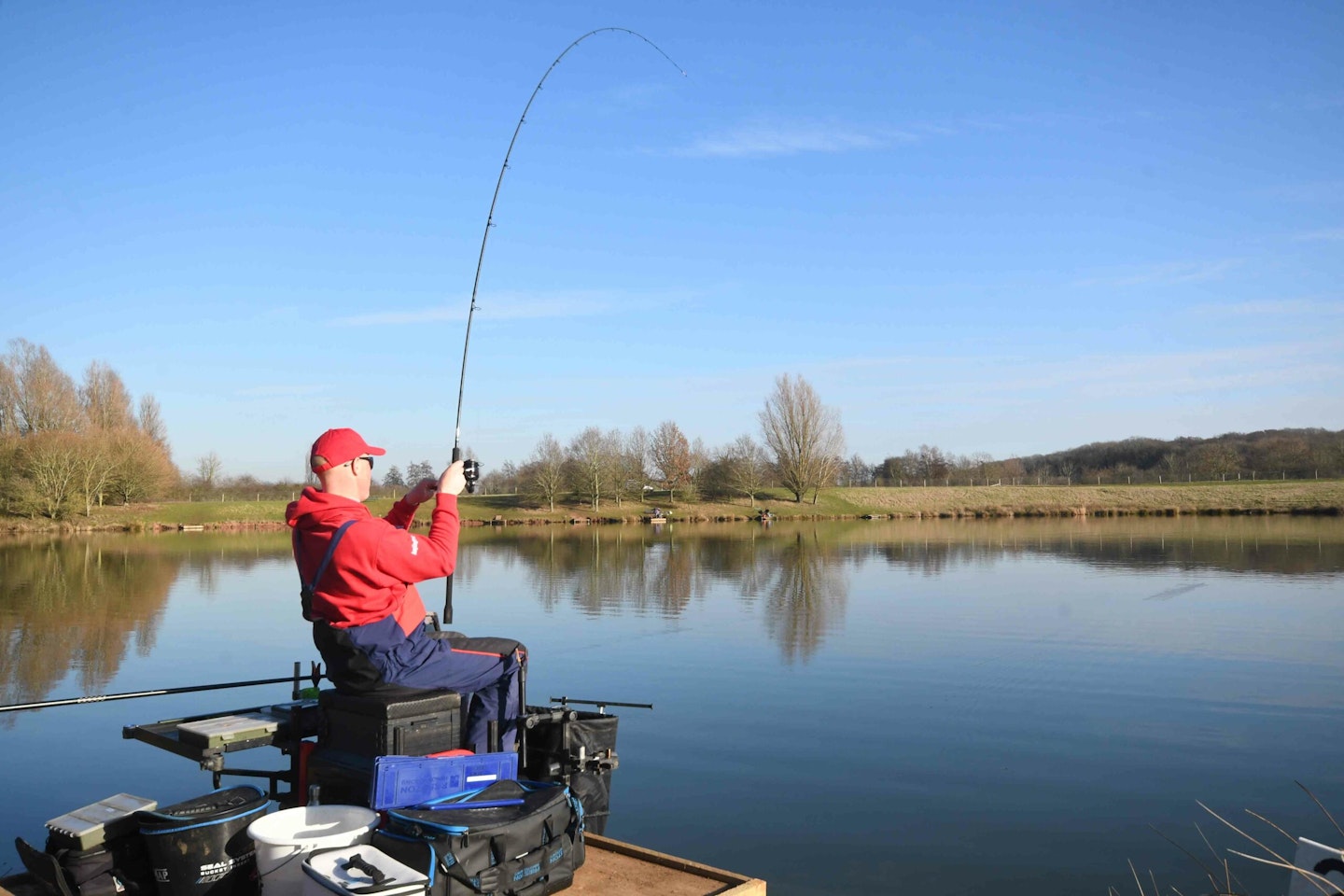 What I see in the 12ft Supera X is that perfect balance between power and finesse for catching wild natural fish on lakes and reservoirs at 40m-55m, as well as dace and chublets at distances of 25m-40m with bigger feeders on rivers.
To discover if this was indeed the missing model in my rod collection, I had to wait for my chance to Live Test one!
This being February, with very little chance of getting a bite on most big natural lakes, I had to make do with the next-best thing – Lambsdown Lake at Meadowlands, near Coventry, is a favourite winter haunt of mine that feels and fishes very much like a natural water.
Loaded up with 0.10mm braid and a selection of rocket feeders, I set about finding the ideal casting range of the rod.
Although I could reach 60m-plus in the flat calm conditions, 50m was indeed that sweet spot – a range I could comfortably hit time and time again without standing up and felt I could still hit, should a brisk wind spring up.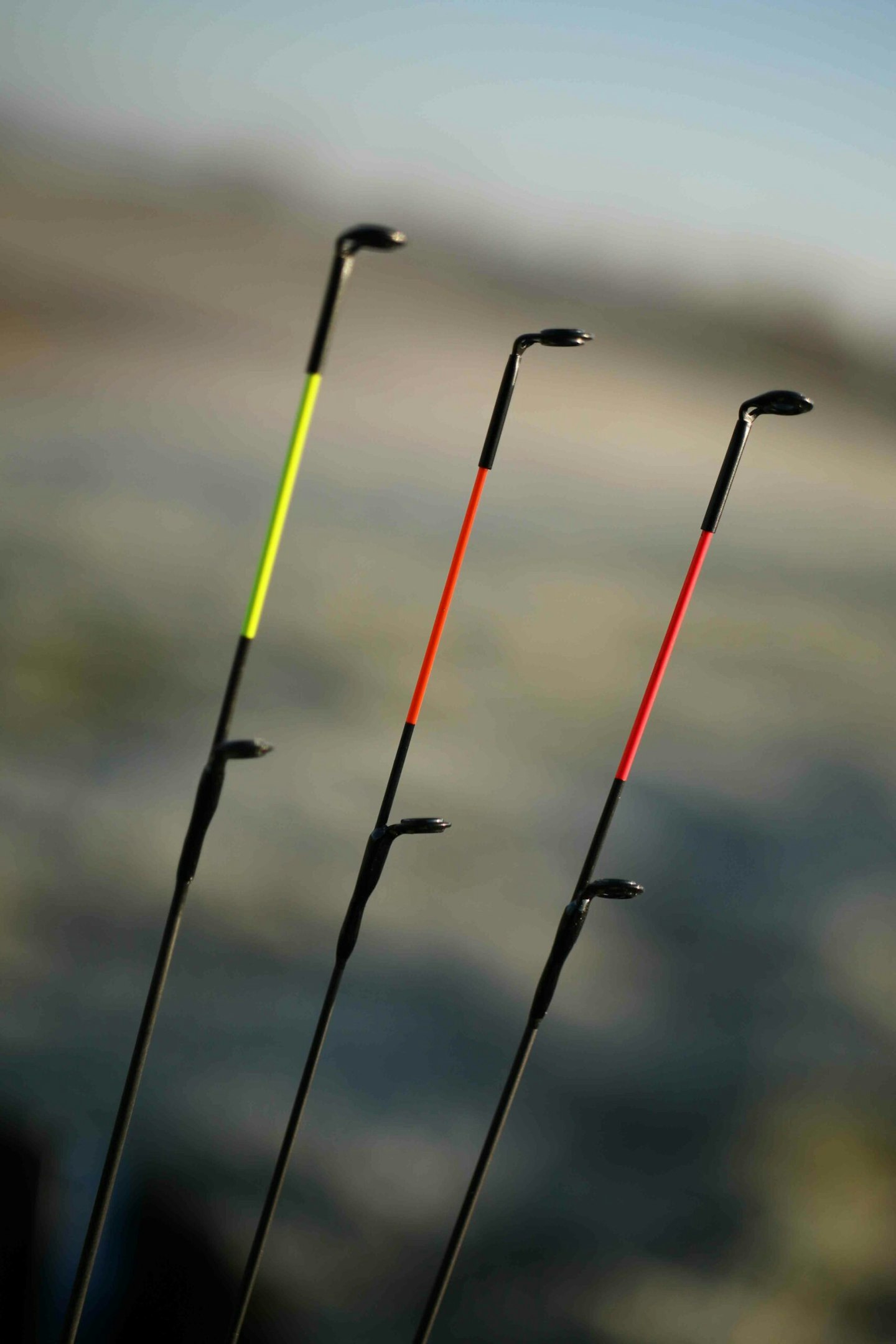 Next job was to set up on a peg and catch some fish at my target range, although bright and calm conditions were far from ideal for the feeder. With careful casting in as tight an area as I could with smaller feeders and tiny hooks, I slowly managed to coax a few skimmers and roach into my net. Despite the extra power lower down, I could feel every pluck and sensation of the fight through that stunningly light blank.
As you read this, I am now the proud owner of two of the 12ft Supera X rods, and they will be with me throughout my Feedermaster, Feeder King and natural water festivals this summer. I cannot give them any higher praise than that!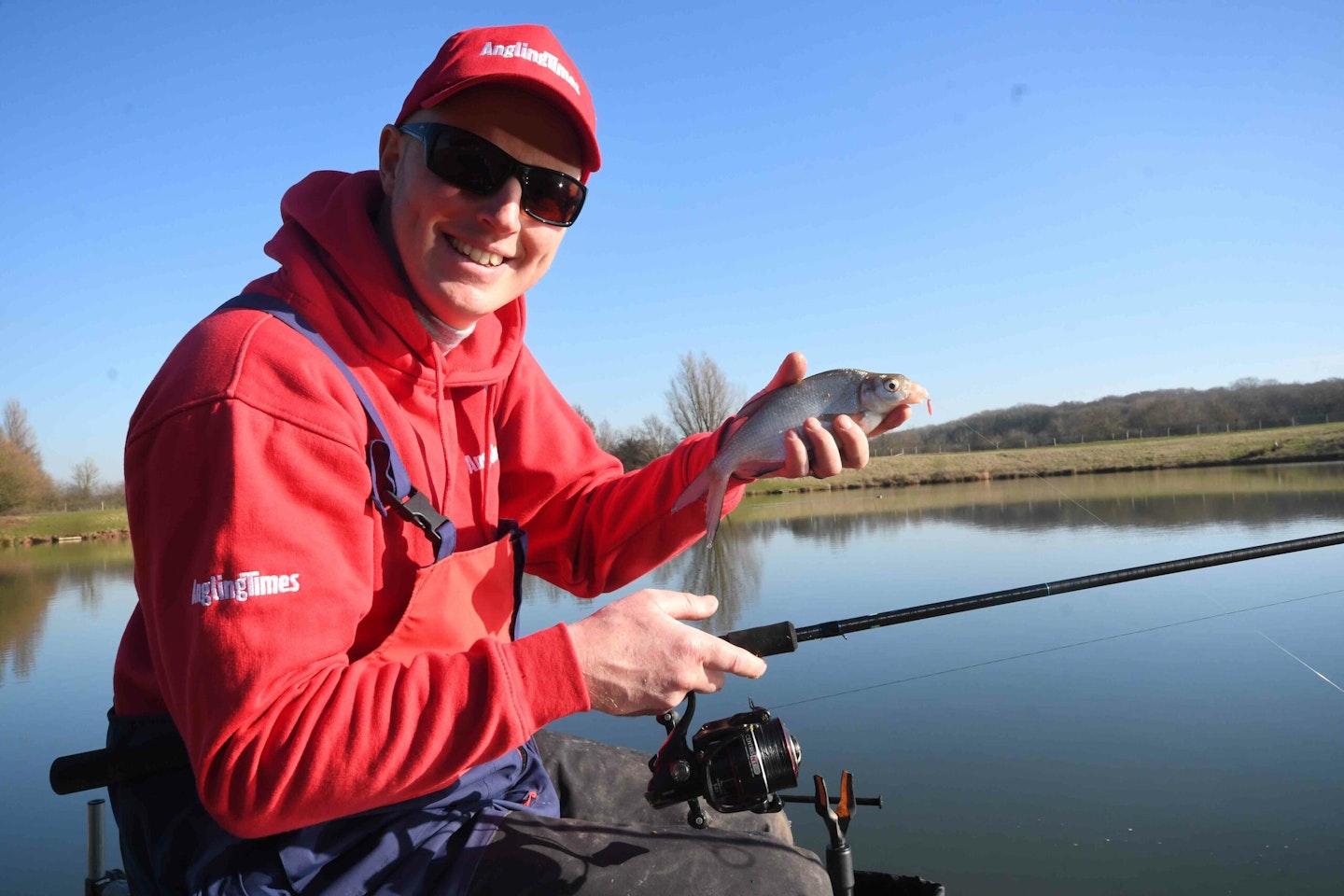 TECH SPEC
60g rated casting weight

4lb to 8lb suggested line strength

X Wrap carbon weave with Supera X detailing

EVA/cork handles

Engraved Supera X logo

Supplied with 1.5oz, 2oz and 2.5oz carbon tips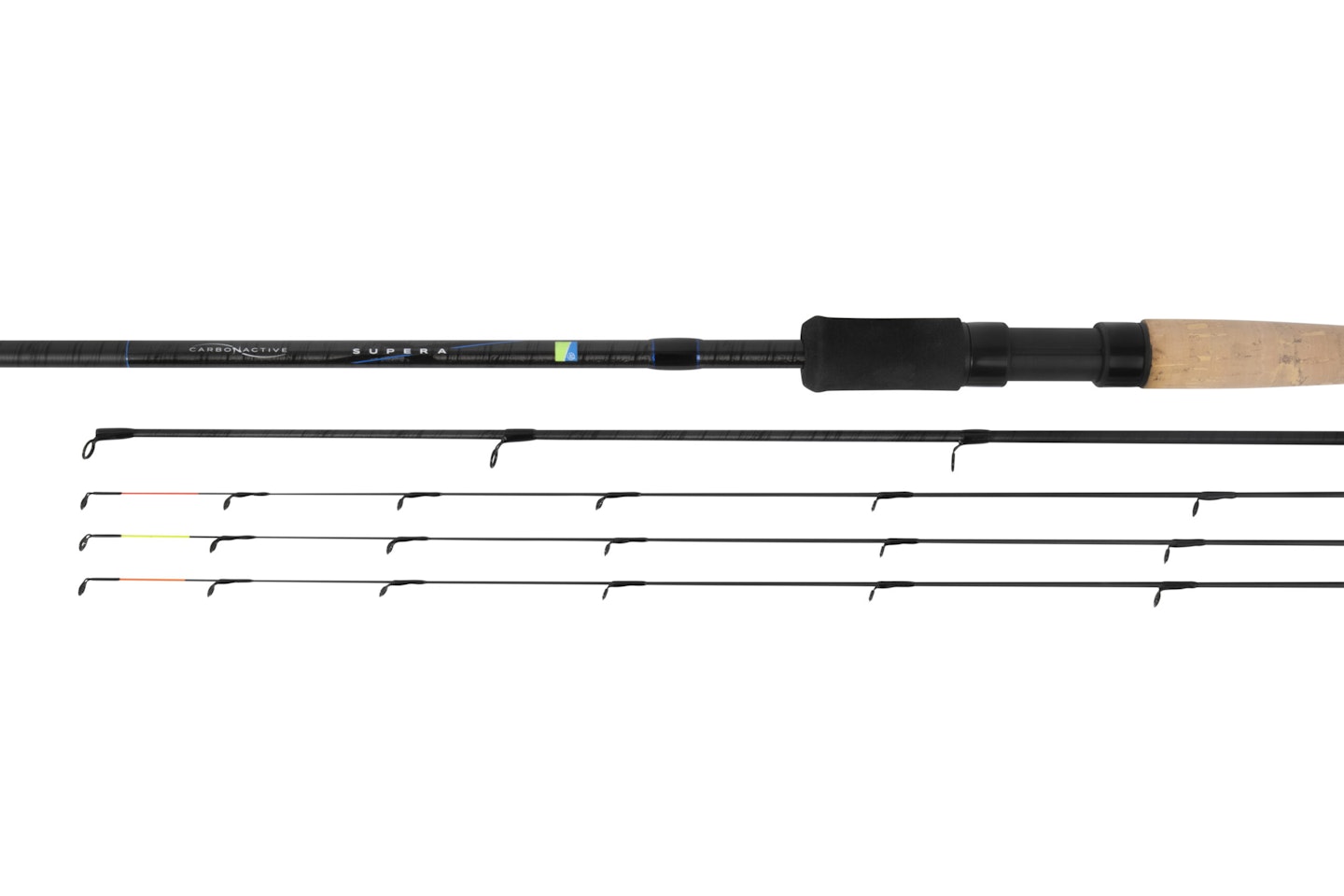 BANKSIDE VERDICT
+ Crisp and fast, an amazing actioned rod without the need to spend big money
+ A stunning feel matched to an equally impressive finish
+ A light and thin blank with the power to cast 60m
+ The perfect 50m natural water companion
+ Fast tapered sensitive tips – one of the best in the business
**-**Its slender build and beautiful performance would be wasted with a Method feeder – a chunkier distance style rod would be a more versatile choice
**-**Its price places it in the premium bracket
RRP: £269.99 www.prestoninnovations.com