If you've got £75 to spend on a new fishing reel, your choice has never been wider. Where once you were limited to just a couple of brands, these days most tackle companies have a range to suit all pockets.
This wider choice has led to keener prices for the budget-conscious angler. Buy wisely and you can expect them to perform well and last you a long time. Here, then, are six budget-priced crackers to get your tackle-buying juices flowing...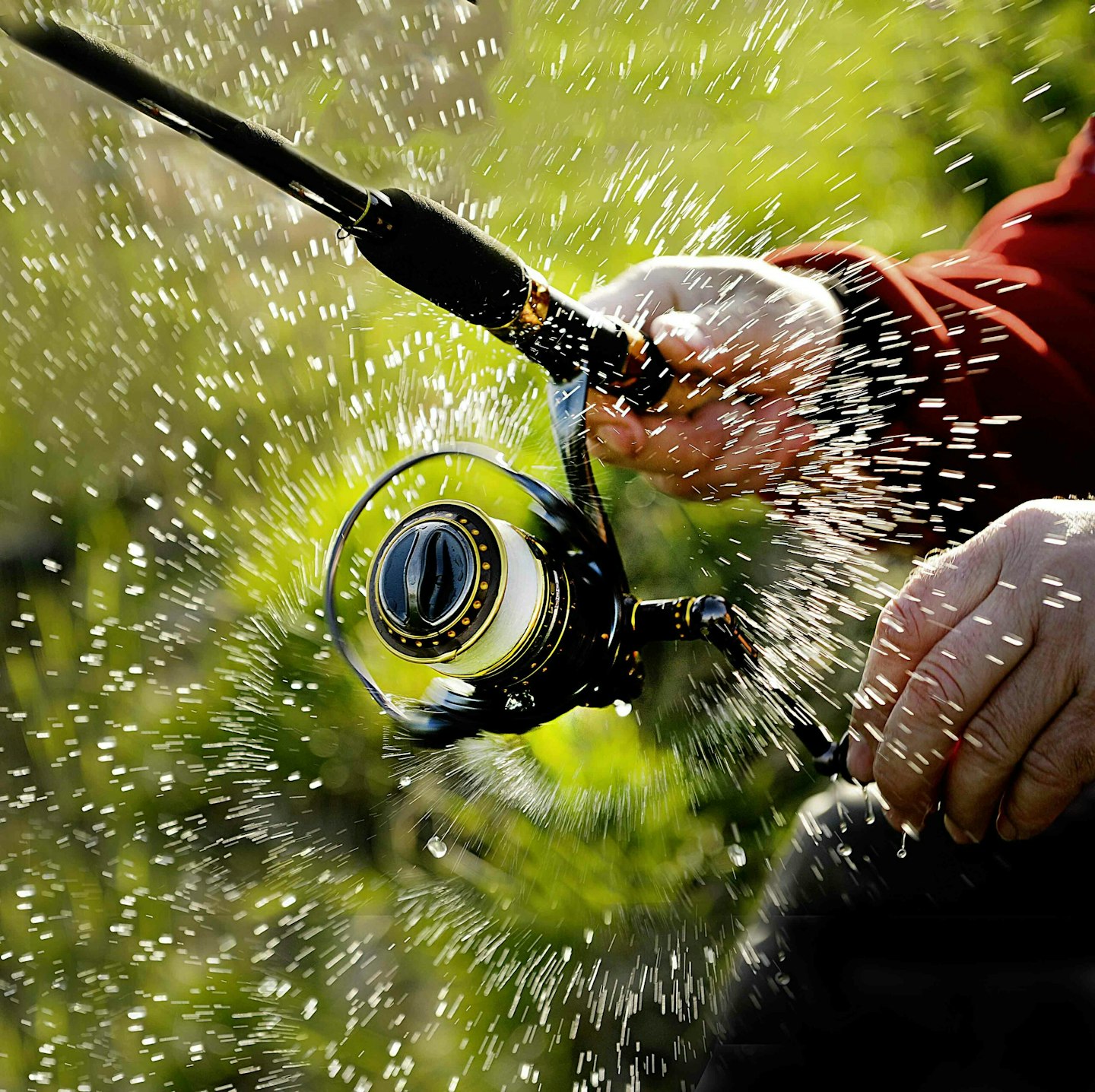 Best reels under £75 shortlist
Best specimen all-rounder fishing reel
Description
Want a reliable all-round freespool reel at a bargain price? Then Korum's Latitude models are well
Pros
Brilliant price.
Super smooth mechanics.
In 5000 and 6000 body sizes, the Korum Latitude reels hold a generous 300m of 0.33mm line. The larger version is perfect for pike and carp, while the 5000 is better suited to barbel, tench and bream. Features include S-Stroke oscillation for perfect line lay, an anti-friction spool lip and a one-touch ambidextrous handle.
Best match all-rounder fishing reel
Description
Offering trouble-free performance at a budget price, the Matrix Aquos Ultra 3000 & 4000 reels have
Pros
Light and compact.
Great cranking power.
Cons
Not the biggest line capacity.
Seamless drive is provided by eight ball-bearings, and the 5.1:1 gear ratio generates an impressive line retrieve of 87cm (4000 size) and 75cm (3000 size). The Matrix Aquos Ultra is a fantastic all-round fishing reel which is light in the hand and packs some serious power.
Best all-round freespool fishing reel
Description
Daiwa's cheapest freespool reel, the Black Widow BR is still a quality offering.
Pros
Superb Freespool facility.
Holds a generous amount of high diameter line.
The Black Widow BR comes in four sizes from 3500 to 5000 and is perfect for big-fish and feeder work. The Black Widow has many recognisable Daiwa features such as Airbail, Twistbuster, and the BR freespool mechanism. The largest 5000 model weighs 473g, and will hold 310m of 14lb line.
Best value for money fishing reel
Description
The Shimano Baitrunner ST 10000RB reel has it all – reliability, durability, flexibility and
Pros
Superb value.
Fantastic Baitrunner.
The RB comes in a 6000-body size for specimen use and a larger 10000-sized reel for monster carp. Key features include a double handle grip, sleek XT-7 body, and die-cast gearing. The larger model holds 250m of 0.40mm line and weighs 555g.
Description
Drennan's proven 3000 and 4000 FD (front drag) reels are up there with the best – especially for
Pros
Three spare spools supplied.
Great line lay.
Cons
Not the biggest line capacity.
Best used with reel lines from 3lb to 6lb, the Drennan FD3000/4000 reels are perfect for all styles of float fishing. Spools have a knot depression and a deep groove to give a perfectly flat line bump and snag-free line lay. Three spare spools mean you can tackle up ready for any situation.
Description
Maver's eye-catching Reality is an excellent choice for novices.
Pros
Looks fantastic.
Great for float fishing.
Cons
Not the biggest line capacity.
The Maver Reality is easy to use, with a faultless self-trip bail-arm, and its oversized line roller prevents line spin. The smaller 3000 lends itself to float fishing, while the slightly bigger 4000 is better suited to light feeder and leger work.