BUYING a long pole is a serious investment, as even a modest model costs big bucks! Margin poles enable you to dip your feet into pole fishing, but once you're ready to take the next step there are several important points to consider.
Look for a pole that will reach beyond the maximum distance you need to fish. For many anglers, 13m is a great length to go for, because it will cover most open water situations. Although mostly used at shorter lengths, a 14.5m or 16m pole is a wise choice if you want to venture into match fishing, as there will always be venues or times in a match when you'll need that extra reach.
Poles, however well-built, don't last forever. Joints wear, and sections deteriorate, but buying a pole that's compatible with other models means you can take your top kits with you when you replace or upgrade it. That's why we have included a compatibility section with each review.
Although most tackle shops will offer a pole repair service, choosing one with good spares availability and compatibility will mean you can get back out fishing without delay. Your local tackle dealer will be able to guide you.
Big fish and margin fishing require Power kits to take heavy elastics. Lighter Match kits will help your pole perform better at longer lengths, and are perfect for lighter elastics and smaller fish. Short kits are cost-effective, but reduce the length of your pole. Look for a pole package that includes the top kits you want, or has them available as extras.
Strength always used to be a big issue for a pole, but not these days, as virtually all poles on the market are all-rounders that can handle both carp and silverfish.
Here, then, is our pick of what poles are out there right now!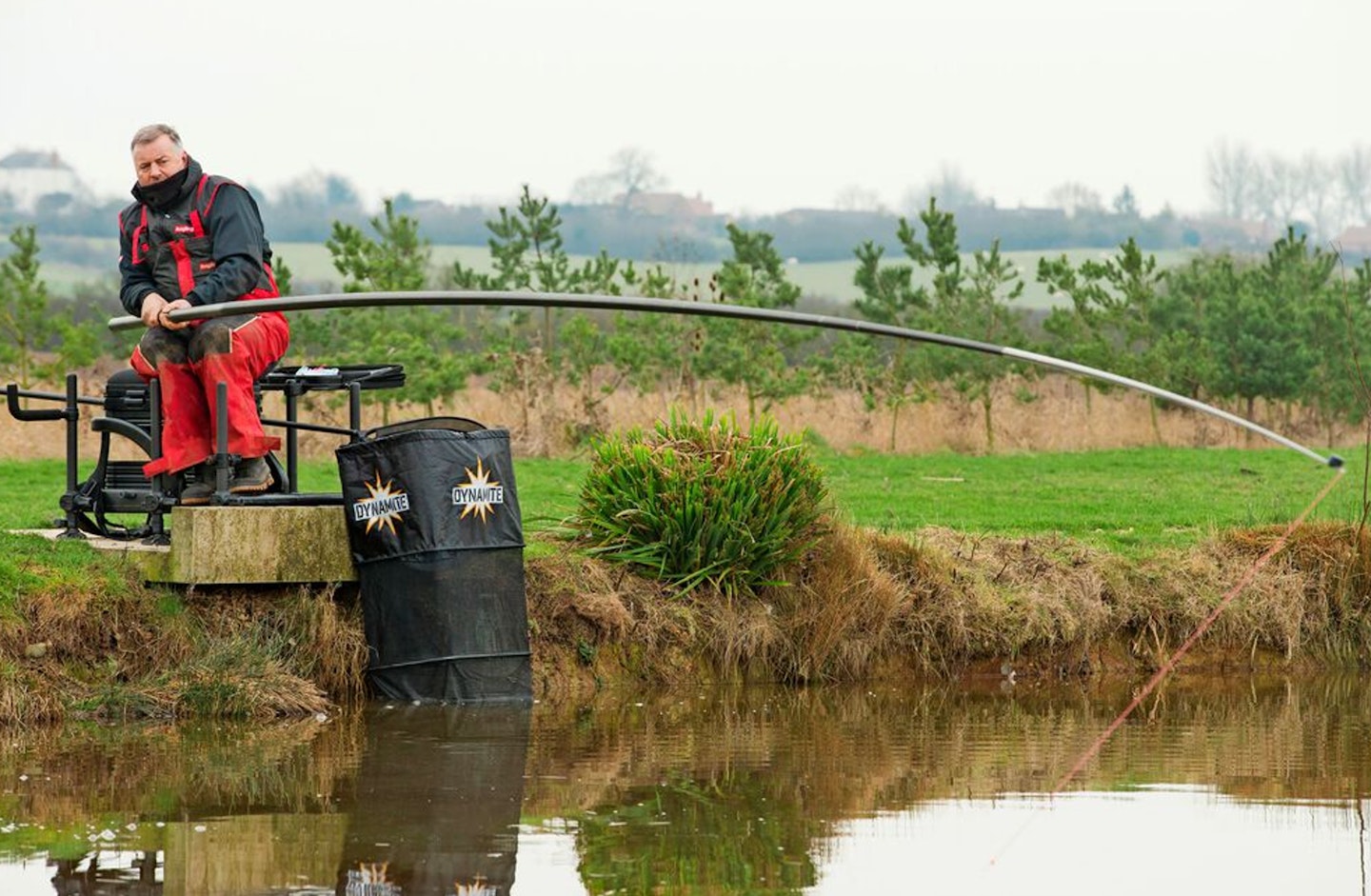 GARBOLINO UK5 CARP MATCH
WHAT THEY SAY: This is the perfect commercial angler's pole – light, strong and 13m long! It's the stiffest and lightest of the UK Carp series and comes with three Match Carp puller kits, two Margin puller kits, cupping kit with cups, a reversible half extension and holdall.
**WHAT WE SAY:**A dedicated carp pole for under £1,000 is a rare find indeed! For your money, you get a very fishable pole with a great action, plus slightly more strength in the bigger sections to deal with demanding fishing or for anglers who are somewhat heavy-handed.
+ Nose cone pre-fitted in No3 helps alignment and prevents wear
+ Enough top kits to get your fishing off to a flying start
+ Comes pre-bushed
+ Other top kit options available
- If some Match kits were included, this would make a strong silvers pole too!
TECH SPEC
Length: 13m
Top kits: Five, plus cupping kit
Compatibility: All sections fully interchange throughout the whole UK range
Price: £999.99, www.garbolino.co.uk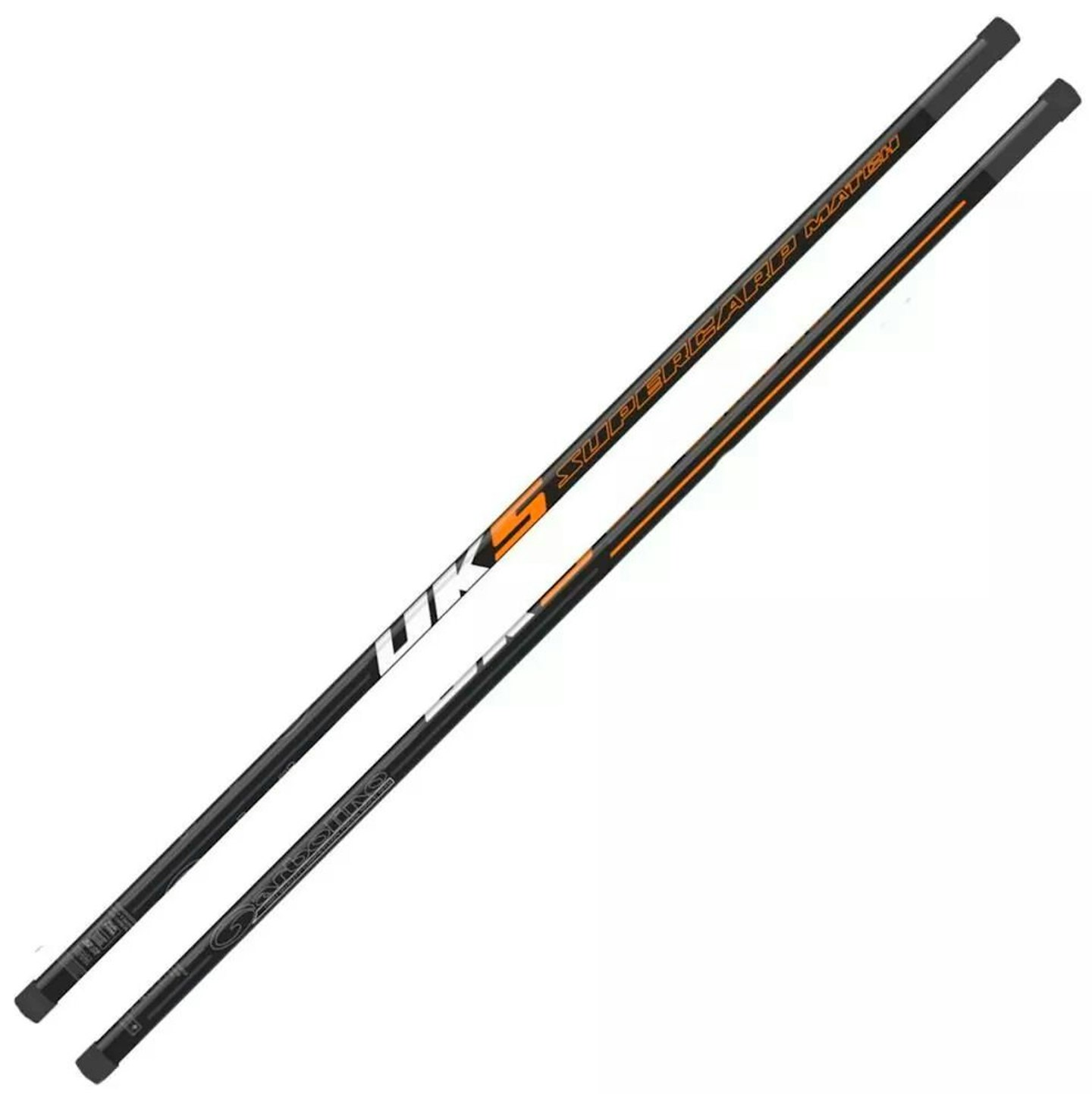 DAIWA MATCHWINNER MW2
WHAT THEY SAY: Featuring top grade MSG Carbon and premium features such as Diamond Satin paint for smooth shipping and V-Joint, this pole's spares package includes a Match kit, two Interlastic puller tops with 4.7mm and 5.8mm bushes, a mini extension that fits the 12.2m and 13.8m sections, and a holdall.
WHAT WE SAY: A great performer at a great price. Two bores of Power kit give plenty of elastication options. Top kit compatibility is a Daiwa trademark.
+ Pre-bushed with rollers already fitted in the Interlastic kits
+ Reliable brand with a long history of pole making
+ Great balance and feel with a smooth, easy shipping finish
- Buy the more expensive MW4 if you need 16m
TECH SPEC
Length: 13m
Top kits: Four, plus cupping kit
Compatibility: Top-4 fully interchange with UK-made generic kits
Price: £899, www.daiwasports.co.uk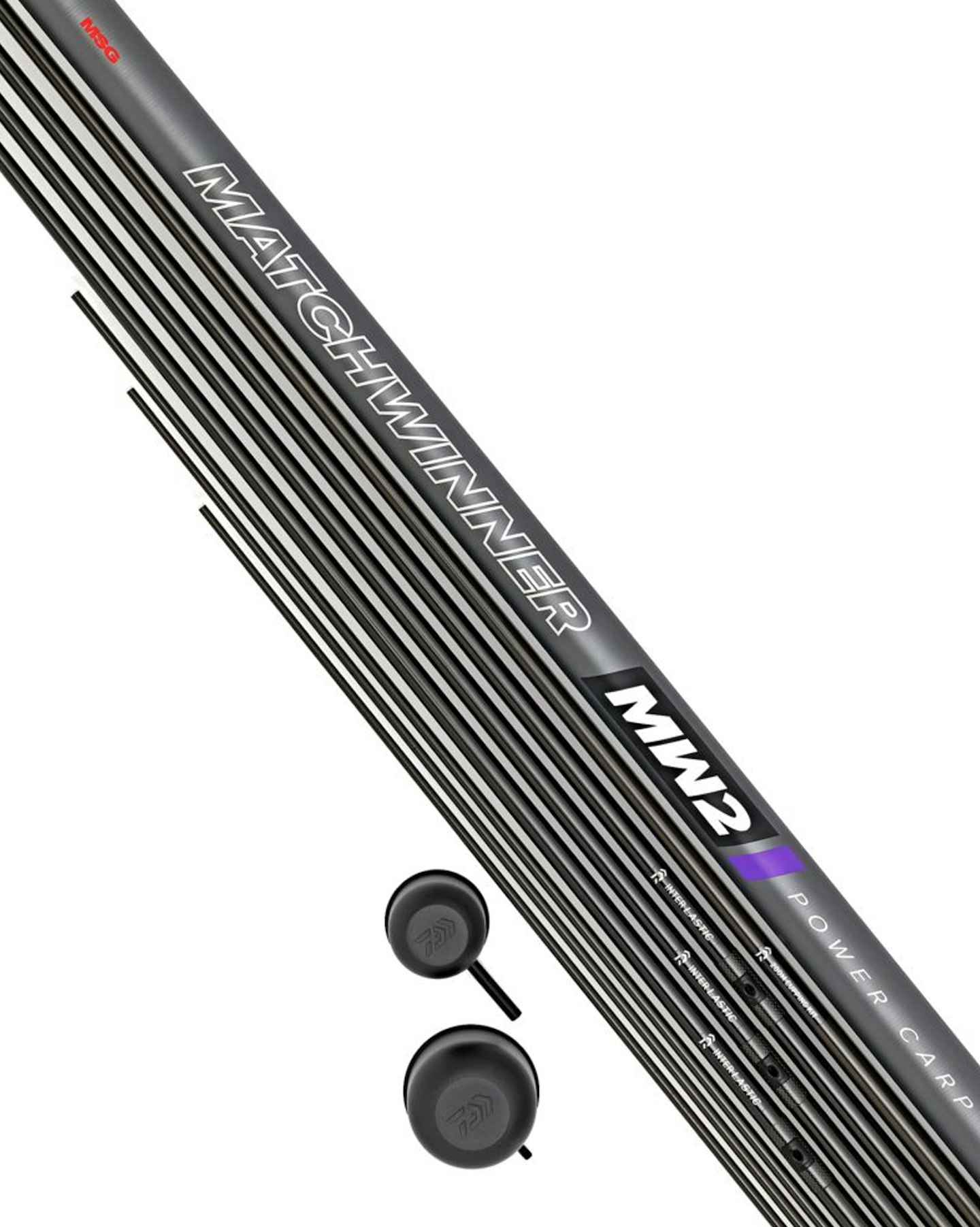 MAP TKS 101
WHAT THEY SAY: Great to use at its full 13m length, yet won't break the bank. Comes with a Match and a Power kit, both pre-bushed with pullers fitted. The package also includes a holdall and a reinforced mini-extension.
**WHAT WE SAY:**The cheapest pole in the MAP range, yet can often be found considerably cheaper than its RRP. Both the new 3G and older 2G versions are still available and, apart from 76g of weight, are virtually the same pole. There's also plenty of upgrade potential because, although only three top kits are included, MAP has a wide range of top kits to fit this pole.
+ Strong and robust
+ All top kits pre-bushed with pre-fitted pullers
+ TKS (top kit system) means plenty of upgrade potential
- Lacks top kits
- Although good for its price, it loses rigidity at full length
TECH SPEC
Length: 13m
Top kits: Three, plus cupping kit
Compatibility: Top kits compatible with full TKS range, past and present. Larger sections are fully compatible with the firm's 201 and 301 poles
Price: £480-£585, www.mapfishing.co.uk

MATRIX MTX1
WHAT THEY SAY: Using Multi-Strand technology for rigidity and strength, this pole will give you the smoothest handling experience possible.
The pole weighs in at just 940g at full length and comes with a furnished package of a Match kit and three Power kits, plus cupping kit, mini-extension and holdall. You get a quality pole that even experienced anglers will appreciate.
WHAT WE SAY: A great-looking pole with a finish that ships really well too. Matrix produces a great range of top kits, allowing you to easily add to your package and giving you loads of upgrading options.
+ Proven mandrel means all Matrix poles interchange
+ Section alignment system further increases rigidity
+ Loads of extra top kit options available
+ All kits come fully bushed
- We would like to see another top kit at this price
TECH SPEC
Length: 13m
Top kits: Four, plus cupping kit
Compatibility: Fully interchangeable with MTX range and older Nemesis poles
Price: £549.99, www.fishmatrix.co.uk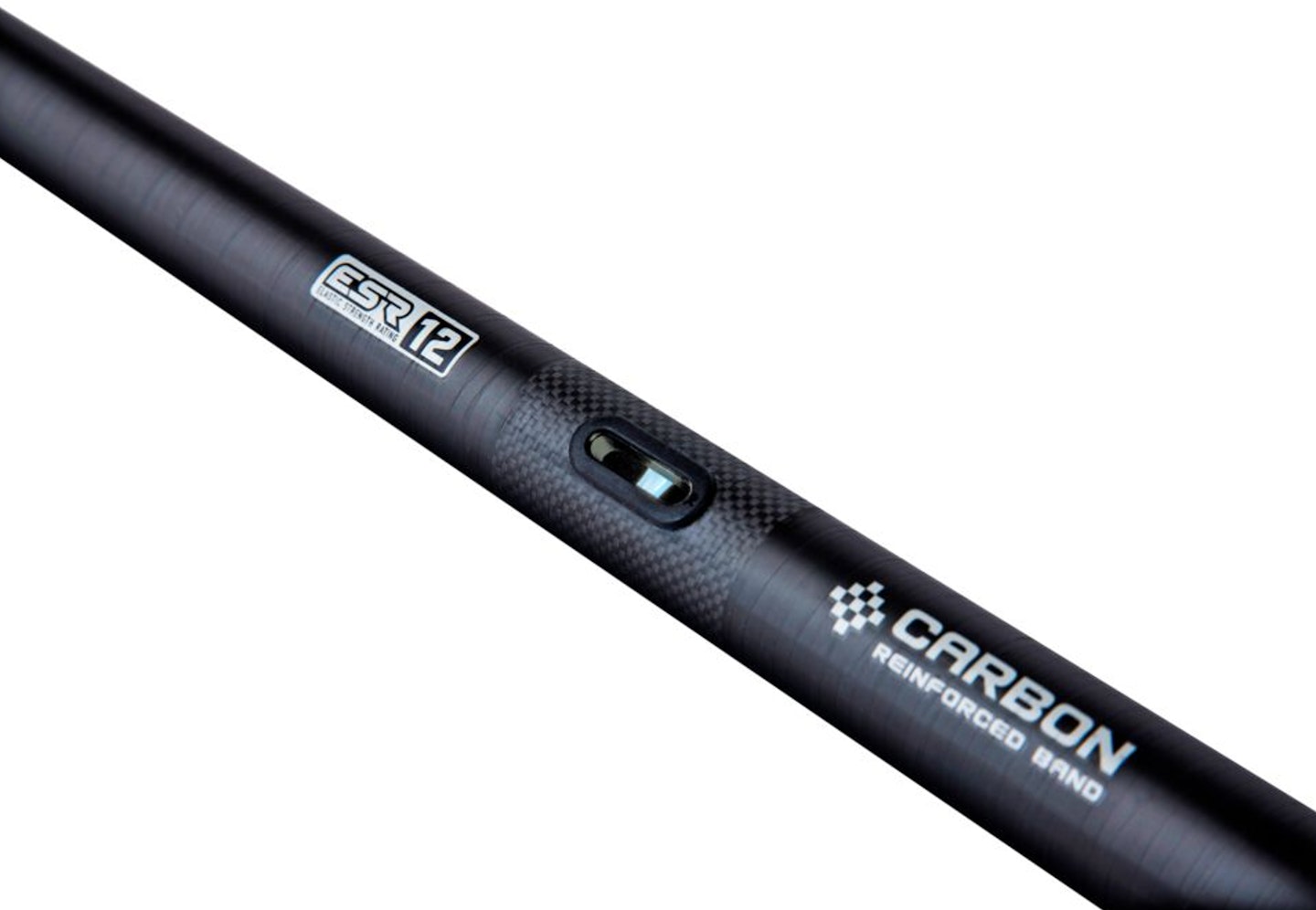 MIDDY XTREME M3 MK11
WHAT THEY SAY: The updated versions of the Xtreme M1, M2 and M3 poles are based on the same mandrels as the originals, and the use of new carbon technologies means we have managed to make them even stiffer and better balanced.
A 30-rated Shadow Zero Power kit is white in colour to avoid spooking fish. A standard natural carbon-coloured 30 rated Power kit is also included, along with a lighter Match kit rated to a 22. All top kits now come with SiC puller plots, EVA domed protection on the fourth section, a reversable mini extension for sections 8 and 9, and a pole carry case.
WHAT WE SAY: You're getting the brute strength and great performance of the original, but a little more balance and rigidity – great for really big fish at all distances within pole range.
+ Puller bushes now fitted on all top kits
+ Improved MK11 version due in shops mid-July
+ Rated to a 30 elastic
+ Smooth finish makes shipping easy
- Pole is pre-cut but not pre-bushed
- Lacks spare top kits, although additions are very reasonably priced
- Cupping kit not included
TECH SPEC
Length: 11.5m or 13m
Top kits: Three
Compatibility: Backward compatible with older Xtreme M3. Can be used as an extension to the M1 pole
Price: £675-£764.99 (but shop around), www.middytackle.com

PRESTON INNOVATIONS SUPERIUM X30
WHAT THEY SAY: This is the cheapest 16m pole on the market, and it's an ideal choice for the angler who needs to fish at the full 16m from time to time.
With pleasing balance and a surprising degree of rigidity, the X30 will handle both natural and commercial venues with one Match kit, two F1 kits, two Carp kits and a cupping kit thrown in too.
**WHAT WE SAY:**This is the only current 16m pole that we know of that you can buy brand new for less than £1,000. But it's at the 11m to 13m range where the pole really comes into its own, with the kind of weight and balance that you can hold all day.
+ Fishable 16m at an unbelievable price
+ Comes with holdall and dolly butt
+ All kits come fully bushed
+ Various types of additional top kits available at a reasonable price
- A money-saving 13m or 14m option would be ideal for anglers not needing 16m
TECH SPEC
Length: 16m
Top kits: Five, plus cupping kit
Compatibility: Fully interchangeable with X20 and X30, plus top kits from the top range Superium and old XS poles
Price: £999.99, www.prestoninnovations.com

MIDDY XI20-3
WHAT THEY SAY: Bridging the gap between the cheaper XT15-3 and the premium XP35-3, the XI20-3 is a perfect compromise between cost and performance.
At 13m, the pole comes with four Karp kits and a Match kit, but 14.5m and 16m packages are also available.
WHAT WE SAY: Rated to a 20 elastic, this powerful pole is made for the margins.
The XI20-3 has great balance and feel for the price, making it ideal for silvers and all-round fishing too.
PTFE nose cones pre-fitted on 4th and 5th sections
Depth markers on top kits
In 13.5m, 14.5m and 16m packages
Bushes for puller and end kits are not pre-fitted as standard
TECH SPEC
Length: 13.5m
Top kits: FIve, plus cupping kit
**Compatibility:**All sections interchange with the full Reactacore, Shock-Core and Nano-Core ranges
Price:£1059.99 (but currently available under £800), www.middytackle.com