Having helped develop specialist tactics to tempt giant wels catfish on fly fishing gear, Somerset angler Ollie Cullingford has caught what is believed to be a new British record for the method, with a stunning 74lb specimen. Furthermore, at that size it is thought to be the UK's biggest-ever freshwater fish to be caught on fly tackle, as weighed and witnessed on site.
"I'd planned an early season trip to Burton Springs and with the weather on the change things were looking promising," said the keen fly and predator angler. "I started off searching around the margins, varying speed of retrieve and covering as much water as possible trying to find a feeding fish."
Fishing well into darkness and making his way around the lake, Ollie finally got a short, sharp take that he says: "rapidly turned into what felt like a freight train - and put my reel into meltdown!"
It took many minutes to subdue. "It gave solid run after run into the darkness, and by the time she was ready for the net, my arms were starting to ache" said Ollie. "Flyfishing for catfish on your own at night is not for the faint hearted!" he added. "You need to be totally prepared, especially with the weather not letting up. Heavy rain and strong winds just added to the excitement! Thankfully after a quick call to Garth and Jen, who run the fishery, they came down to witness the capture and do the honours with some photos."
Weighing in at 74lb it was not only a new PB for Ollie, who has caught many wels catfish on game tackle, but the largest ever UK freshwater fish of any kind caught on the fly, eclipsing Georgina Ballentine's 101-year-old record salmon of 64lb.
Ollie, who is a consultant for Turrall Flies, was using a twelve-weight fly rod with a Cortland Compact floating line, 40lb fluorocarbon leader and a prototype fly he has been trialling for Turrall called the Catford Baitfish. A far cry from the usual bait tactics used on English lakes, he brings out the predatory side of the cats by using large streamers, which imitate fodder like roach and perch.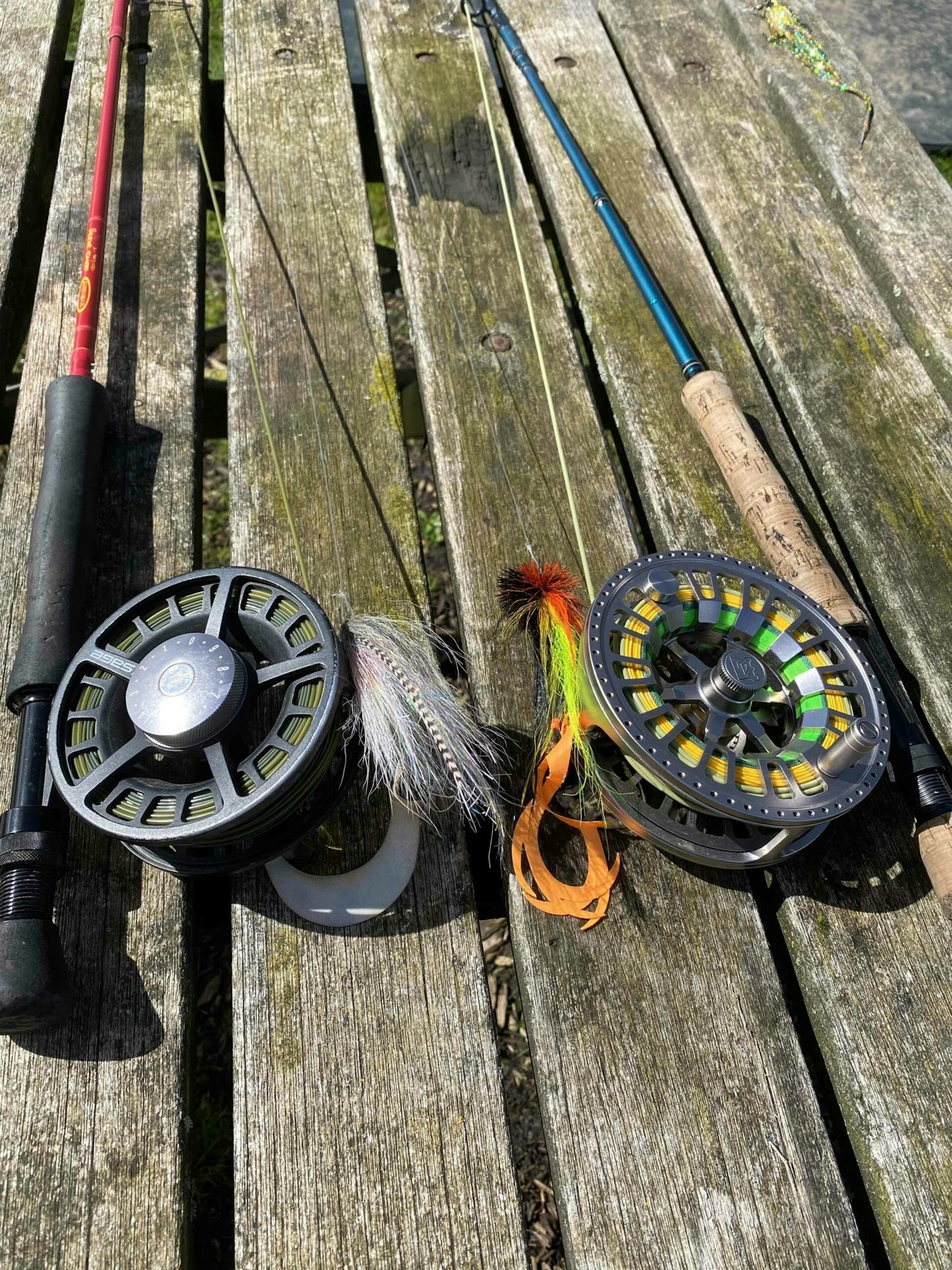 He also added another large cat the very same trip at 65lb, to complete a remarkable brace of 139lb. The fishery itself, near Bridgwater, Somerset, is one of a growing number that allows anglers to book lakes for fly fishing- although this must be done with prior permission.
For anyone curious about the tactics and tackle used, there is also a special YouTube film featuring Ollie and friends doing battle with catfish at Dorset's Todber Manor fishery.
"There really is nothing quite like it!" says Ollie. "This is quite simply the most exhilarating fight you will ever get on a fly rod in this country and I can't get enough of it. Now we've shown it can be done safely with specialist gear, more fisheries are opening their doors and we're starting to see the potential."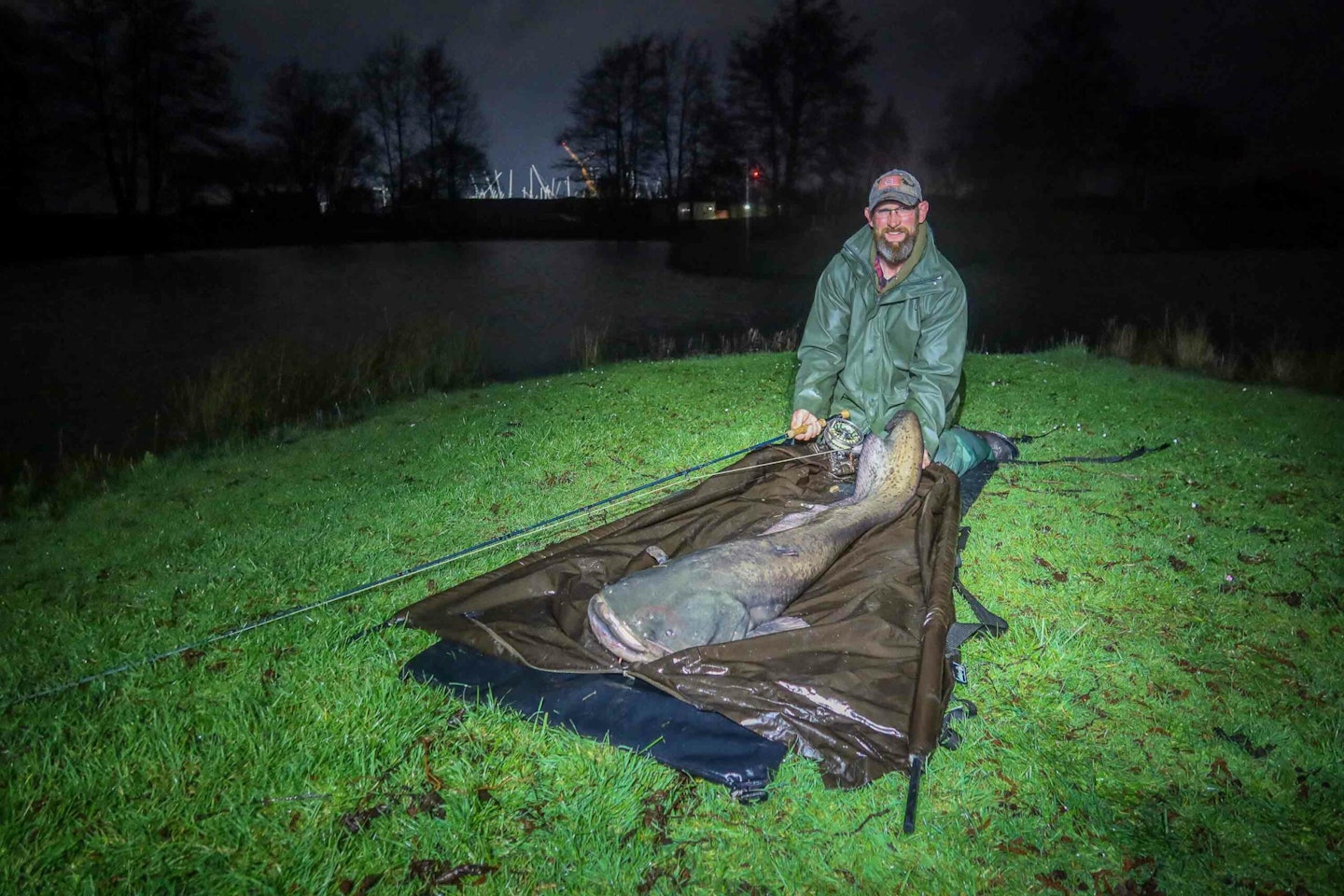 This page is a free example of the amazing content Angling Times Members get every single week. Becoming an Angling Times Member gives you access to award-winning magazine content, member rewards, our back issue archives, bonus content and more! Join our fishing community and find out more today!