THIS 23lb 8oz common is an impressive fish in anyone's book, but after breaking the ice and then using a No5 elastic, a size 20 hook and 0.09mm bottom, it was a true feat of angling to land it in a canal match!
Captor Giuseppe Acampora was competing in the Alan Dawes Memorial Match on the Trent and Mersey Canal through Burton, and his was one of the only fish caught in the contest. Second place weighed in just 4 drams!
Giuseppe took the whopper on a single pinkie hookbait, and admitted he still can't believe what happened.
"I'm not sure she knew she was hooked!" he joked. "I was concerned she'd swim under the ice, but I managed to get her head up and, as the water was crystal-clear, I managed to net her while she was just under the surface. It was an amazing day, and a match I'll never forget."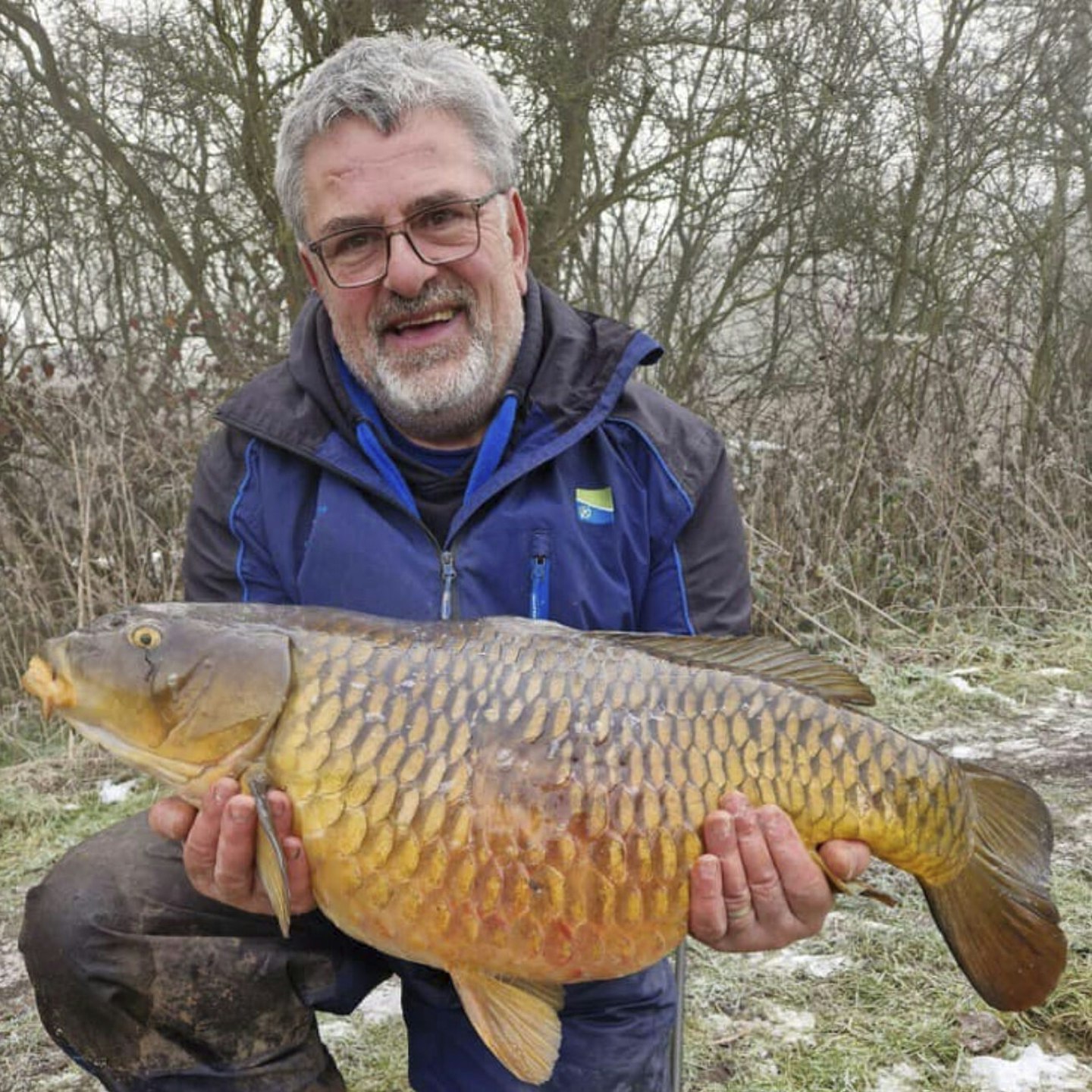 This page is a free example of the amazing content Angling Times Members get every single week. Becoming an Angling Times Member gives you access to award-winning magazine content, member rewards, our back issue archives, bonus content and more! Join our fishing community and find out more today!