Kyle Stevens had a real shock on a recent trip to the River Lea, where he connected with this impressive 11lb brown trout.
"Perch were my target on a trip, and I planned to target them on lures," he said.
"I was fishing between two moored boats when I hooked a fish that gave a crazy fight, jumping out of the water twice! I wasn't sure what it was, but it fought hard.
"When the fish finally surfaced, I realised it was this massive brown trout that made a final dive between the boats before I could land it.
"It tipped the scales round to 11lb and had a lot of power. Even taking the photos was a struggle!"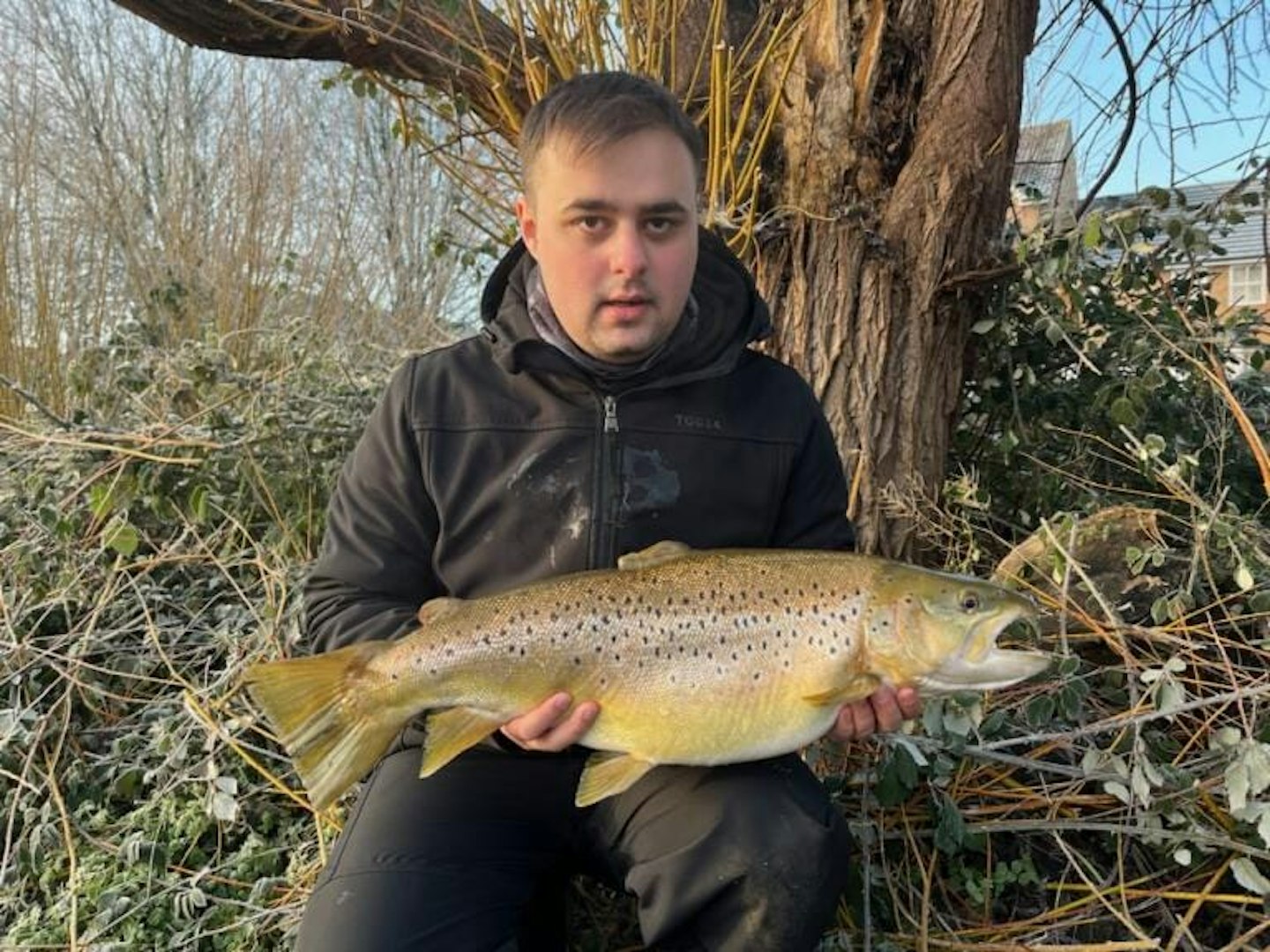 This page is a free example of the amazing content Angling Times Members get every single week. Becoming an Angling Times Member gives you access to award-winning magazine content, member rewards, our back issue archives, bonus content and more! Join our fishing community and find out more today!