Here's our lake and swim map, plus tactics guide, to Sunnyside One Lake at Lancashire's Wyreside Lakes Fishery...
Wyreside Lakes Fishery, Sunnyside Farmhouse, Bay Horse, Lancaster, Lancashire, LA2 9DG | Web: www.wyresidelakes.co.uk | Tel: 01524 792093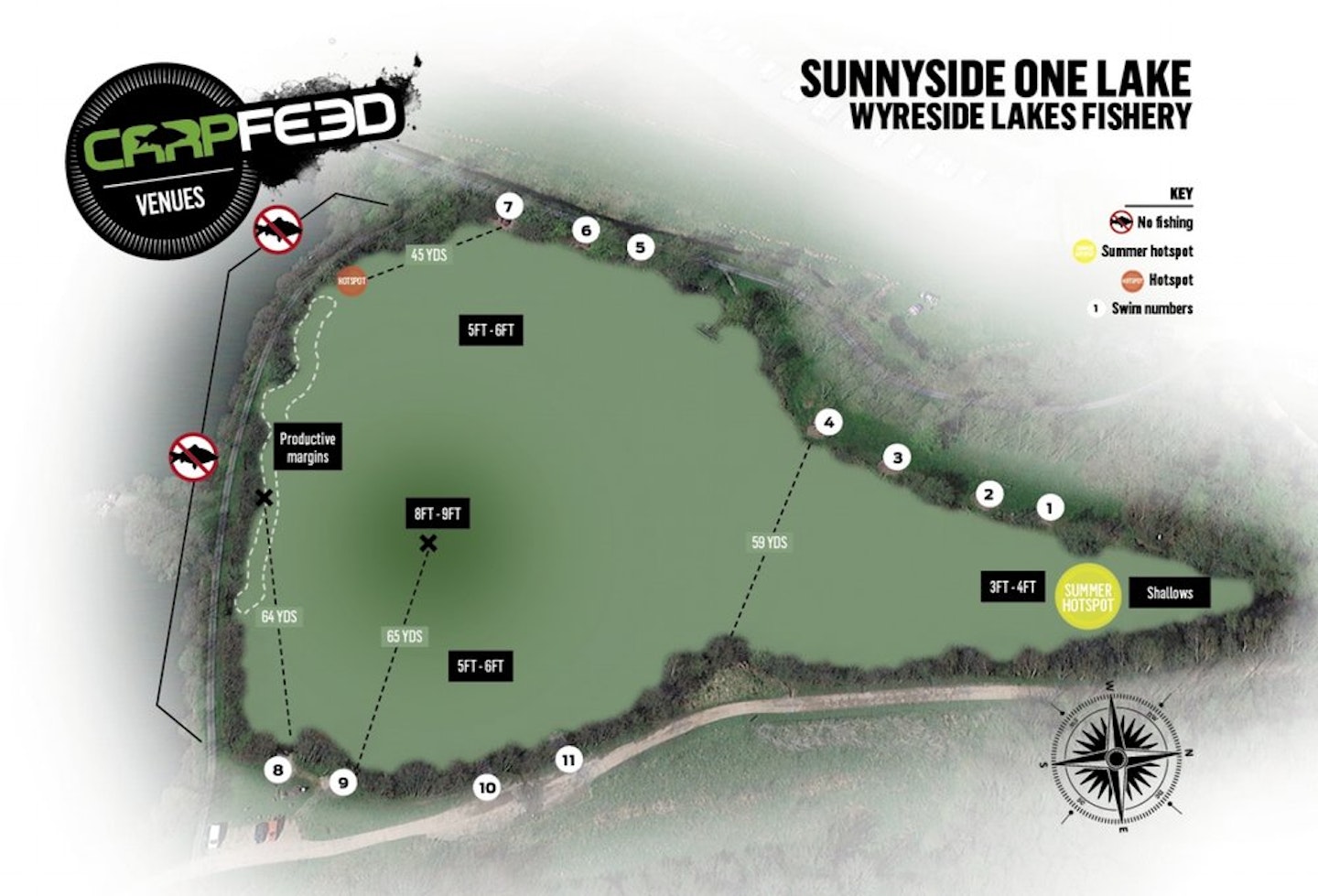 We say...
Once part of neighbouring Sunnyside Two, Sunnyside One is now a water with its own personality.
It is well stocked with about 170 carp in four acres and feature 11 swims on two opposing banks. The lake record stands at just under 30lb.
Bailiff David Barlow says...
"It's really the opposite to fishing Sunnyside Two. You want to be fishing single hookbaits or zigs.
"If you get the spod rod out it's often the kiss of death, unless you plan to stay for 48 hours or so and can wait for the fish to show up on you.
"The fish love getting in the margins, and the bank on the Sunnyside Two side is very popular, especially fishing from peg seven to where the inlet pipes come in."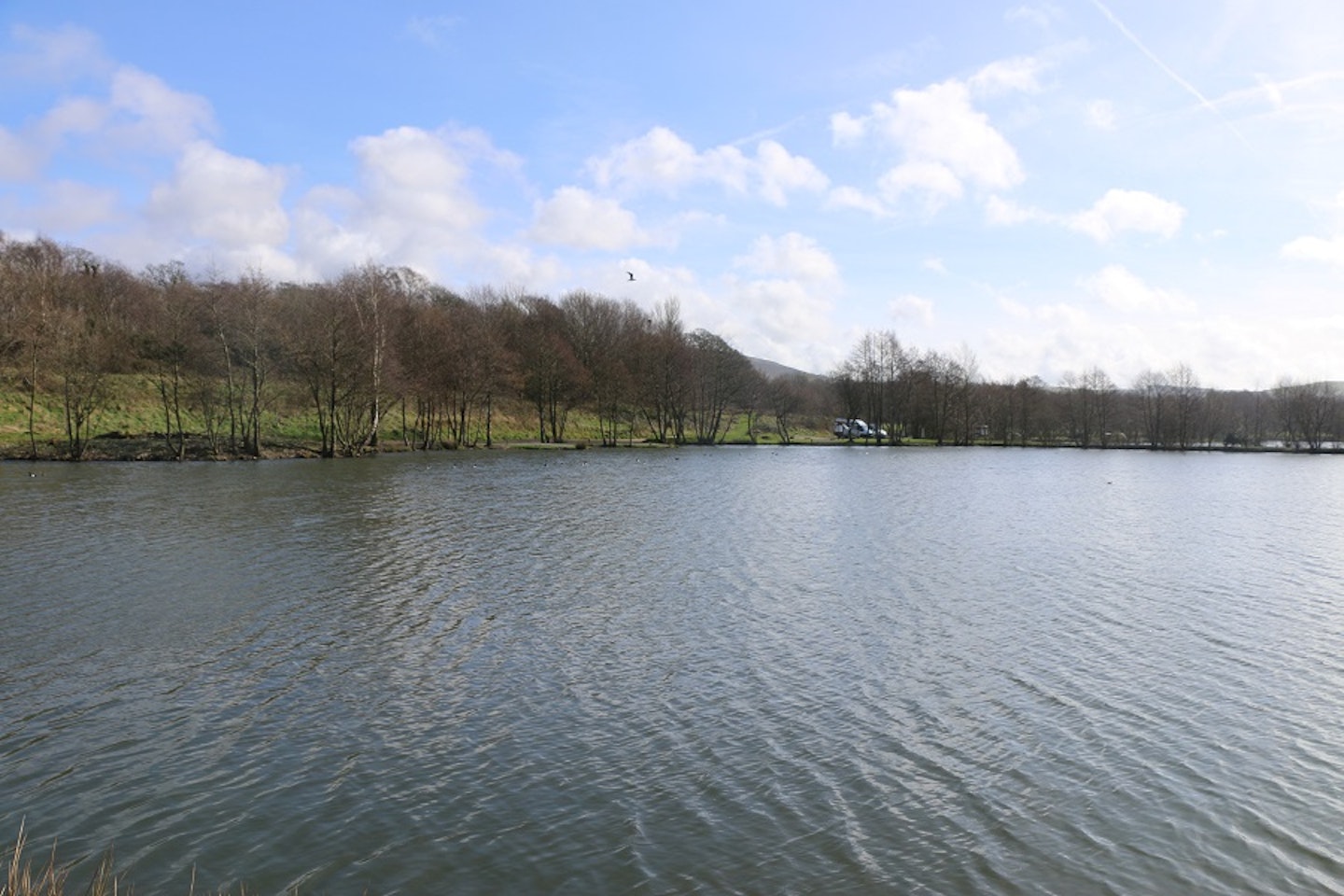 1 of 4
Looking across to swims 8-11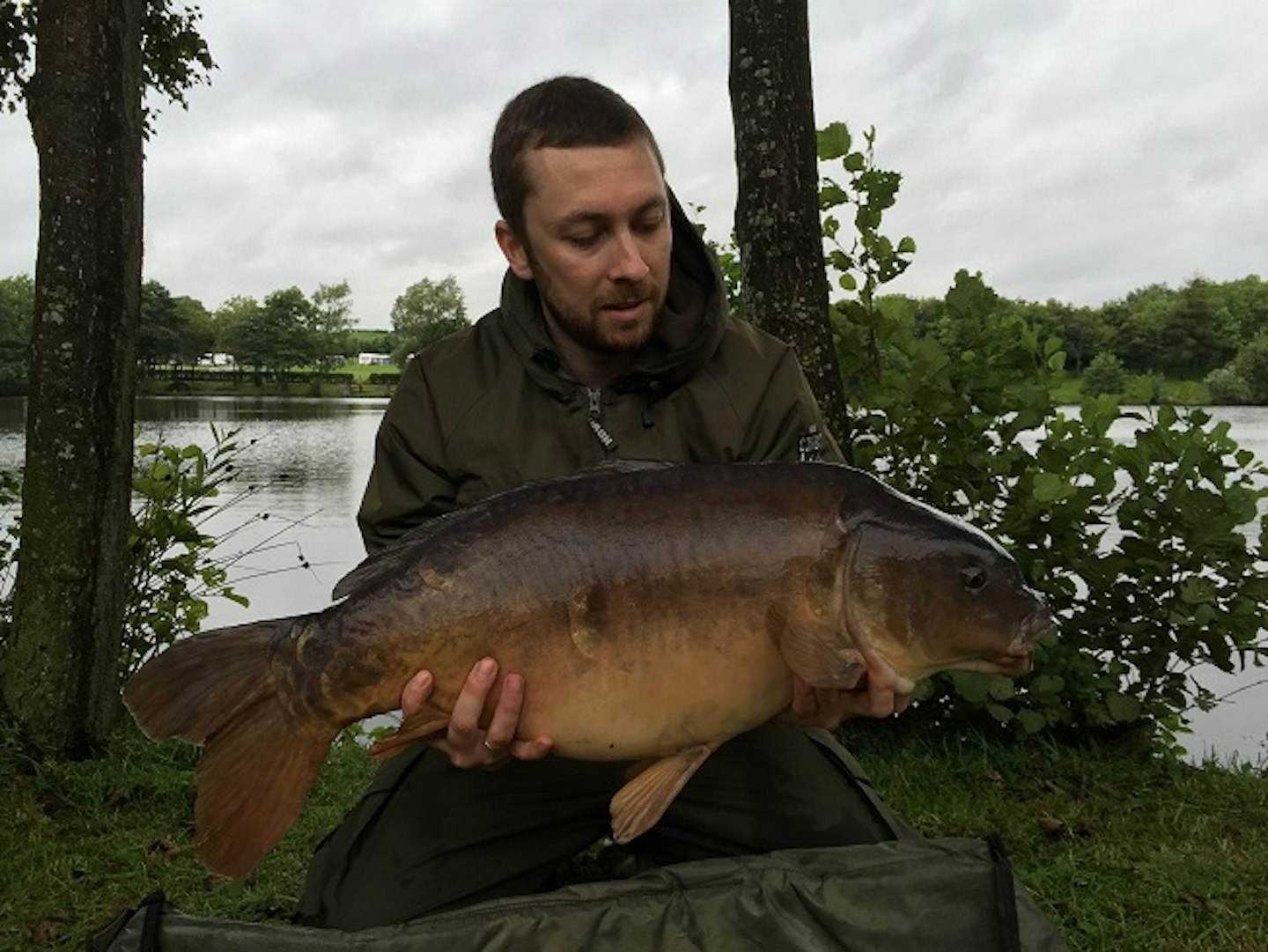 2 of 4
An S1 20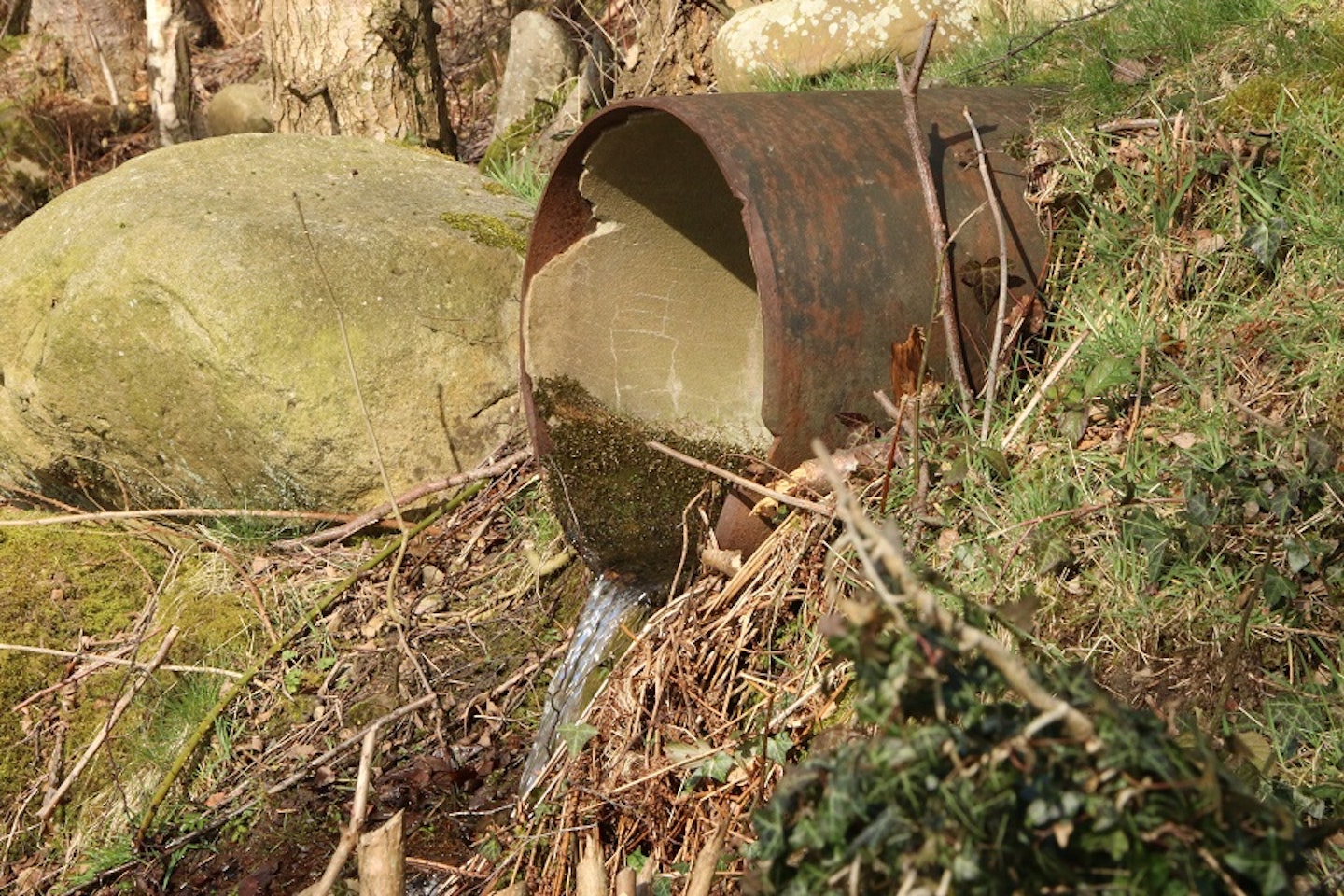 3 of 4
Outlet pipes are worth targeting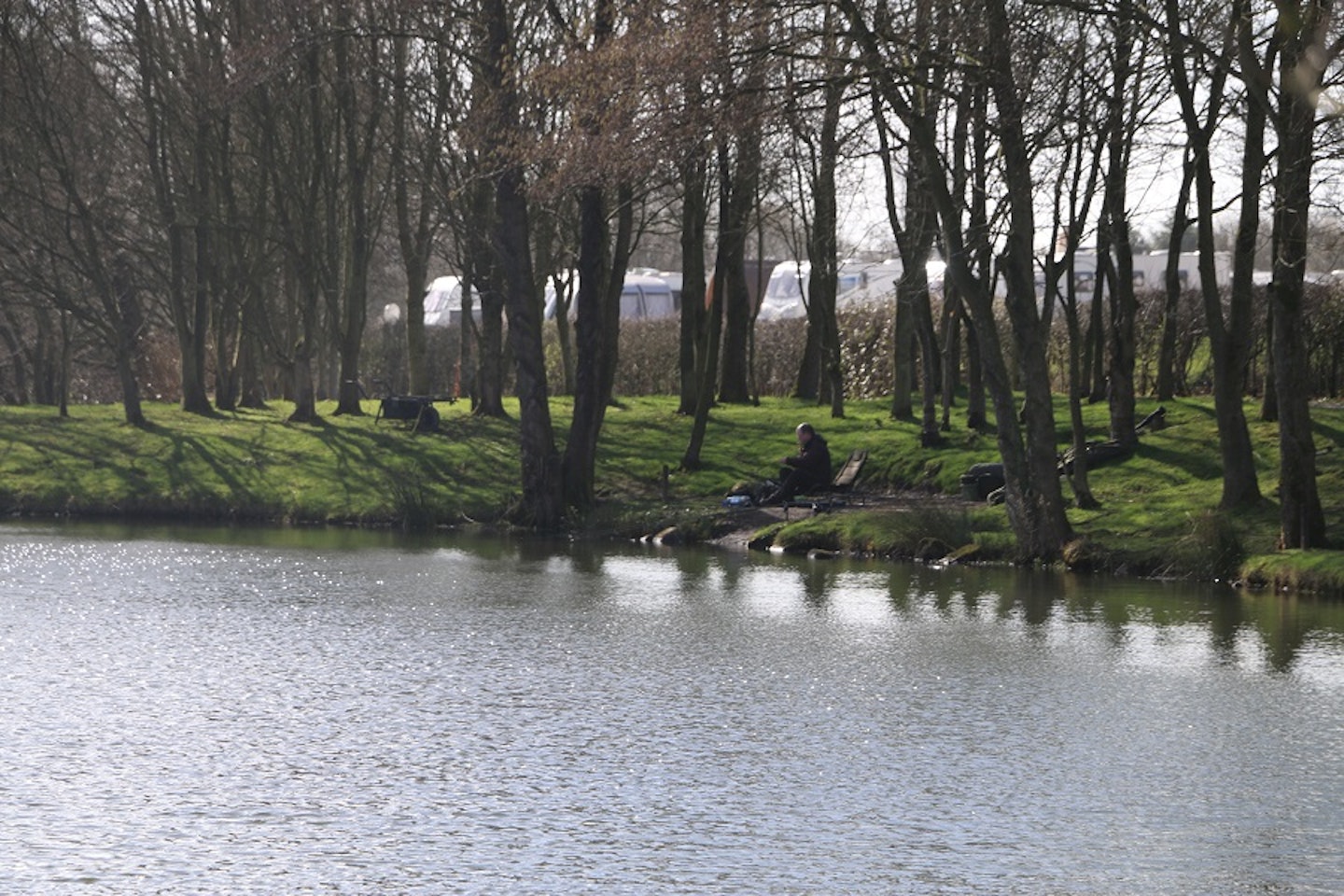 4 of 4
Looking towards pegs 6-7
PRICES AND FACILITIES
£15 a day (£10 in winter)
£26 for 24 hours
£37.50 for 36 hours
Discounts for using one or two rods
Half day and evening tickets available May-September
Bar/restaurant
Tackle shop
Shop
Accommodation
RULES
24-hour minimum stay at weekends
Three rods max
Barbed hooks only
No leaders
No whole nuts or pellets. Fishery pellets available
No braid except on marker or spod rods
Spombs must be fitted with floats
15lb minimum line
No bait boats