Lake map, swim guide and hotspots to explore at Stanwick Lakes' Swan Lake day-ticket water in Northamptonshire
Stanwick Lakes Fisheries, off the A45, Rushden, Northamptonshire, NN10 8JG | Tel: 07974 300015 | Web: www.stanwicklakesfisheries.com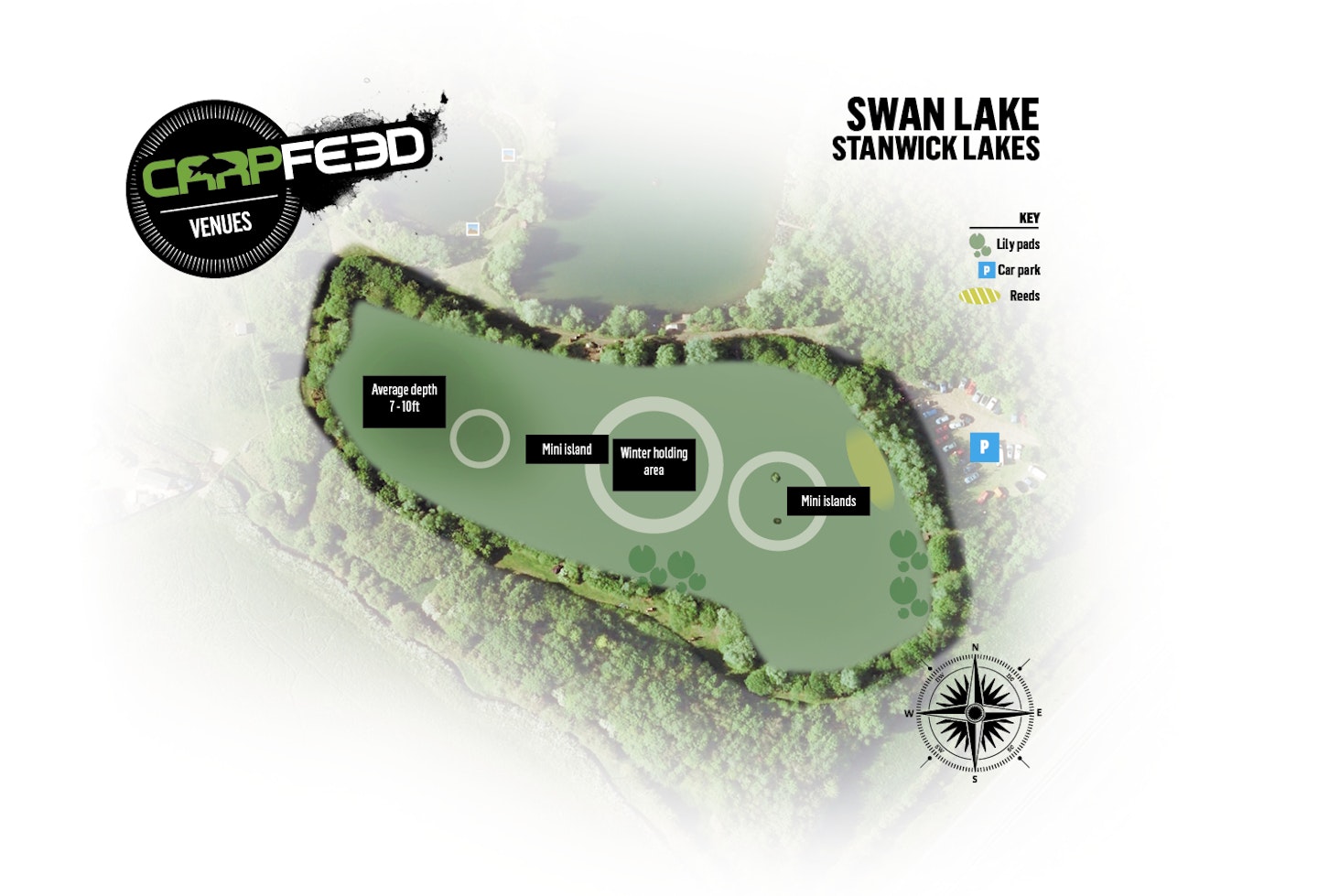 We say...
This three-acre pool was initially stocked as a match venue but the resident carp kept on growing and competition fishing ceased.
There are 30 pegs, almost all of them with platforms that extend out into the lake, and the average size of fish is around the 10lb mark, with the vast majority of them in very good condition.
If you manage to catch more than one, which is easily achievable all year round, then a fish of more than 15lb is definitely on the cards.
Twenties also exist here, with a couple of original fish pushing 30lb.
Venue boss Phil Dunn says...
"In the winter 3ft zigs work well, as do little beds of crumbed-up boilies or pellets in a PVA bag with a 14mm boilie.
"In the warmer months a good bed of boilies and pellets gets results, with a bottom bait or pop-up hookbait. Pellet seems to be the key to holding them.
"In terms of colours, I think it's black and yellow for the zigs and reds, whites and pinks on the pop-ups. The Red Demon boilies we sell on site also do well.
"Rigs can be kept fairly standard and you can find fish all over the lake. The carp show themselves a bit, so look for fizzing in the summer.
"In the winter the middle of the lake is a good starting point. In the summer, the lily pads hold a lot of fish.
"Depths average about 7ft to 10ft all over and there aren't really any shallow or deep spots, but the margins shelve gently and drop off quickly depending on where you are."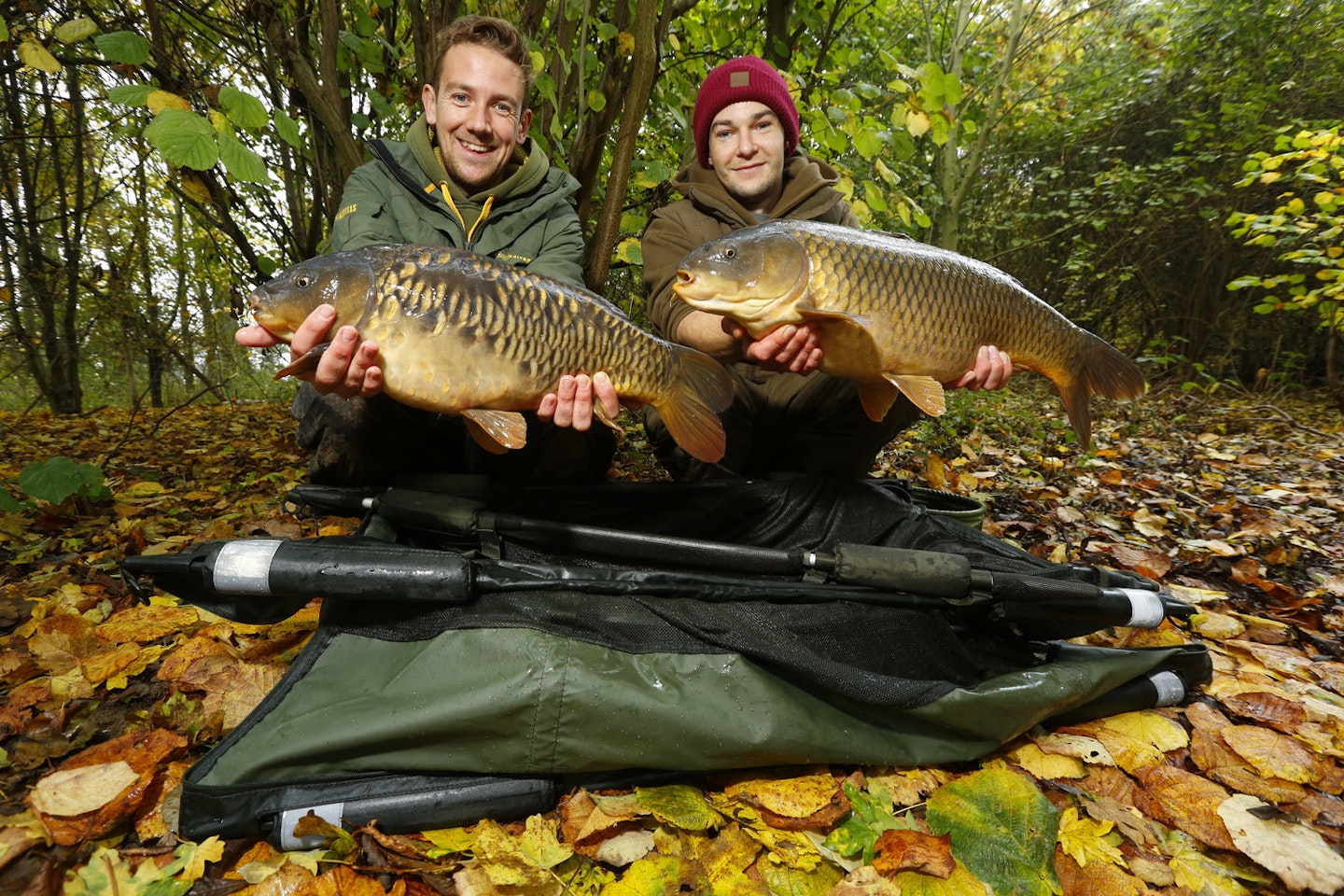 1 of 3
F3A3249
Swan is great for a social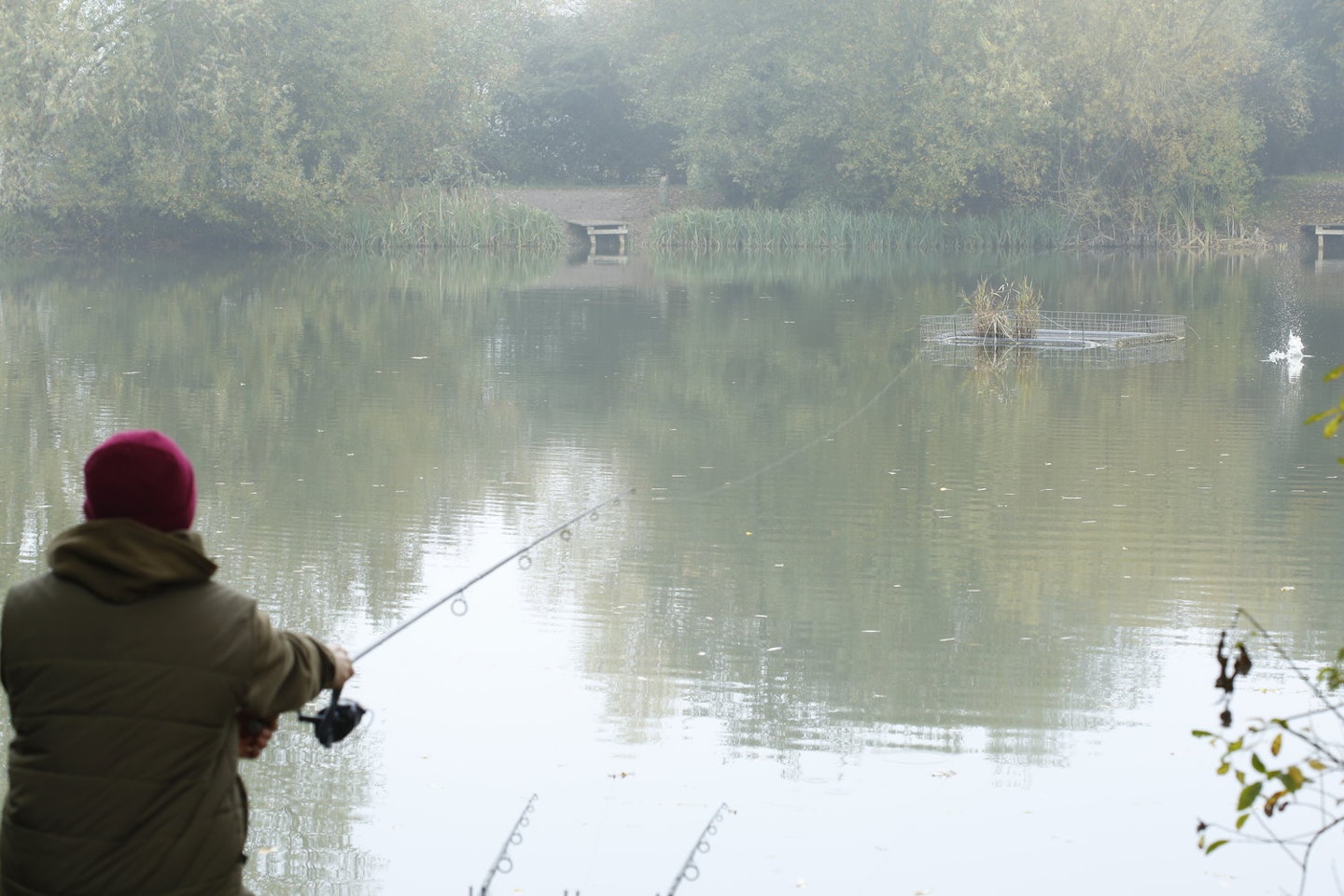 2 of 3
F3A3615
The mini floating islands are a winter hotspot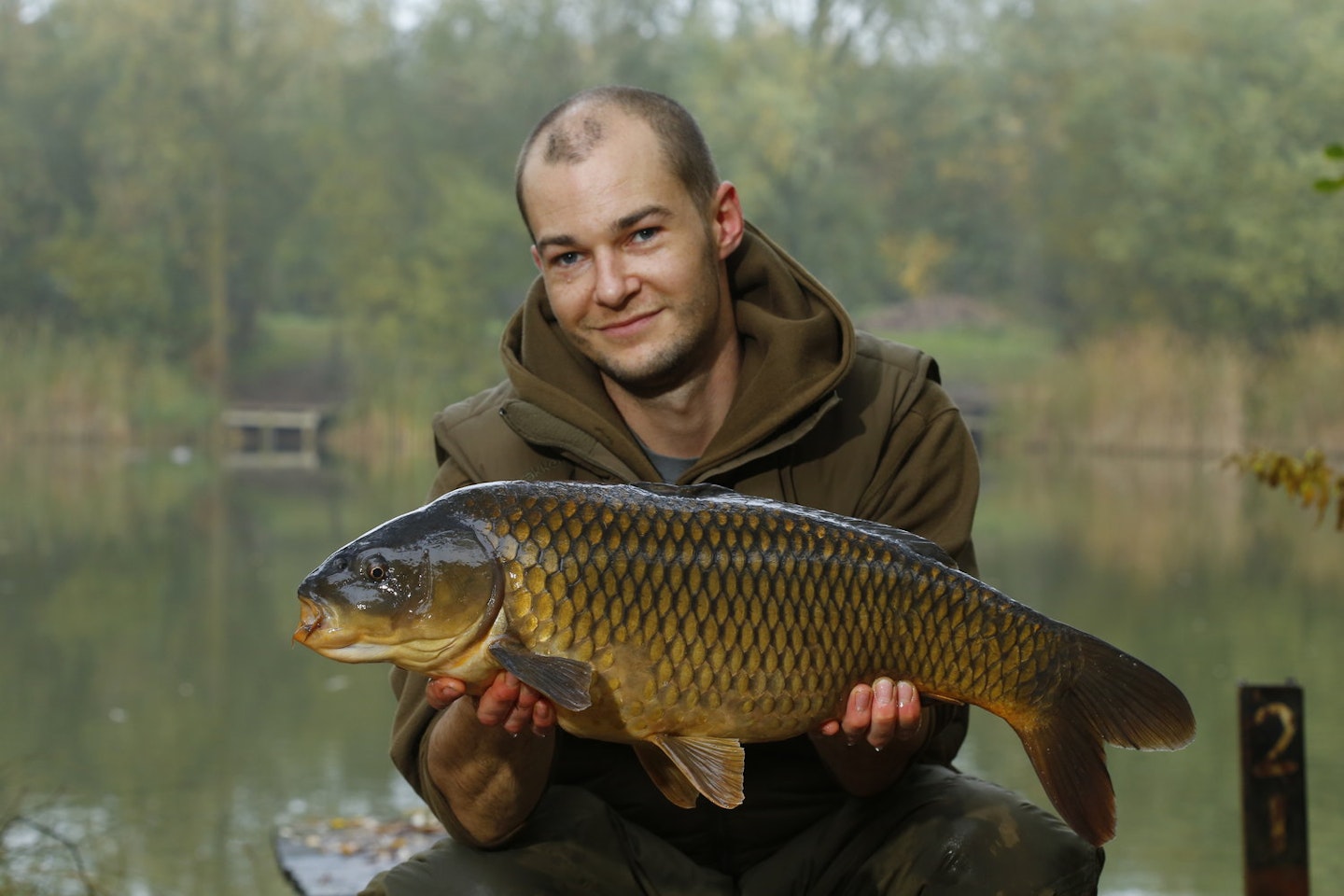 3 of 3
F3A3681
Prices and facilities
£20 for 24 (three rods)
£7 a day for one rod (£10 for two and £13 for three)
Concessions available
Winter ticket (£110) available
Tackle and bait shop on site
Rules
Barbless hooks only
Unhooking mats must be used
No fixed leads
Parking only in designated areas
Particles must be properly prepared
Under 14s must be accompanied