Here's our lake and swim map, plus tactics guide, to Rochford Reservoir in Essex...
Rochford Park Lake, off Bradley Way, Rochford, Essex, SS4 1HA | Web: www.markshallfisheries.co.uk | Tel: 07963 112588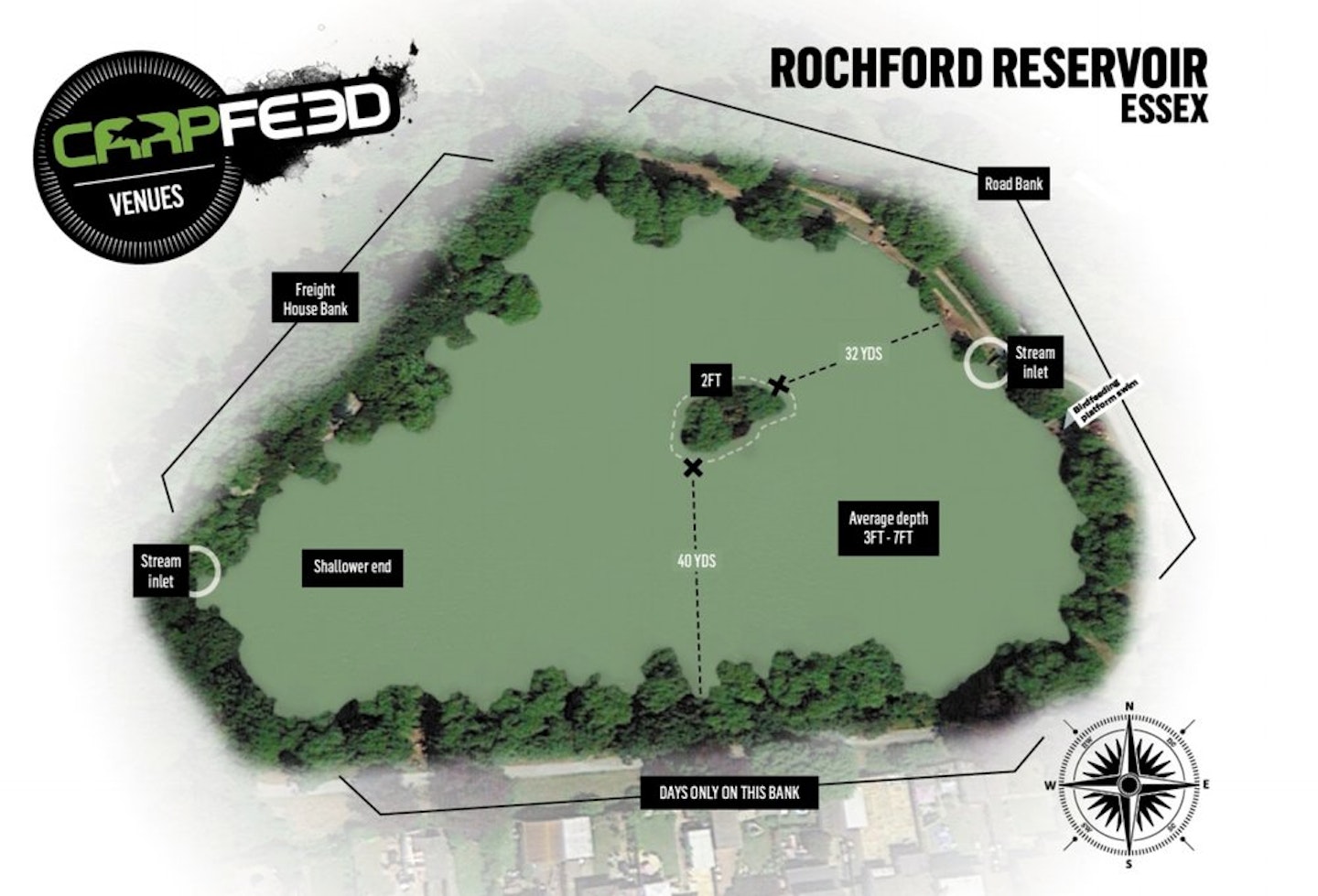 We say...
Star of Alan Blair's second Urban Banx video, this three-acre park lake is in the heart of Rochford and full of all sorts of surprises.
There are plenty of carp in here, mainly singles and doubles, but the venue's locationmeans plenty of goldfish bowls and fish tanks have been emptied into it in the past, creating a real mix of stock. There are probably more than 500 carp present, and the lake record stands at over 30lb.
The river Roach enters and exits the lake at two points and there are plenty of snaggy margins to explore. At only a few feet deep, Rochford can also offer great winter sport.
Popular with families and dog-walkers, Rochford is home to lots of swans and ducks who are fed plenty of bread, so it can pay to bring a loaf or two and use white hookbaits for the carp.
Venue boss Nick North says...
"There are lots of carp in there, but we've got all sorts in there including tench to 8lb and golden orfe to 6lb.
"Small white baits are doing very well at the moment – mainly 10mm white boilies. That said, you can catch on most tactics and there isn't a particular rig that outfishes any other.
"The depths go down to about 7ft, with 2ft around the edges and near the island. Parts of it are silty and we've got a lot of willows so there are sticks and debris, but there are also hard clay patches, especially around the island."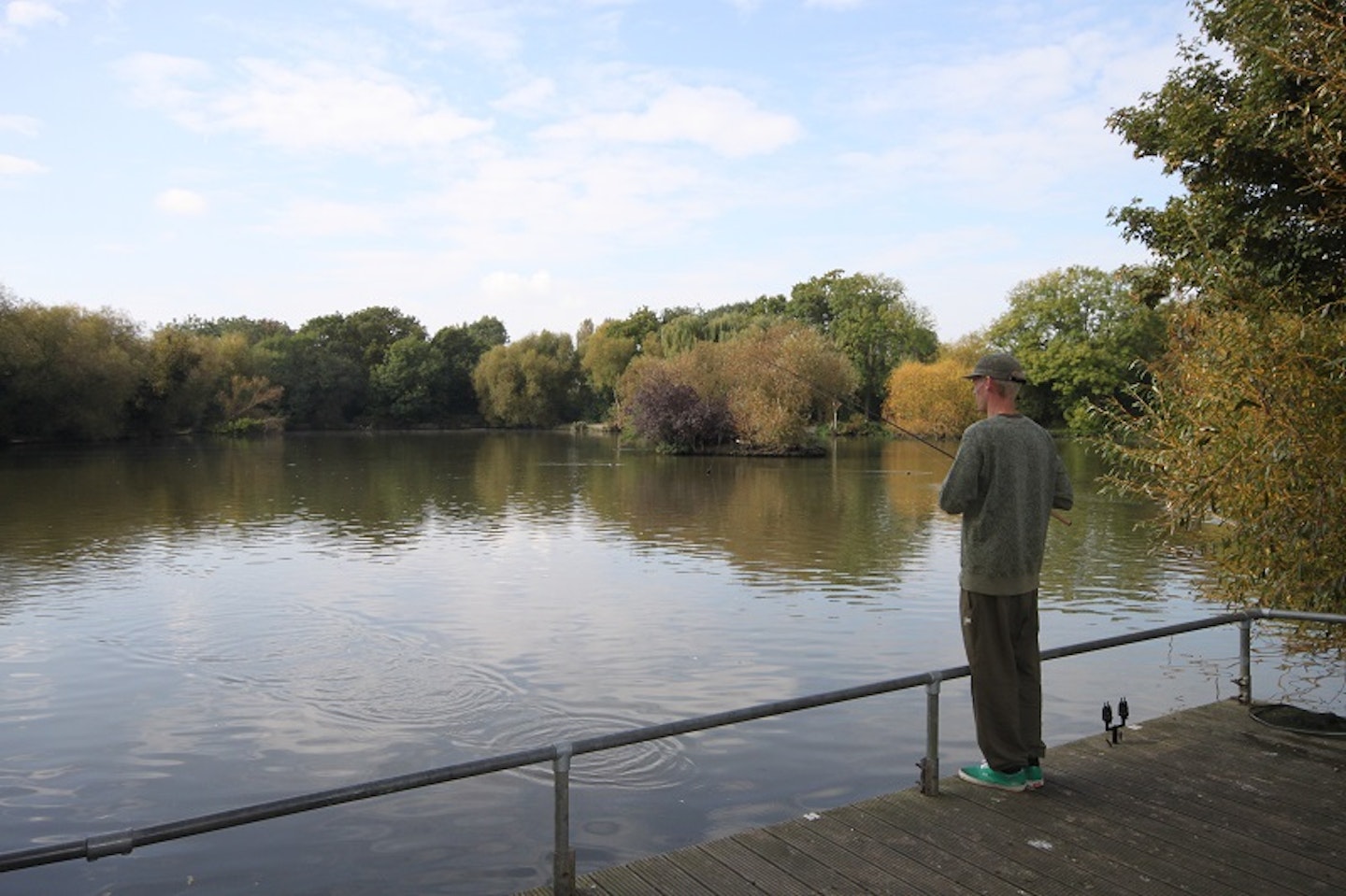 1 of 4
IMG_3151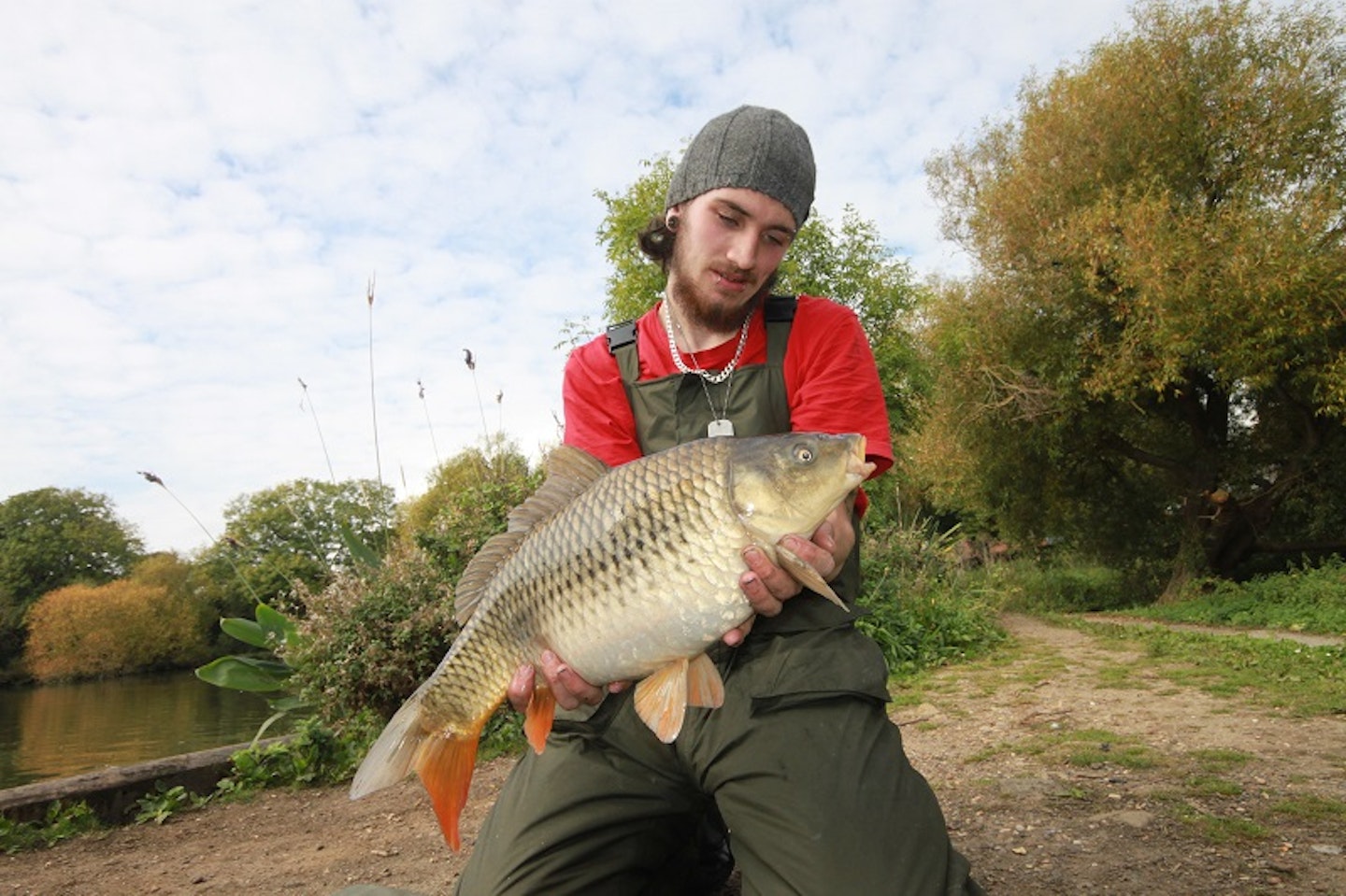 2 of 4
IMG_3240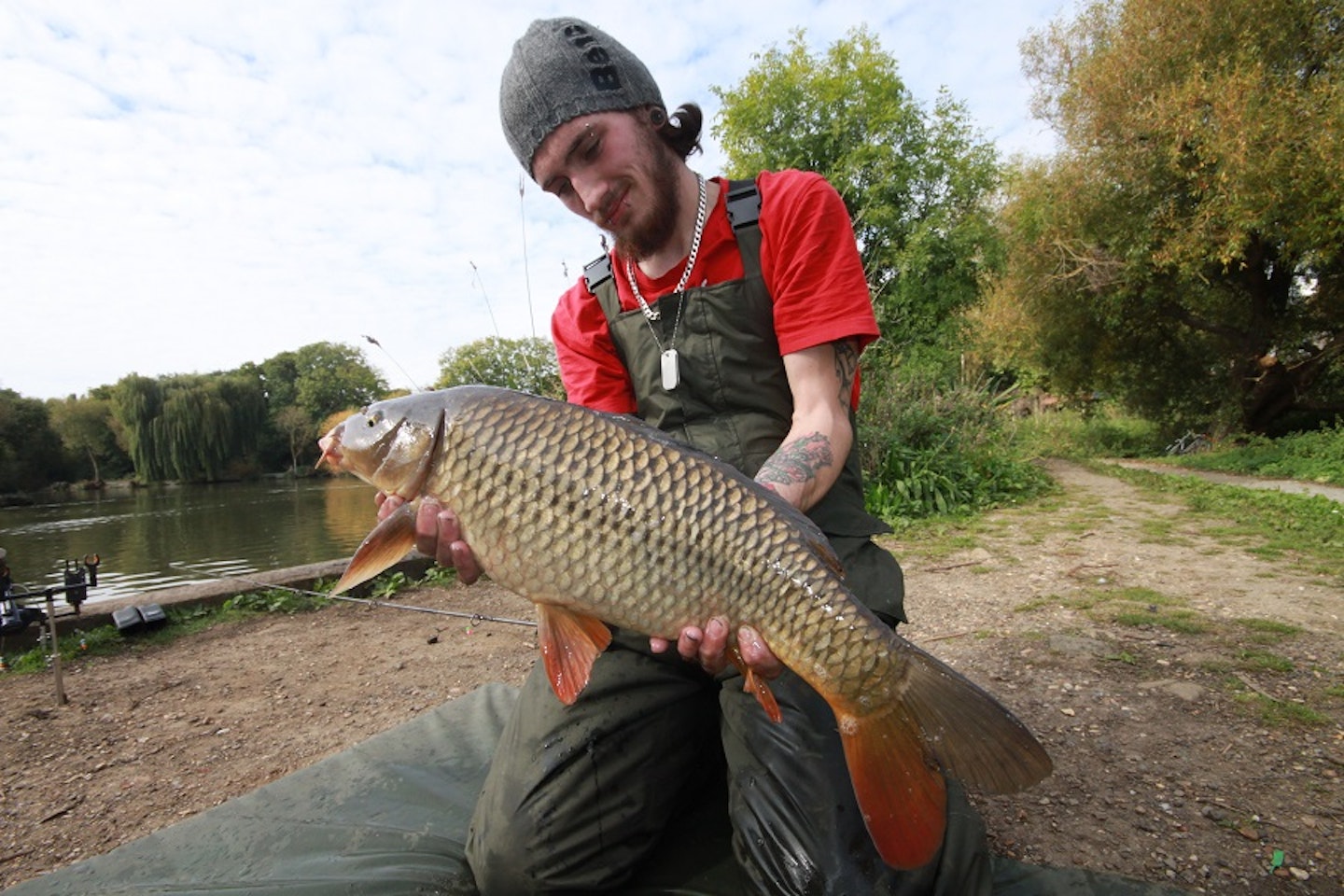 3 of 4
IMG_3265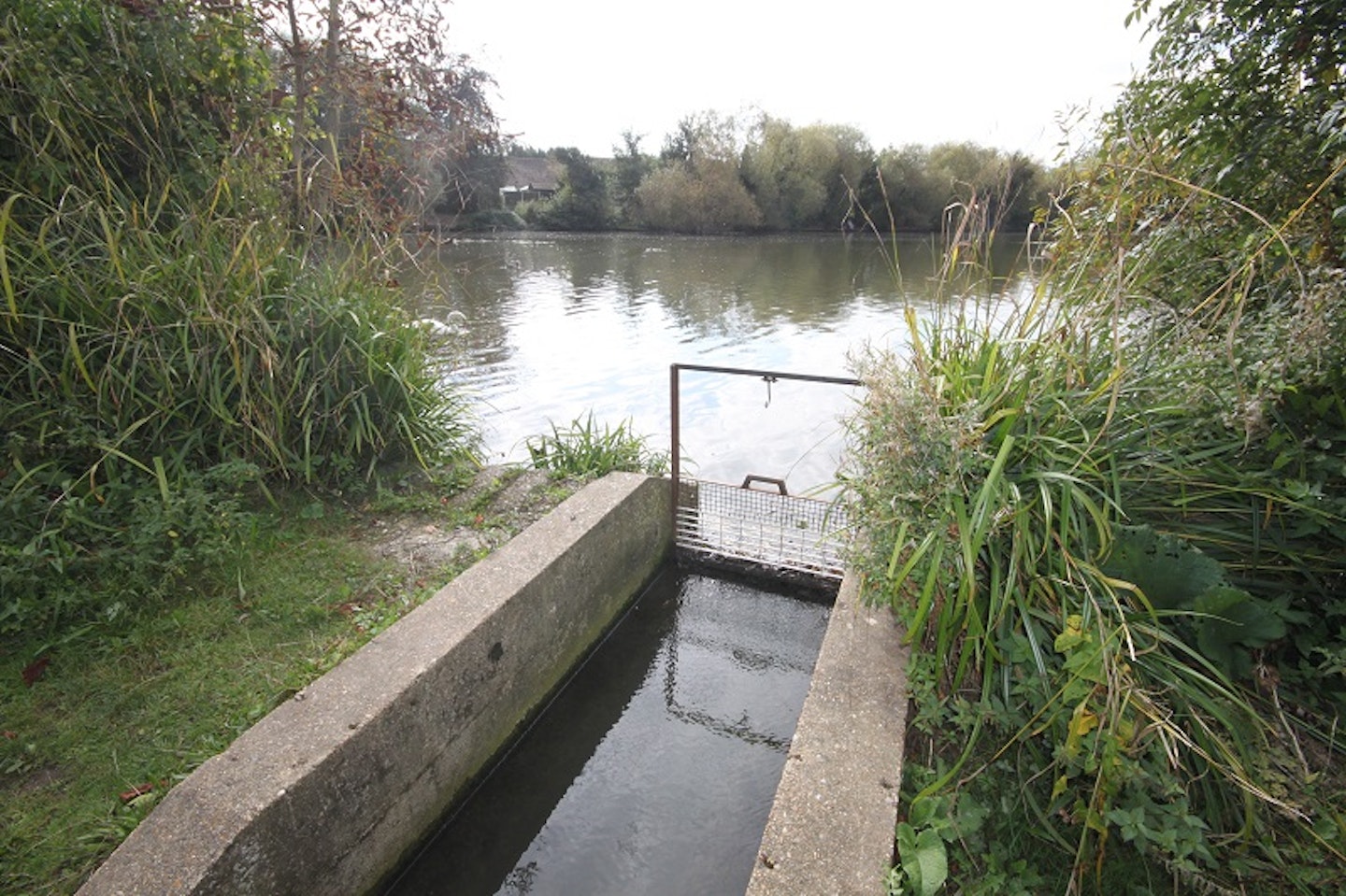 4 of 4
IMG_3290
PRICES
£5 a day for one rod (dawn till dusk)
£7.50 a day for two rods
£10 a day for three rods at bailiff's discretion
Adult season ticket £60
Night fishing for members only. Must be booked five days ahead
RULES
Barbless hooks only
No braided mainline
No mono over 10lb
No nuts
No leads under 1oz