Here's our lake and swim map, plus carp tactics guide, for Brasenose Two on the Linear Fisheries site in Oxfordshire...
Linear Fisheries, off the B4449, near Hardwick Village, Witney, Oxfordshire, OX29 7QF | Web: www.linear-fisheries.co.uk | Tel: 07885 327708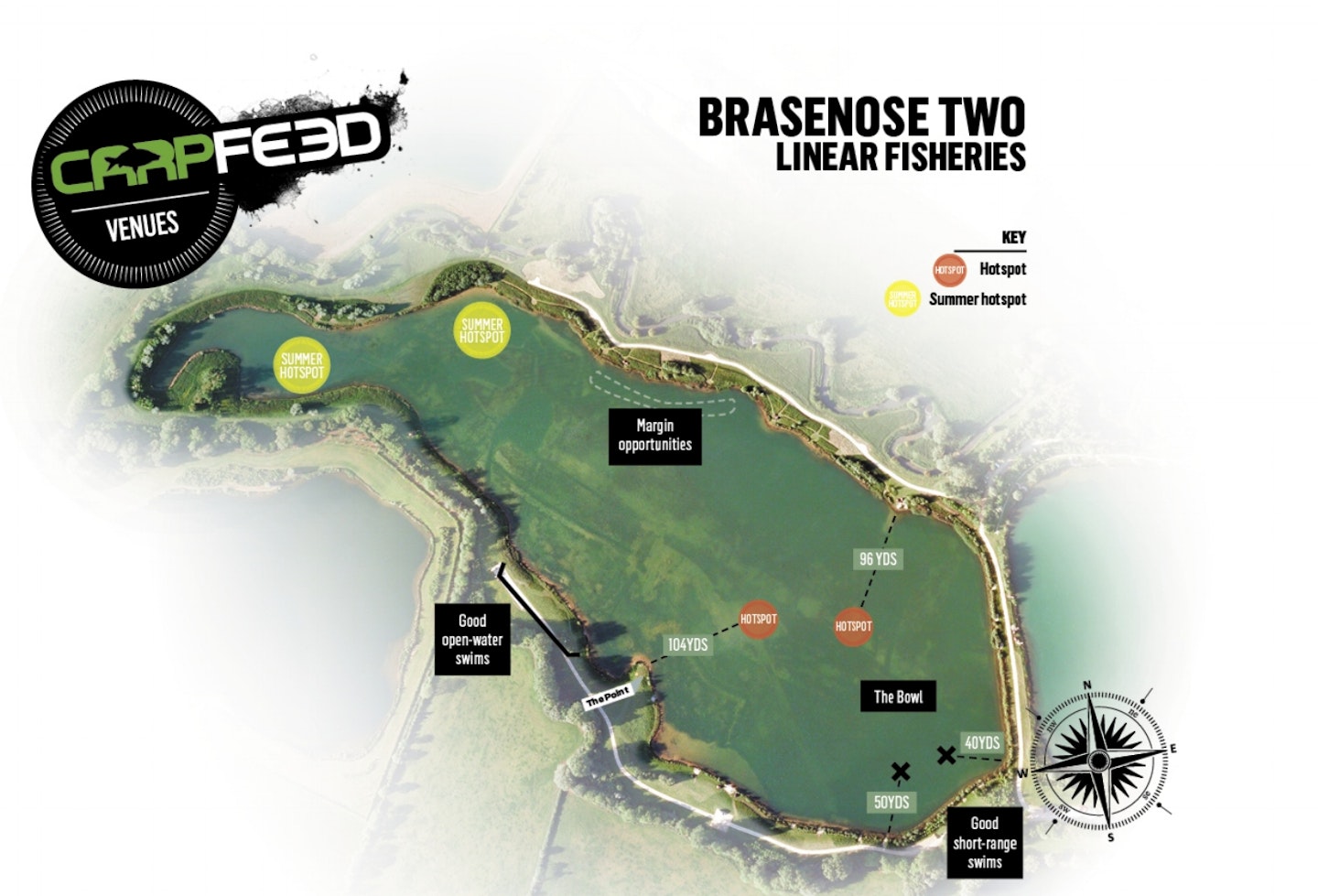 We say...
The newest of the Linear day-ticket waters, 'B2' has nevertheless been open for more than a decade and has seen its young stock of fish grow to over 40lb.
There are almost 2,000 carp present, so sport can be very good in the right conditions. Like all the well-stocked Linear lakes, this one responds well to regular baiting when the fish are hungry.
Unlike neighbouring Brasenose One, B2 is fairly snaggy in places so the fishery recommends the use of safe leaders at all times to prevent cut offs.
Head bailiff Ian Roper says…
The venue experts say...
Benedict Fowler, a Linear regular and the youngest angler to get a podium spot in the BYCAC, says: "Always look for a swim in the middle of the lake so you are not penned in at one end, or go for a swim with a big feature like a set of reeds. In terms of the margins, sometimes you'll get the odd fish cruising along them, but you don't tend to find big shoals here.
"If there are fish in the swim start off with 20 Spombs of bait, then top up little and often depending on how the fishing is going. Put out one or two Spombs out every 10 minutes if nothing is going on.
"Work with your friends, not against them. If you're fishing next to each other then fish at exactly the same range and if the action is hectic then one of you can bait up while the other is catching.
"Don't always look for gravel. As long as it's nice and flat, and easy to present your rigs on, it'll be ideal. I prefer to pick softer bottoms rather than gravel, so I'm looking for firm silt. When searching for a spot, start right in front of your swim. It makes it much more comfortable to bait up and cast out, and you can see exactly where your lines are going out.
"I fish all three rods on the one spot and put out a big bed of bait. I've often found that the third rod that goes produces the bigger fish, as though the smaller ones have moved in first and taken two of the rigs before the larger fish have had a feed.
"I don't think the lake is as quite as up and down as some people think – the spot I was fishing was probably the size of a decent gravel swim. I've fished zigs here a lot and 4.5ft definitely seems to be the best depth."
1 of 6
A 38lb 2oz B2 mirror
2 of 6
Tom Maker loves it on B2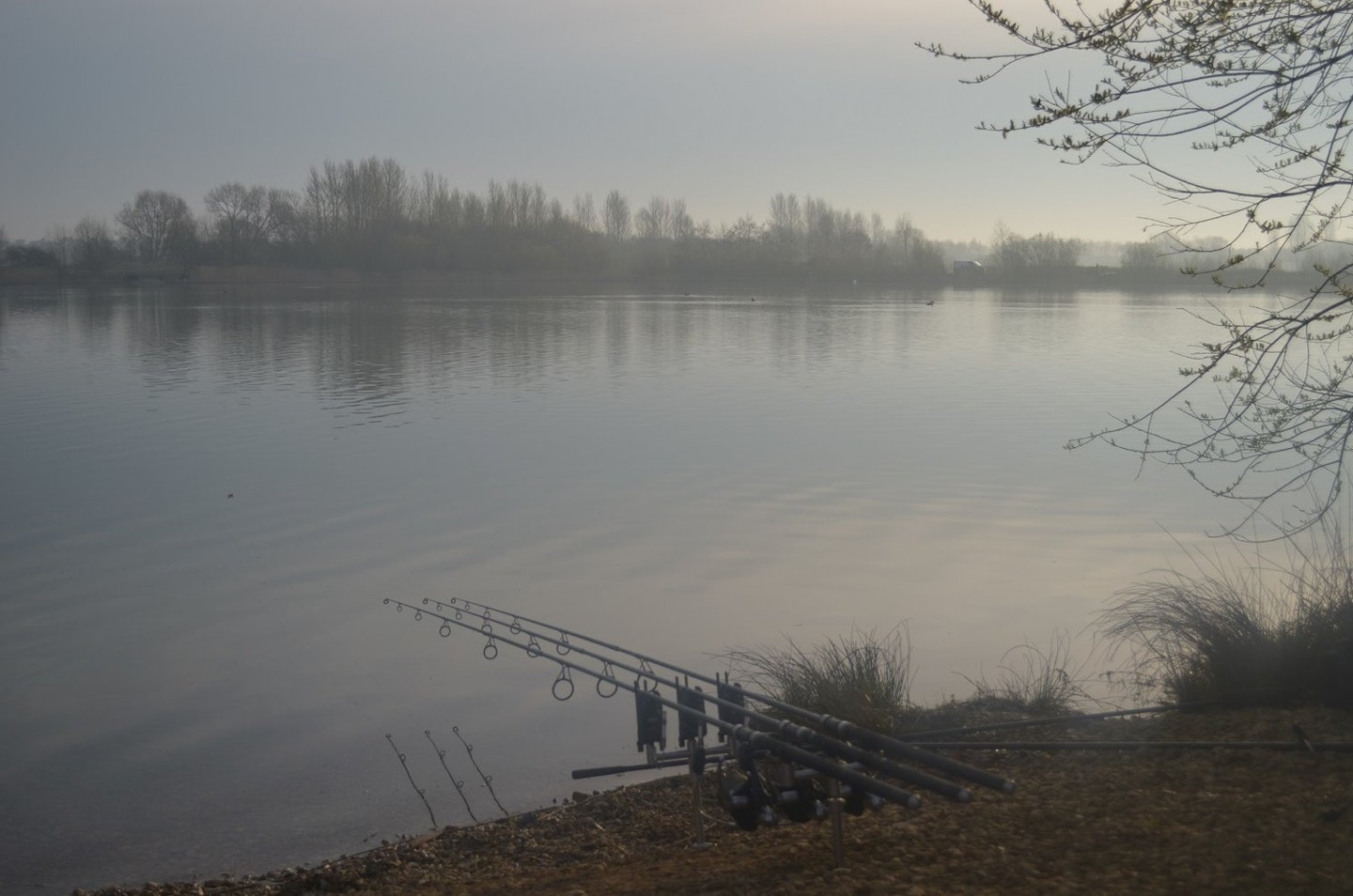 3 of 6
Plenty of open water to go at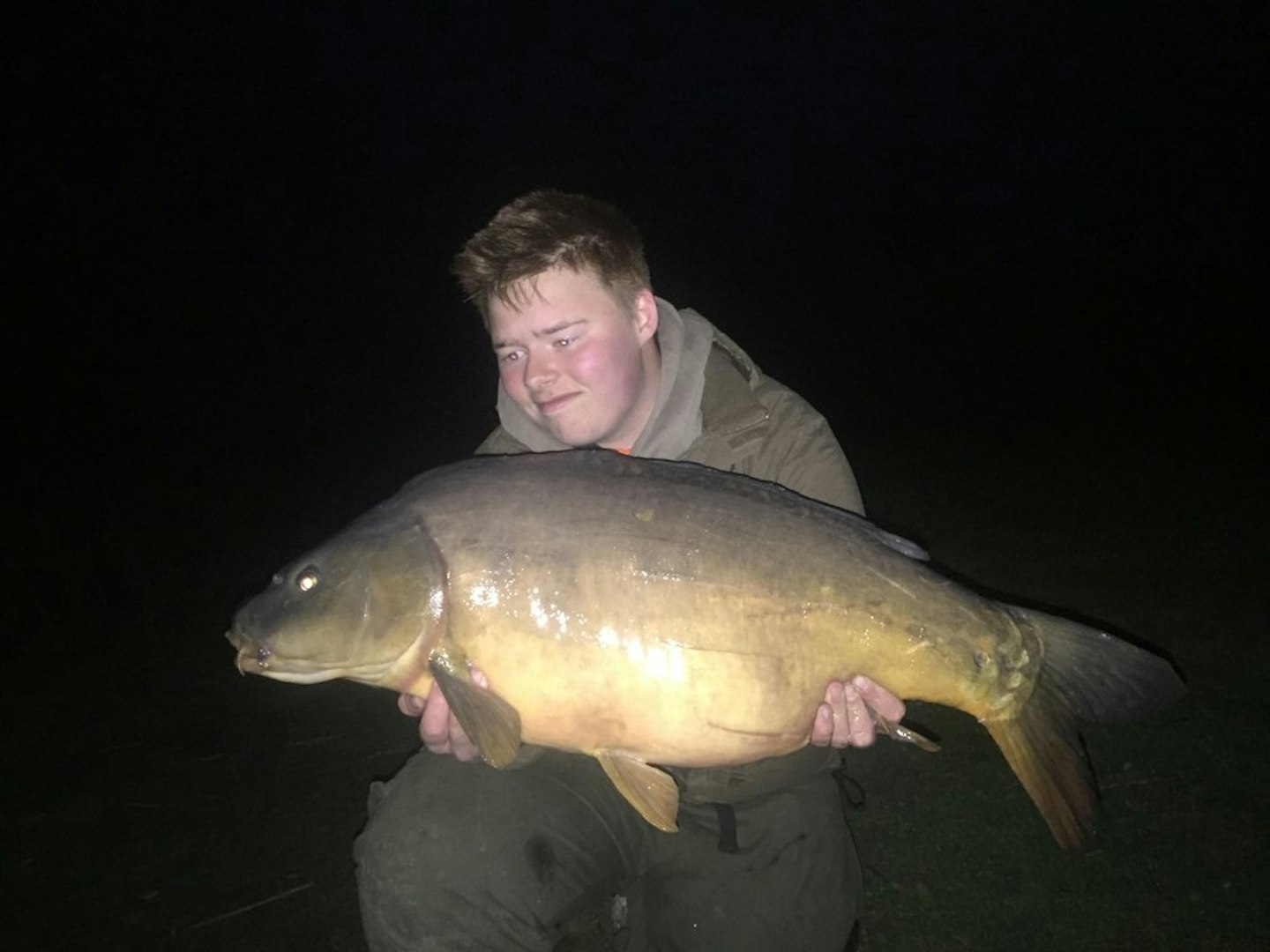 4 of 6
Venue expert Benedict with 30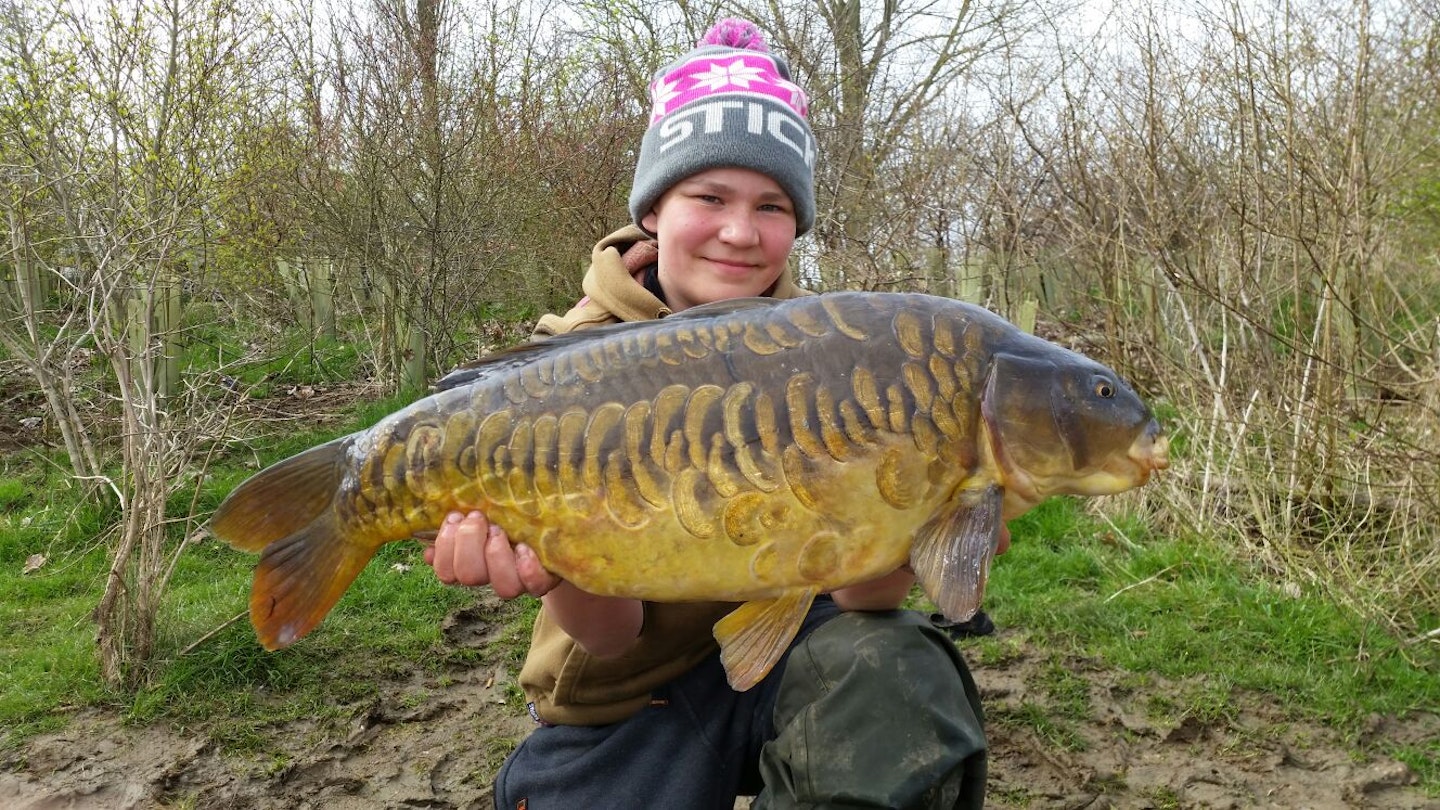 5 of 6
A scaly B2 19-pounder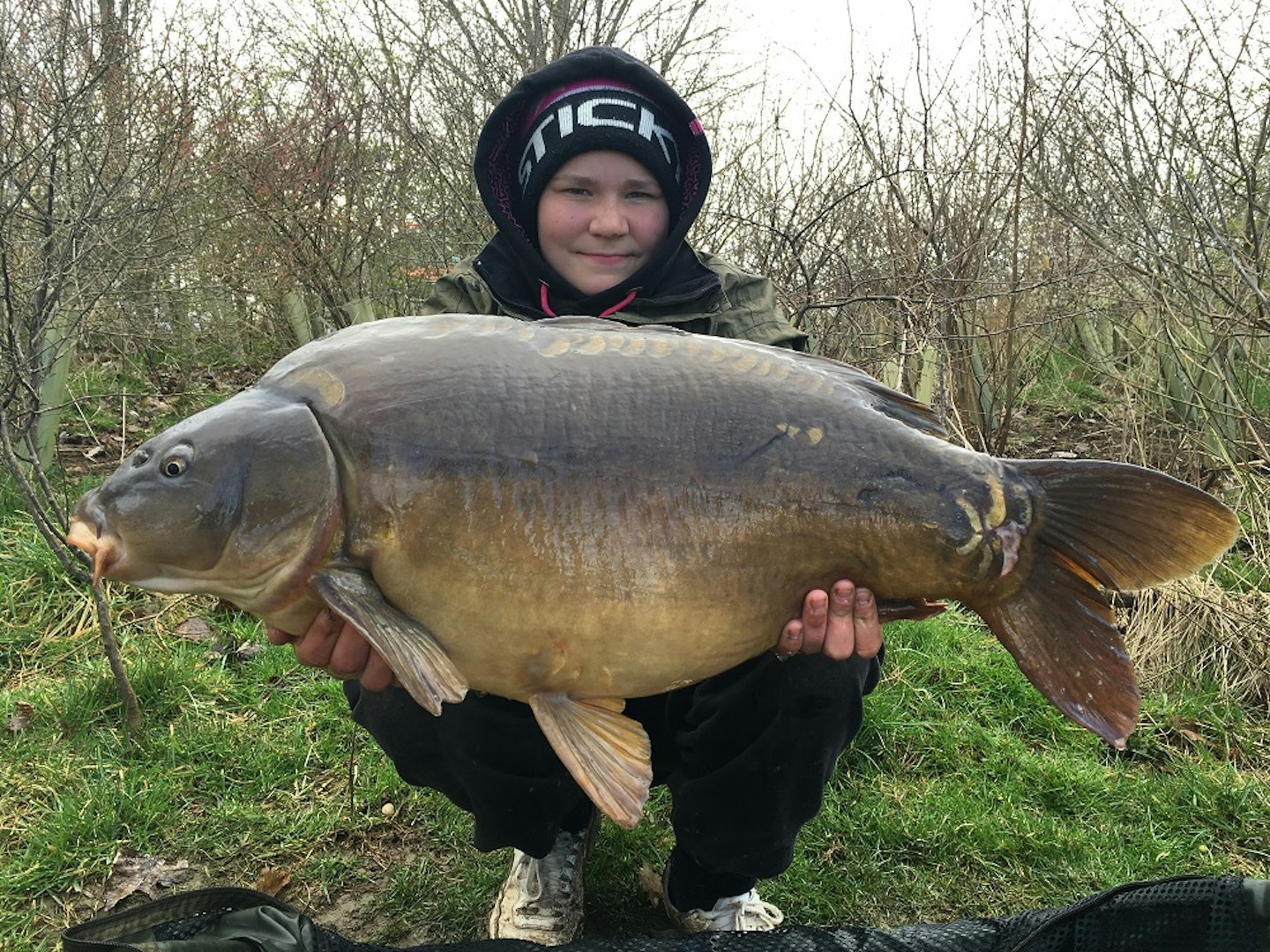 6 of 6
A bruiser of 30
PRICES AND FACILITIES
£29.50 for 24 hours (three rods) or £23.50 for two rods
Accompanied under 12s fish free during school holidays
OAP discounts
Showers and toilets on site
Local takeaways deliver (menus on site)
RULES
Maggots cannot only be used on the hook or in PVA bags or feeders
Spombs must have the float attachment
No boats/baits boats, drones, fires, drugs, fires or swimming
Cars must be parked in designated areas. No driving on the grass
Buckets can be used to temporarily reserve swims but you must return to your car immediately and fetch your gear
Floating retention slings can be used for a maximum of 30 minutes