This is our lake map and tips guide to fishing at Lin Brook Carp Fishery in Hampshire
Lin Brook Carp Fishery, Snails Lane, Blashford, Ringwood, Hampshire, BH24 3PG | Web: www.linbrookcarpfishery.co.uk | Tel: 07596 112922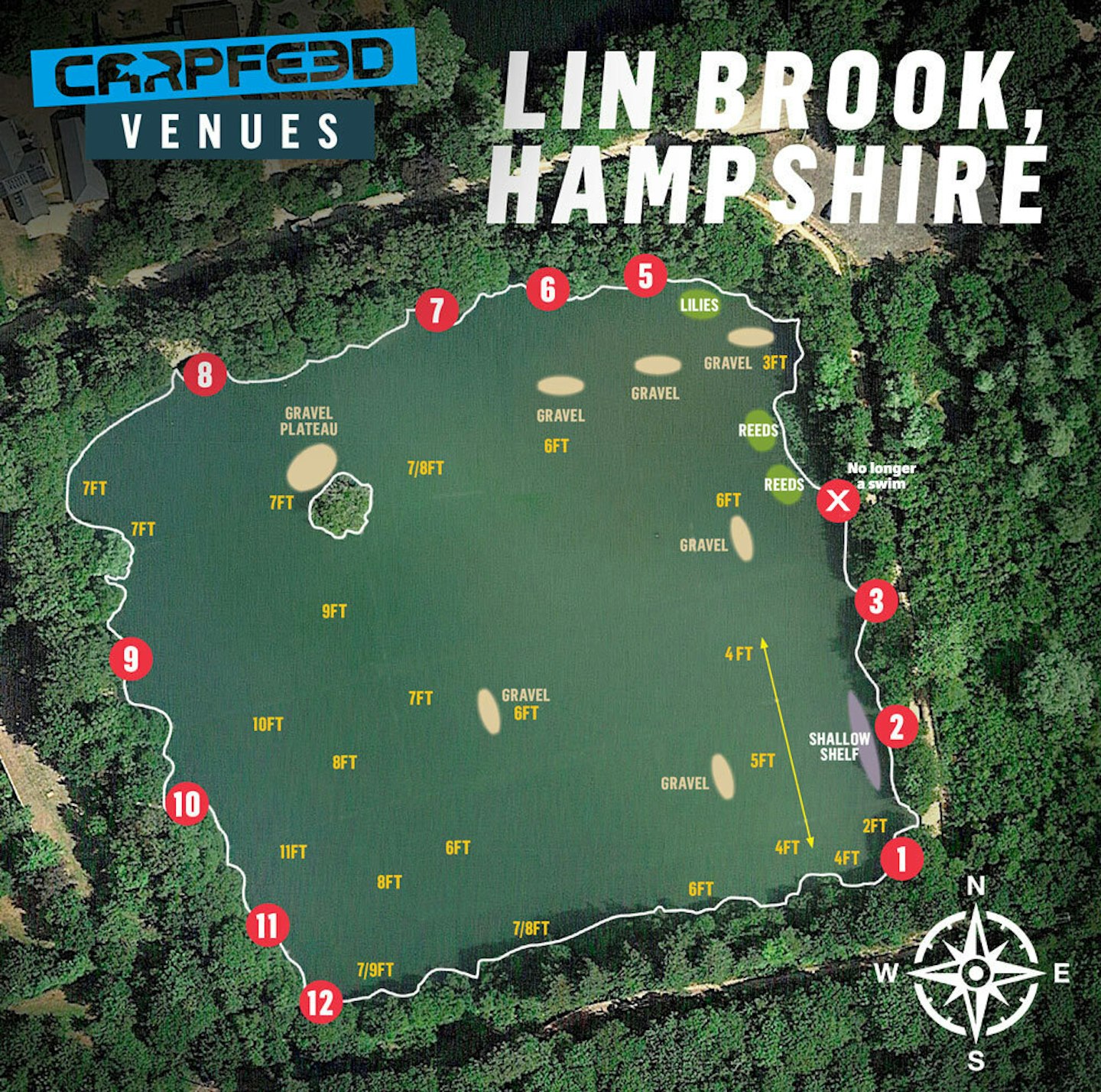 We say…
This former underfished club water was bought by Paul Summers in December 2014 and, after a massive renovation project, opened as a day-ticket lake at the end of July 2016.
Although said to contain no resident carp when it was sold, the lake has already thrown up 41 'originals', with the lure that more have been seen without capture.
In addition, Paul and his team have stocked fish from a variety of British vendors, including 67 in October this year and 50 more last month [Nov 2019].
In all, there are 450 to 475 fish present in six acres, with between 150 and 200 20s and seven known 30s at the time of writing [Nov 2019].
The biggest of the stockies introduced by Paul have put on 18lb to 22lb in just four years.
Of the 12 swims, two are doubles and a booking system means even the last angler on the water will have a choice of pegs.
All swims contain a 240v electric.
Venue expert Liam Backx says…
"Pegs 1, 2, 3, 4, 5, is the shallowest part of the lake, so in the warmer weather I'd nine times out of 10 be heading to one of those.
"In the colder months I'd be heading over the far side as it's a great deal deeper over there, reaching around 12ft in areas. Across the middle of the water it's between 5ft and 7ft depending on the time of year as the levels do fluctuate.
"As for baiting, I'd normally fish loose boilie catapulted with a good spread, then fish PVA bags over the top loaded with pellet. I'd go for a snowman presentation in the colder months.
"I seem to do well on zigs through spring and early summer. Springtime is deadly on the zigs so don't be shy to give them a go and do work the depths."
Fishery boss Paul Summers says…
"I would go with a boilie approach and PVA bags of pellets.
"Spodding seems to kill it, despite the decent head of fish – so get the spod rod out and prepare to blank.
"Any quality freezer bait seems to work. CC Moore Pacific Tuna does well, as does Mainline Cell, Sticky Krill and CC Moore Live System. At the moment I'm using Sticky Manilla.
"Zigs can be devastating in spring, with some anglers having seven to 10 fish a day on them. Black and black and yellow zigs seem to produce."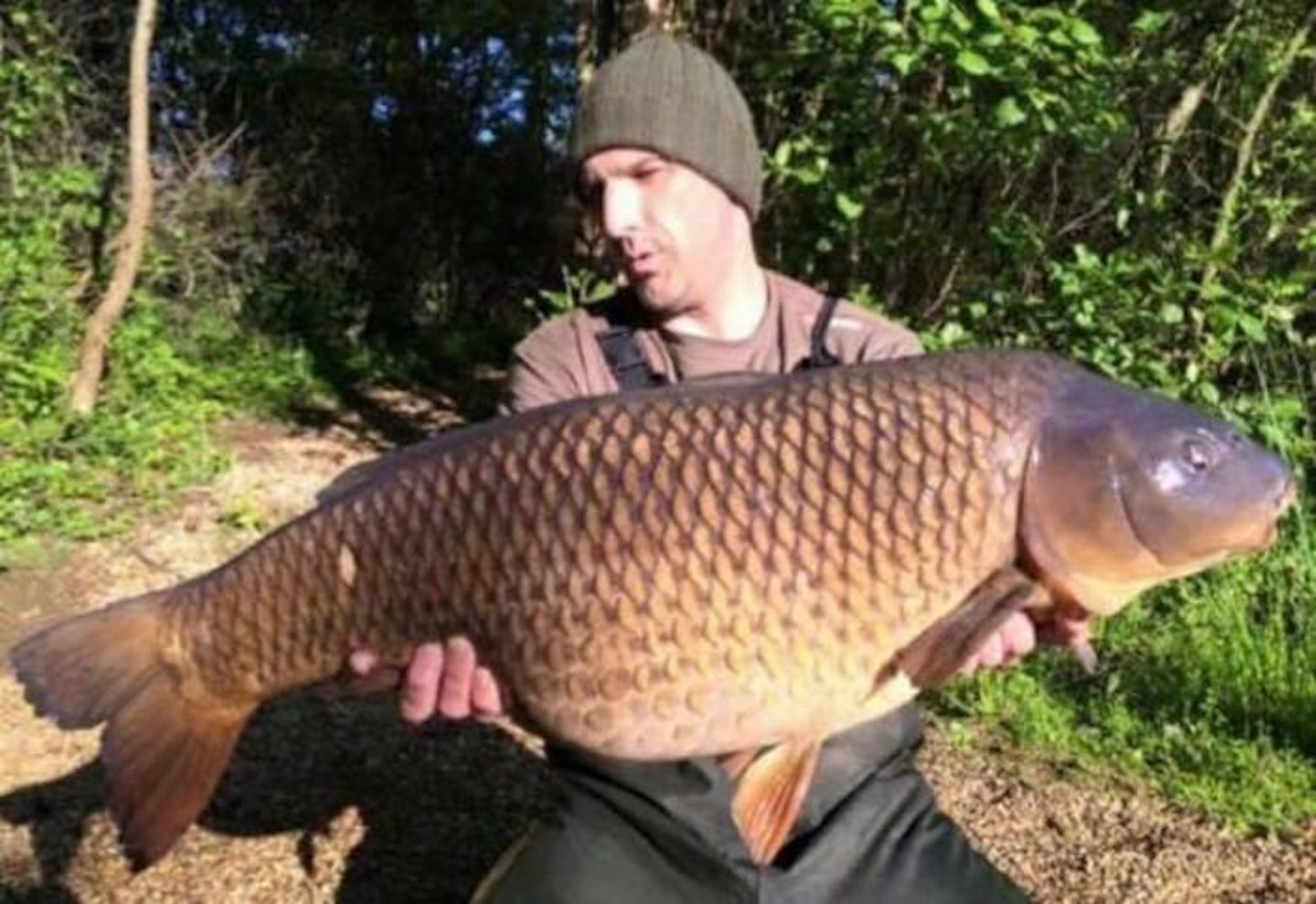 1 of 8
Lake-record common at 33lb 6oz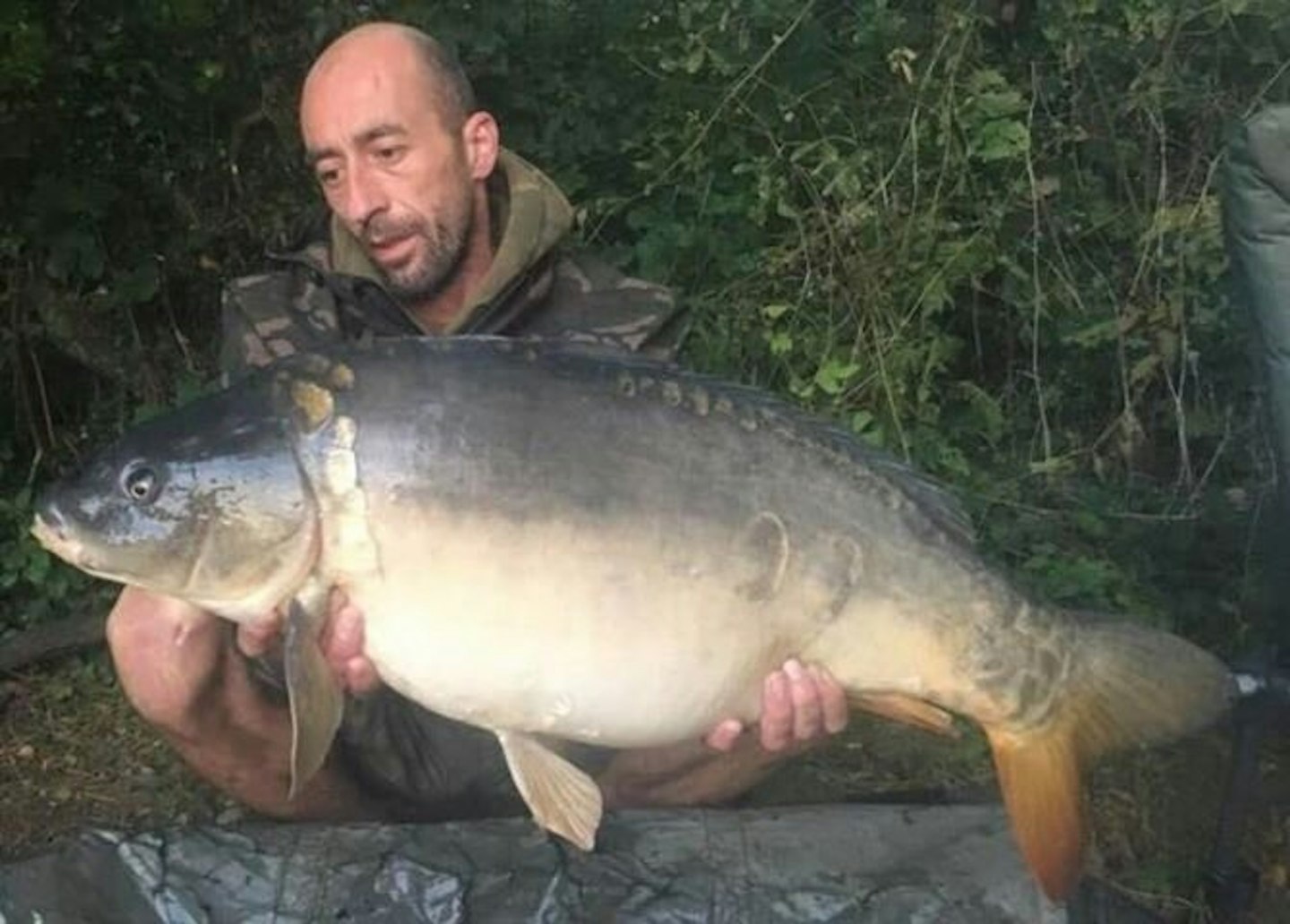 2 of 8
Lake-record mirror at 31lb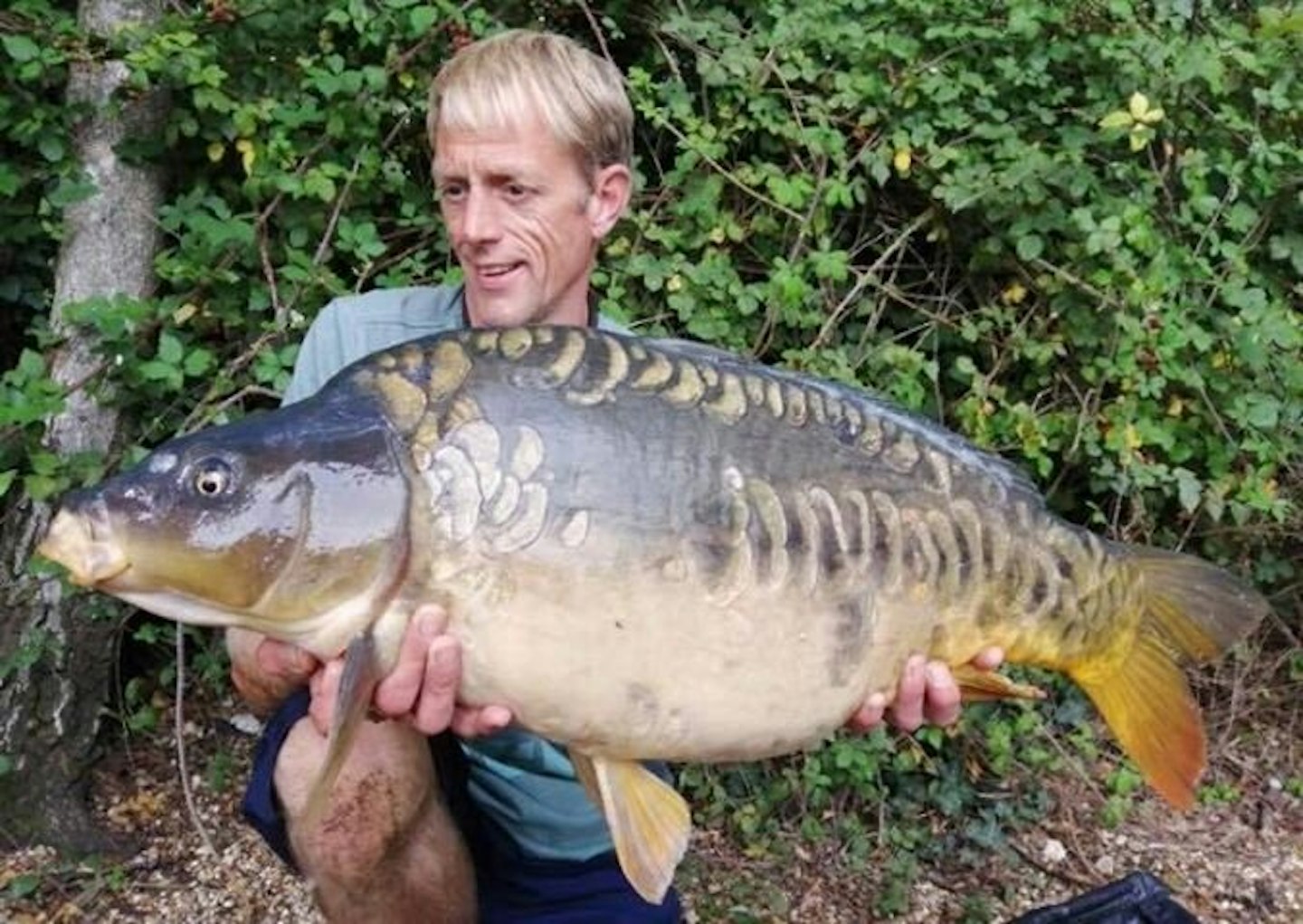 3 of 8
27lb 8oz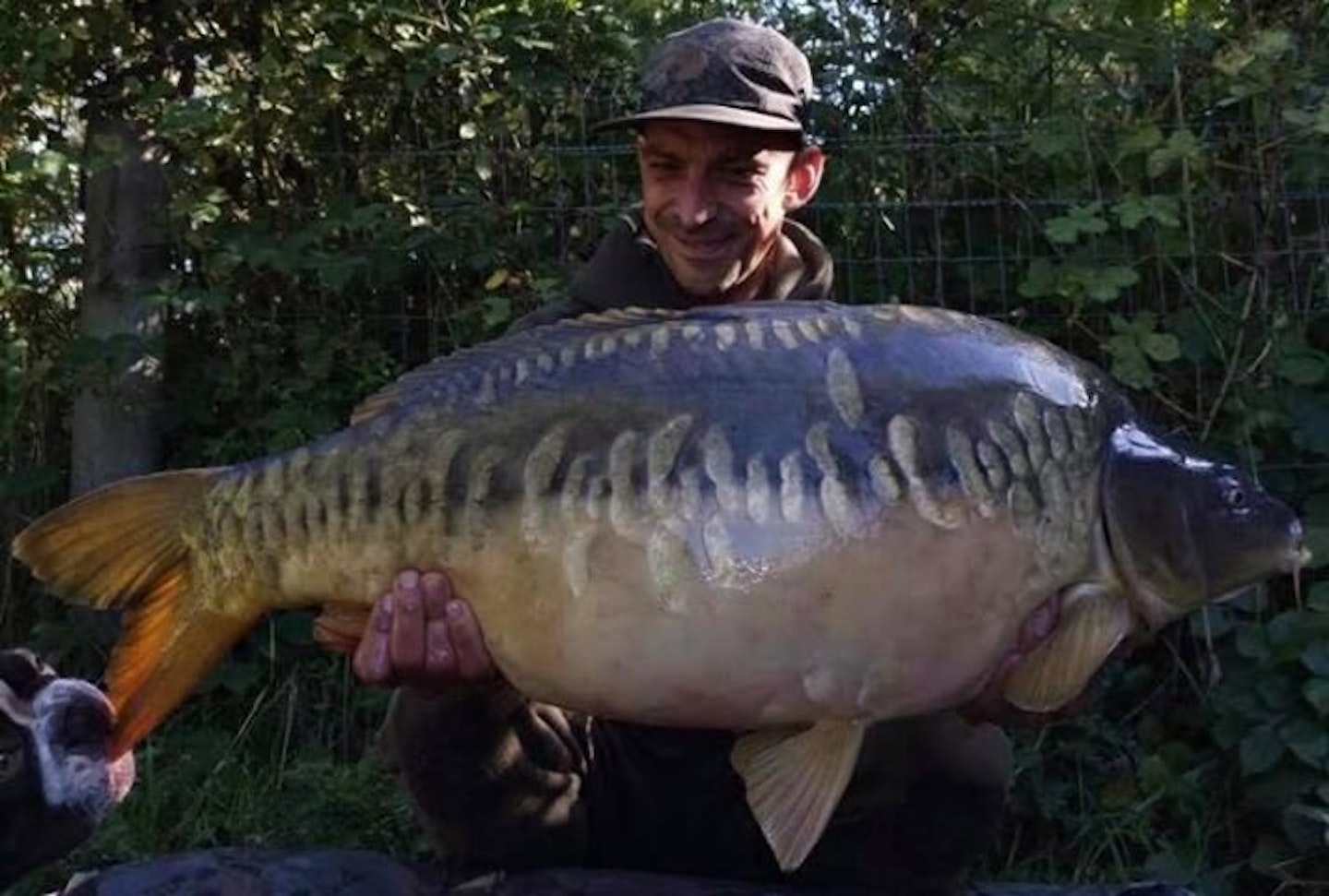 4 of 8
30lb 10oz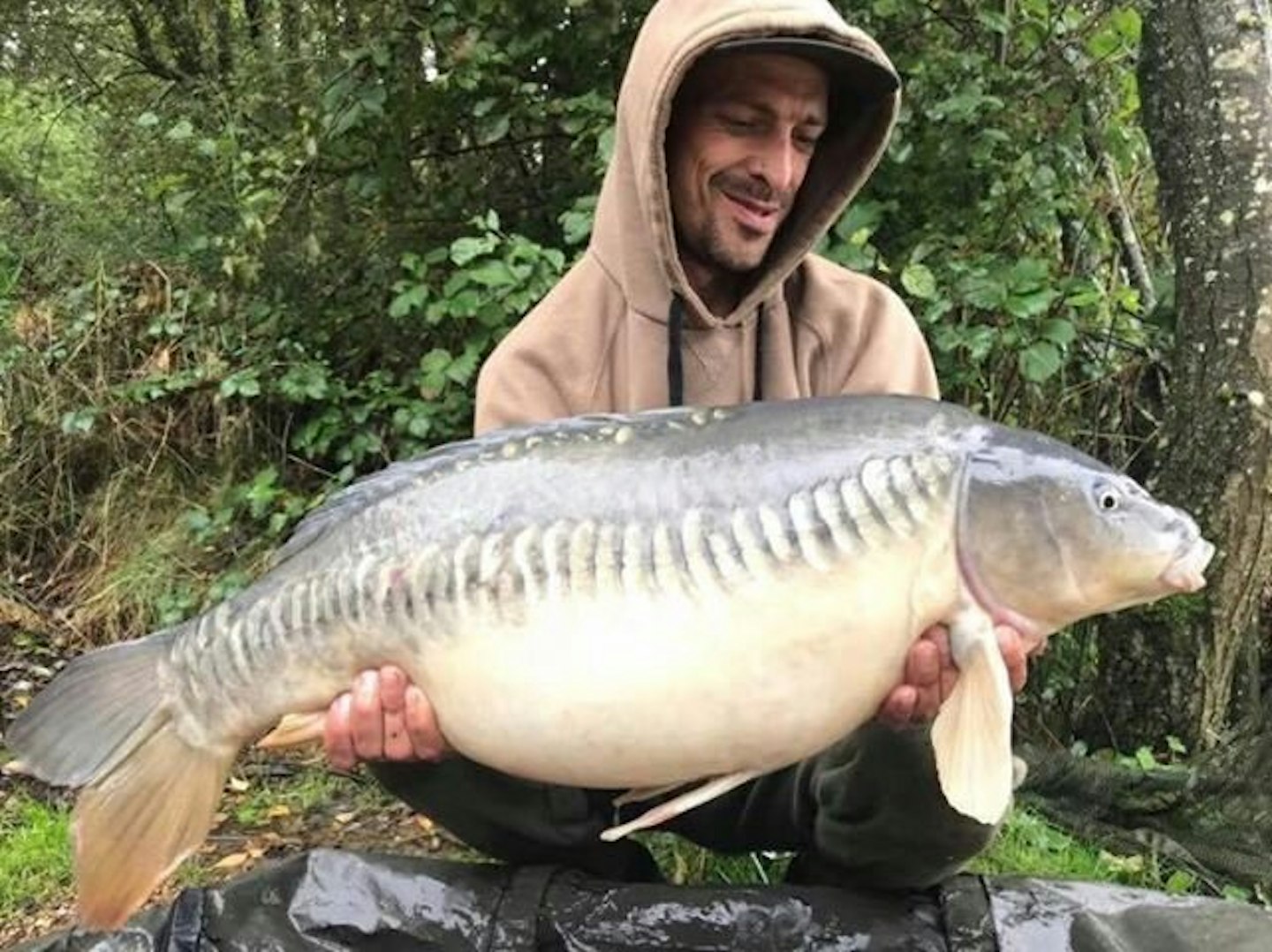 5 of 8
24lb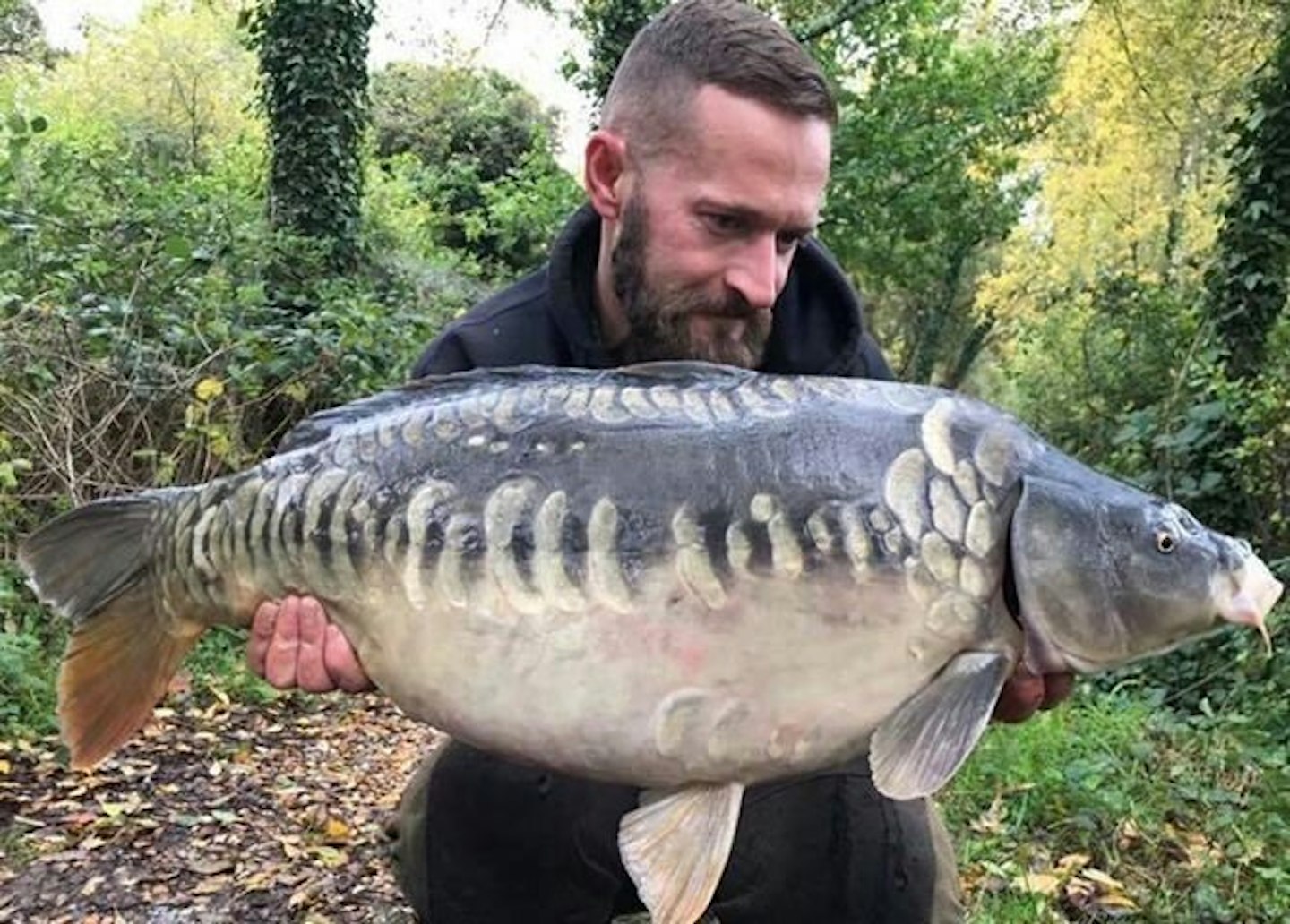 6 of 8
28lb 9oz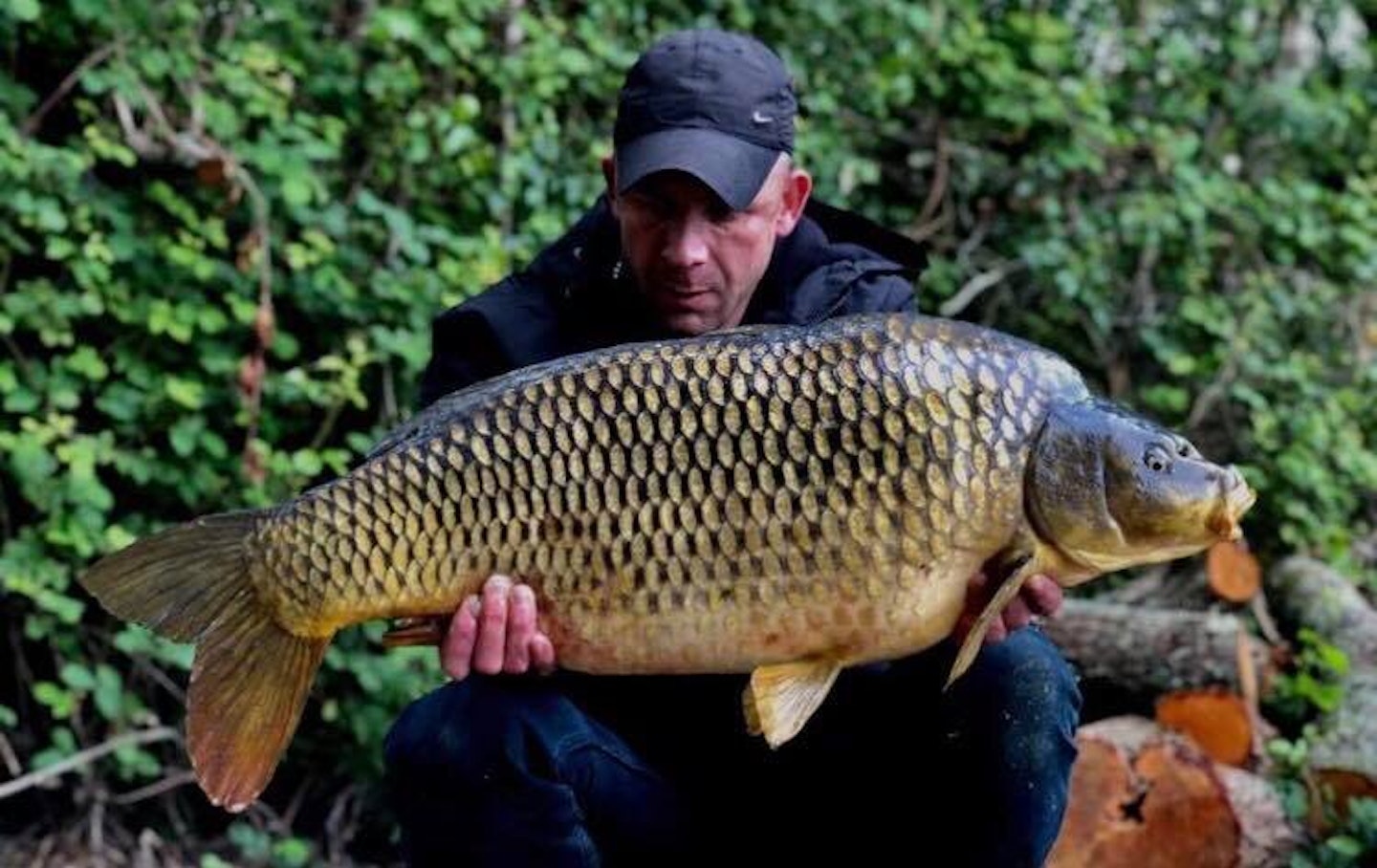 7 of 8
25lb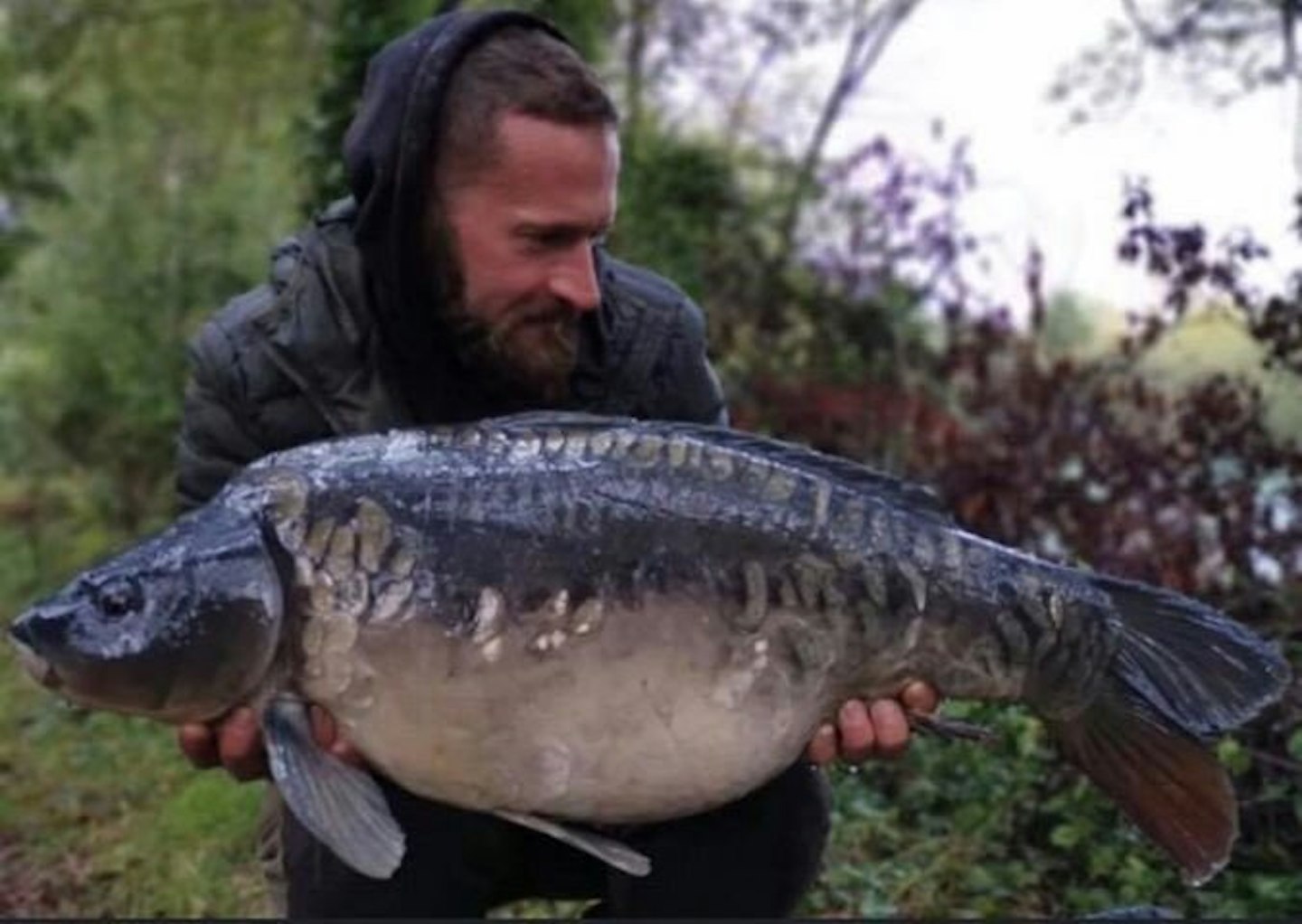 8 of 8
24lb 10oz
Prices and facilities
£25 for 24 hours
Minimum 48-hour stay at weekends
Buy six nights, get a seventh free
Non-fishing spouse £5 for 24 hours
Toilets and showers on site
240v electric in every swim (£5 extra from March 2020)
Bait and essentials like gas available on site from spring 2020
Rules
Pre-booking essential
Three rods only
Nets, slings and cradles provided
Barbless hooks only
No baitboats, no wading, no braided mainline
12lb minimum mainline
No nuts. All particles to be properly prepared
No sacks or retention slings
Full rules on venue website