Here's our lake and swim map, plus tactics guide, for Sand Lake at Float Fish Farm near Peterborough...
Float Fish Farm, Milk And Water Drove, Farcet, Ramsey Road, Peterborough, Cambridgeshire PE7 3DZ | Web: www.floatfishfarm.co.uk | Tel: 07764 242731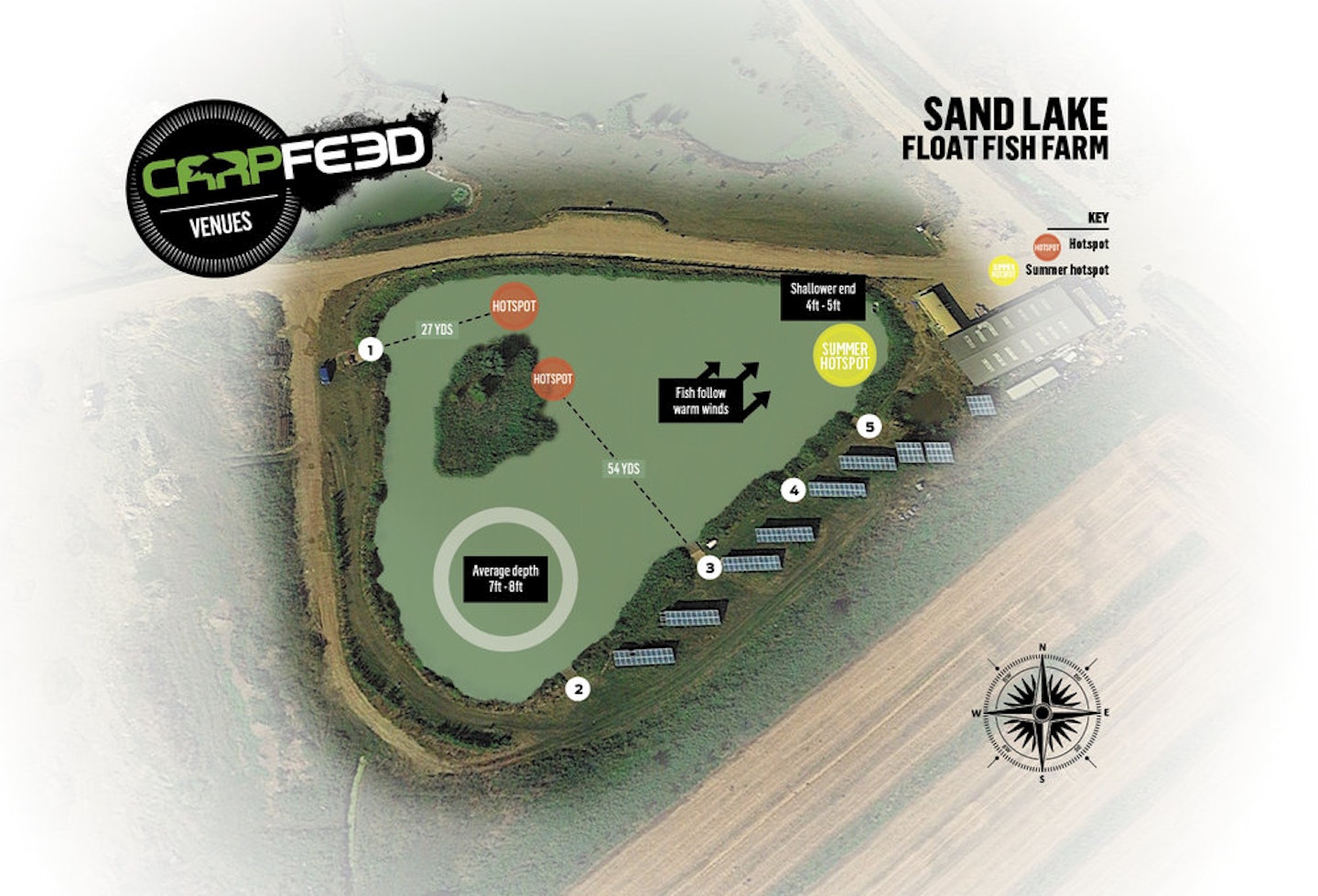 We say...
This ambitious fishery contains a 10 lakes, with more to come, offering plenty of variety.
Sand Lake is the site's established specimen water with carp from mid-doubles to low-thirties. It also contains a number of big catfish including a sixty and an upper-forty.
There are about 120 carp present.
Each of the five swims features a wooden platform so rod pods or stage stands are advised.
Venue boss Dale Hudson says...
"Swim one is very popular because the fish like to get in the little channel down straight out in front of it.
"They also like to get round the back of the island, so swim three is also very popular.
"Swim five is probably the least-fished one throughout the year but In July and August the fish do love to get down into the shallower water in front of it.
"The bottom is very silty, so many anglers like to use pop-ups or zig rigs of up to 2-3ft.
"Most of the fish come to boilies, but a lot of the bigger carp, and even the catfish, have fallen to a couple of grains of sweetcorn. Pink and white baits do well, and in the summer the spicier boilies seem to work well.
"The most successful anglers on Sand Lake adapt their approach and tweak things if they are not getting bites."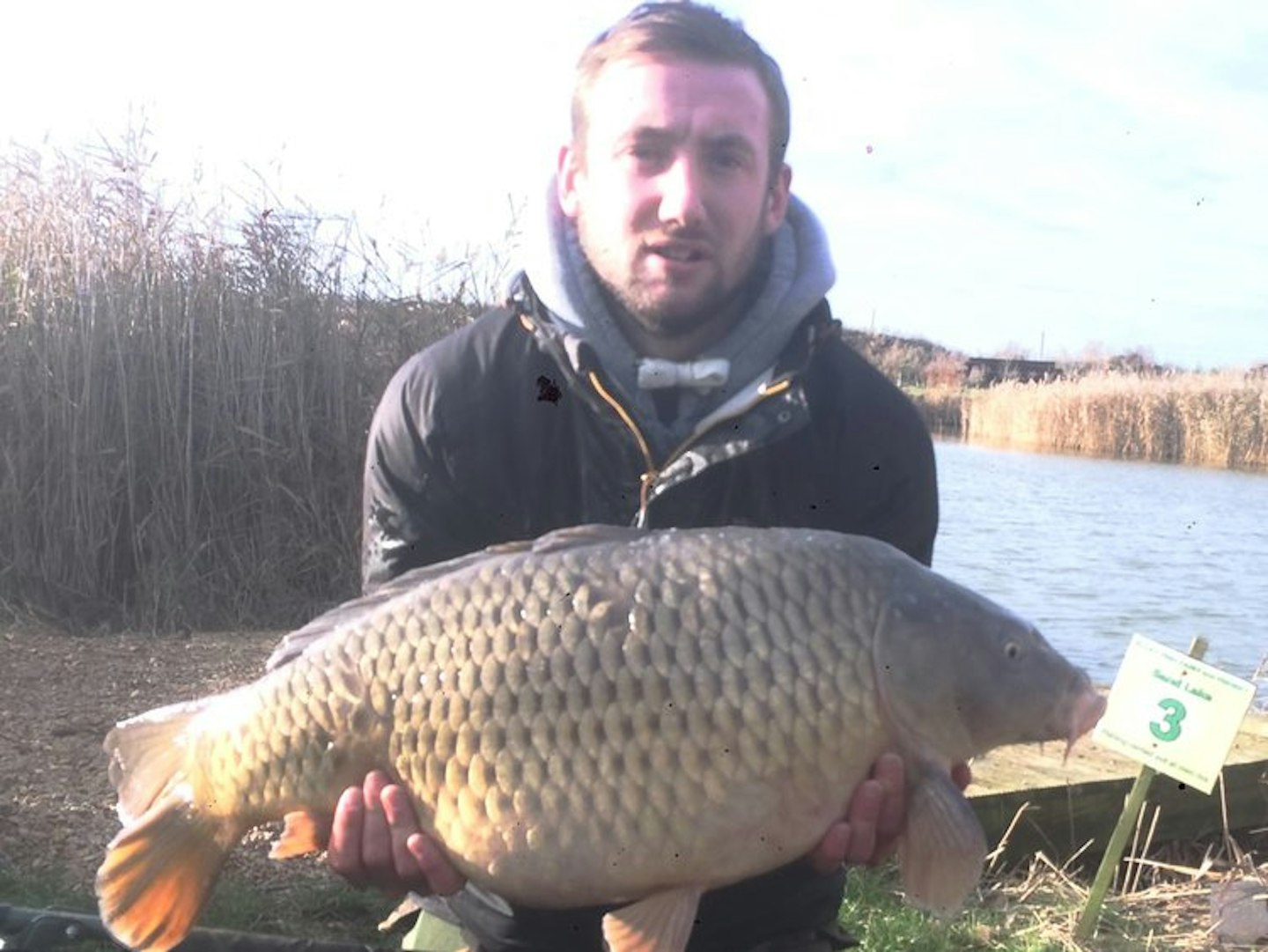 1 of 7
A 22lb 8oz Sand common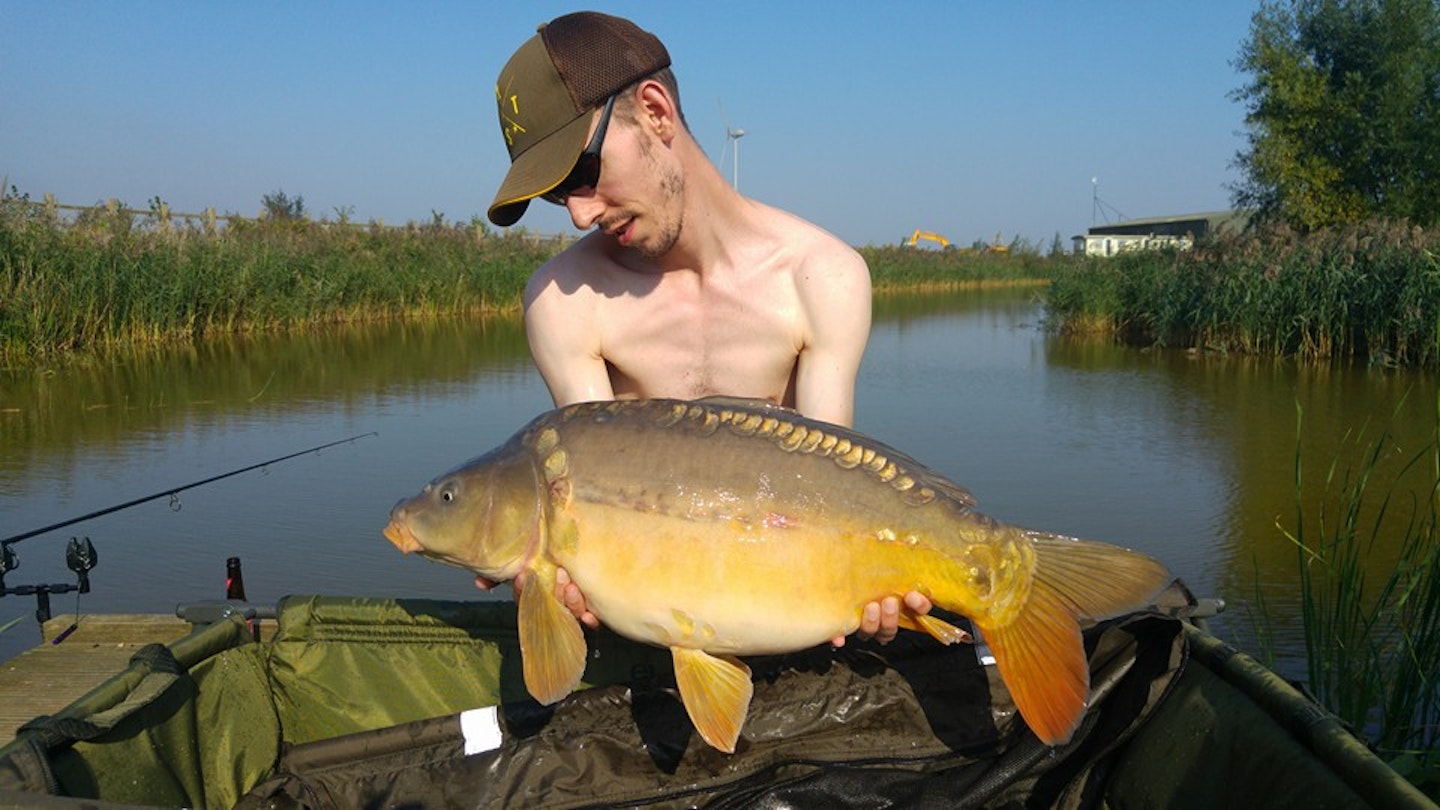 2 of 7
A mirror from swim one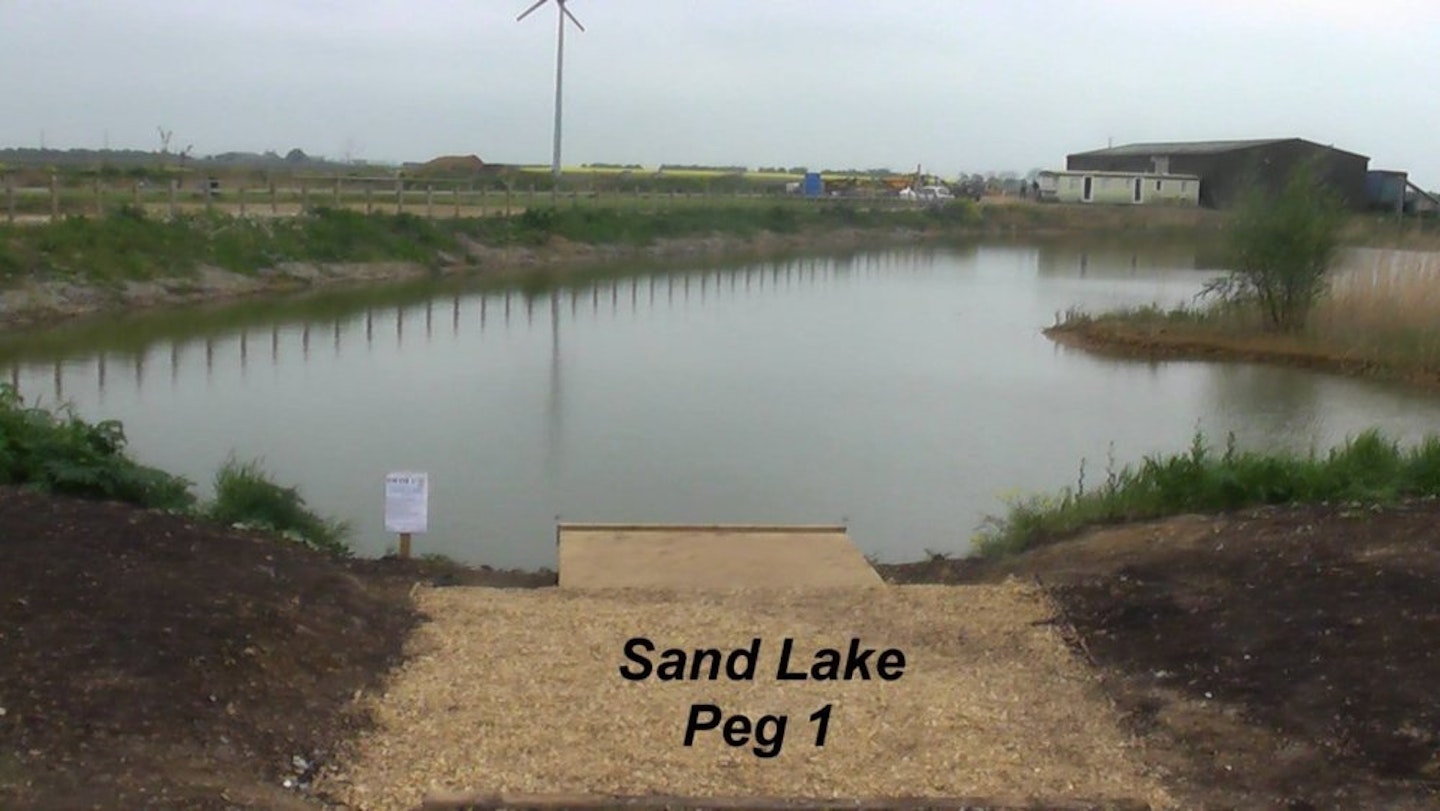 3 of 7
Sand Lake Peg 1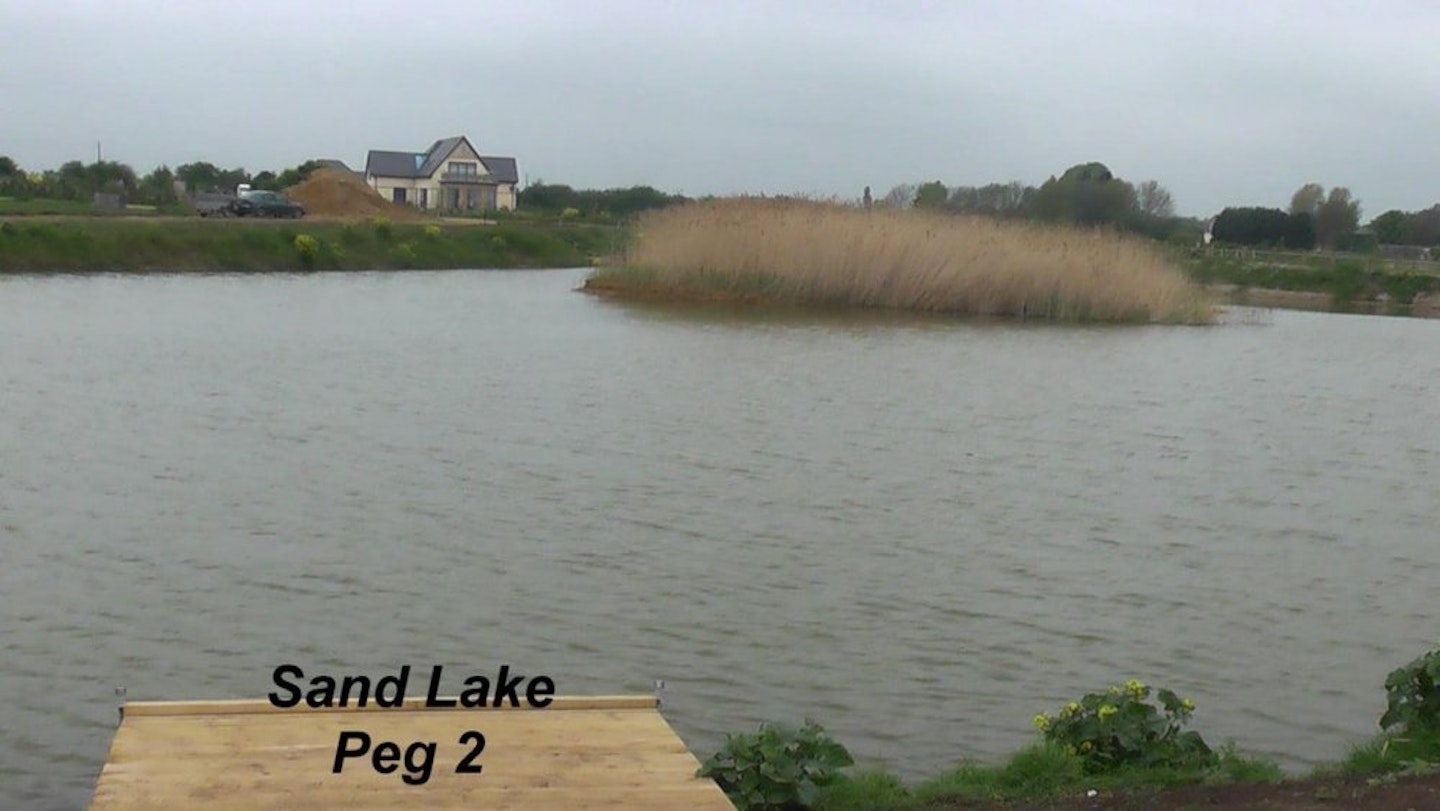 4 of 7
Sand Lake peg 2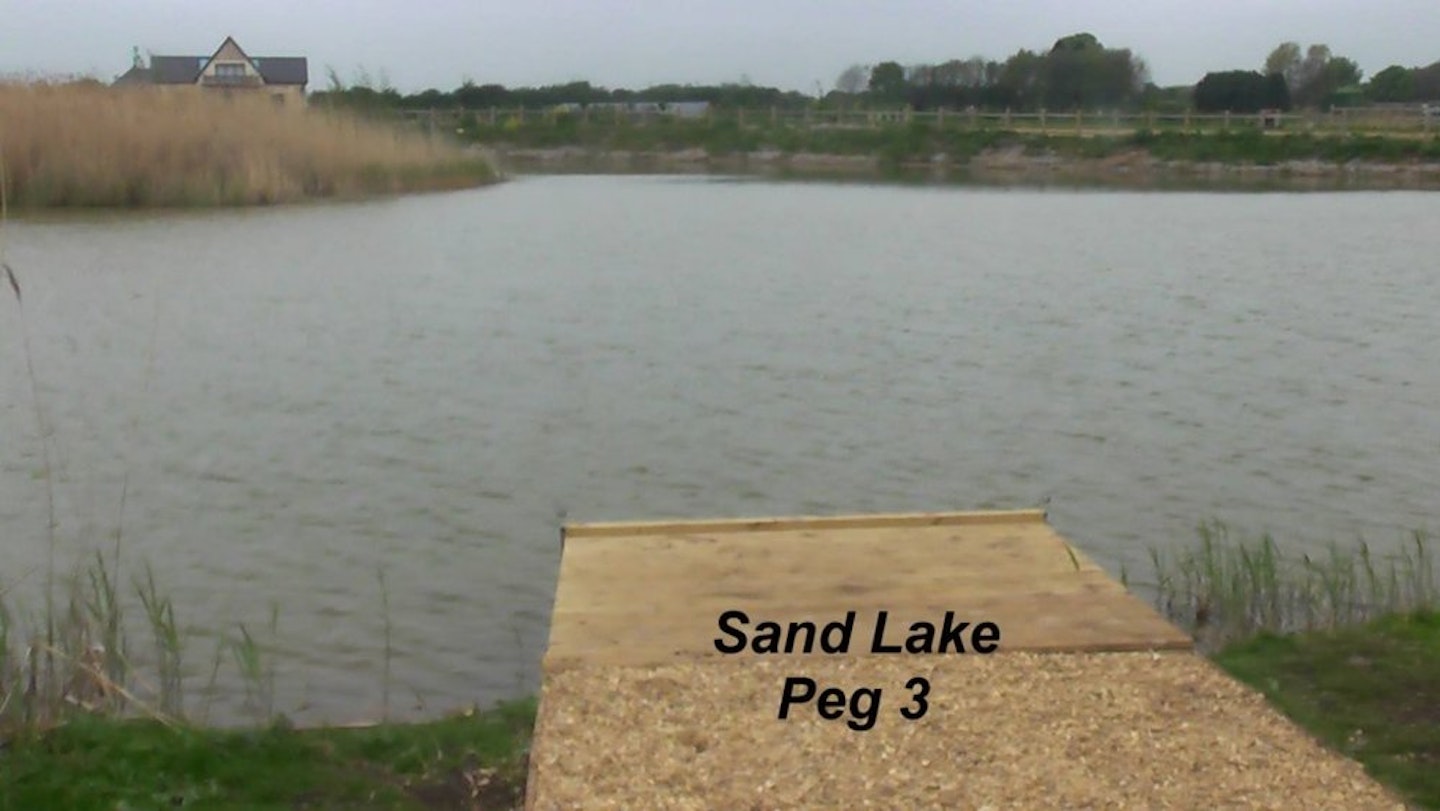 5 of 7
Sand Lake peg 3
6 of 7
Sand Lake peg 4
7 of 7
Sand Lake peg 5
PRICES AND FACILITIES
£20 for 24 hours (1pm till 1pm)
£10 for a day
All sessions must be booked in advance
RULES
Two rods only
Barbless hooks only (sizes 4-10)
No leadcore
No tiger nuts
42ins landing net minimum
No bait boats