Here's our lake and swim map, plus tactics guide, to specimen-carp venue Lapwing Lake at Float Fish Farm in Cambridgeshire...
Float Fish Farm, Milk And Water Drove, Farcet, Ramsey Road, Peterborough, Cambridgeshire PE7 3DZ | Web: www.floatfishfarm.co.uk | Tel: 07764 242731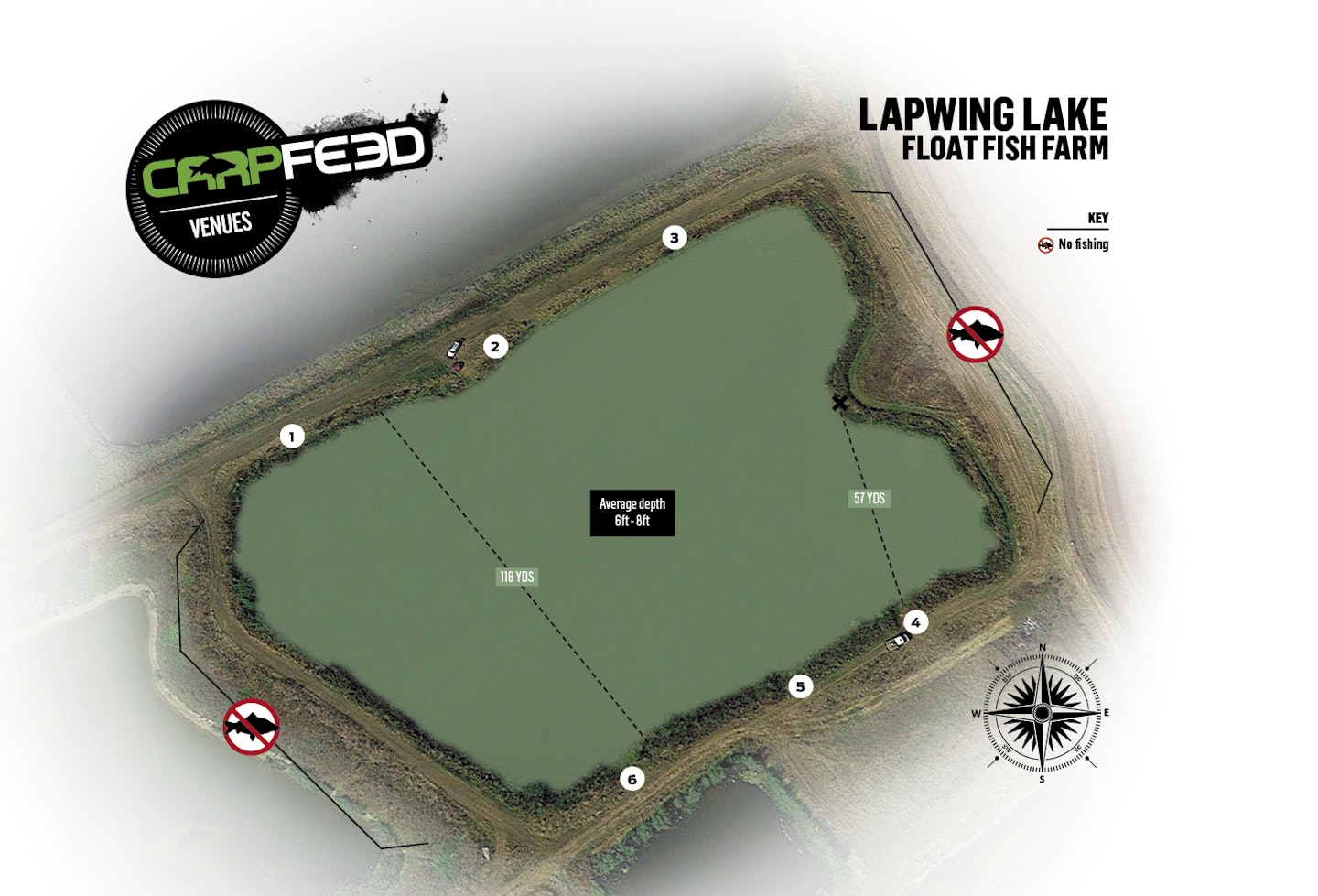 We say...
Opening over Easter 2017, the latest addition to the Float Fish Farm complex is an out-and-out specimen water.
This six-acre venue has been stocked with about 200 carp from mid-doubles to well over 30lb. Three thirties were introduced in 2016 and one of them has reached at least 38lb 8oz. Two dozen more carp from 20lb to 29lb were stocked in early 2017.
Venue boss Dale Hudson says...
"We've been feeding the fish every two or three days. It's pretty much 6ft to 8ft deep all over although the bottom, which is mainly clay, undulates a bit and there are a few weedy areas.
"I'm sure the first few weeks and months after it opens are going to be very productive and then the fish will settle into a routine."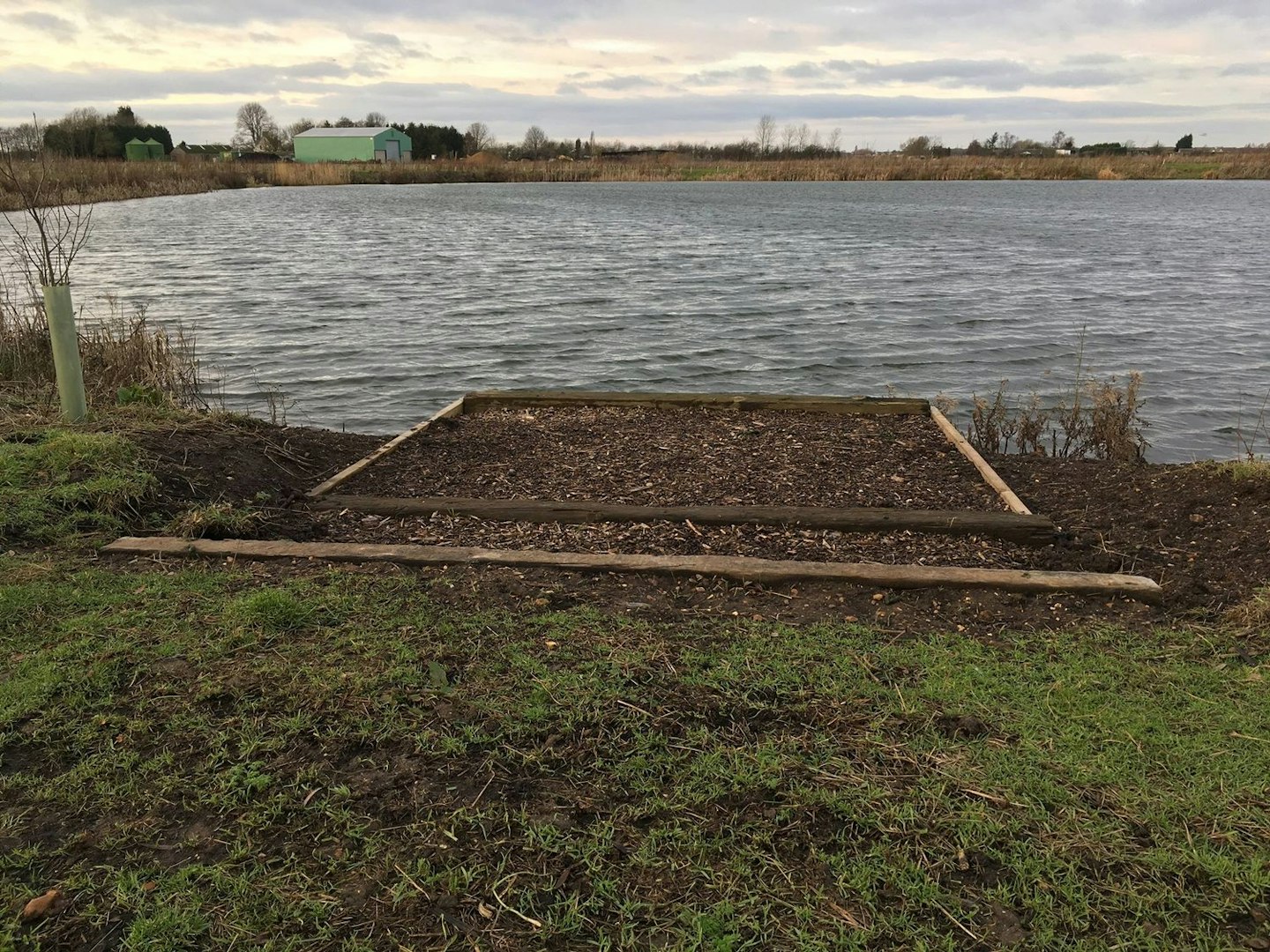 1 of 2
New swims all round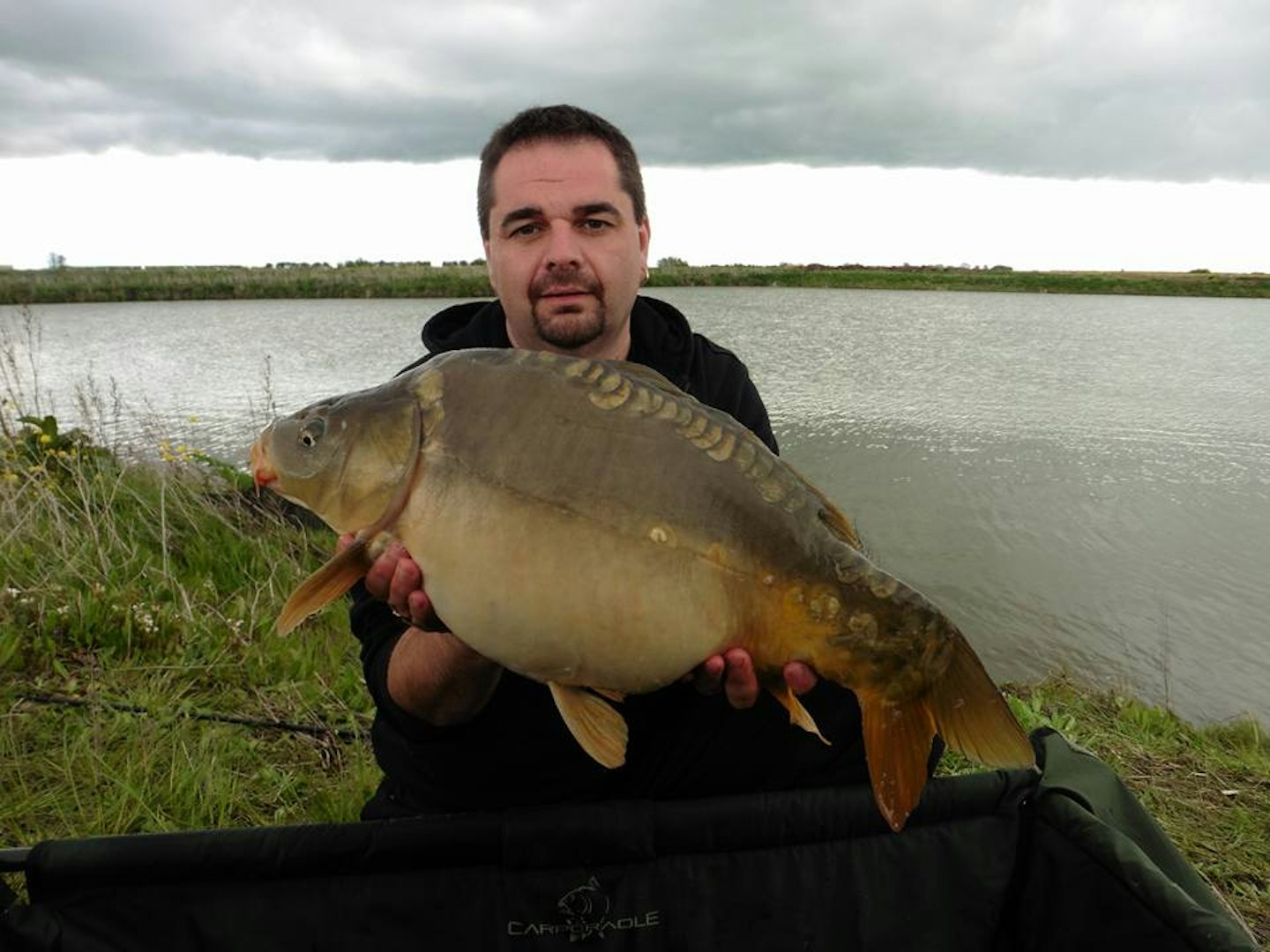 2 of 2
Part of the young stock
PRICES AND FACILITIES
£25 for 24 hours (1pm-1pm)
All sessions must be booked in advance online
RULES
Micro-barbed hooks
No floating baits
No leadcore (tubing and Safe Zone leaders ok)
No tiger nuts
No bait boats