£20 for 24 hours (two rods)
£10 a day
£140 for exclusive use
Toilet on site
Landing nets, unhooking cradles and weigh slings provided
Here's our lake and swim map, plus carp tactics guide, for the Back Lake at East Delph Lakes in Cambridgeshire...
East Delph Lakes, East Delph, Whittlesey, Cambridgeshire, PE7 1RH | Tel: 07473 154208 | Web: www.eastdelphlakes.com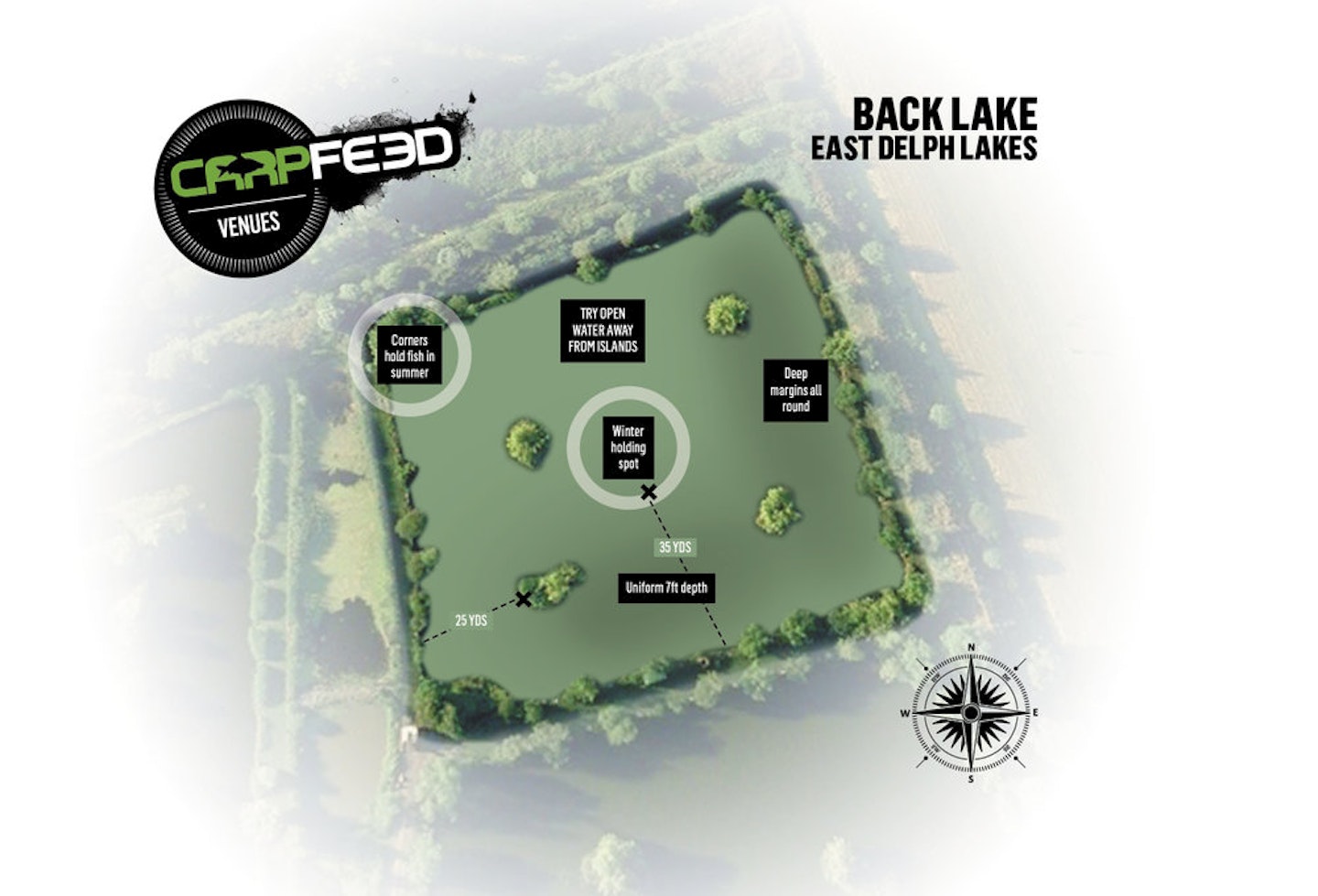 We say...
This venue just keeps on getting better since former school teacher James Mackay took over in 2014. The former match water (one of three on site) has been restocked and re-invigorated and now produces twenties every week.
James has created an atmosphere he describes as a 'carpy country retreat' with security and privacy high on the agenda.
Most of the fish are doubles, including a good head of kois, and multiple catches are a distinct possibility all year round.
The margins are deep and the fish will come in close during the warmer months. Depth is a uniform 7ft and there's no weed to contend with.
There are about 40 confirmed twenties among a stock of around 175 to 200 fish, and the lake record stands at over 28lb. A thirty is surely on the cards in 2017.
A boilie approach seems to work best, though zigs and single hookbaits are also productive.
Venue boss James Mackay says...
"This water has changed a great deal since I took it over. I'm gobsmacked by the growth of the fish, which were the original match-lake stock.
"There are 39 fish over 20lb that I have personally confirmed and plenty of back-up fish around the 18lb/19lb mark.
"It's a phenomenal winter water. Its winter form never ceases to amaze me, with fish coming out even from under the ice.
"The fishing has gone from 'easy' to 'easy/moderate'. It's not a water where you can turn up for a day session and be guaranteed to catch and it can be tricky if you're in the wrong spot or your rigs are off, but the rewards are there.
"The fish like fresh, good-quality boilies. It's definitely not a particle or maggot water. They like a good scattering of boilies.
"The fish do rise up in the water when there's high air pressure, so zigs are worth doing if you do them properly.
"The fish have learnt to deal with rigs, so you won't always get a screaming take. Subtle rigs are best and the fish have become very line aware. If there's a group of four anglers fish on one bank, the fish will move to the other side.
"Look for less obvious spots. The carp are very aware of being fished for around the islands, so it's worth trying the open water between the margins and the islands."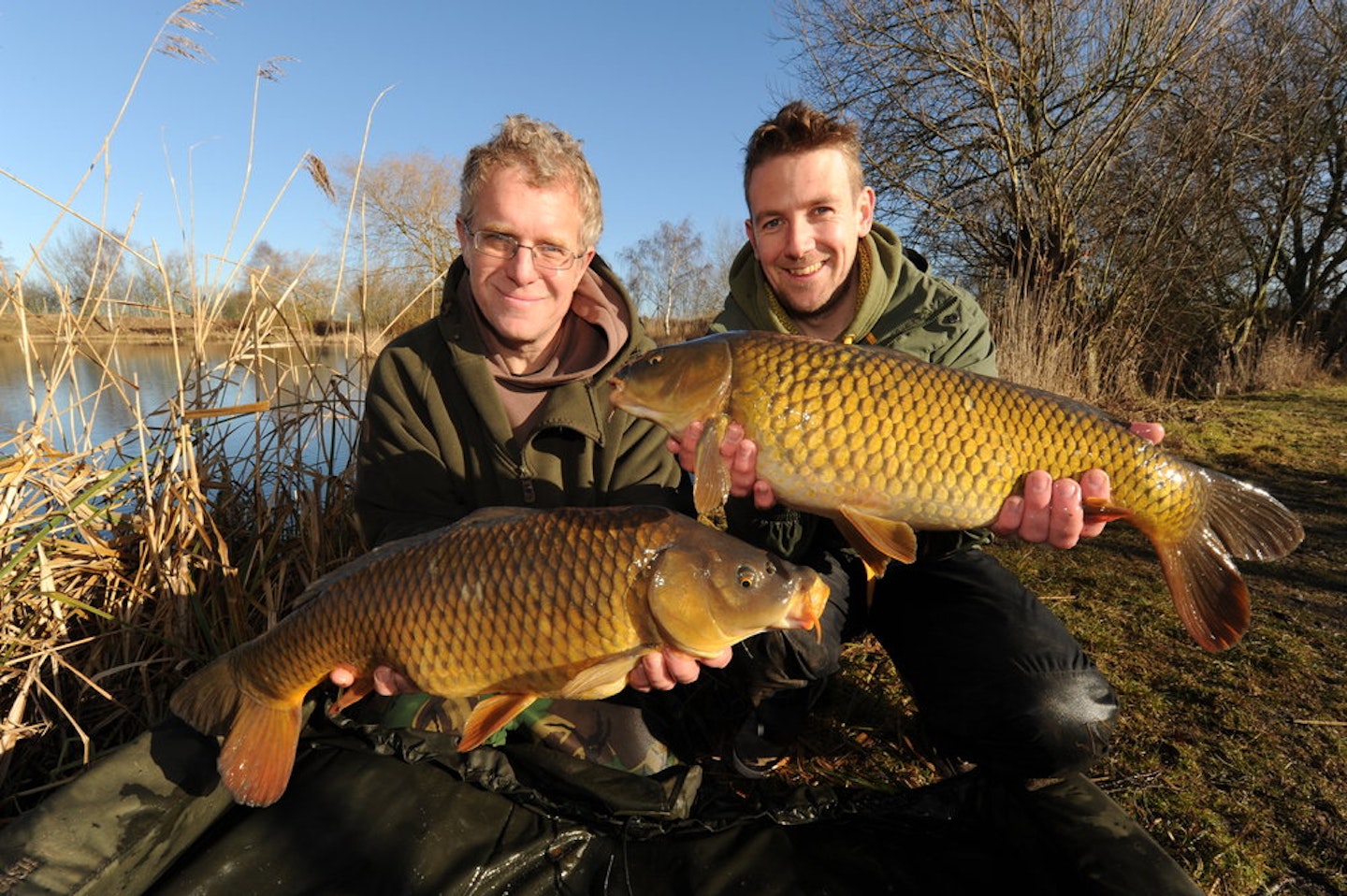 1 of 3
A typical Back Lake brace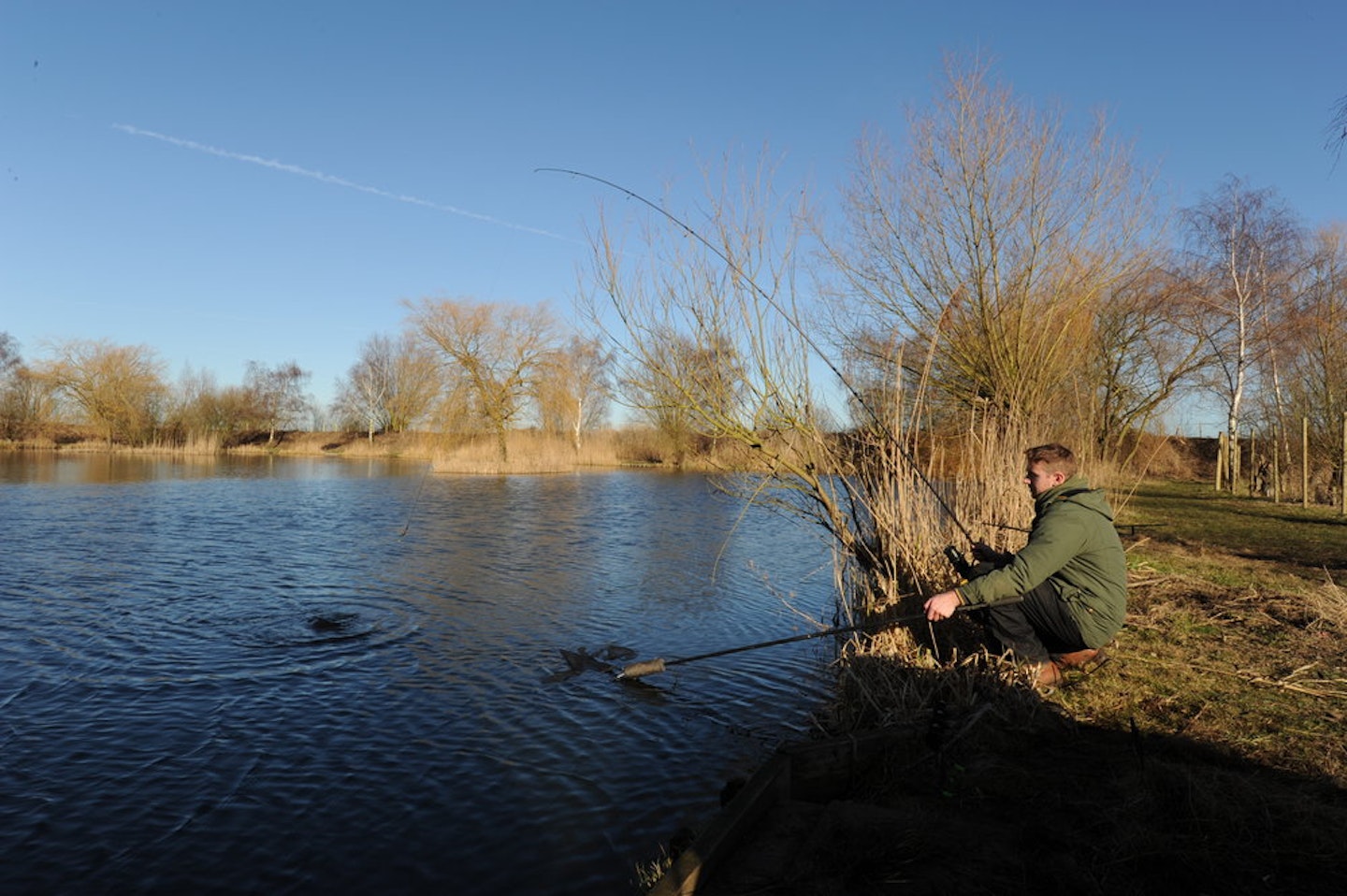 2 of 3
Winter action at East Delph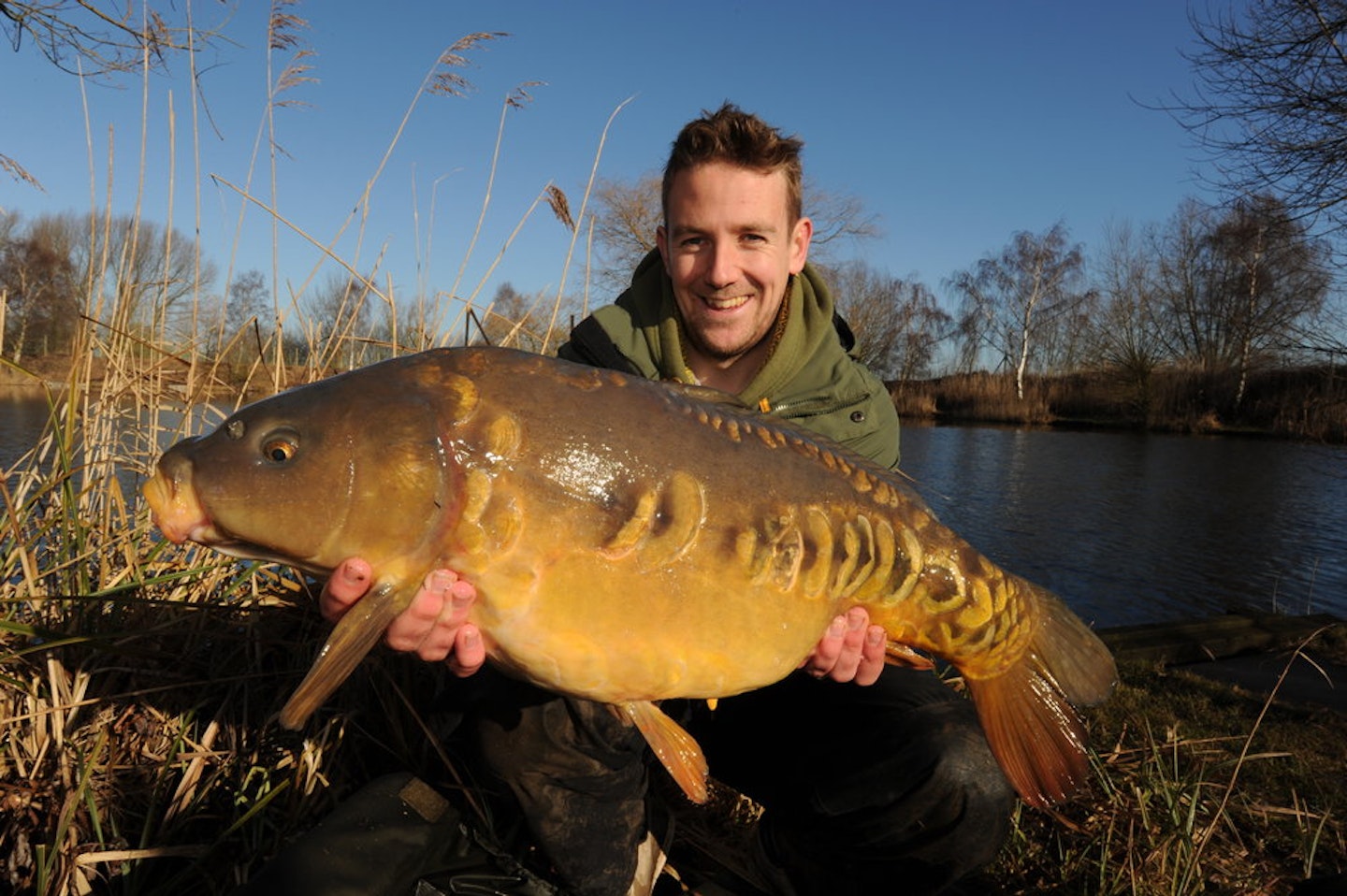 3 of 3
The original continue to pile on weight
PRICES AND FACILITIES
£20 for 24 hours (two rods)
£10 a day
£140 for exclusive use
Toilet on site
Landing nets, unhooking cradles and weigh slings provided
RULES
All sessions must be booked in advance
No fixed leads (max size 4oz)
Microbarbed hooks only (sizes 4-10)
No longshank curve hooks
Tubing only (no leadcore/leaders)
No artificial baits and zig must be over 3ft