Here's our lake and swim map, plus carp tactics guide, for Durleigh Reservoir in Somerset...
Durleigh Reservoir, Bridgwater, Somerset, TA5 2AW | Web: www.wessexwater.co.uk | Tel: 01278 424786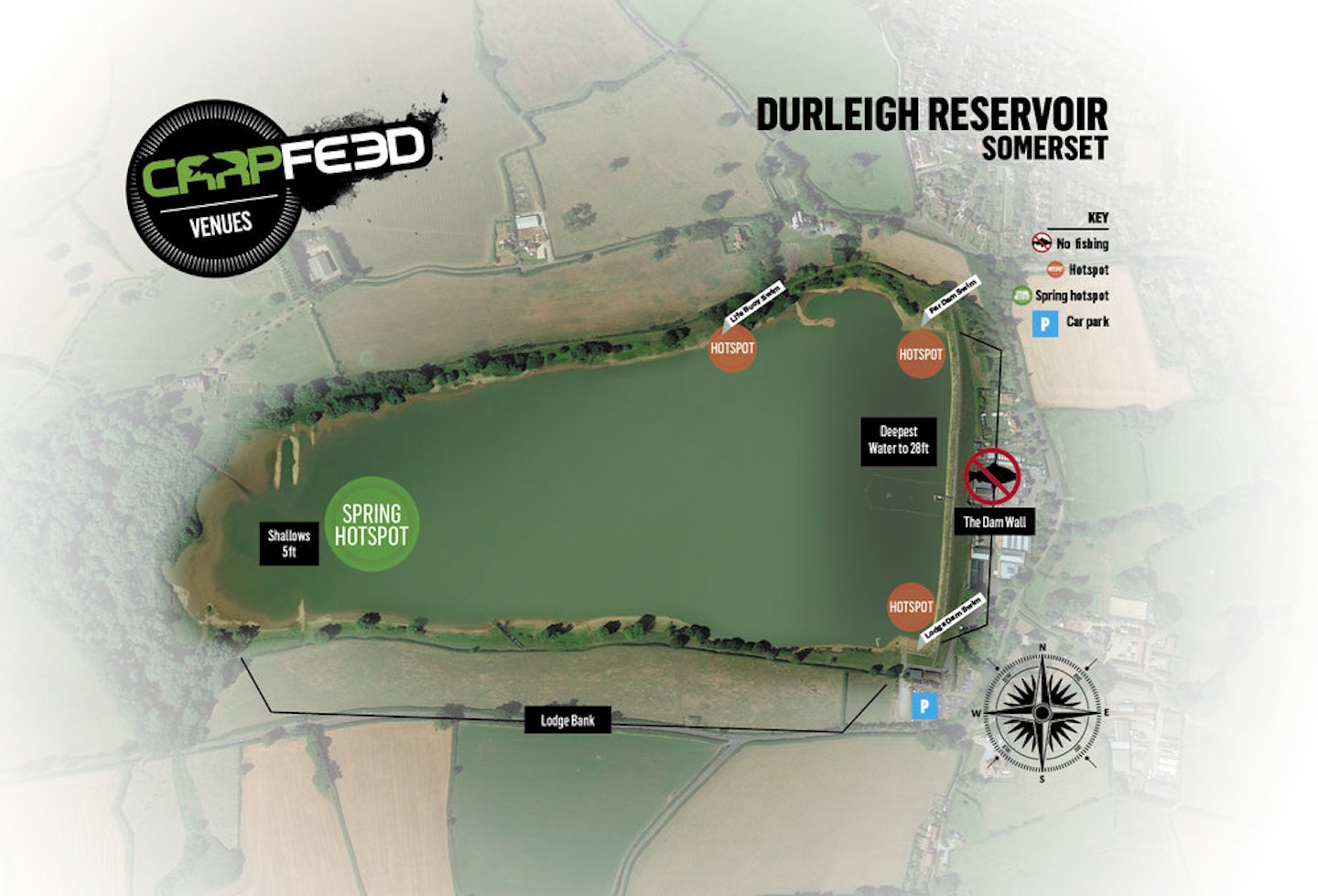 We say...
This vast Wessex Water reservoir spans 80 acres and is a fishing haven. It is well stocked with over 1,500 carp and most of them are doubles averaging about 16lb.
There are also a good head of twenties and at least four known 30-pounders, topped by a 33lb 8oz mirror.
This affordable days-only venue is a great place to get some rod-bending action.
It's worth taking waders to deal with the fluctuating levels and gently sloping margins in some swims, and check no matches are booked before you visit.
Venue ranger Paul Martin says...
"Durleigh carp love bollies and will respond very well to accurate baiting, with many fish coming out at long range.
"In the spring, the best of the fishing is found at the far end in the shallows but as the year progresses the fish are attracted to the deeper water.
"The Life Buoy swim on the far side of the lake, just past the oak trees, is a favoured spot and known locally as 'the Banker'.
"In the winter months the best tactic is to fire out singles at long range because the fish hold up out toward the middle of the lake. However, in the warmer months fish are often caught at close range especially off the dam wall.
"Because the lake is silty, it is a good idea to use a snowman or zig rig."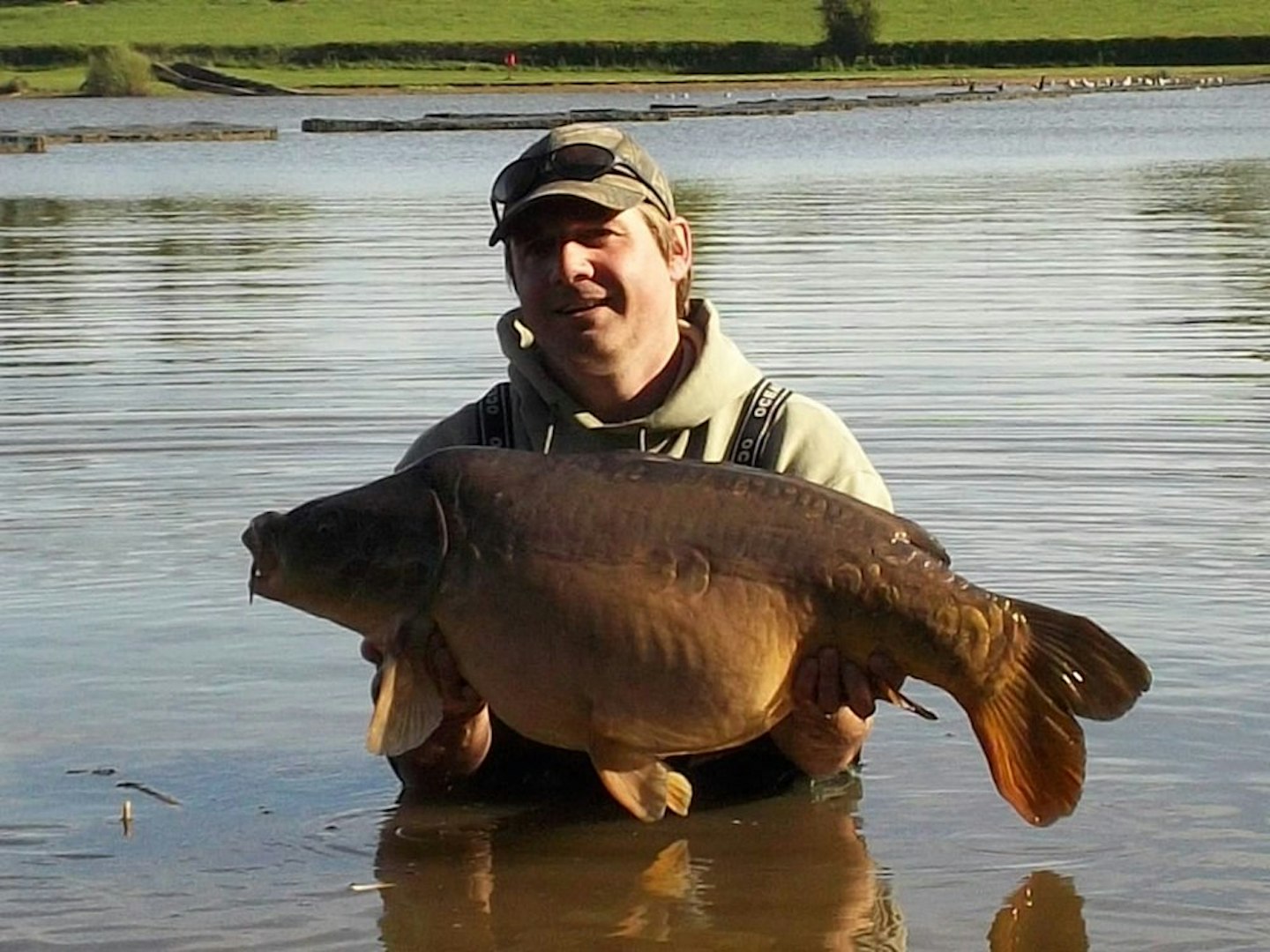 1 of 2
33lb+8oz+mirror+020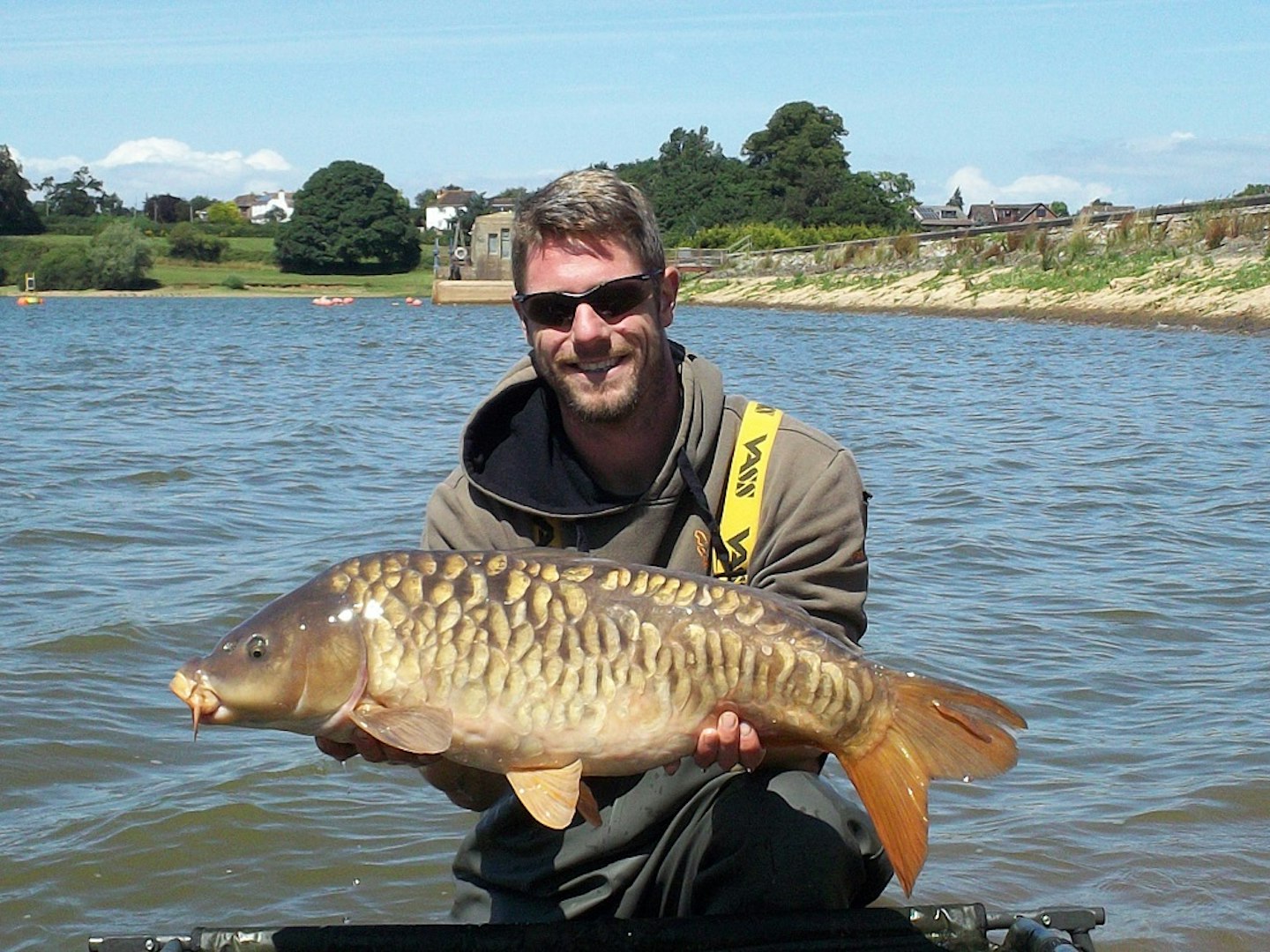 2 of 2
craig+snell+21lb+mirror+002
PRICES AND FACILITIES
£7.50 for one rod or £9.50 for two or three rods per day
Concessions for disabled/over 60s/under 18s (£5.50 and £7.50)
Tickets must be purchased before fishing
Anglers must wait until the ranger arrives before accessing the site
RULES
Days only. Gate times displayed on site.
Barbless or microbarbed hooks only
All cars must be left in the car park
No pre-baiting
Baitboats can only be used between October and May and must not go beyond halfway across the lake
All nets and slings to be dipped on arrival