Here's our lake and swim map, plus tactics guide, to Essex carp-fishing venue Crowsheath Fishery...
Crowsheath Fishery, Crowsheath Farm, Hawkswood Road, Downham, Billericay, Essex, CM11 1JT | Web: www.crowsheathfishery.com | Tel: 07402 298218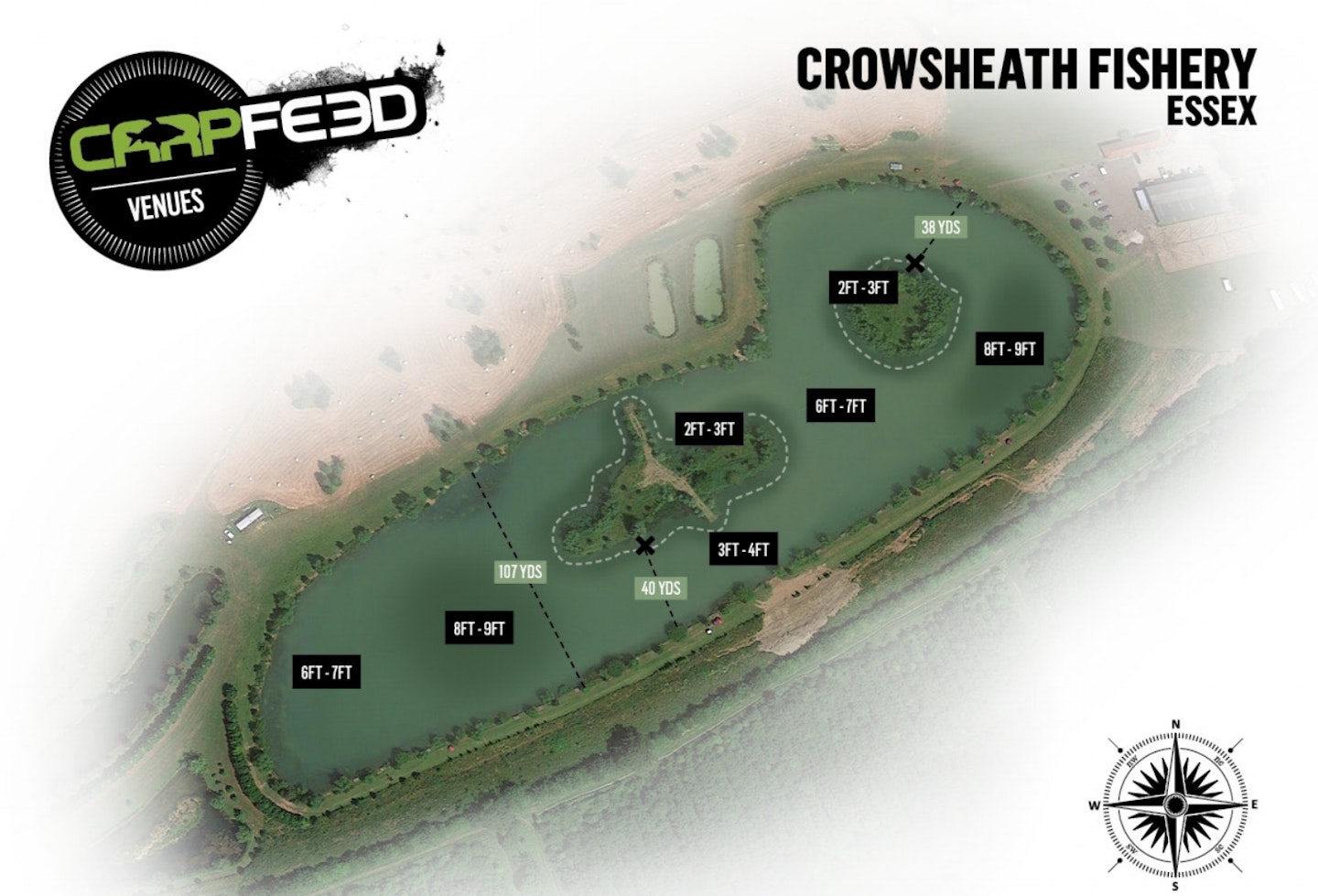 We say...
A picturesque venue in the Essex countryside, the three-lake Crowsheath complex has an airy feel with large grass banks and well-kept swims.
Backing on to the vast Hanningfield Reservoir and nature reserve, there's also an abundance of wildlife, including many species of birds, here.
The Main Lake contains about 350 carp averaging 18lb and at the right time of year there are around 120 twenties present. There are also seven known thirties and rumours of a forty that hasn't been caught for at least four years.
Venue boss Nick Kearsey lives on site and is happy to dispense advice to anglers. There's a friendly feel to Crowsheath and you might even bump into former Towie star and lake regular Ricky Rayment.
Venue boss Nick Kearsey says...
"Bait approach probably depends on the day you come down. If you're coming down in the week it can be good to put a bit of bait out, but at weekends a really visual single hookbait can work because everyone else is putting bait in.
"I'd definitely say you should tip any hookbait with a bit of corn and fish the close margins. About 60 to 70 per cent of the fish come from under the rod tips.
"The fish start showing themselves in the spring and are easiest to spot in the evening.
"It fishes just as well in the winter as it does in the summer as you don't have added angler pressure in the colder months. In winter it's pretty much the same tactics, but the water does get very, very clear and the fish prefer the deeper areas.
"The hot pegs are along the south bank, which sees most of the sun through the day. The fish love to get in the reeds along that bank. It's also very popular by the car park, but that's maybe because they're the closest!
"Zigs are allowed as long as they're not touching the surface, but we don't see too many people using them effectively."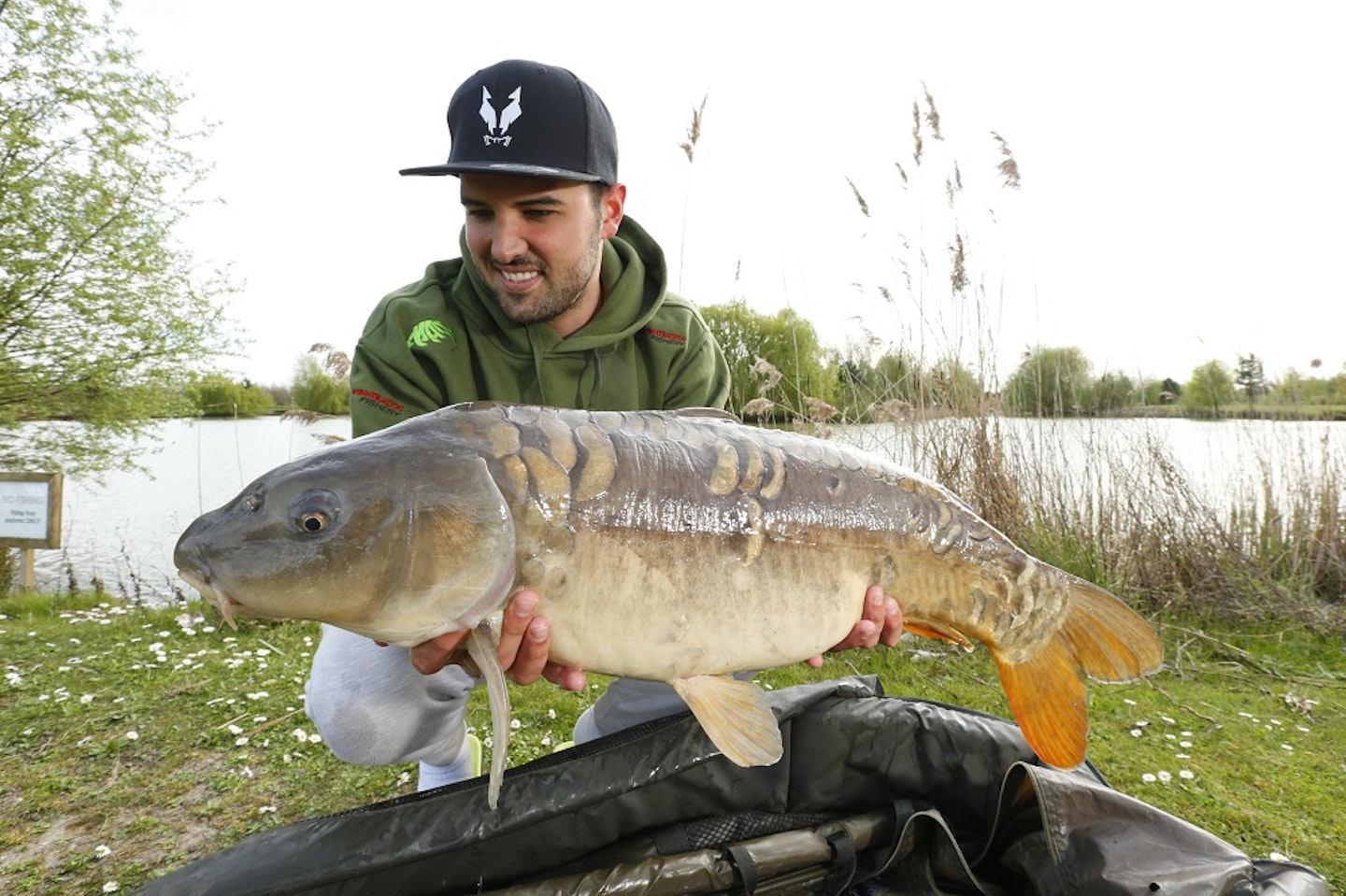 1 of 5
TV star Ricky Rayment with a Crowsheath upper double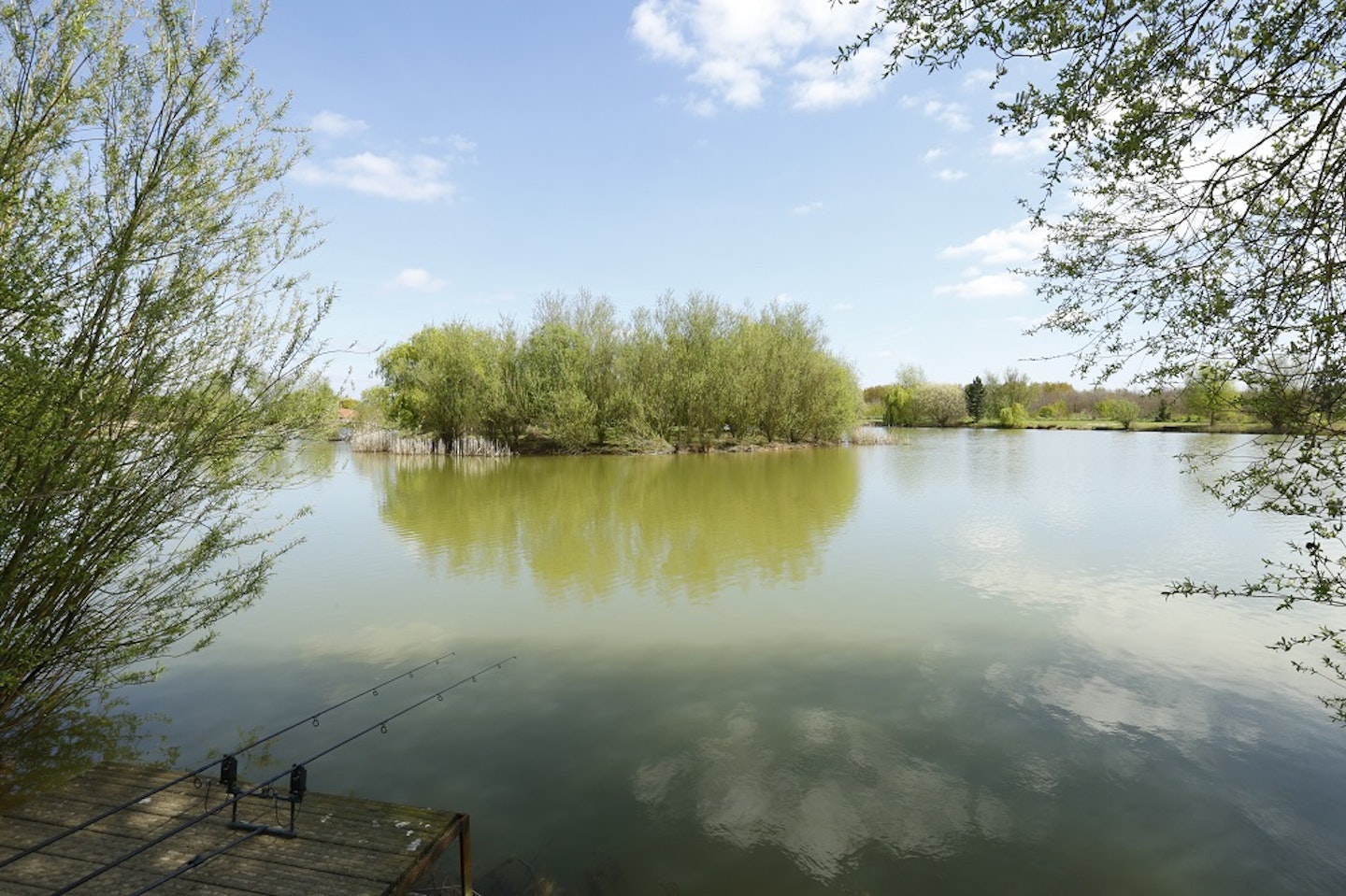 2 of 5
F3A8776
3 of 5
F3A8797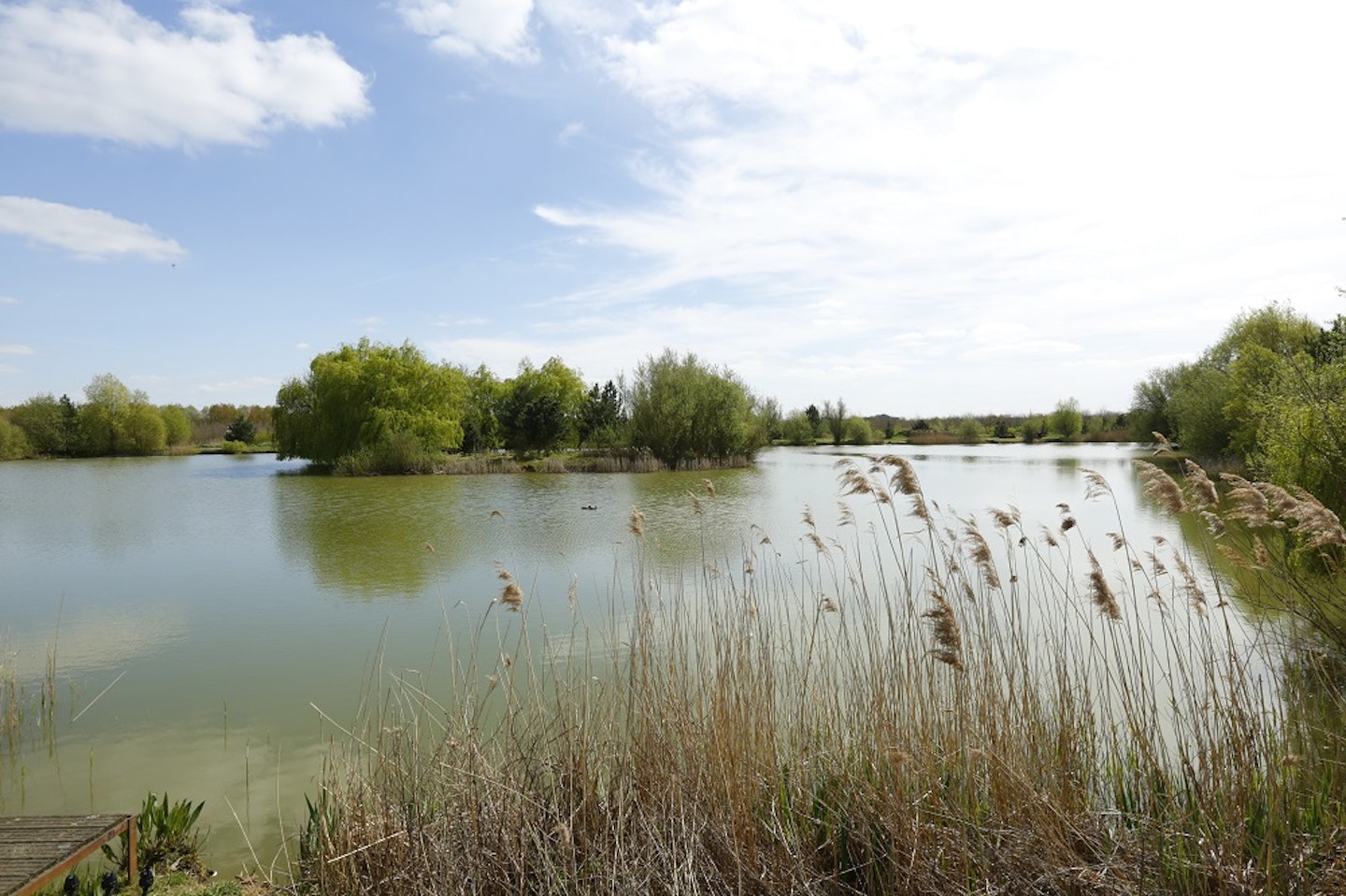 4 of 5
F3A8814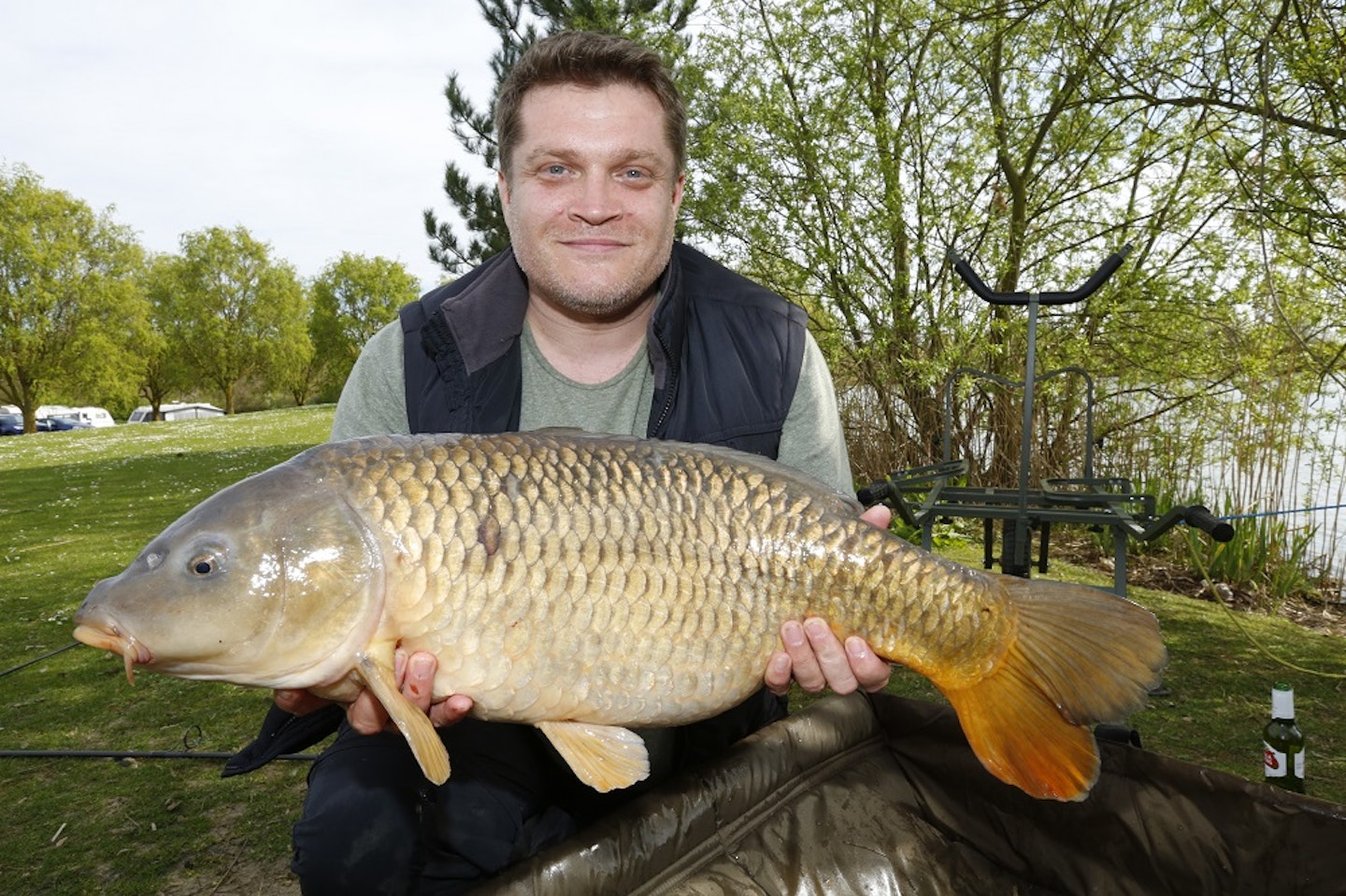 5 of 5
Danny Blackwell with a mid-double
PRICES AND FACILITIES
£10 for 12 hours (£15 for three rods)
£20 for 24 hours (£30 for three rods)
£50 for 72 hours (£75 for three rods)
£60 for 96 hours (£90 for three rods)
£200 a year for midweek membership
RULES
Barbless and micro-barbed hooks only
No surface fishing
No tiger nuts, peanuts or maples
Bait boats must be used sensibly