Pepper Lake, Cottington Lakes, Sandwich Road, Sholden, Deal, Kent, CT14 0AR | Web: www.cottingtonlakes.co.uk | Tel: 01304 380691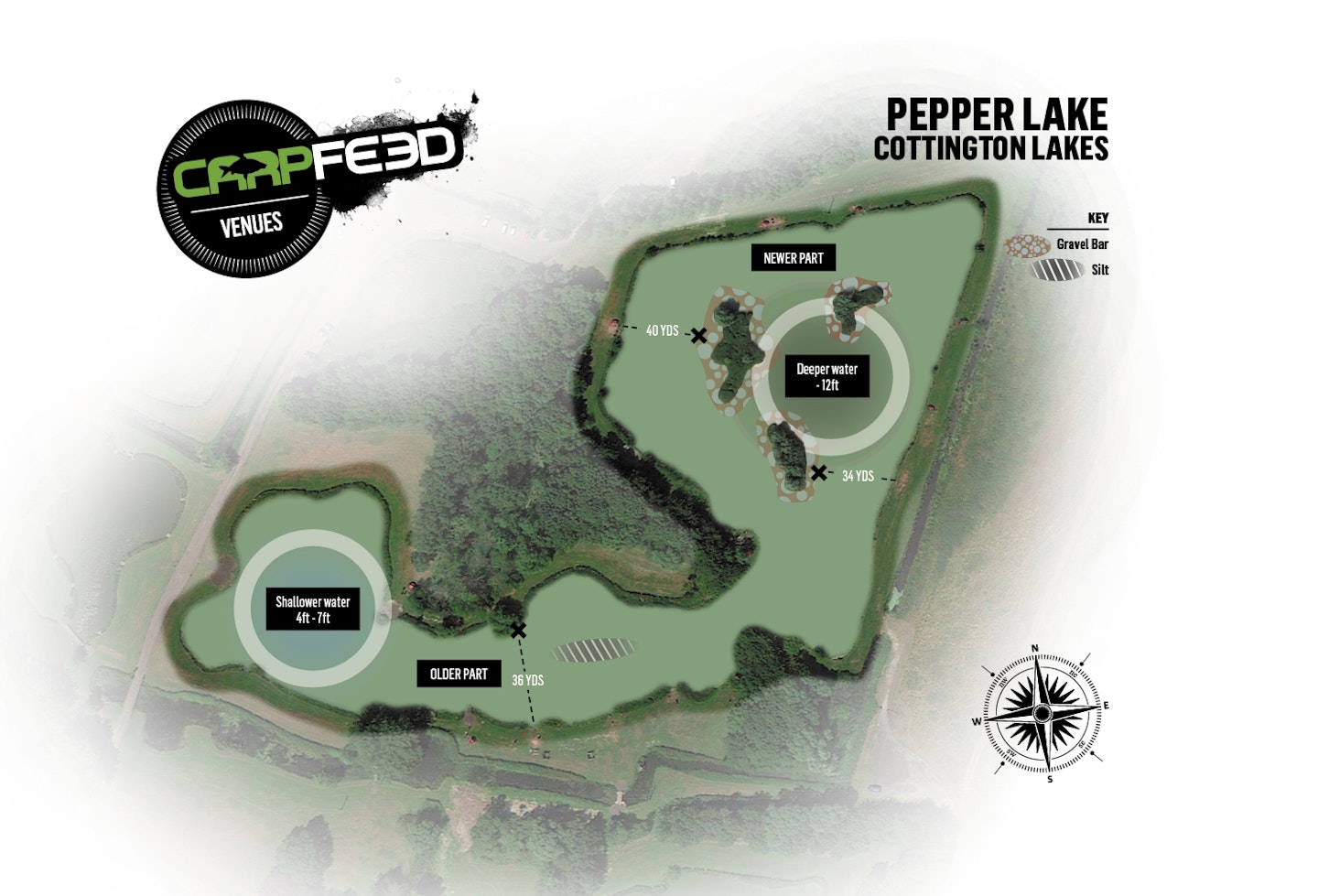 We say...
Situated very close to the Kent coast, this eight-lake complex offers something for everyone, including a couple of good specimen waters.
Pepper opened to anglers in 2003 and contains about 200 carp to go at, including around 35 thirties and five forties.
The lake covers approximately seven acres and is roughly horseshoe shaped with plenty of features including three islands. A maximum of 16 anglers are allowed to fish at any one time, meaning there's plenty of room for everyone.
There is a central channel running down the length of the lake, which deepens off towards its eastern end.
On-site tackle shop boss Paul Russell says...
"Pepper is basically two lakes in one, the old part and the new part, with totally different depths and features.
"The new part has been open for about eight or nine years, while the old part has been around for 25 years.
"The older part has depths of about 4ft to 7ft, while the new bit goes down to 12ft.
"In the summer you will find the fish all around the lake, but in the colder months they do tend to follow the wind. If it's a cold wind you want to be out of the way of it.
"The water sees a lot of Mainline Cell boilies and these do seem to catch a lot of the fish. It is predominantly a boilie water, but you can catch them off the surface if the waterfowl allow!
"The lakebed is mainly blue clay with a few artifical gravel parts around the islands that we have put in. There is a bit of silt in the older part of the lake, but that has yet to develop in the other half."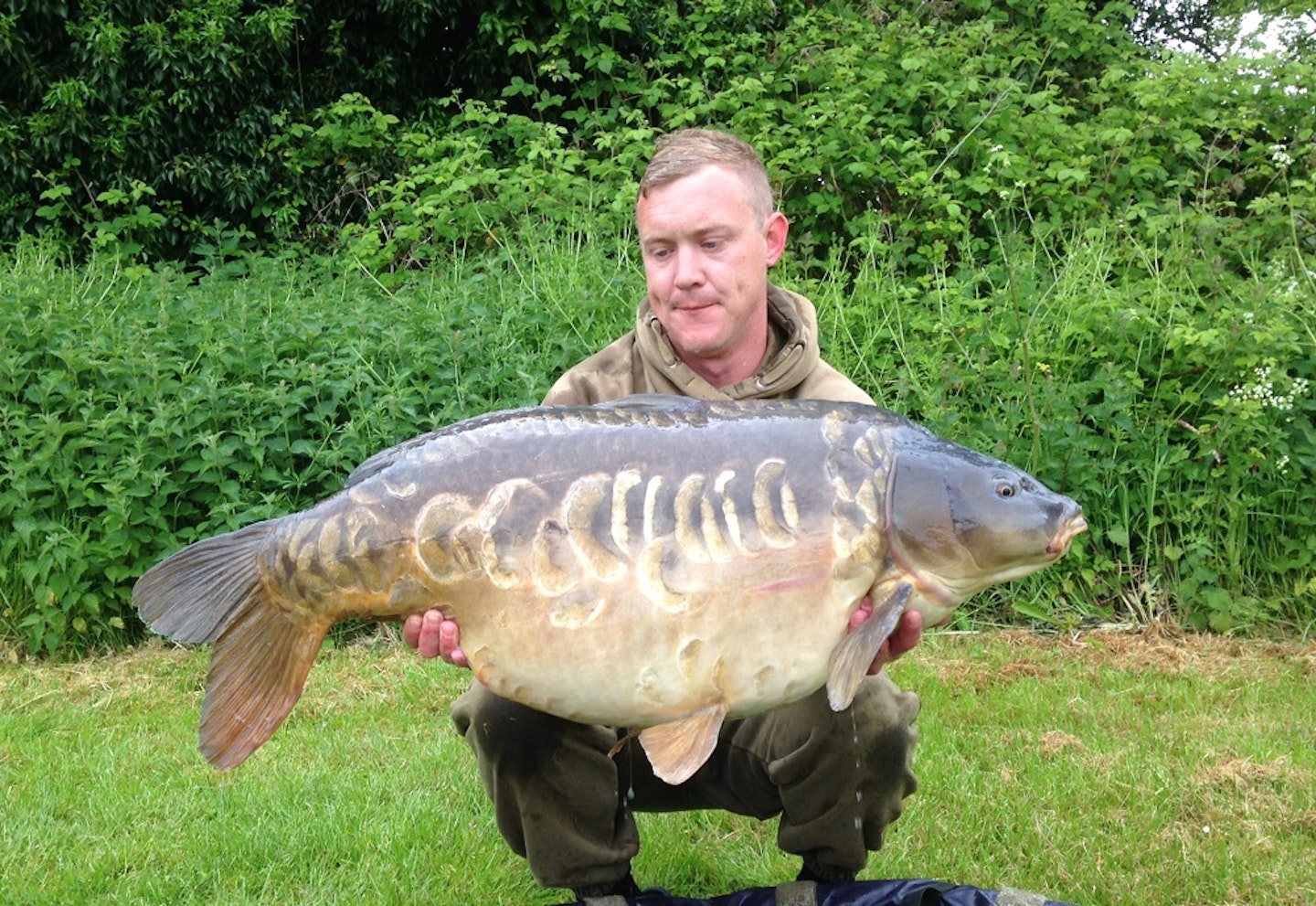 1 of 3
Cottington's first 50-pounder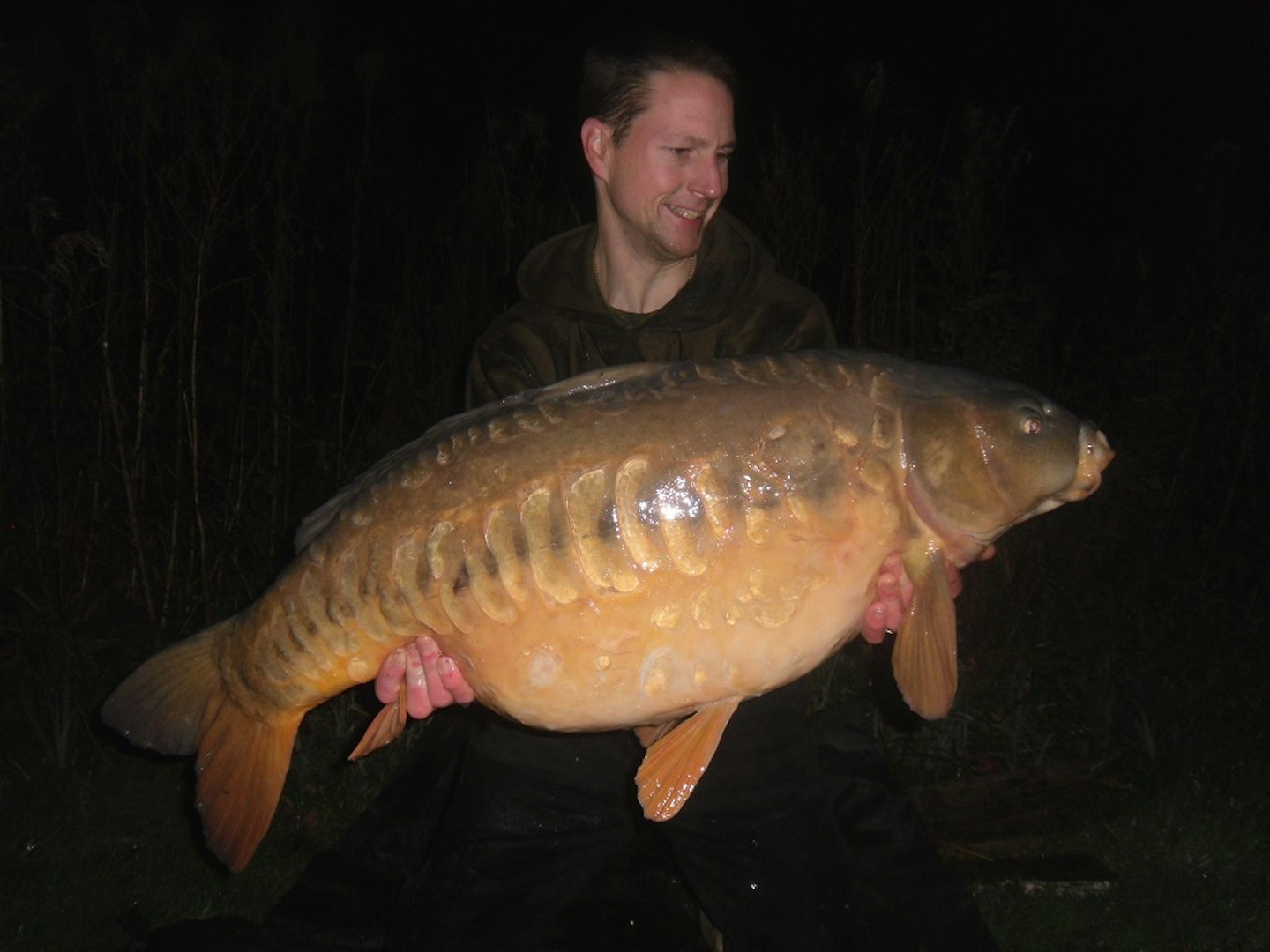 2 of 3
A 40lb Pepper mirror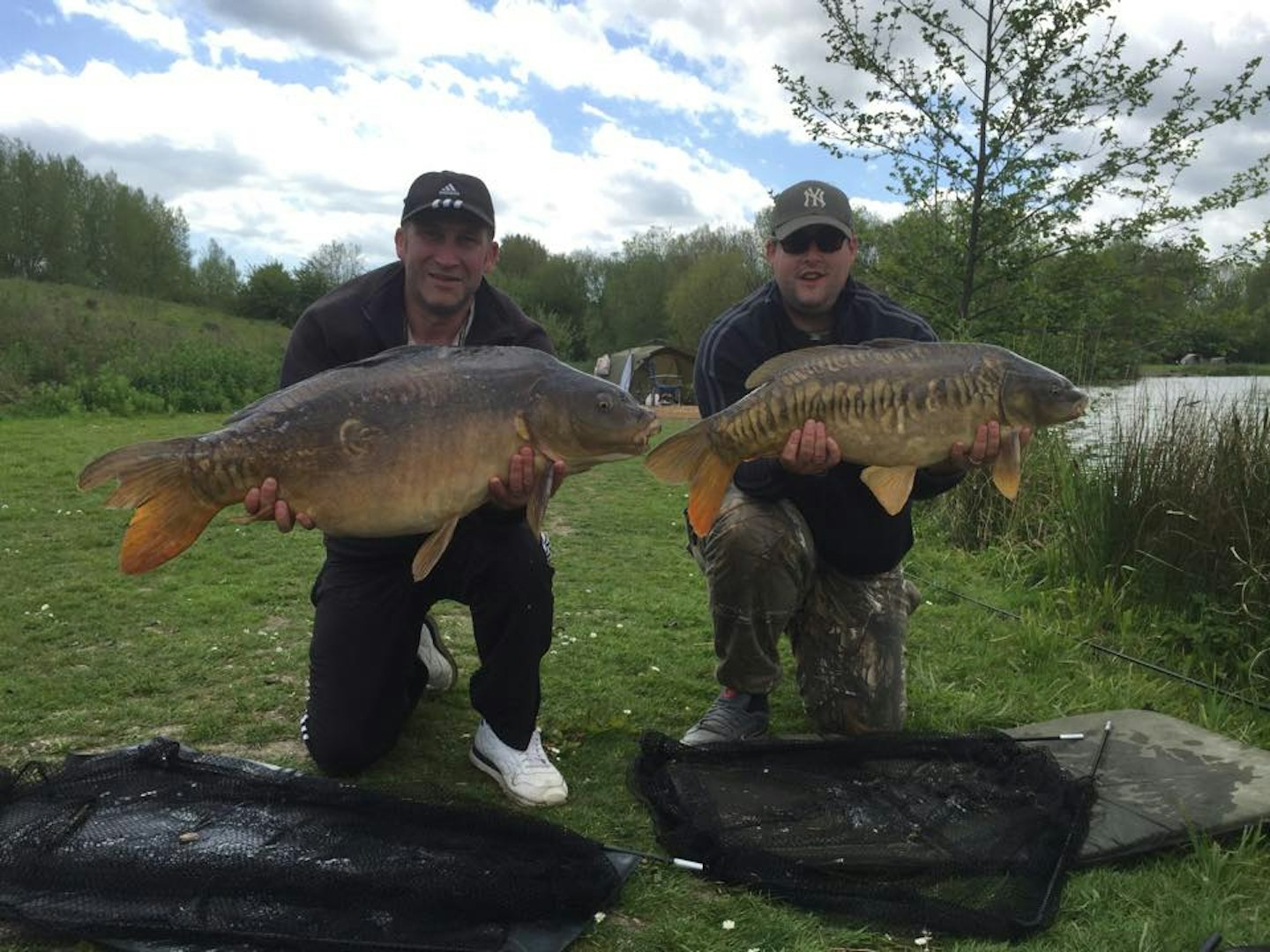 3 of 3
35lb and 25lb mirrors
PRICES AND FACILITIES
£30 for 24 hours
£55 for 48 hours
£75 for 72 hours
On-site tackle shop, cafe and bar
Camping and caravan pitches
RULES
Two rods maximum
Micro-barbed hooks can be used but no hook can be bigger than a size 6
Minimum 12lb mainline
No braided mainline
No shelf-life boilies or sweetcorn to be loosefed
Use of whole nuts prohibited
No floating baits when wildfowl are present.