Castle St, Caerphilly, South Wales, CF83 1JD | Web: www.tonystackleandguns.co.uk | Tel: 029 2088 5409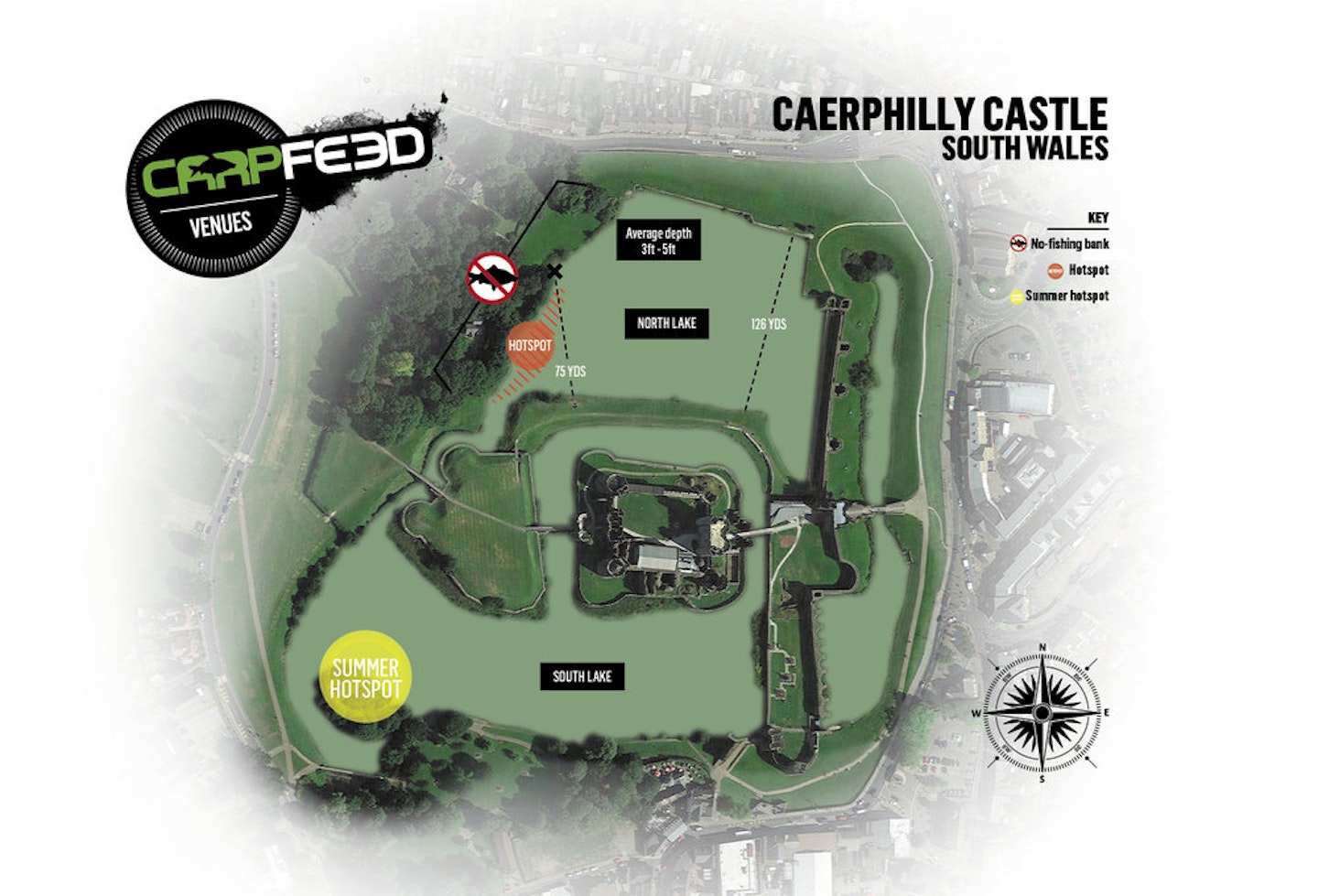 We say...
One of the most breathtaking venues in Britain, this is a castle moat filled with carp!
Fishing is available on a good-value membership and the water is well stocked with plenty of singles, doubles and a few twenties. Multiple catches are possible and it's also a good place to go for short-session success in winter.
Night fishing has been allowed as of 2017, offering an atmoshpheric experience!
There's no on-site parking, so use the town-centre car parks and travel light. And remember that this magnificent place is genuinely historic, so treat it with the respect it deserves.
Venue expert Andrew Riste says...
"I find the best way to tackle the castle carp is to give them plenty of bait; good quality boilies will always produce the goods.
"From spring onwards I will usually start off by fishing over half a kilo of bait on each rod and then top up the swim if any action comes throughout the day.
"The tactics I use are simple yet very effective. A very sharp hook (l use a size 8 Fang X) tied with a knotless knot using a combi link coated braid with an inchpeeled back from the eye giving the rig plenty of movement to turn. I finish off by adding a small piece of silicone tubing to trap the hair to the bend of the hook.
"Another tactic that works very well at the castle is the method feeder. Not only will it catch carp it's also a great method when targeting the specimen tench and bream which can go to around the 6lb mark.
"During the warm summer months don't forget to take some Riser pellet and dog biscuits with you because the floater fishing can be fantastic if you can get them feeding off the top.
"The main hotspot is without doubt the overhanging trees on the no fishing bank of the North Lake. Casting tight to the trees will usually produce a bite all year round.
"Other good areas to fish are tight to the islands as the fish patrol the south lake during the summer months, and the outlet fishes well during a warm south-westerly wind."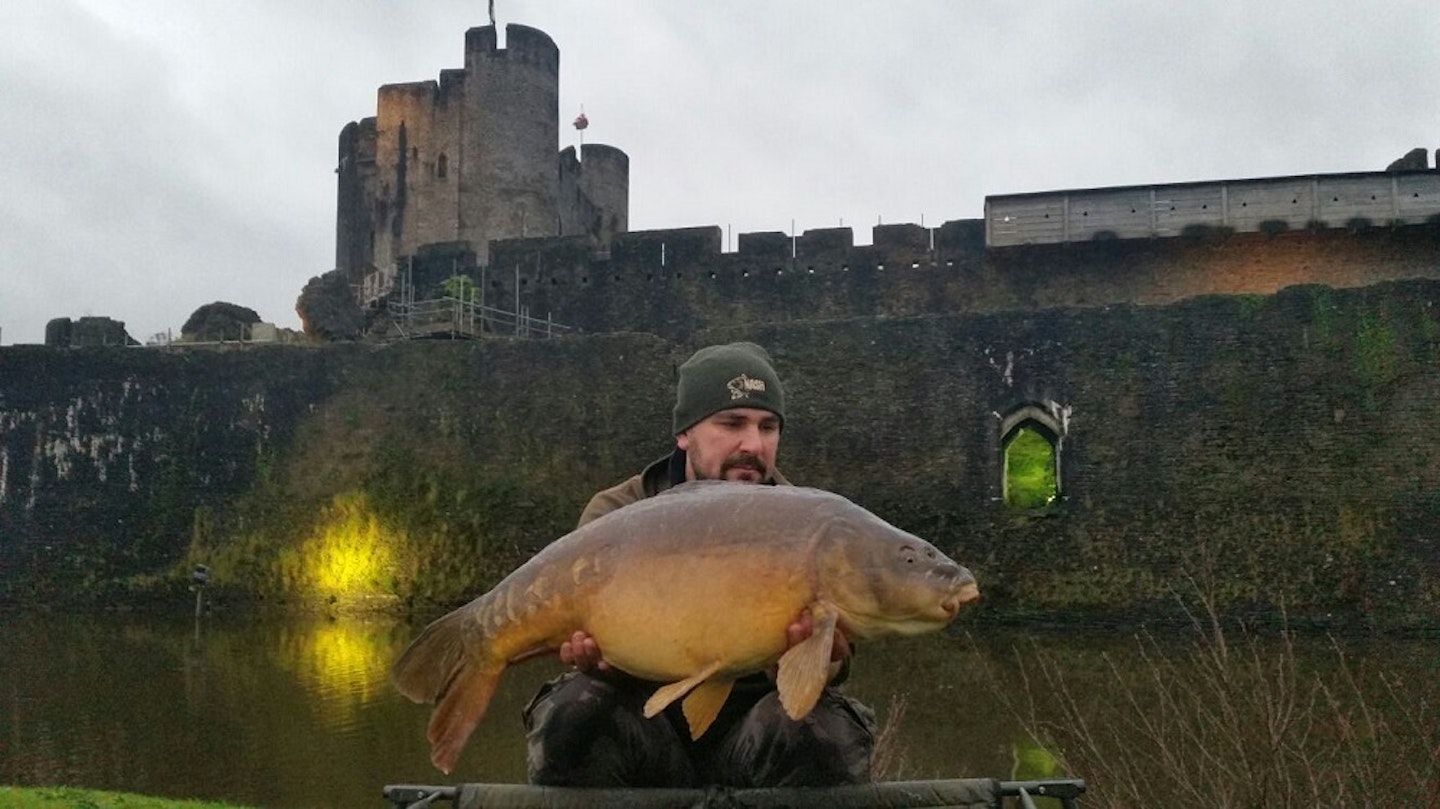 1 of 8
Catch shots don't come much better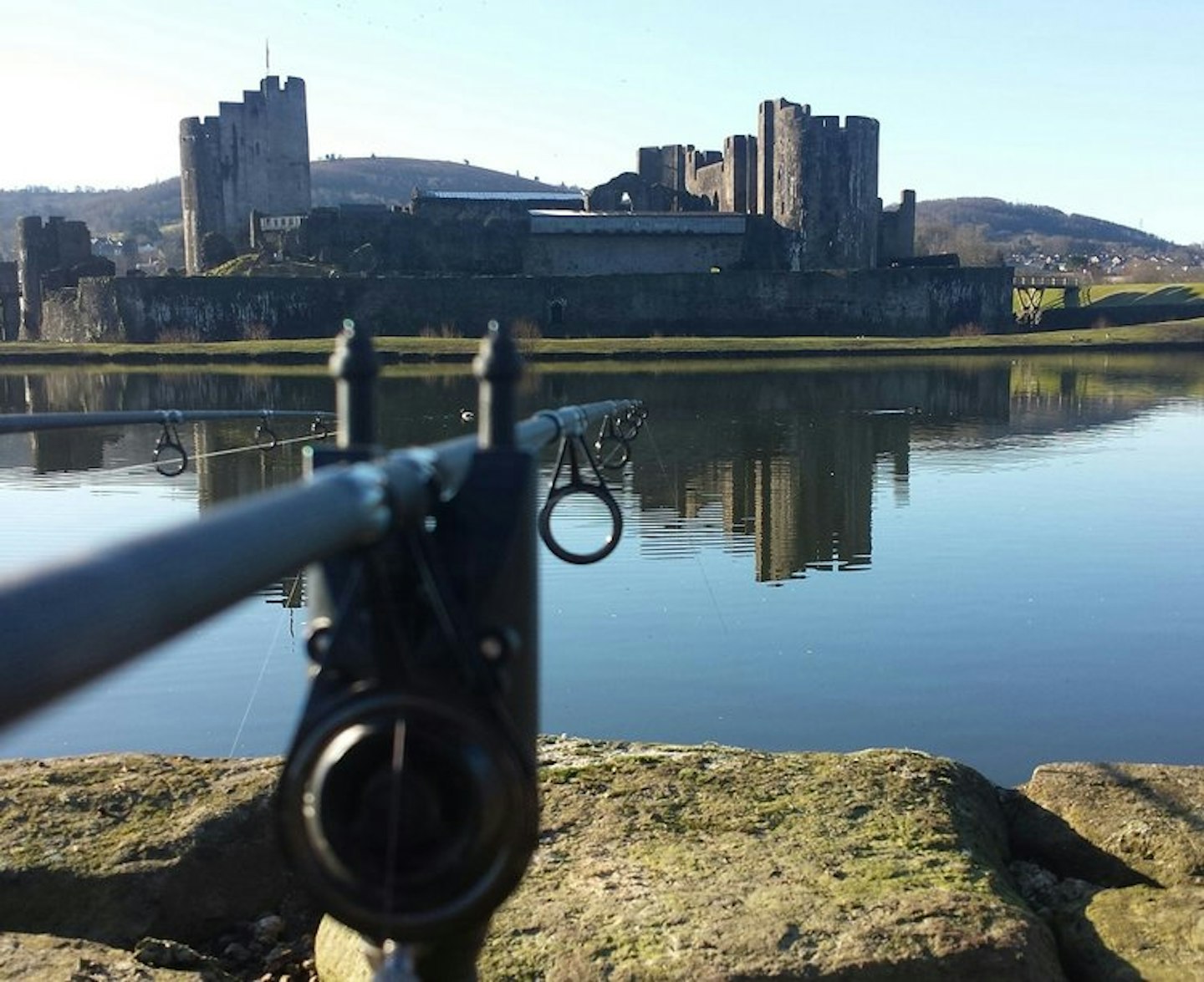 2 of 8
What a place to wet a line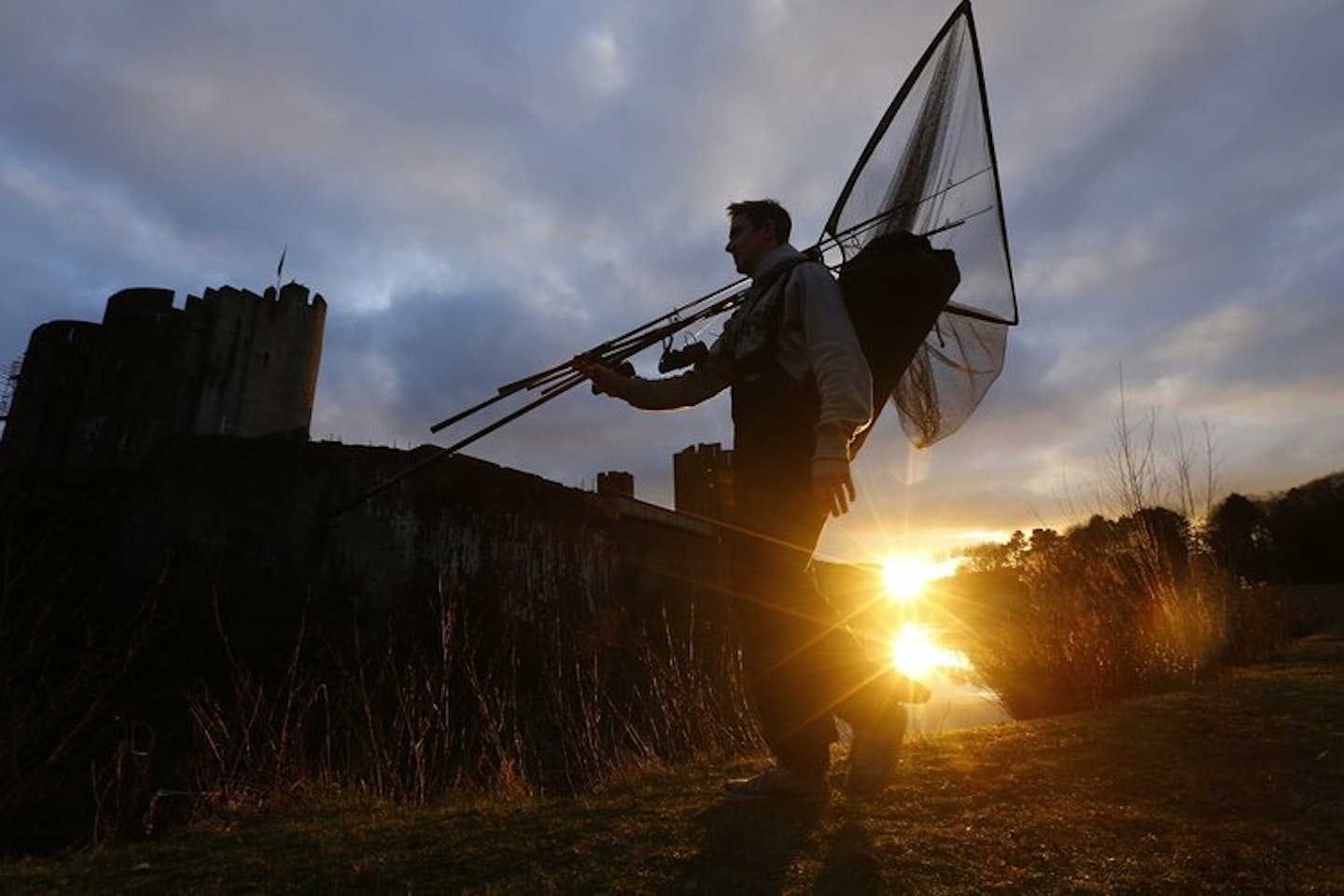 3 of 8
King of the castle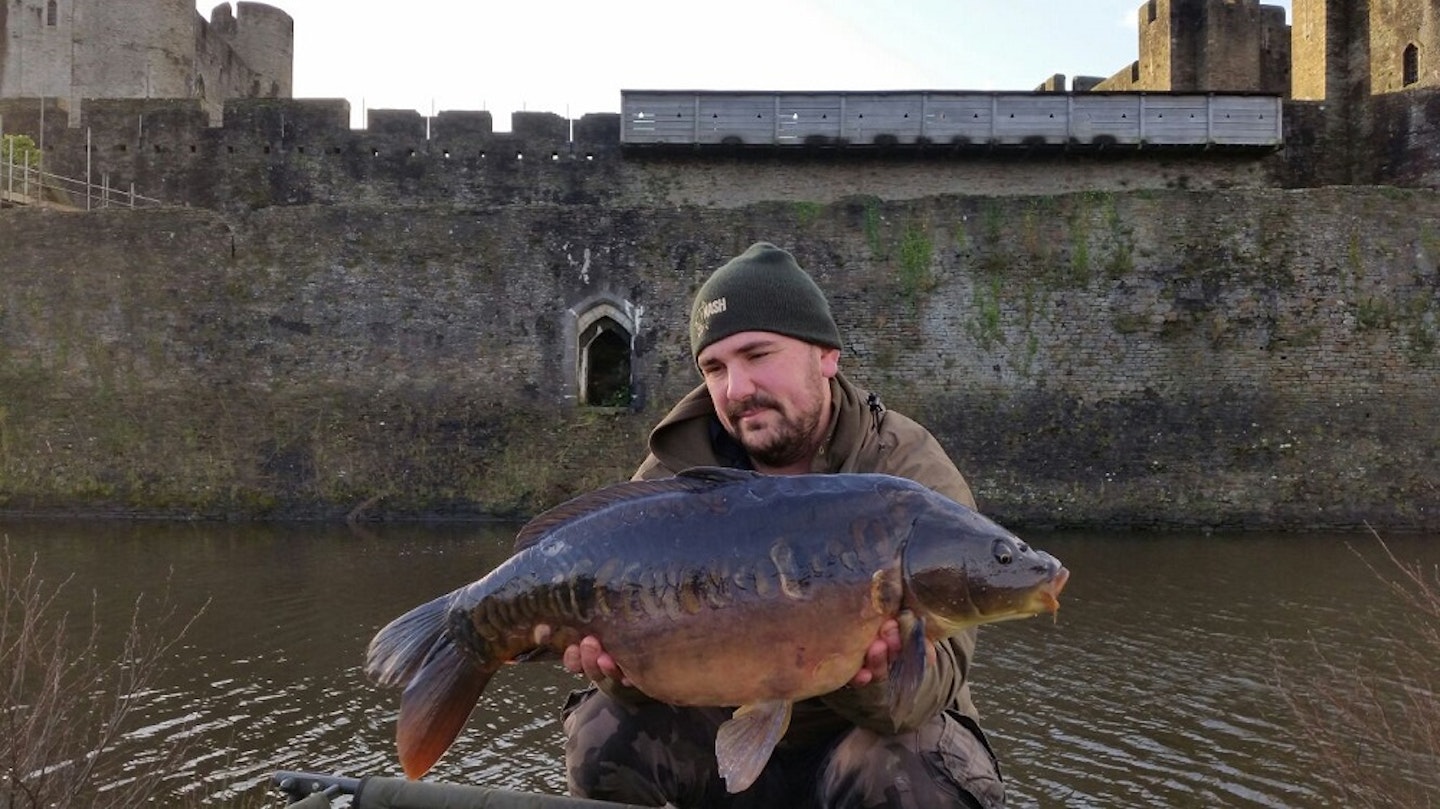 4 of 8
Andrew Riste with a Caerphilly cracker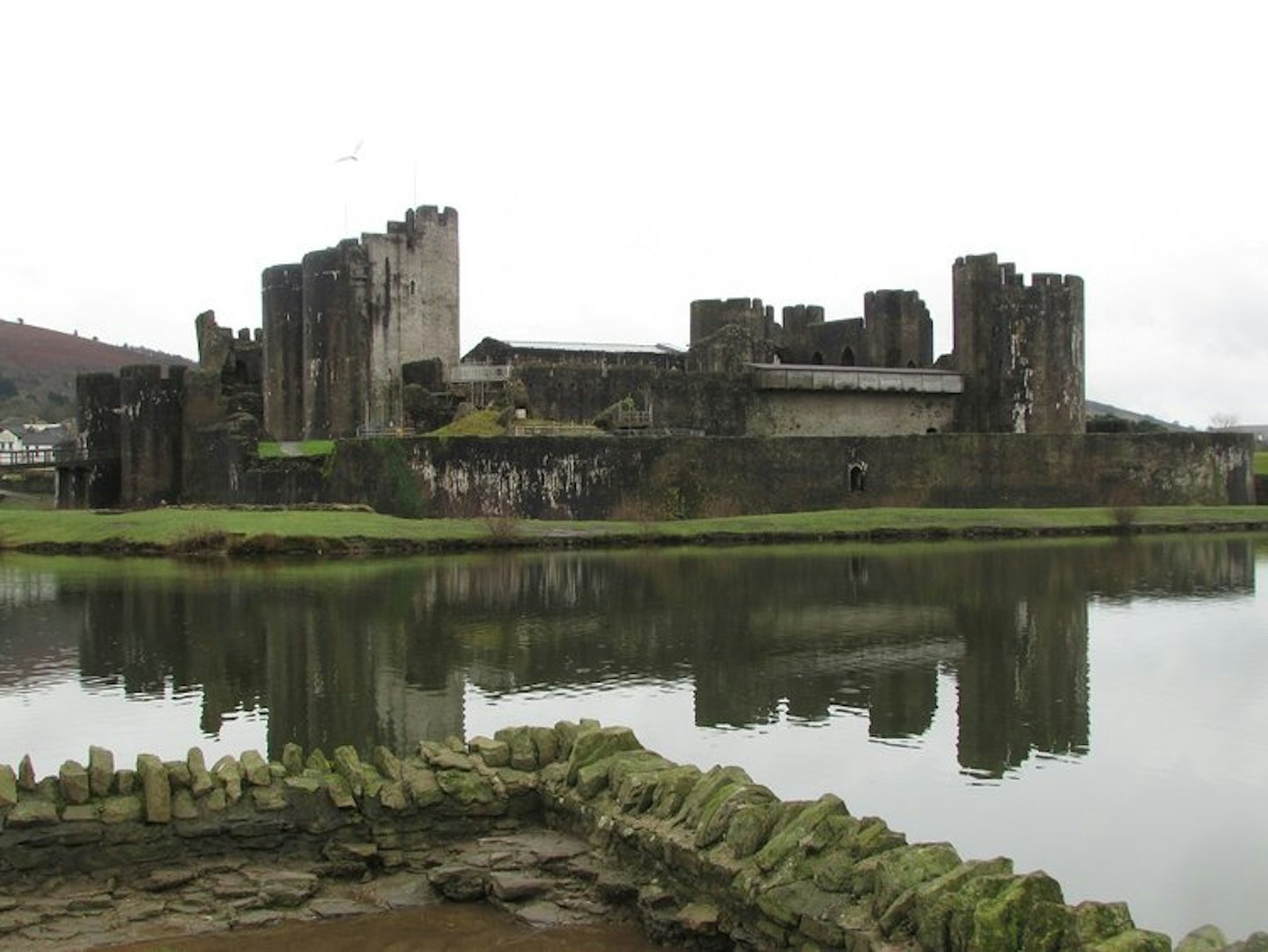 5 of 8
The moat is large but shallow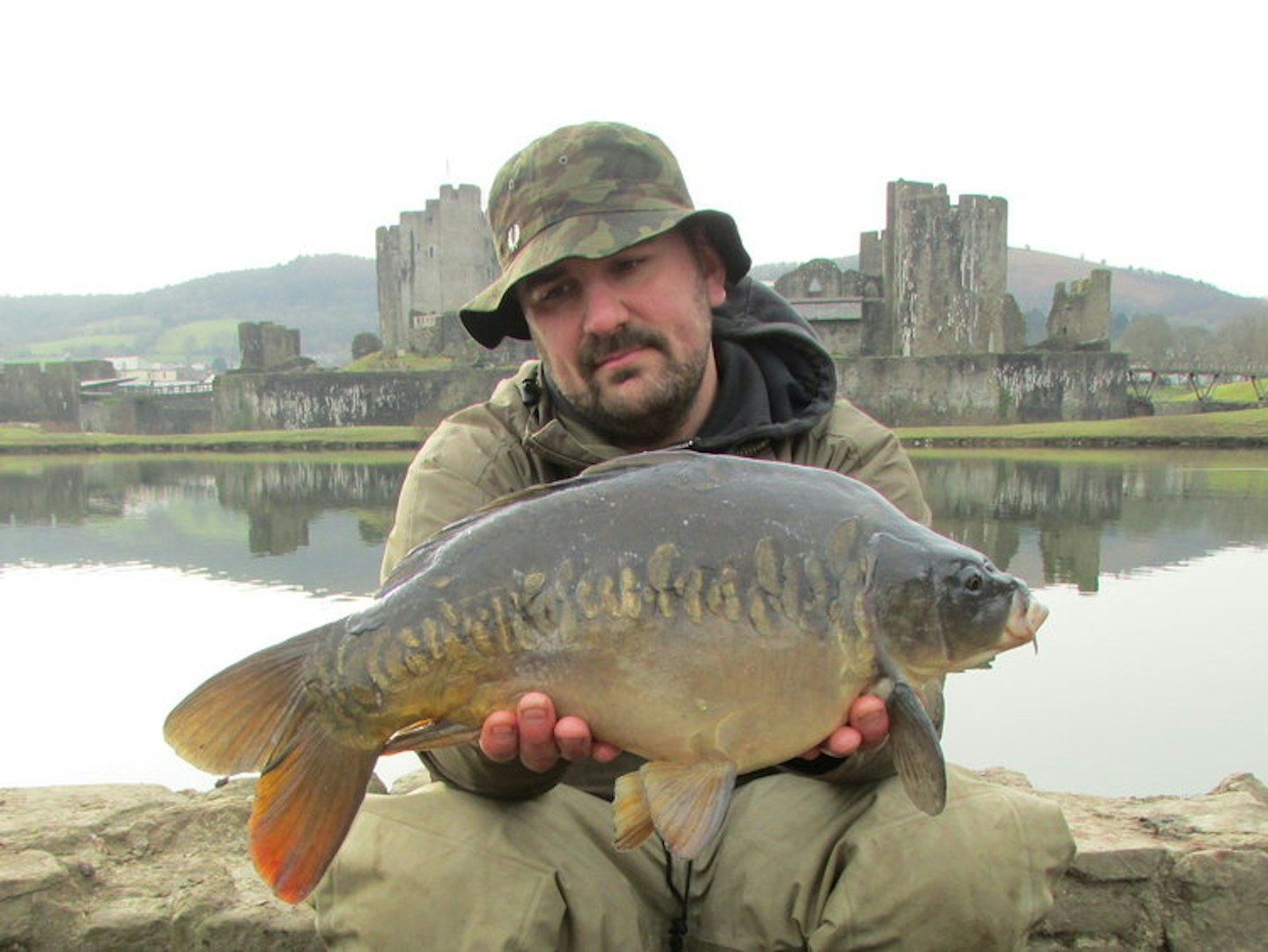 6 of 8
A recent stockie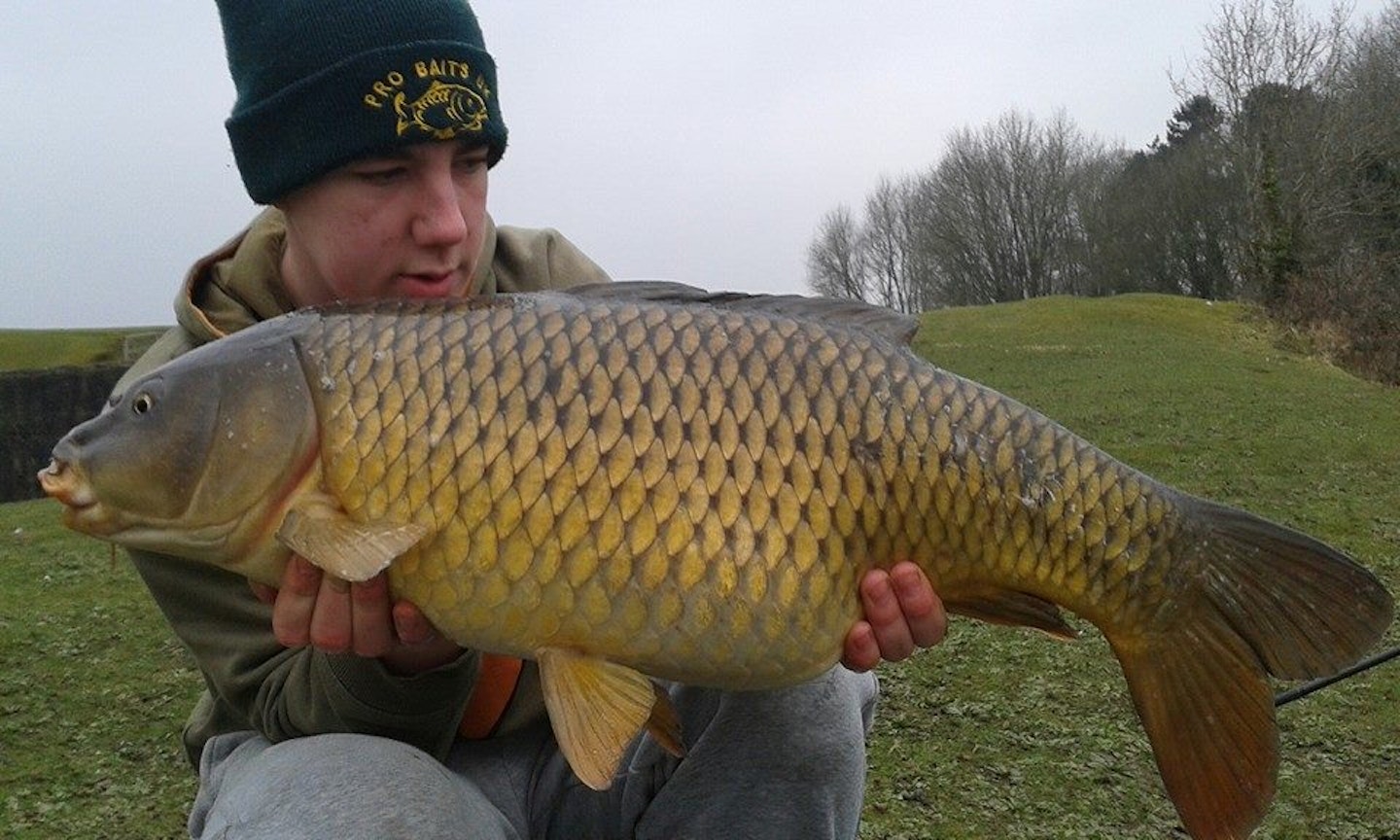 7 of 8
A rare common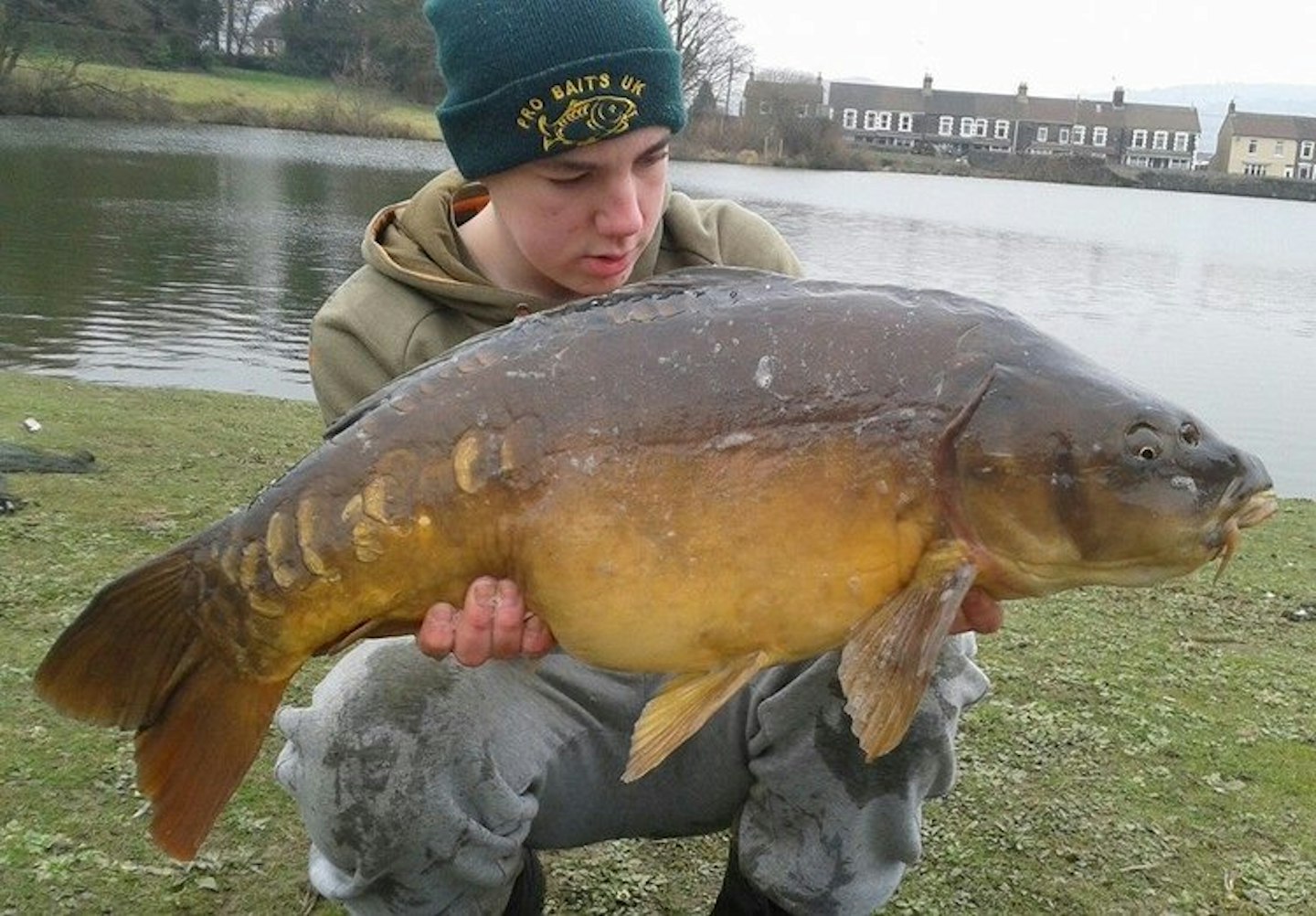 8 of 8
Rip Mouth, a known 20