Here's our lake and swim map, plus carp tactics guide, for Sandmartin Lake on the Bluebell Lakes complex near Peterborough...
Bluebell Lakes, Tansor, Oundle, Peterborough, Northamptonshire, PE8 5HP | Web: www.bluebell-lakes.co.uk | Tel: 01832 226042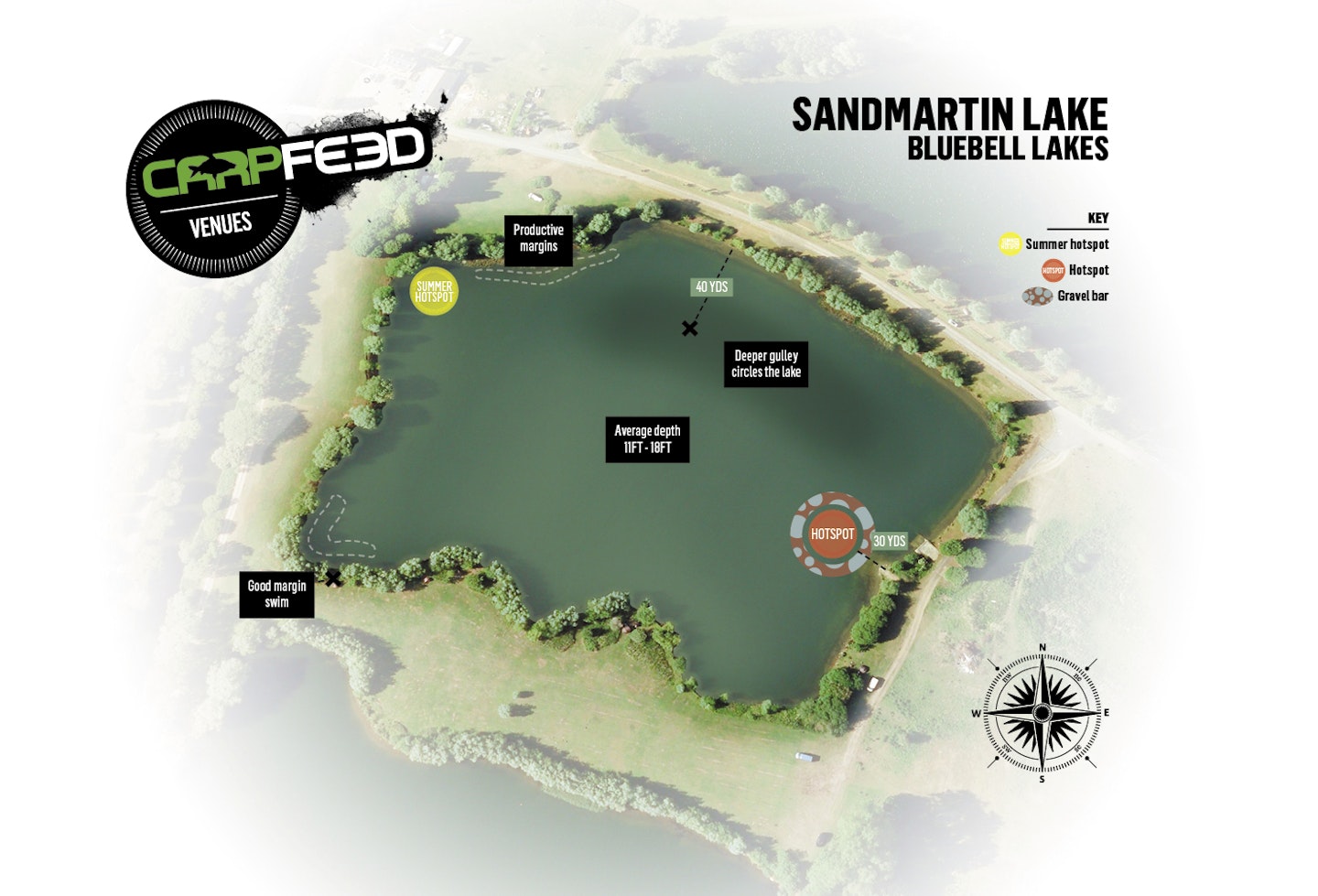 We say...
The most under-rated of all the lakes at Bluebell, Sandmartin can often be an oasis of calm at this popular complex.
It's mature and deep, but has plenty of close-in features to go for. The lake shelves down in the margins to a deeper gulley about 30/40 yards out all the way round, then rises up again into the middle.
There's a very promiment gravel area a short cast from the concrete bank on the eastern bank, and inviting margins in the secluded south-western corner.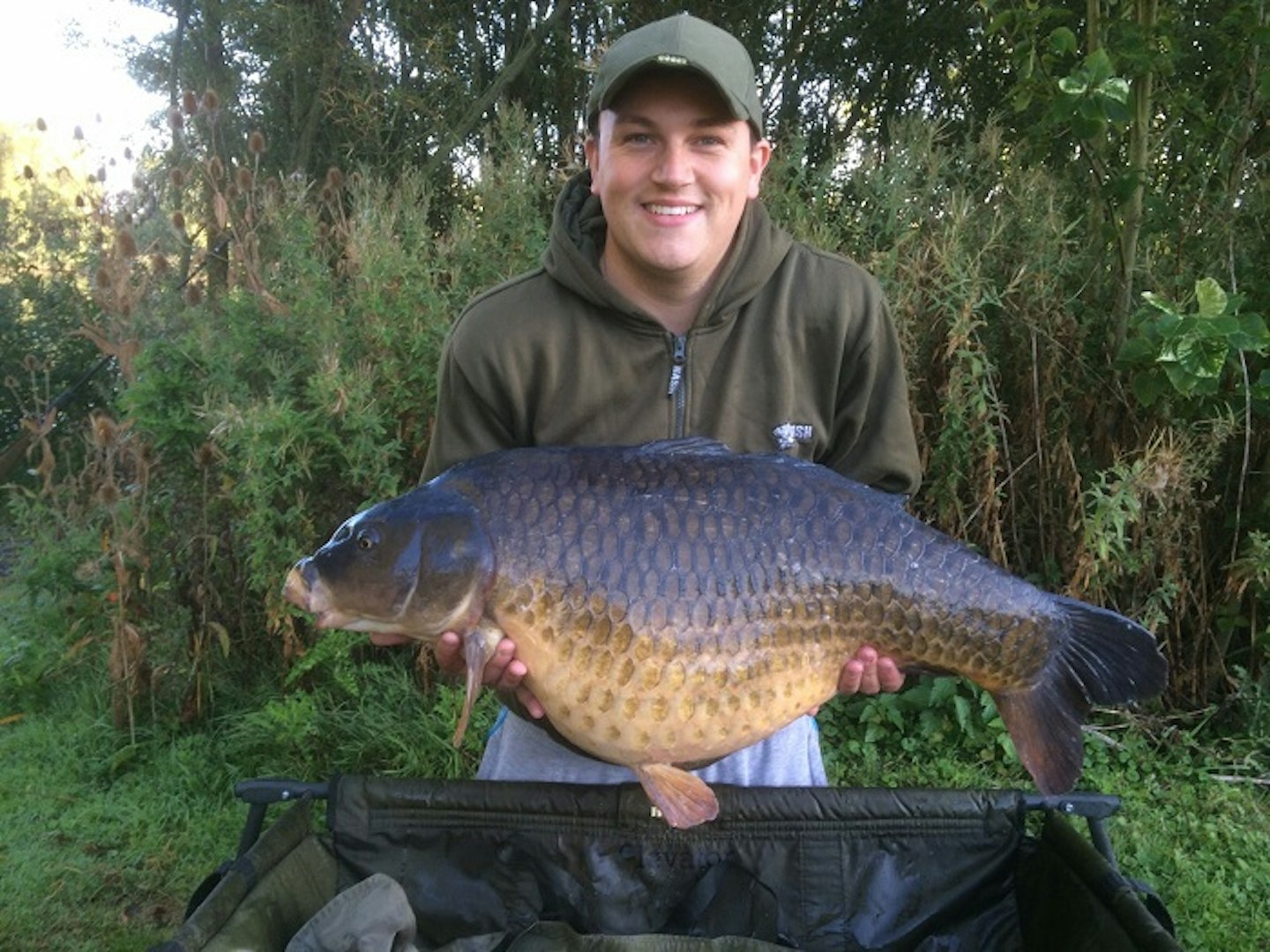 PRICES AND FACILITIES
£35 for 24 hours (four rods) or £30 for three rods and £27.50 for two
Day-only ticket £18, £12 or £10 as above
Large on-site tackle shop
Local takeaways deliver (menus in reception)
Toilets
Showers
RULES
Barbless hooks only
Experienced anglers only on Swan and Kingfisher
No braided mainline
Minimum 12lb breaking-strain mainline
All anglers must report to reception on arrival
No nuts, chickpeas or trout pellets