Here's our lake and swim map, plus carp tactics guide, for Kingfisher Lake on the Bluebell Lakes complex near Peterborough...
Bluebell Lakes, Tansor, Oundle, Peterborough, Northamptonshire, PE8 5HP | Web: www.bluebell-lakes.co.uk | Tel: 01832 226042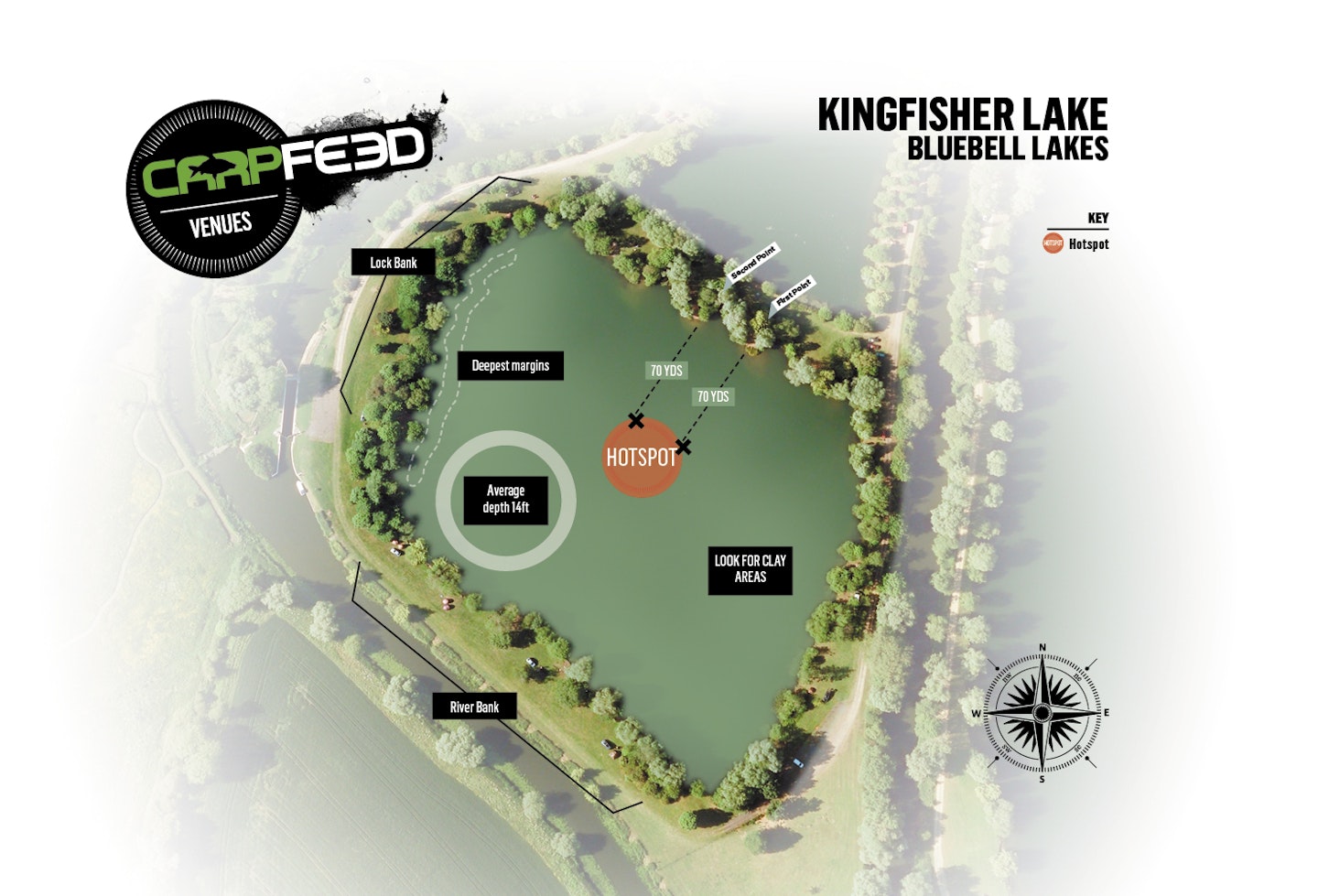 We say...
Once home to Benson, the famous common which exceeded 60lb, Kingfisher is still one of the best day-ticket waters around.
The average carp in here is very large, with dozens of thirties and a sprinkling of forties present. It sees a lot of pressure and can get weedy, but it can still produce red-letter days**.**
Just after Easter 2016 our venue expert Gary Denniss (see below) caught five mid-thirties in under 48 hours, so if you get it right Kingfisher can make dreams come true.
Venue expert Gary Denniss says...
"Avoid any bait other than boilies. It's amazing that Swan and Kingfisher are so close to each other but so different, and on Kingfisher you want to be using boilies not particles.
"Try to find the clay spots. They're quite easy to find as they're very smooth and firm, and you will spot bits of clay if you inspect your lead.
"If you see an area where there's quite a lot of fish showing, don't be afraid to set up on them - it doesn't seem to bother them one bit.
"There are clay spots about 60-70 yards out from the two Point swims and again in front of the two central pegs on the River Bank. That central area of the lake has done most of my fish.
"I've tried and tried the margins and you look at them and think they have to do fish, but they don't. But, and there's always a but, there are very deep margins on the Lock Bank beneath the overhanging trees which will do fish.
"Depth doesn't bother me one bit, it's about finding the clay spots. And if you can't, then I don't mind fishing over silt, as long as it's not the rotten or stale stuff.
"Any quality boilie will produce fish. In 2016, faded yellow hookbaits over brown free offerings really worked for me, and snowman rigs work really well with yellow or pink toppers."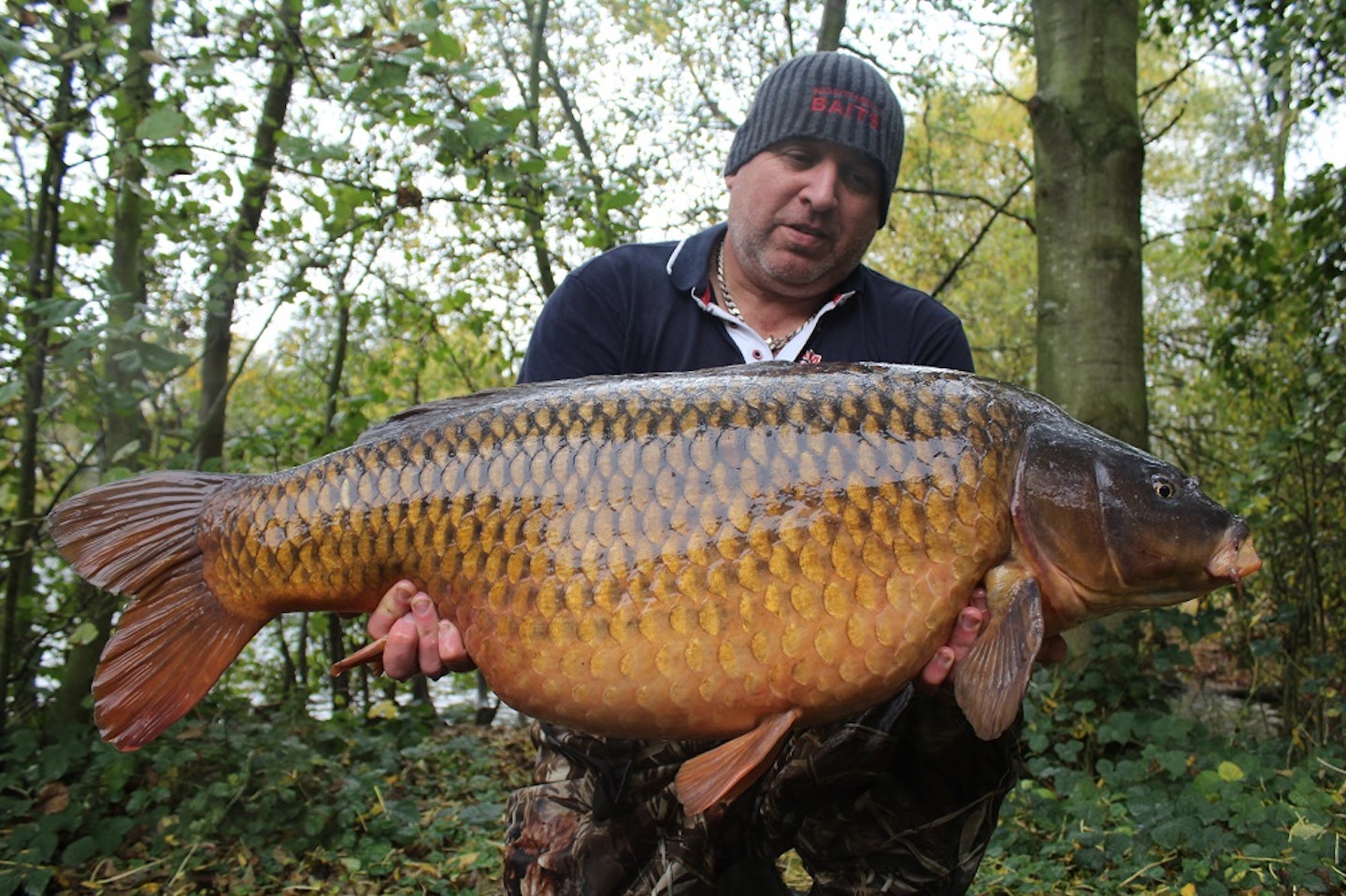 1 of 5
46lb Kingfisher common
2 of 5
A 34lb leather
3 of 5
Gary Denniss with 'Patch' at 42lb 12oz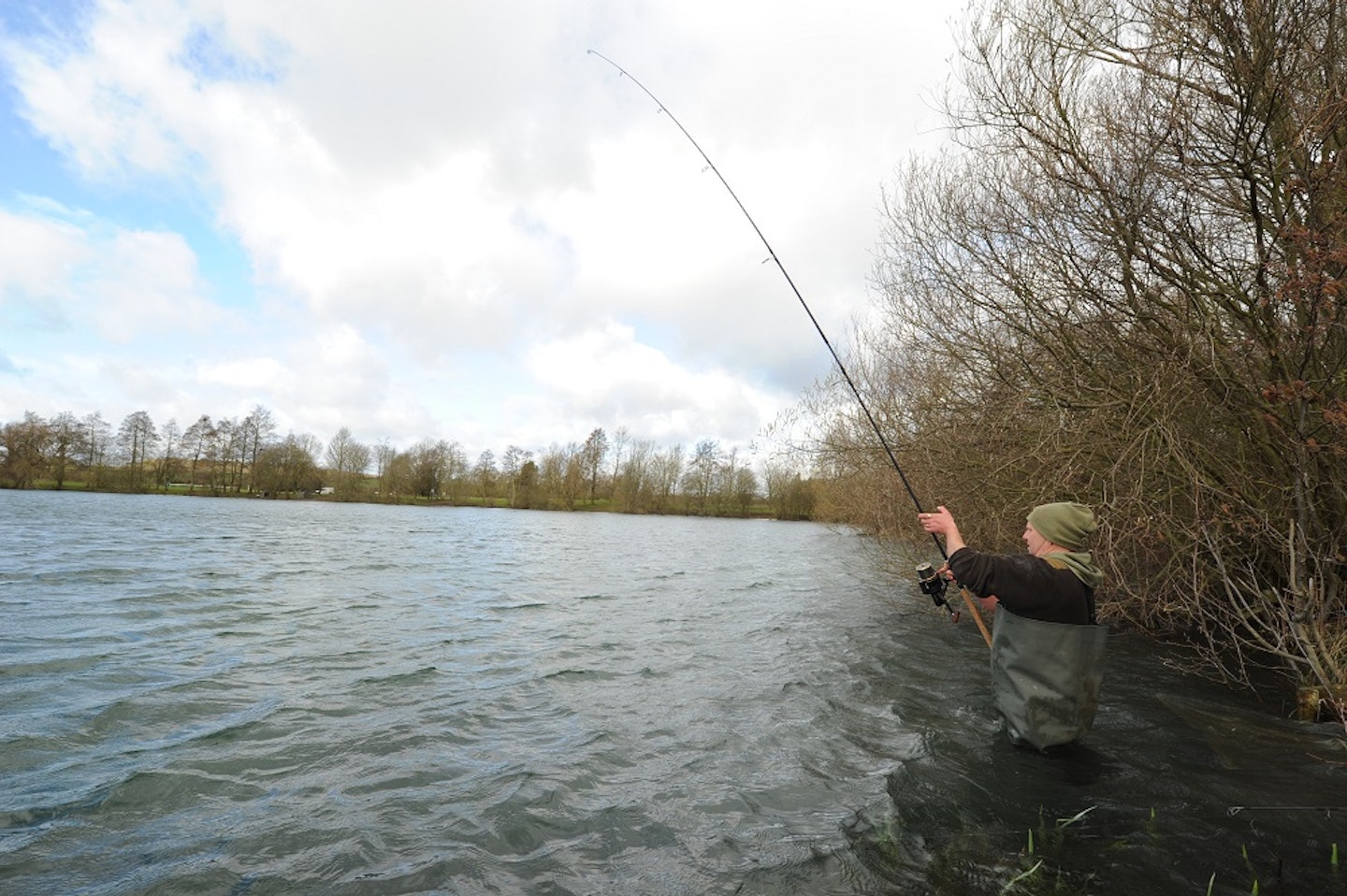 4 of 5
Gary in action in the First Point swim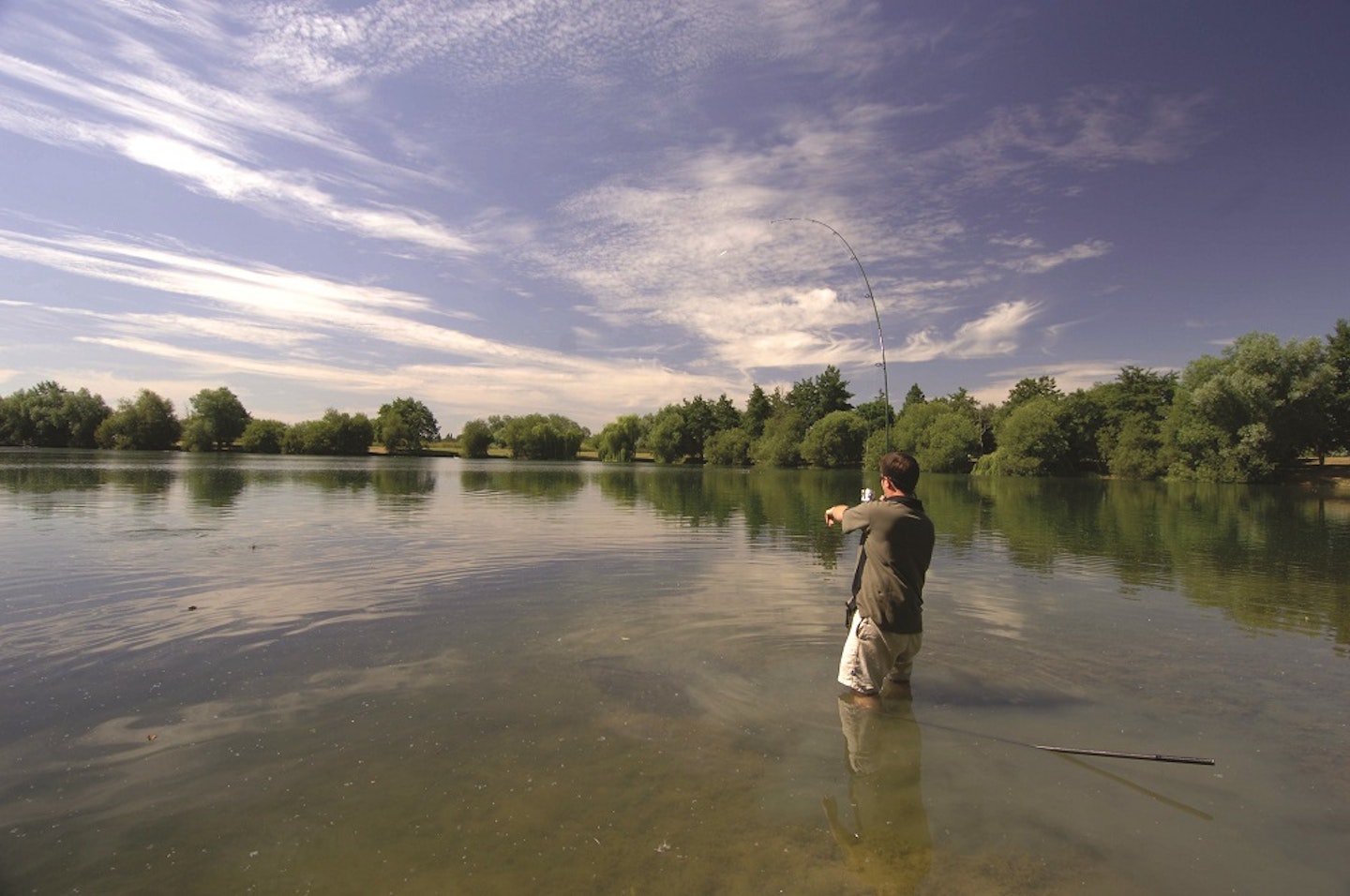 5 of 5
A special place
PRICES AND FACILITIES
£35 for 24 hours (four rods) or £30 for three rods and £27.50 for two
Day-only ticket £18, £12 or £10 as above
Large on-site tackle shop
Local takeaways deliver (menus in reception)
Toilets
Showers
RULES
Barbless hooks only
Experienced anglers only on Swan and Kingfisher
No braided mainline
Minimum 12lb breaking-strain mainline
All anglers must report to reception on arrival
No nuts, chickpeas or trout pellets