This is our lake map and tips guide to fishing at Betty's Lake on the Sumners Ponds site in West Sussex
Sumners Ponds Fishery and Campsite, Chapel Road, Barns Green, Horsham, West Sussex, RH13 0PR | Web: www.sumnersponds.co.uk | Tel: 01403 732539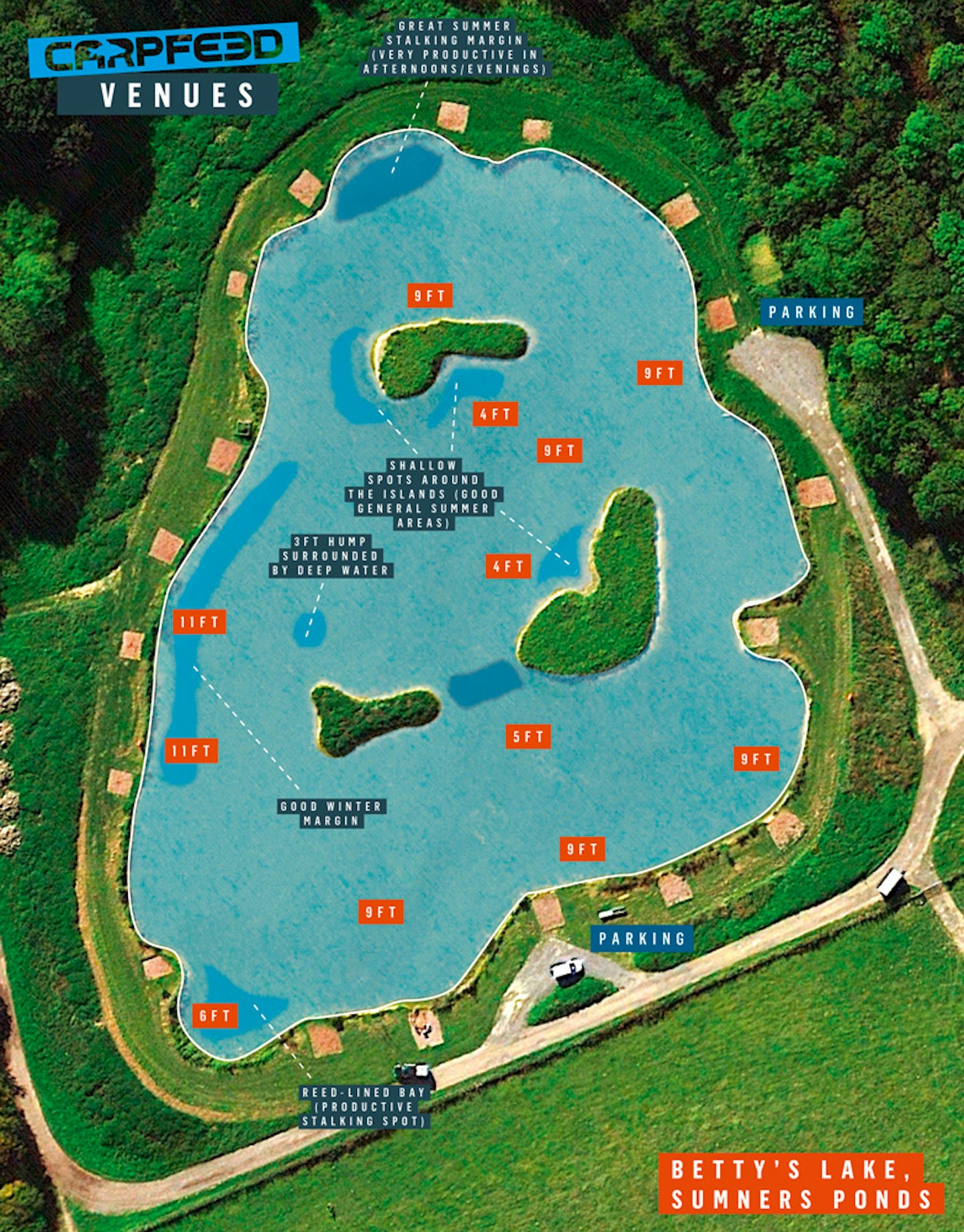 WE SAY…
Sumners Ponds is a 100-acre site offering a large selection of accommodation including lodges, huts, camping and caravanning – plus five varied fishing lakes.
Betty's is the newest water at Sumners and is probably the trickiest, but it is home to 100 carp currently averaging 18lb.
Stocked with Redmire-strain commons and Simmo mirrors, the biggest fish in Betty's is around 35lb.
There are 18 purpose-built dugout swims and three islands offering plenty of features in 3.5 acres.
Day visitors and on-site guests can fish this lake during the day, while membership is needed for night fishing by appointment.
There are three car-parking areas, two of which are for disabled anglers, spaced out around the lake.
Betty's has also produced big tench, chub to over 7lb, perch to 4lb and barbel to 12lb.
HEAD BAILIFF LUKE REED SAYS…
"This is the most challenging lake on site but is also the most rewarding, therefore a more thoughtful approach is required.
"Tiger nuts are my favourite bait for this water, along with a healthy scattering of free offerings.
"Throughout the warmer months the shallower spots around the islands are often where the carp will patrol, so take time when choosing your spot as it is often the case that hitting these areas can mean the difference between catching and not.
"Again, like Sumners Lake [which also has a full lake guide on carpfeed.com], darker baits tend to work best with a few anglers catching well on zig rigs when the conditions are favourable."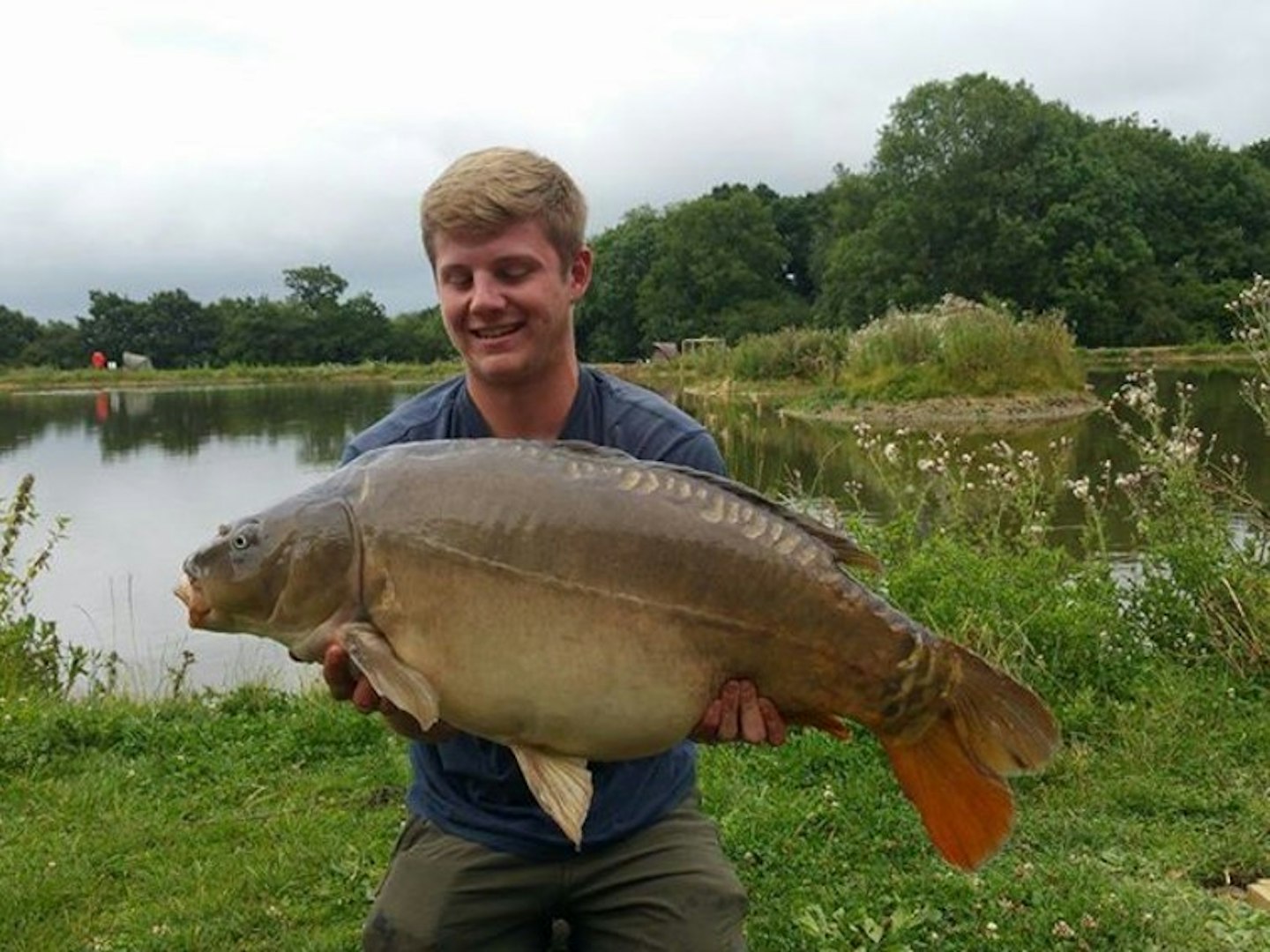 1 of 3
Betty's contains plenty of big carp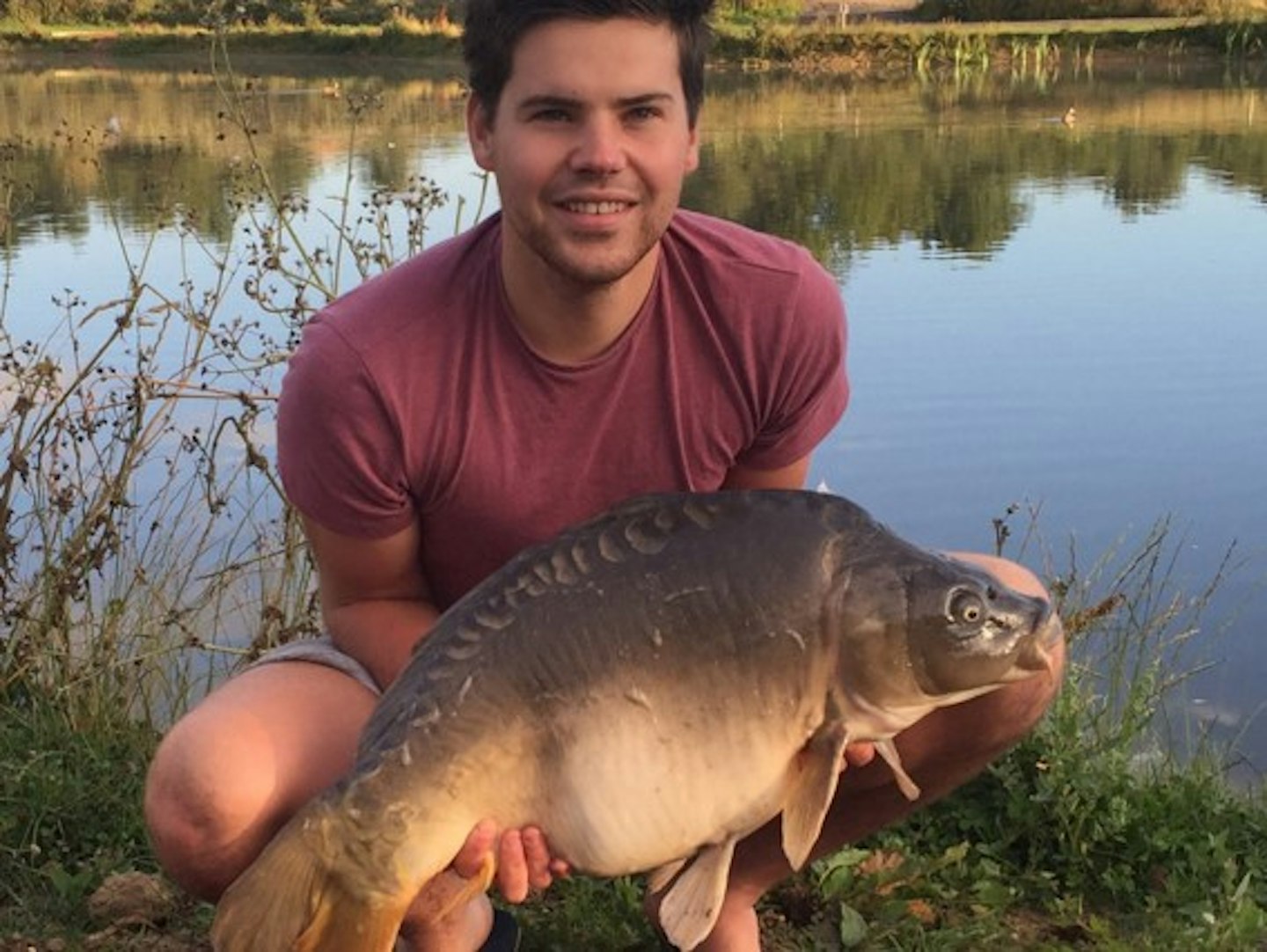 2 of 3
A typical Betty's mirror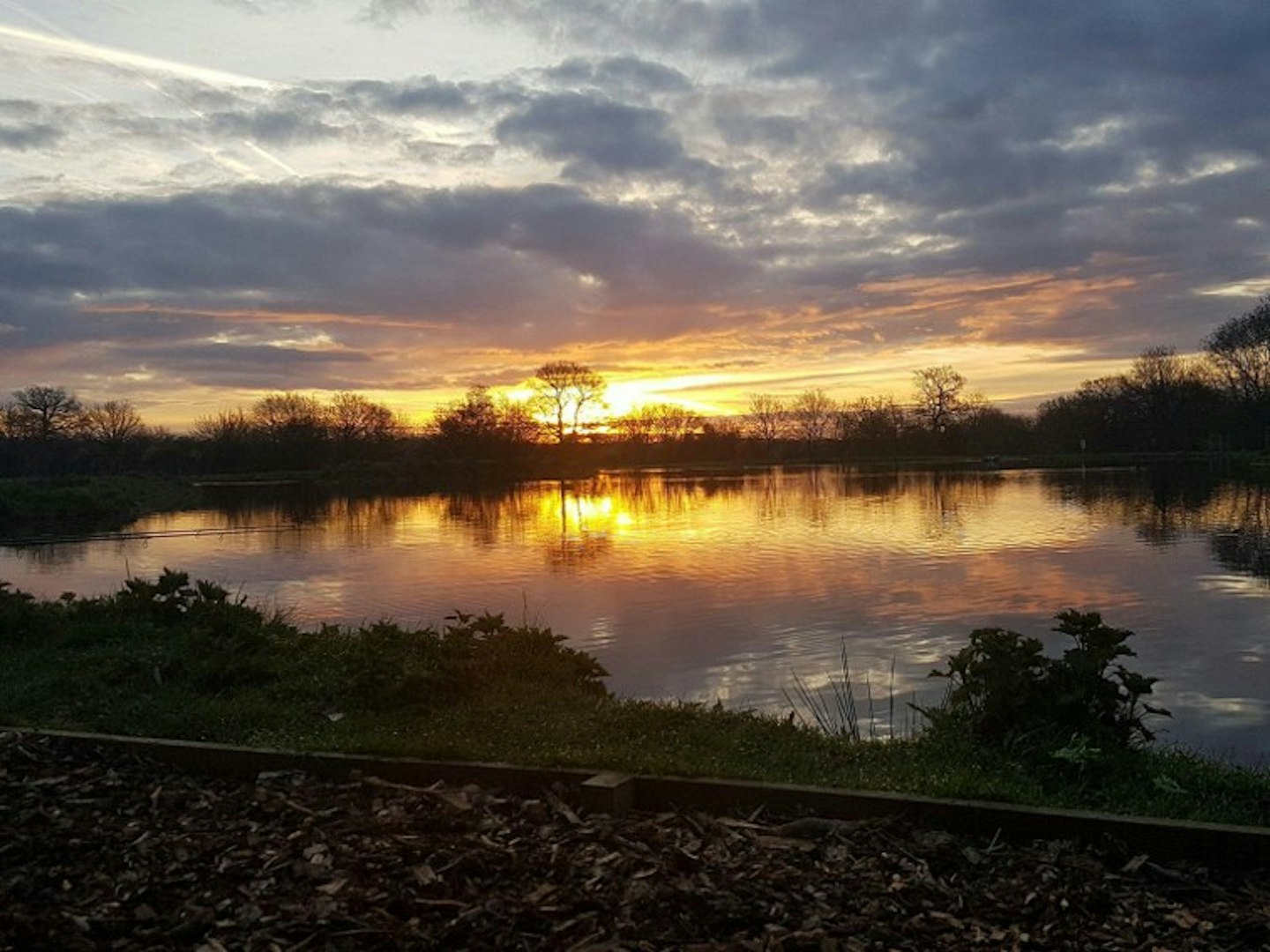 3 of 3
The 100-acre site is great for a holiday
PRICES AND FACILITIES
£12 a day for two rods (extra £3 for third rod at bailiff's discretion)
£10 a day for two rods for under 16s and over 60s
Membership prices from £75 to £250 include ability to night fish
Various seasonal offers available – check venue website
Bait and tackle shop
Bar and restaurant offering takeaways
RULES
Day session run from 7am until 9pm or dusk, whichever comes first
On-site guests can fish from 6am in summer
Tickets can be bought on the bank
Barbless hooks only, no crushed or micro barbs
Cradles or unhooking mats with sidewalls must be used
No more than 1kg of groundbait allowed per day
Bait boats allowed if used considerately
Full rules on venue website