This is our lake map and tips guide to fishing at Middle Pool on the Baden Hall complex in Staffordshire
Baden Hall Fishery, Eccleshall, Staffordshire, ST21 6LG | Web: www.badenhallfishery.com | Tel: 01785 850313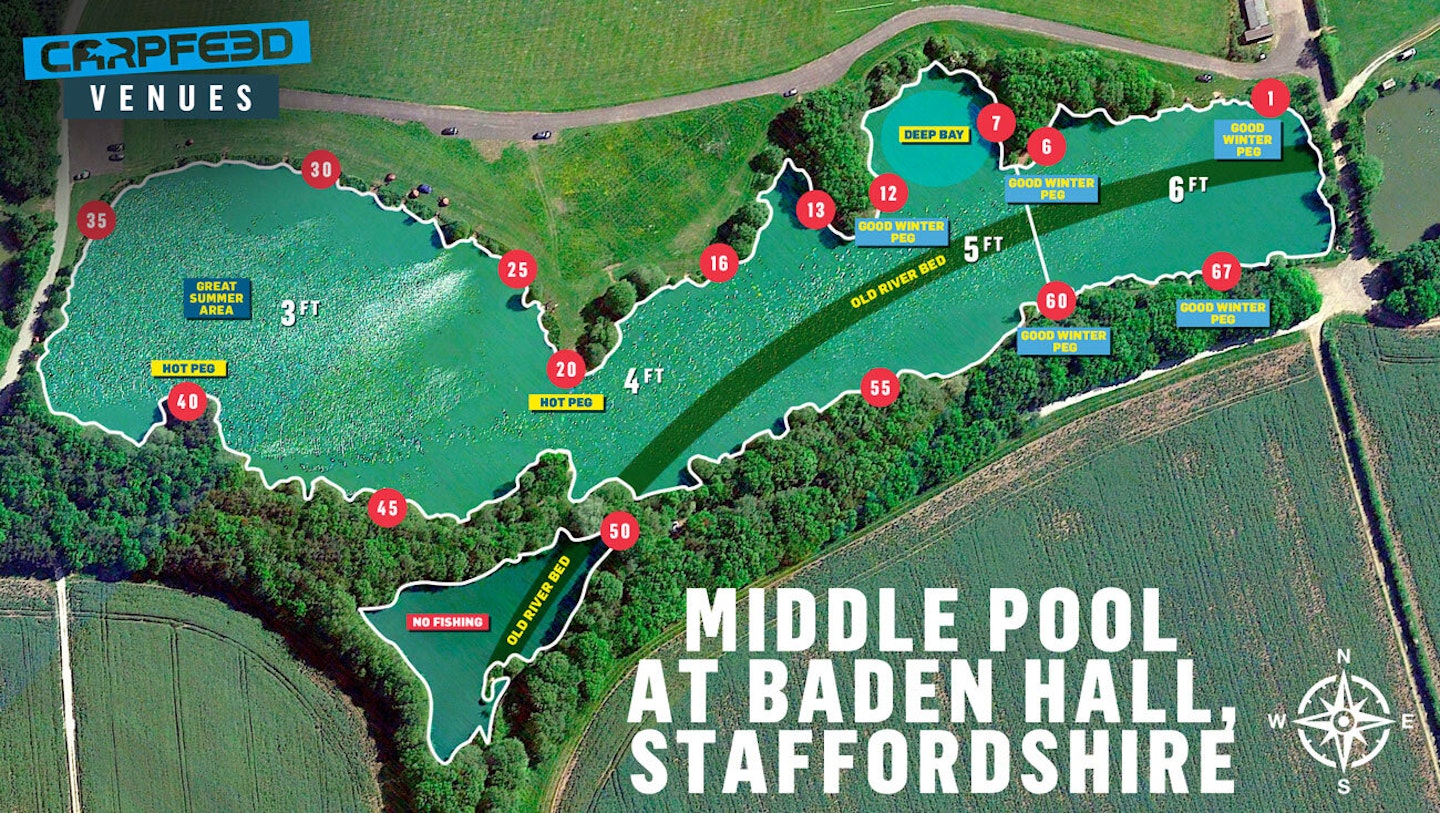 We say...
If you're looking for somewhere to remind yourself what a screaming bite alarm sounds like then this day-ticket water should be right up your street.
It's stocked with 100s of carp over 10lb, with a decent head of 20s, and offers the chance of year-round action.
Hits of dozens of carp in 24 hours are not uncommon and as an added incentive the lake's distinctive orange koi – which weighs around 26lb – is worth a free 48-hour session if you catch it!
There are 67 pegs and it can get very busy, so be prepared to be fairly close to other anglers.
Venue expert Mat Woods says...
"For me the Middle Pool is a runs water in the truest sense of the word. Unlike lots of heavily stocked venues, Middle Pool fishes well all the time – there never seems to be a slow period.
"You need to keep this in mind when you fish there. Where you see one carp there will be dozens more – so take enough bait and rig gear to cope with the waves of bites that can come along.
"Middle Pool is a long, narrow lake with a couple of bays, so you don't need heavy equipment or leads. In fact, I'd say fishing well at short range is the best approach as others anglers can't interfere with your session.
"The surface fishing is insanely good and you can get numbers of fish competing all the time. Fish with small hooks and hook baits for best results, as the strain of carp have quite small mouths.
"The same goes for fishing on the deck. Even though there are bream to contend with, fish with small baits and persevere as the rewards will come to those who do.
"Using a rig that can reset itself is important because of the other species.
"I've found PVA bags filled with 10mm boilies is a great approach. Dull baits seem to work better than bright ones and oil on your bait seems to really help pull those mid-water cruisers down to your bait."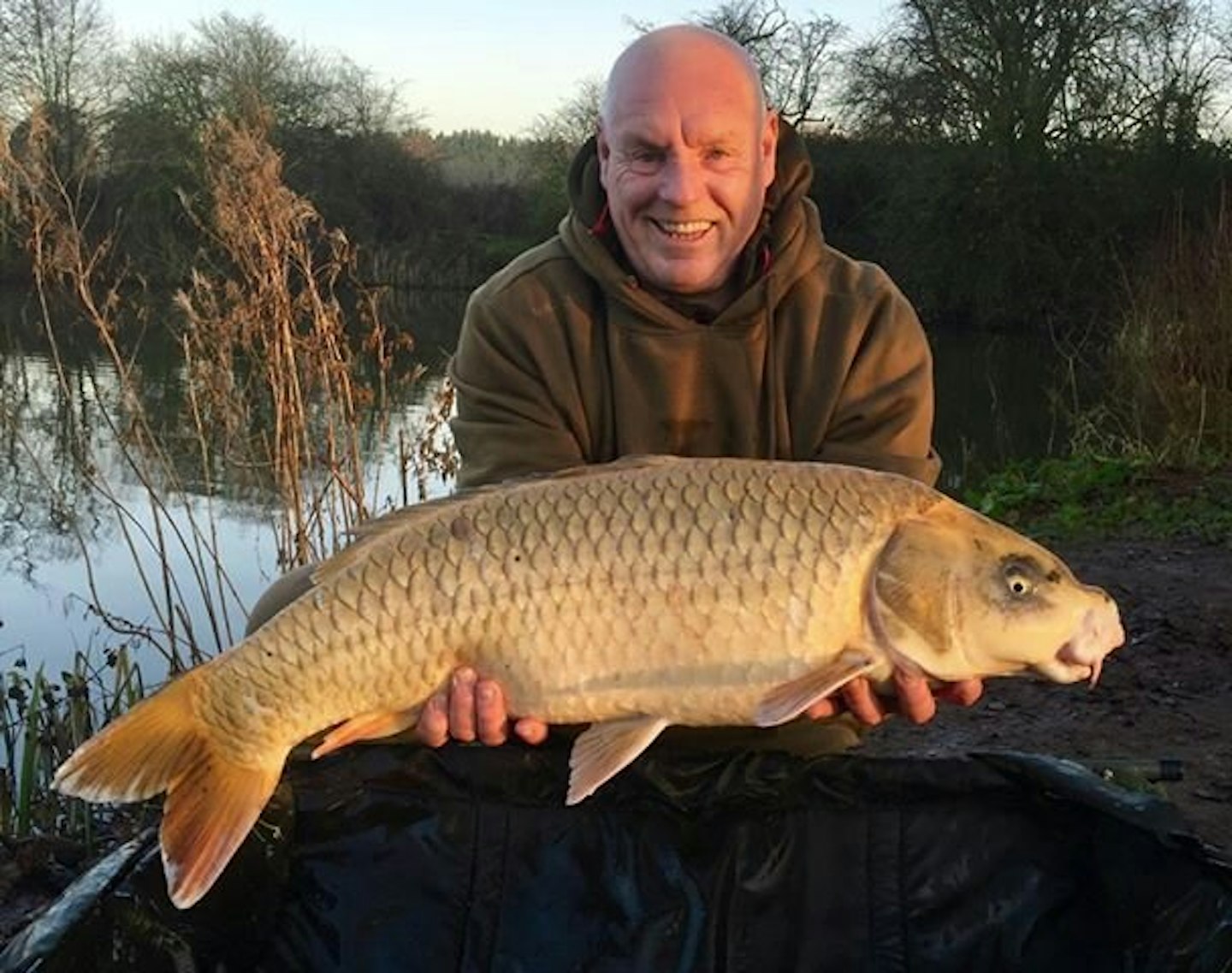 1 of 3
This mid-20 koi gets you a free 48-hour session if you land it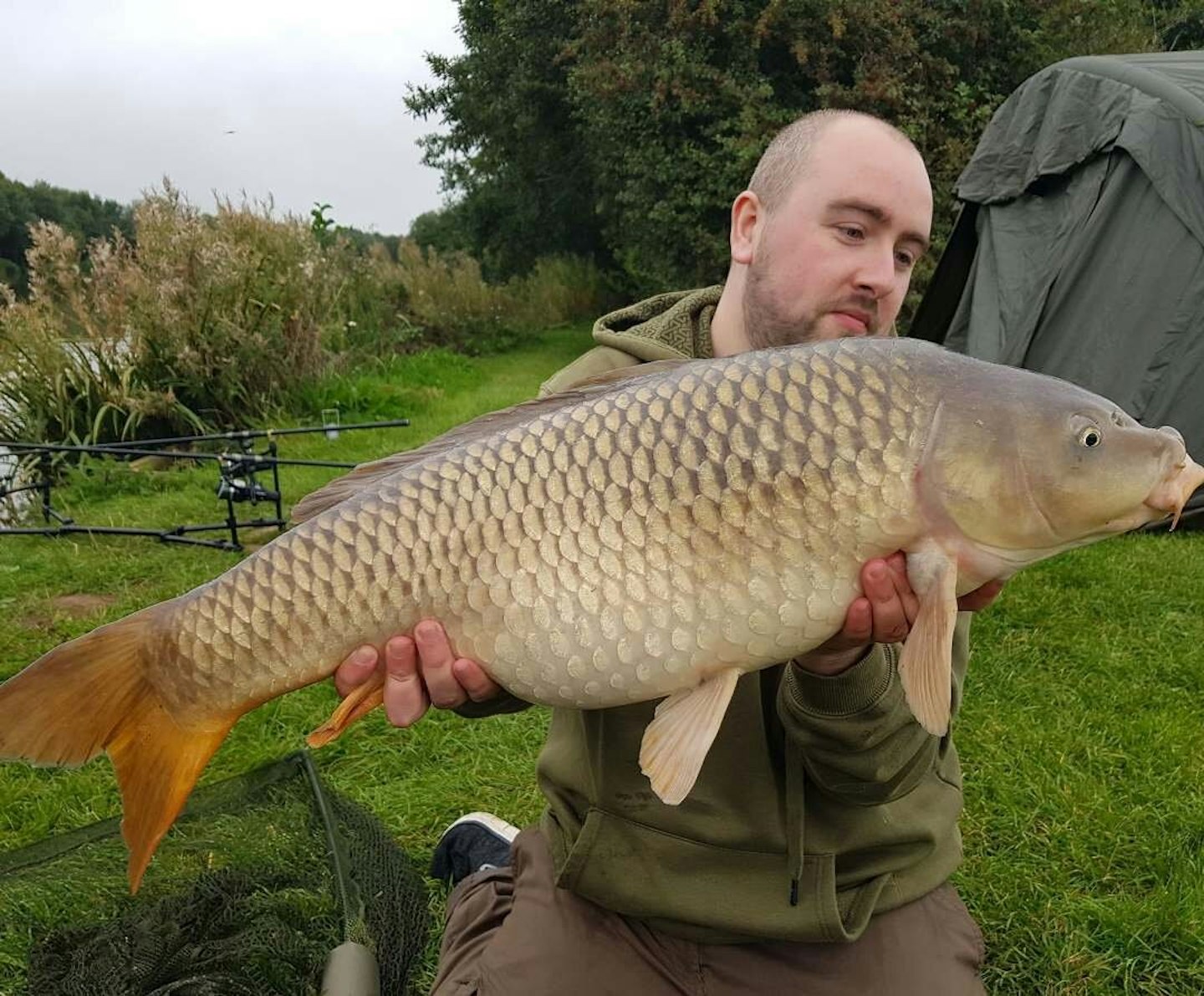 2 of 3
A typical upper double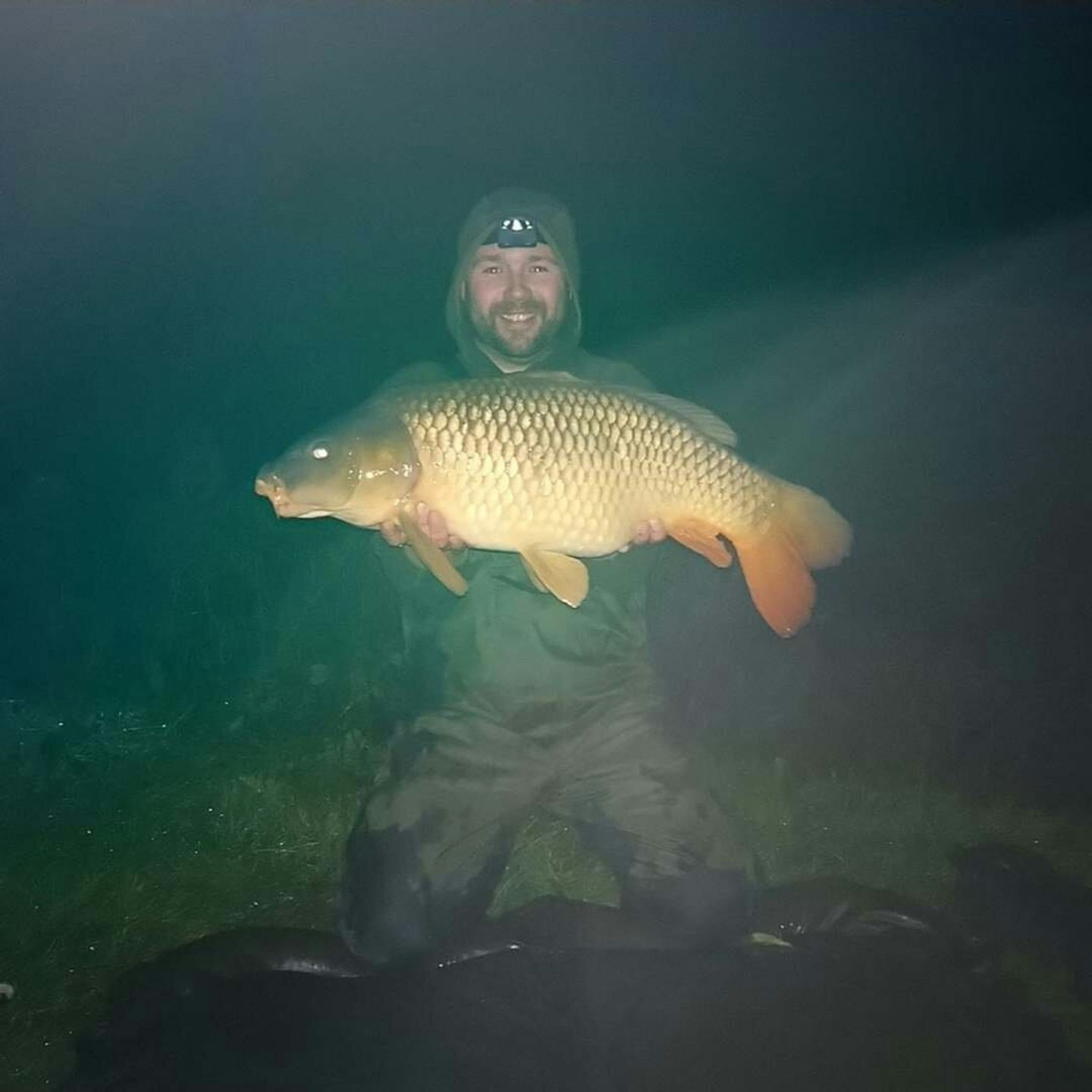 3 of 3
20lb common
PRICES AND FACILITIES
£25 for 24 hours
Day tickets £12 for two rods, £10 for one
Evening tickets £8 for two rods, £6 for one
Senior, junior and disabled concessions
Large on-site tackle shop
Cafe open Fri/Sat/Sun and bank holidays
RULES
Barbless hooks
Two rods only
No leadcore
Unhooking mats must be used
No peanuts, tiger nuts, trout pellet, shelf-life boilies, fake baits or homemade baits
Full rules on venue website