THERE'S no more exciting way of catching carp than to watch those big lips rise and engulf a floating offering. Surface fishing is a tactic that requires mobility and stealth – and therefore a minimum of kit.
Here, then, is our pick of 20 great venues where you can go to get them troughing off the top…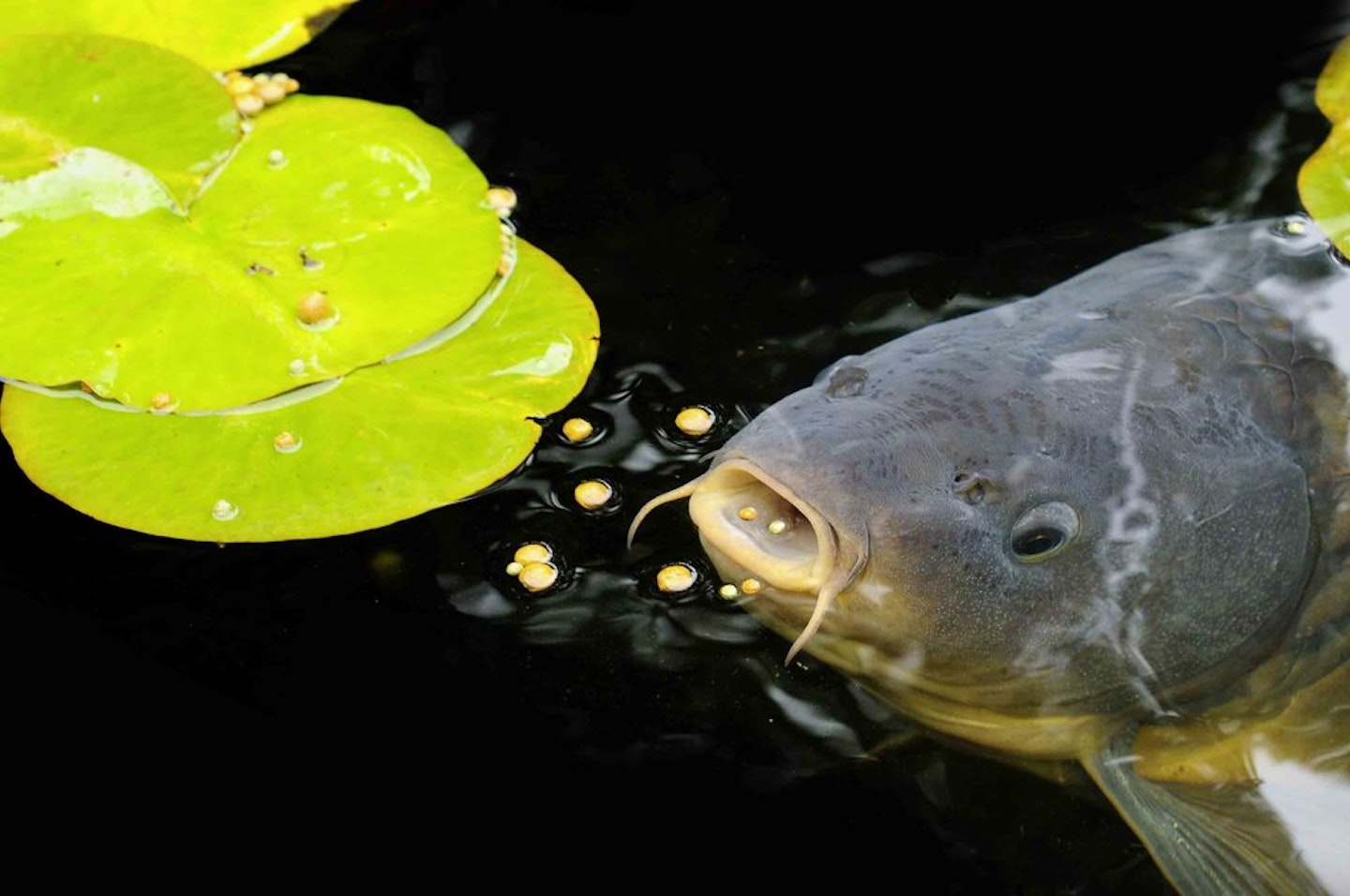 Manor Farm Lakes, Biggleswade, Bedfordshire
The Carp Lake holds around 300 carp averaging 16lb-19lb, with 70 twenties and five thirties at the right time of year. The four-acre water has a single island and 28 fishable swims, making tracking down the residents relatively easy. Get them going, and floater fishing can be very productive.
Contact: 01767 601138
Postcode: SG18 9BB
Todber Manor, Sturminster Newton, Dorset
Wadmill Lake, the 4.5-acre runs water, has 31 wood-chipped swims and a massive stocking of carp from 9lb-30lb. A bubble float set-up and lots of dog biscuits are all you need.
Contact: 01258 820384
Postcode: DT10 1JB
Wylands Farm Fishing, Battle, East Sussex
Both Rosie's and House Lakes are well stocked with carp to over 20lb… and they love a surface bait. Some big grass carp have shown in recent years. Bread and mixers work well.
Contact: 01424 893394
Postcode: TN33 0SU
Anglers Paradise, Beaworthy, Devon
Head down to the Eldorado day-ticket complex for some superb surface fun on four brilliant waters. The biggest fish are in the Carp & Catfish Lakes 1 & 2, but for a crack at a colourful koi, creep quietly round the Top Lake and Koi Lake. Freelining works best.
Contact: 01409 221559
Postcode: EX21 5XT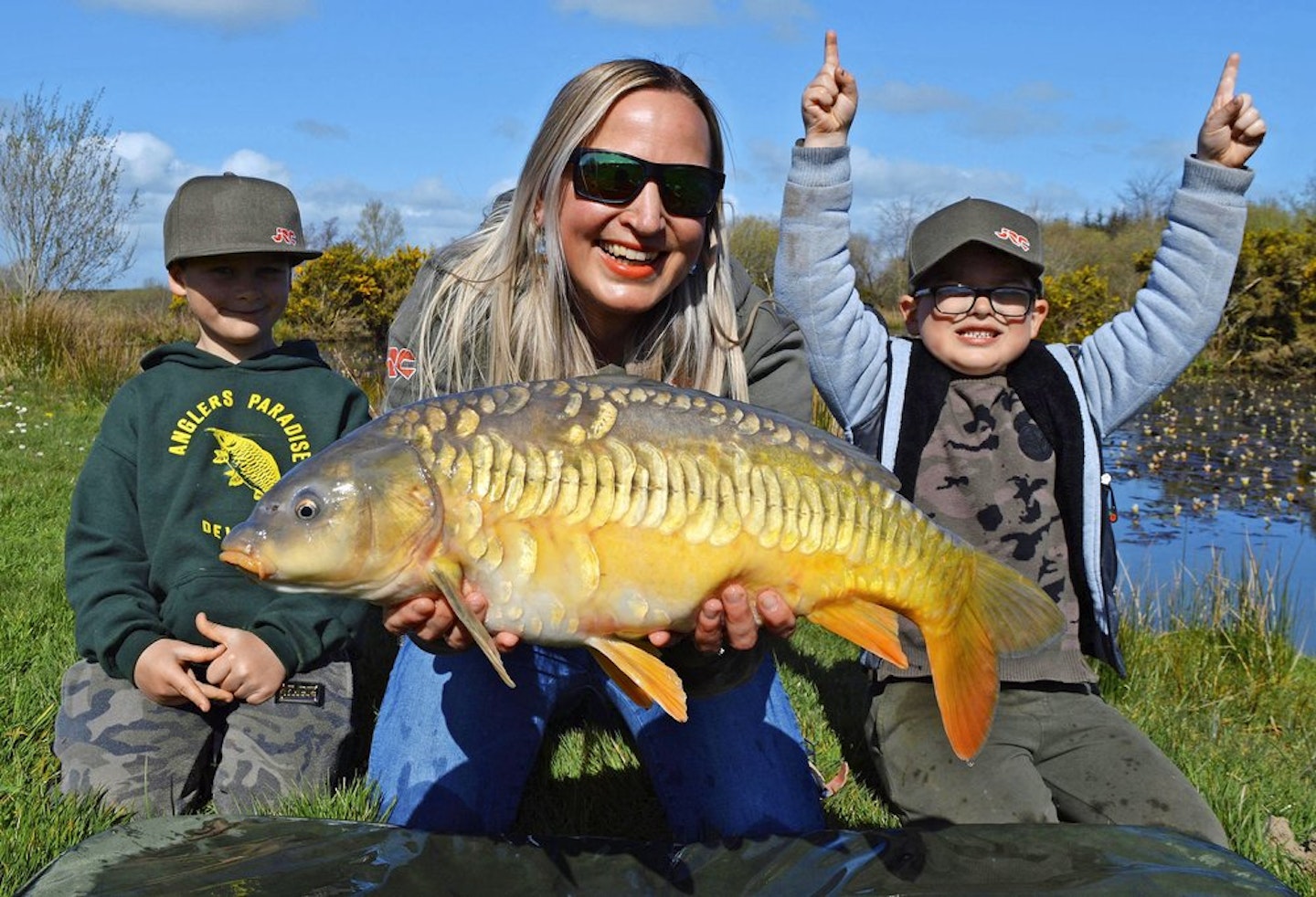 Linear Fisheries, Witney, Oxfordshire
Surface fishing is often ignored by anglers visiting the country's biggest day-ticket carp complex, but those who have tried it have had explosive results. St Johns, Brasenose 1 & 2 and Hunts Corner are all good for superb surface sport. Use the marker float/washing line trick to spook the gulls and get some feed in.
Contact: 07885 327708
Postcode: OX29 7QF
Drayton Reservoir, Daventry, Northamptonshire
On what was once a match venue, the huge stock of carp in this prolific reservoir have grown to impressive sizes, with most fish in double figures. Made famous for the baggin' waggler, or spodding over zigs, the fish go for surface baits too. Keep the feed going in and they'll soon be Pac-Manning all over.
Contact: 07889 532563
Postcode: NN11 8YY
Bluebell Lakes, Peterborough, Cambridgeshire
Some of the country's biggest surface-caught carp are landed here every year. The floater sport is best on Bluebell, Kingfisher and Sandmartin Lakes. In fact, Sandmartin's biggest common of over 50lb was taken on a trimmed-down pop-up on a controller float rig.
Contact: 01832 226042
Postcode: PE8 5HP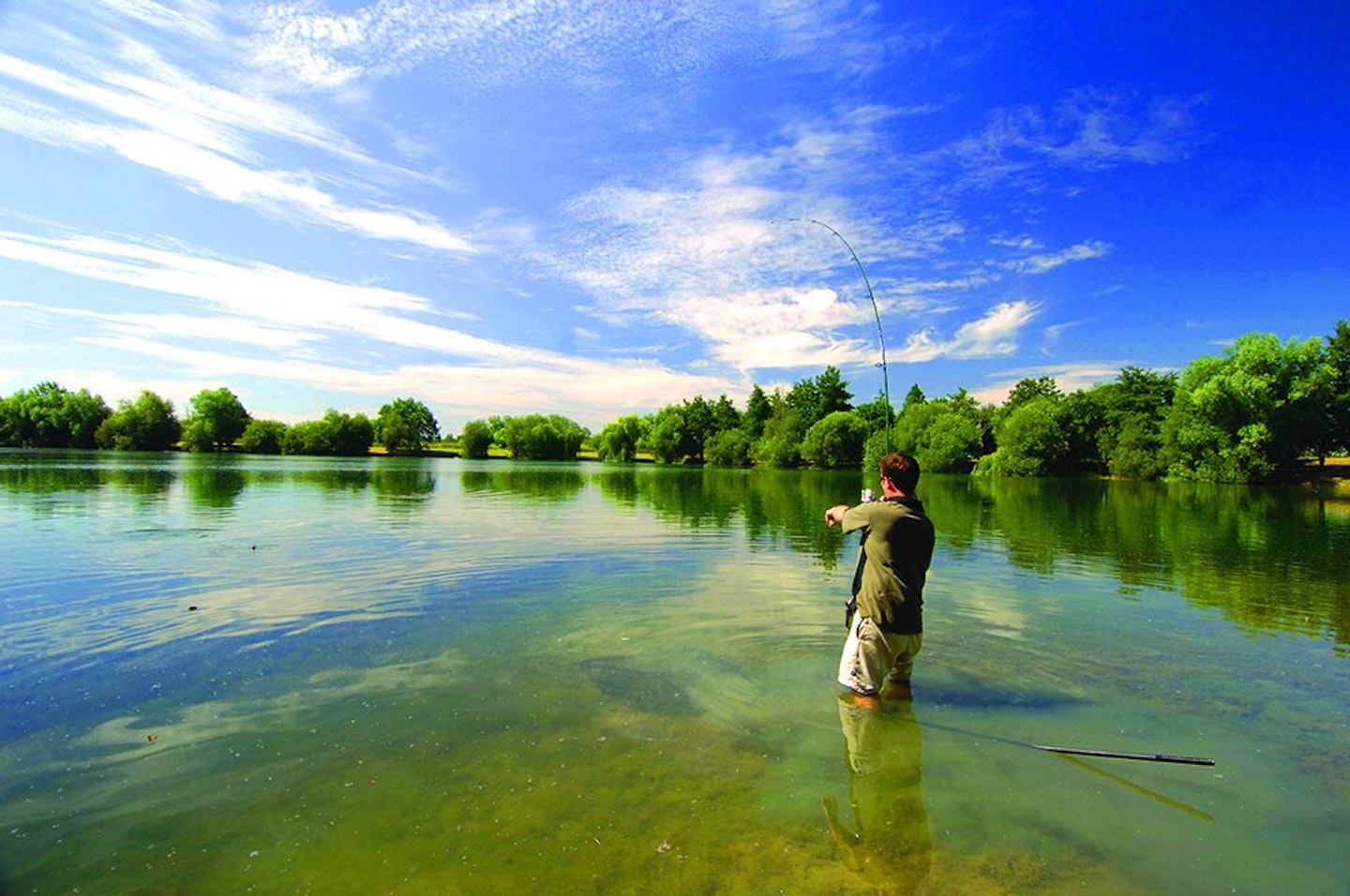 Nine Oaks Angling Centre, Craigfryn, Wales
The three coarse lakes at this holiday venue all offer the chance of exciting evening surface action. Both mixers and bread work well, with the biggest carp found in the Main Lake. There's a chance of a bonus grass carp too.
Contact: 01545 580482
Postcode: SA47 0RY
Horseshoe Lake, Lechlade, Gloucestershire
During the warmer months, Summer Bay and Trout Bank can both yield amazing surface catches. Use a strong set-up to counter the weed, and be prepared for a tough fight. The 800-1,000 stunning Horseshoe carp are truly back to their best.
Contact: 01367 253959
Postcode: GL7 3QQ
Sandhurst Lake, Yateley, Hampshire
With zig rigs banned, the best way to fish up in the water on this prolific day-ticket lake is with floaters. One of the lake's most famous residents, Nige's Fish, was recently banked on this tactic on the captor's very first visit to the lake.
Contact: 07766 416223
Postcode: GU47 94A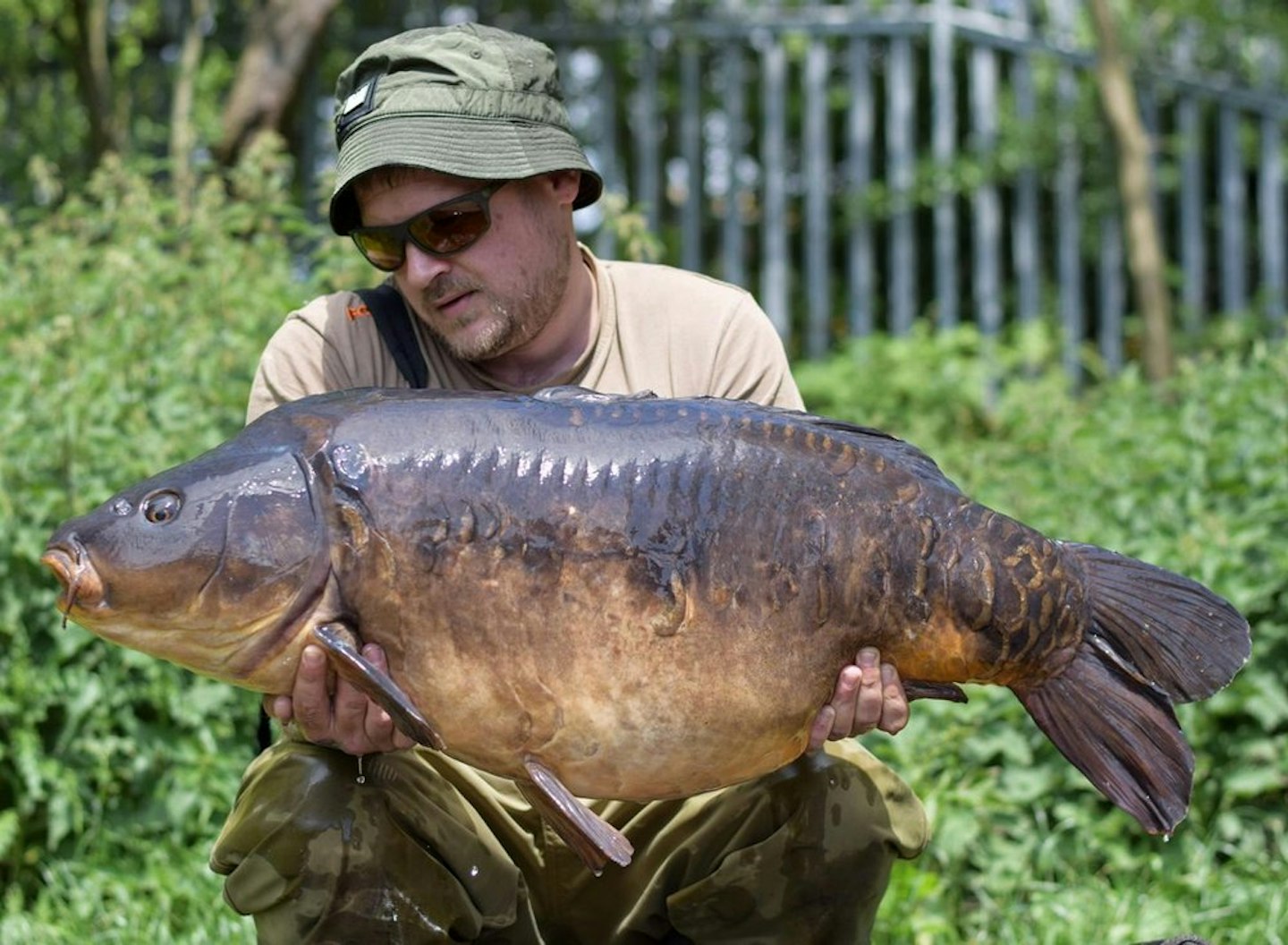 Suffolk Water park, Bramford, Suffolk
At 27 acres, the Big Lake contains 150-200 fish to over 30lb. These love a mixer or a floating pellet, the hot areas being the Shallow Arm and Back Arm. Make sure you bring plenty of feed to get them competing and to distract the birds.
Contact: 01473 832327
Postcode: IP8 4JS
Baden Hall Fishery, Eccleshall, Staffordshire
The Middle Pool is a phenomenal eight-acre runs water with hundreds of quality carp to go at. Ranging from 10lb-27lb, the carp in here love surface baits, with some superb catches taken off the top, even on warmer sunny days in the winter!
Contact: 01785 850313
Postcode: ST21 6LG
Stanwick Lakes, Wellingborough, Northamptonshire
Some fantastic surface fun can be had on the four-acre Mallard Lake, which holds an estimated 350 carp running to 33lb. If you can't get on there, try the nearby Swan Lake, which is a little bit easier. The fish in here average 10lb-20lb.
Contact: 07974300015
Postcode: NN9 6GD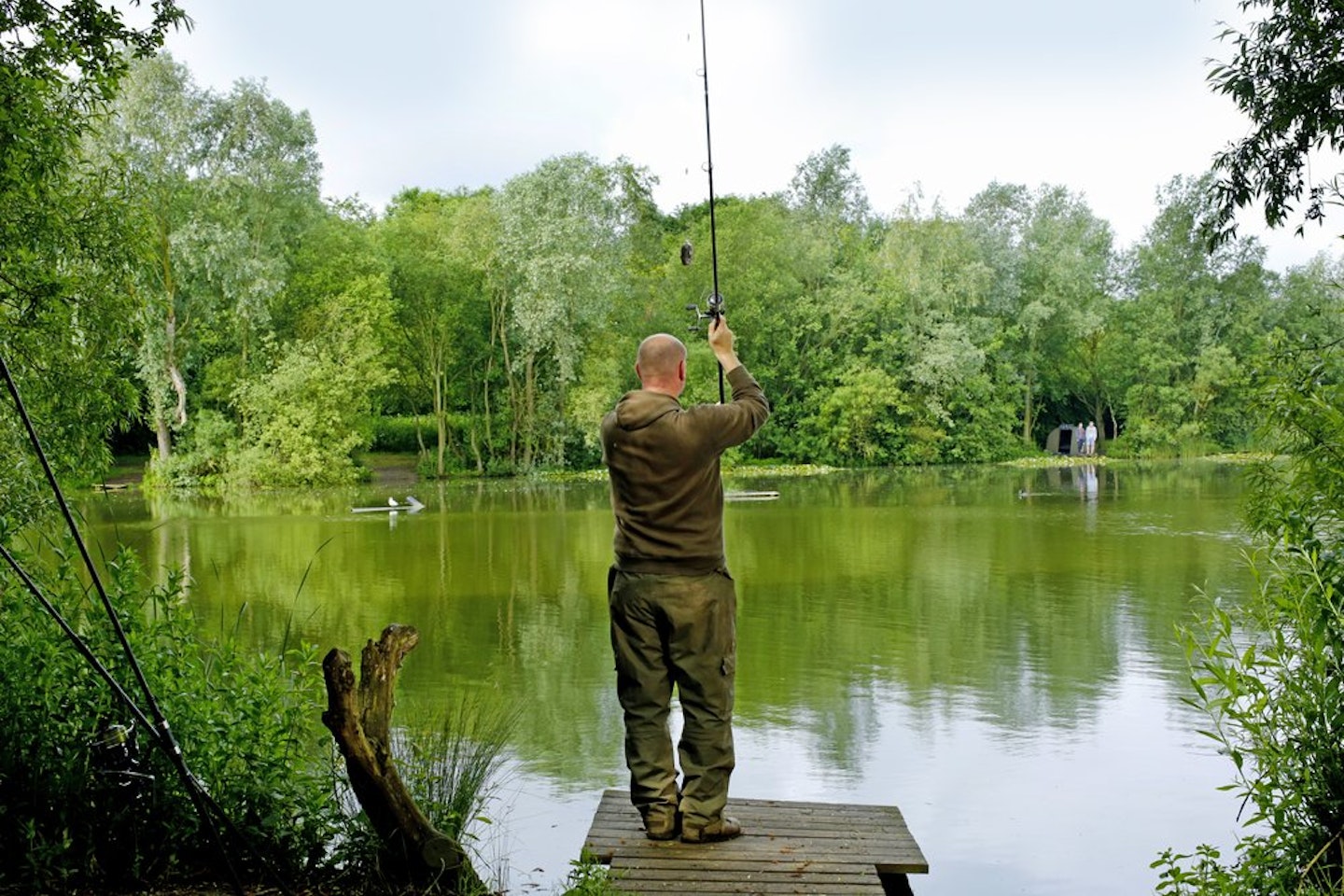 Marchamley Pools, Shrewsbury, Shropshire
Three of the four pools here all offer a good chance of catching a carp or two off the top. The House Pool is where the biggest residents gather, including king and grass carp to over 30lb. Keep quiet around the island and corners and you might just tempt a whacker.
Contact: 07949 125843
Postcode: SY4 5LE
Wyreside Lakes, Lancaster, Lancashire
If it's fish off the top you want, you need to drop on to the 11-acre old trout lake known as Sunnyside 2. It has 20 swims and roughly 200 specimens to over 30lb that are averaging double figures. The fish love to follow the wind on here.
Contact: 01524 792093
Postcode: LA2 9DG
Elphicks Fisheries, Horsmonden, Kent
The carp in Prairie and Sandwich Lakes love the sunny weather, and are renowned for taking bread off the surface. The biggest are in Prairie, which has lots of 20-pounders present.
Contact: 01580 212512
Postcode: TN12 8EL
Fenland Fisheries, Huntingdon, Cambridgeshire
Named after the Dutch engineer responsible for the draining of much of the East Anglian Fens, Vermuyden Lake is heavily stocked with 200-plus carp to over 30lb. When the sun is shining, the fish can be easily spotted and are very susceptible to floating offerings.
Contact: 01497 841858
Postcode: PE28 3SA
Ladywood Lakes, Mirfield, West Yorkshire
There are hundreds of hungry carp in the Small Lake, so you can be certain of a hectic day's sport. Floater fishing is by far the best method in the summertime – just keep the bait going in to distract the birds and the carp will soon follow.
Contact: 07792731170
Postcode: WF14 8HH
Farlows, Iver, Buckinghamshire
The carp in Lake One at Farlows adore floating baits and will often switch on to them very quickly if you can find them. Try to use smaller baits like the Sticky Krill floaters to get them feeding confidently. The stocks here are big and powerful, so gear up accordingly and abide by the fishery rules.
Contact: 01753 630302
Postcode: SL0 9LL
Messingham Sands, Scunthorpe, Lincolnshire
The relatively deep waters of the North and South day-ticket lakes create the perfect environment for surface fishing on warm summer days. The carp run to over 25lb and are present in good numbers. Try Oak Tree Pond for some action on freelined bread.
Contact: 07900 265981
Postcode: DN17 3PN