Urban fishing is something I've come to love more and more over the years.
Some people avoid it at all costs. In fact, most people I talk to say it's their worst nightmare. For me, however, it's fascinating for a number of different reasons.
The majority of the time no one really knows where the fish even came from. Most likely they lived in the venue before its surroundings became "urban" and they have learned to adapt.
There's also way less angling pressure on these waters, so you can get a campaign going and get to feel as though you're at one with the venue.
Despite this not always being the most therapeutic style of angling, there's something unique about it, which gives me a massive buzz.
Learning what could reside in these kinds of venues is what gives me the motivation to go and fish them.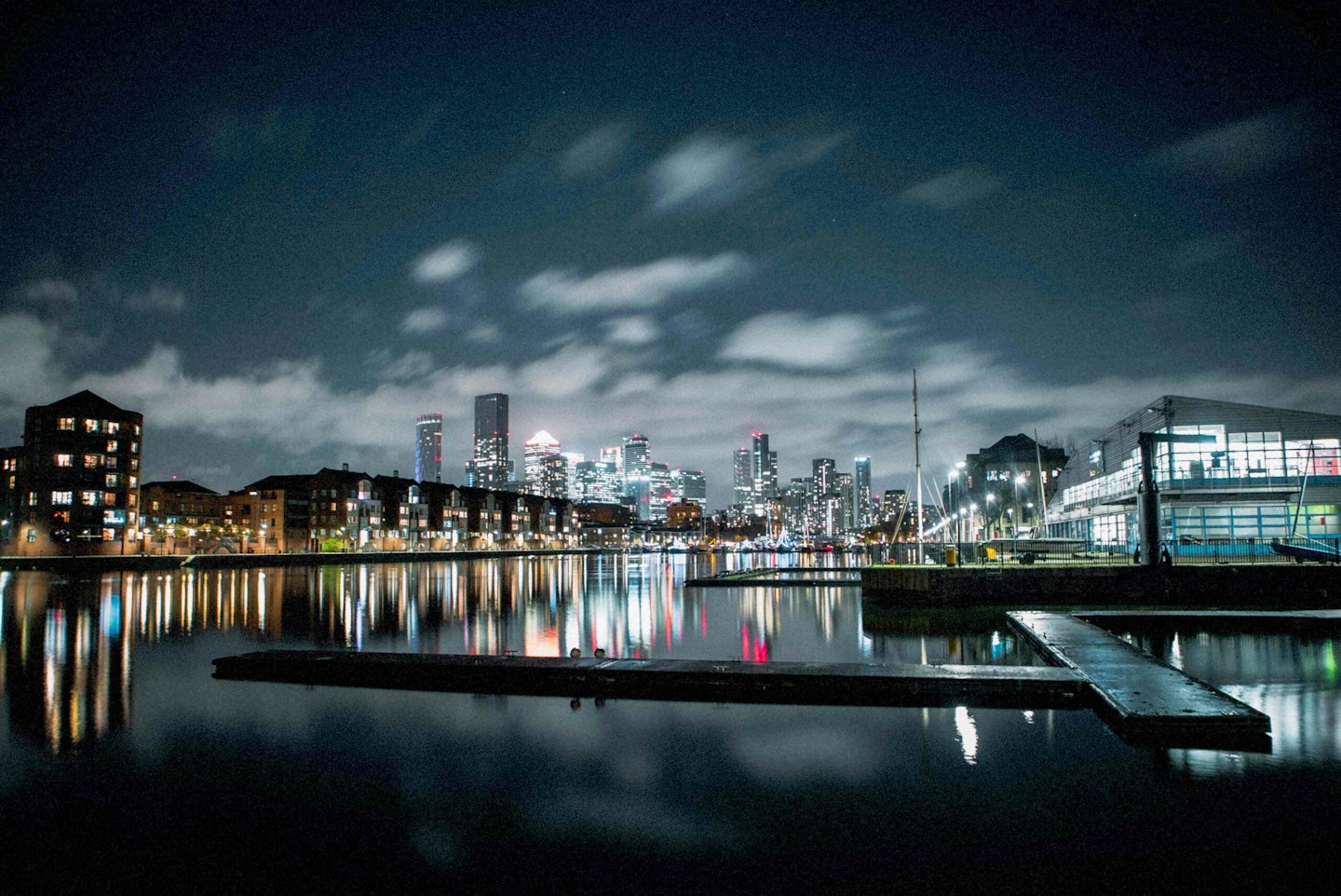 Urban etiquette
When it comes to targeting a venue in a city or somewhere built up, there are a few things you have to bear in mind.
It's there for everyone to share, and fitting in with the dog walkers, boaters or tourists is all part of it. Don't get me wrong, you might find an urban venue that isn't heavily frequented by members of the public and you can enjoy some peace and quiet.
However, for the most part it's urban for a reason - because there's a desire to live in that area. As a result you have to deal with busy banks. You want to try and fit in as best you can. I always make sure I'm bivvied up out of the way, my gear is neat and tidy, and I don't leave my rods or tackle lying around. It's likely there are residents living close by, so don't make loads of noise. If you respect people they generally don't tend to bother you.
I've always been an outgoing person, so I'm more than happy to talk to people on the bank. Most of the time they just want to ask questions out of curiosity. You'll soon begin to lose patience if you let it stress you out. It can be testing at times, yet when you get past that and realise just how special the fishing can be, you'll realise it's worth it.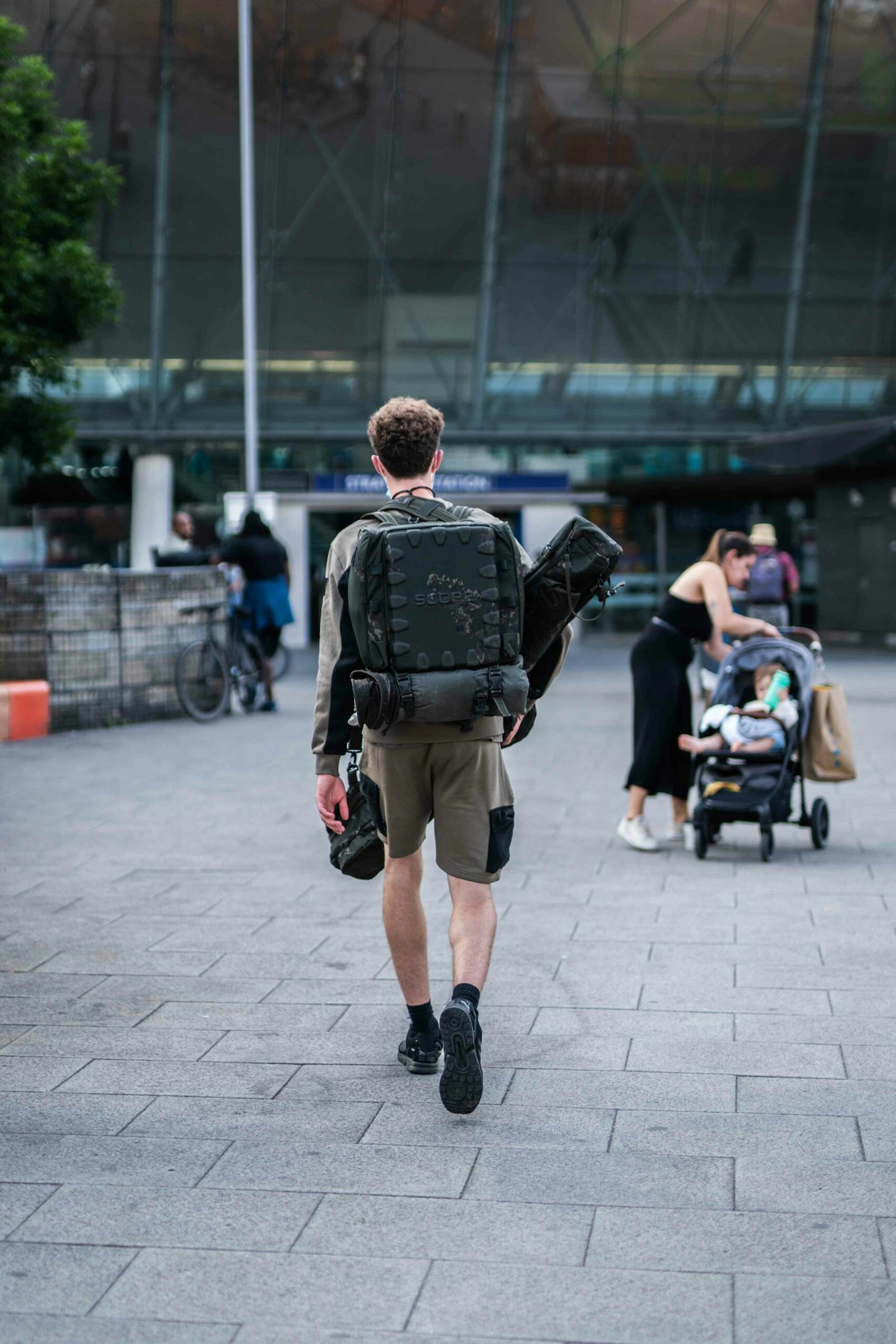 Pick your target
Most of the time the stock is unknown, so you'll be starting out with little information on what exactly you're fishing for. I've always liked that element, but I can see why having a target to aim for is helpful.
If you're looking at getting into urban fishing, I'd suggest starting on somewhere that you know has special fish in it. Somewhere that will motivate you. Having this as your first memory could change the way you perceive urban angling.
Everyone's perception of what the "best" urban venue might be is different. I like somewhere with an element of the unknown. I might not catch much, but all the while the thought of what could pop up keeps the fishing thrilling.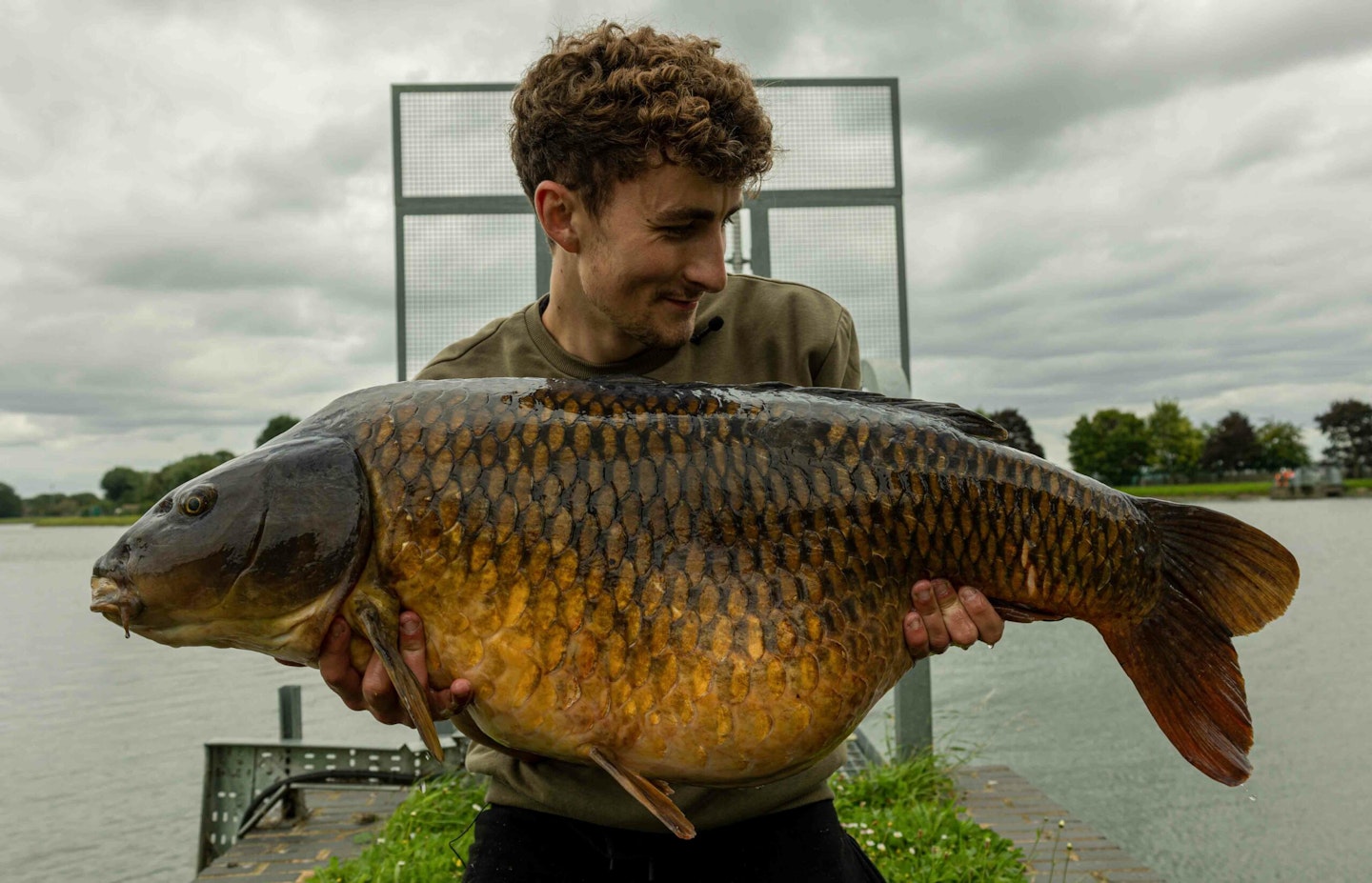 Compact kit is a must
Another really important part of fishing in built up areas is having the right gear that suits this specific style of angling. I've always used compact gear and there's no way I'd be able to fish without it. Sometimes parking nearby isn't an option, or for someone like me who doesn't drive, you will have to use public transport.
I use retractable rods with a much smaller pack down size than traditional two-piece models. Not only does it make carrying your gear easier, but it's also more inconspicuous once you're at the venue. It simply isn't practical to have a 12ft rod along the canal tow path. I also recently invested in a small trolley which makes getting around super easy and can fold under my bed once I'm at the venue. With that I'm able to put my Scope 4 Fold Bed, my rucksack, rods and bivvy on it and travel with ease. I know so many people who want to fish urban venues but the gear they have is holding them back.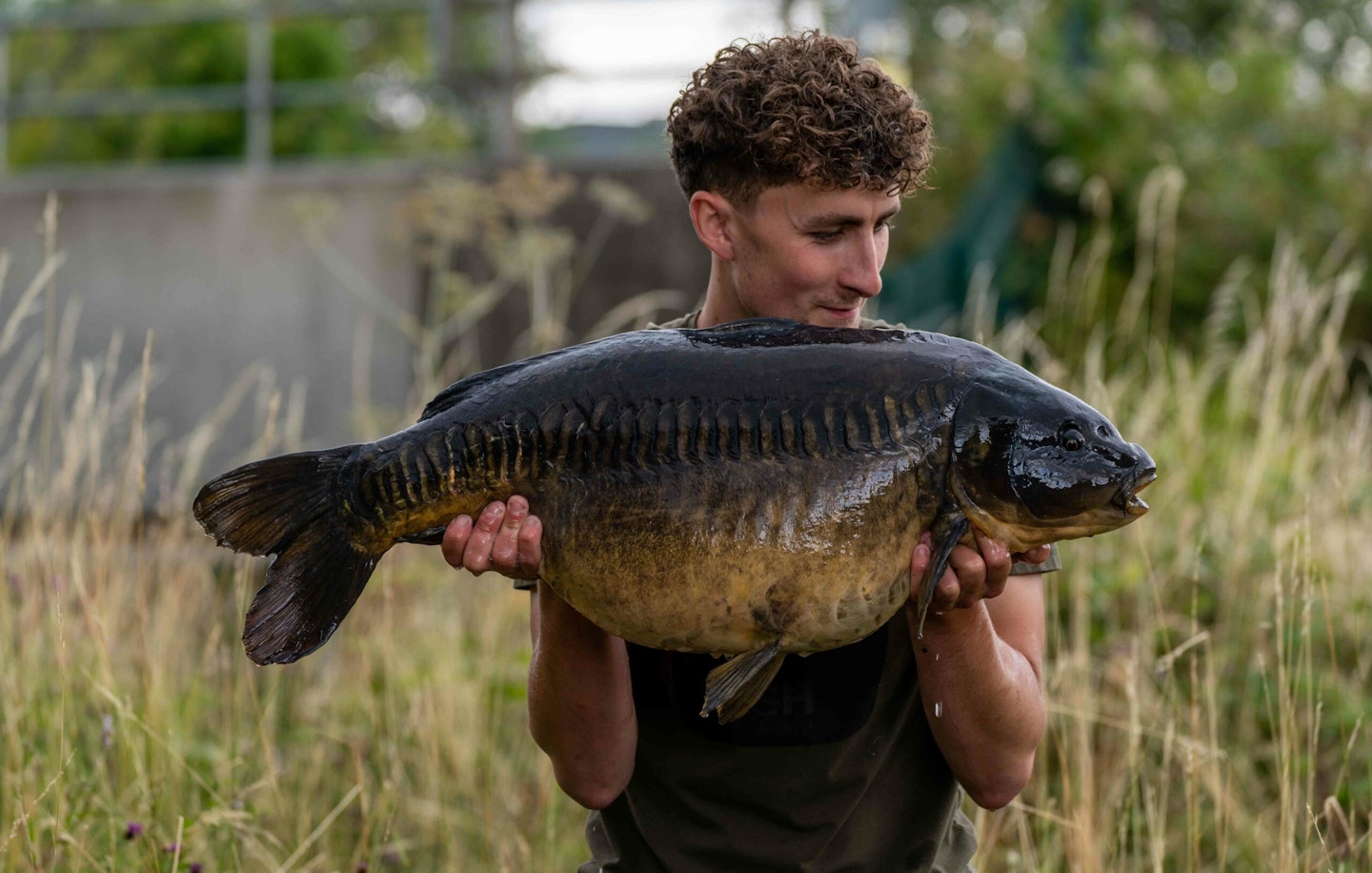 Get your prep done
As most urban venues are relatively unpressured by anglers, you can spend a lot of time prepping areas and getting in tune with the water without being disturbed.
I like to make multiple trips, prepping areas and baiting, before I even think about fishing. On the baiting side I find incorporating natural food sources into your mix is a massive edge, especially on park lakes. The public are constantly feeding the birds with bread and seeds and, as night falls, the fish will make their way into the margins and mop up all the leftovers.
If they aren't used to feeding on boilies or particles it can take them a while to gain confidence as it's almost alien to them.
But if you can find what the regular food source is and use it in your mix you will get results much faster.
As a round-up, I would say a good starting point is somewhere that's relatively quiet and has plenty of fish to keep you going back for more.
Don't throw yourself in at the deep end and burn out. Urban fishing doesn't have to be hard work, and there are picturesque venues that can provide peaceful yet exciting fishing.
If you do your homework and put ample time into planning you'll reap the rewards.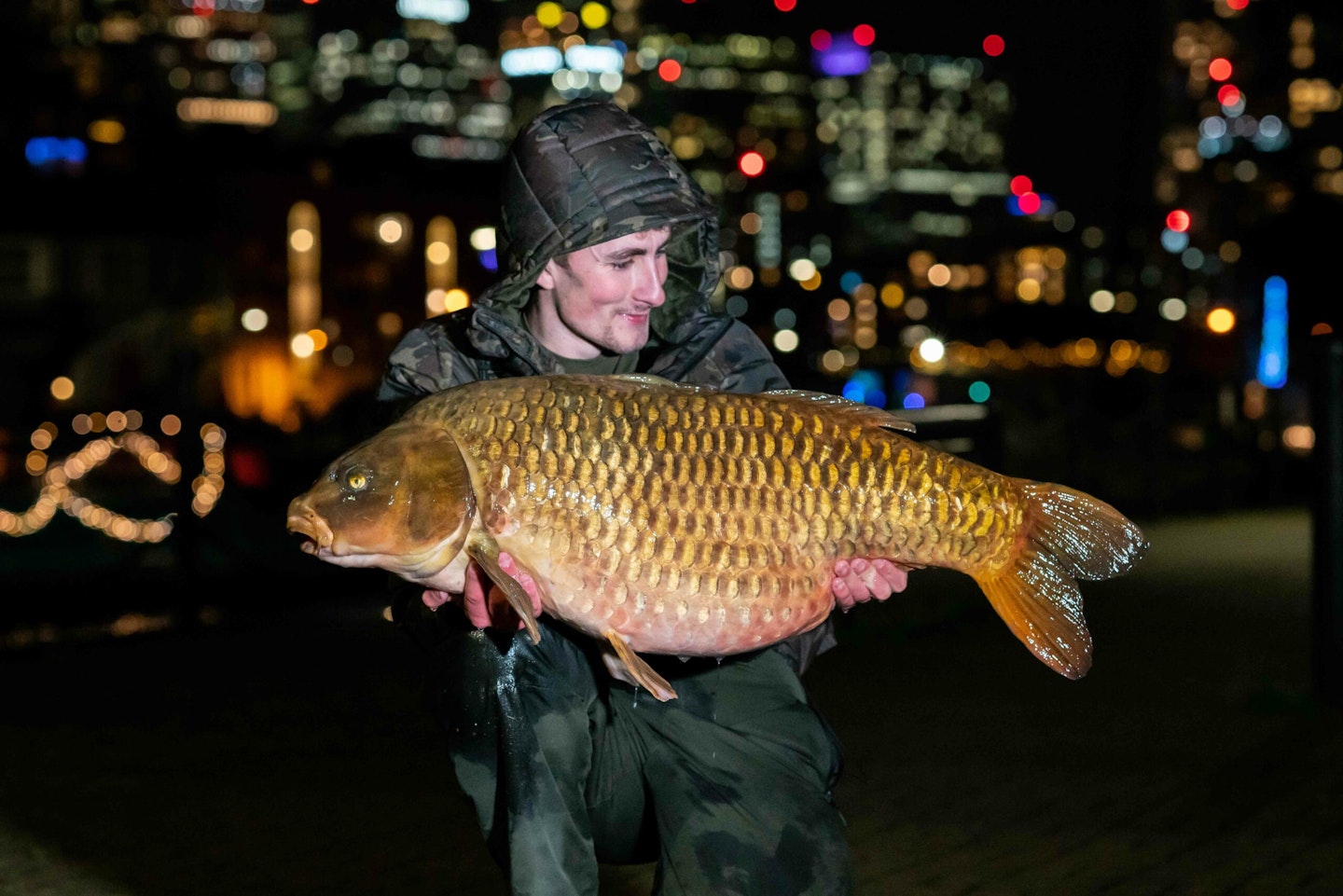 This page is a free example of the amazing content Angling Times Members get every single week. Becoming an Angling Times Member gives you access to award-winning magazine content, member rewards, our back issue archives, bonus content and more! Join our fishing community and find out more today!