WITH many different types of pole elastic available – latex, solid, hollow, hybrid, and all in a rainbow palette of colours – choosing the right one can be bewildering, to say the least!
So here we showcase six quality elastics and tell you why we think they are the best of their kind out there...
MATRIX SLIK
NEW Matrix Slik is said to offer the properties of both solid and hollow elastics. In reality, though, it's a solid elastic with a huge 600 per cent stretch factor, similar to that of a hollow.
Once set up correctly it doesn't flatten out or fail to retract. Easy to knot, hard-wearing and with an exceptionally smooth and slick finish that doesn't require much lubrication, it comes in 3m packs in sizes 4-6 to 20-22.
Price: £7.99
+ Lightweight, so good for fishing with longer poles
+ Great stretch factor
+ Works equally well under all conditions
- Its consistent stretch may cause a few problems in snaggy swims
- A good idea if Slik was sold in 5m or 6m packs
PRESTON INNOVATIONS HOLLO
LOTS of research went into the development of Preston's Hollo, which comes in six single-strength ratings from 7 to 19 that correspond to the spread size ratings of a normal hollow. For example, a 7 Hollo is equivalent to a 6-8 rating, and so on. Hollo has a consistent stretch factor and should be considered the go-to hollow if you're not too sure what you're looking for in an elastic.
A good spread of sizes and ease of use rightly makes Preston's Hollo one of the most popular elastics available. In 3m lengths.
Price: £11.99
+ Easy to use, with an overall good retraction rate
+ Great spread of size ratings makes Hollo suitable for most situations
+ Great value for money
- Fluoro colours are prone to fade quickly
- Lighter sizes lack a bit in responsiveness and tip retraction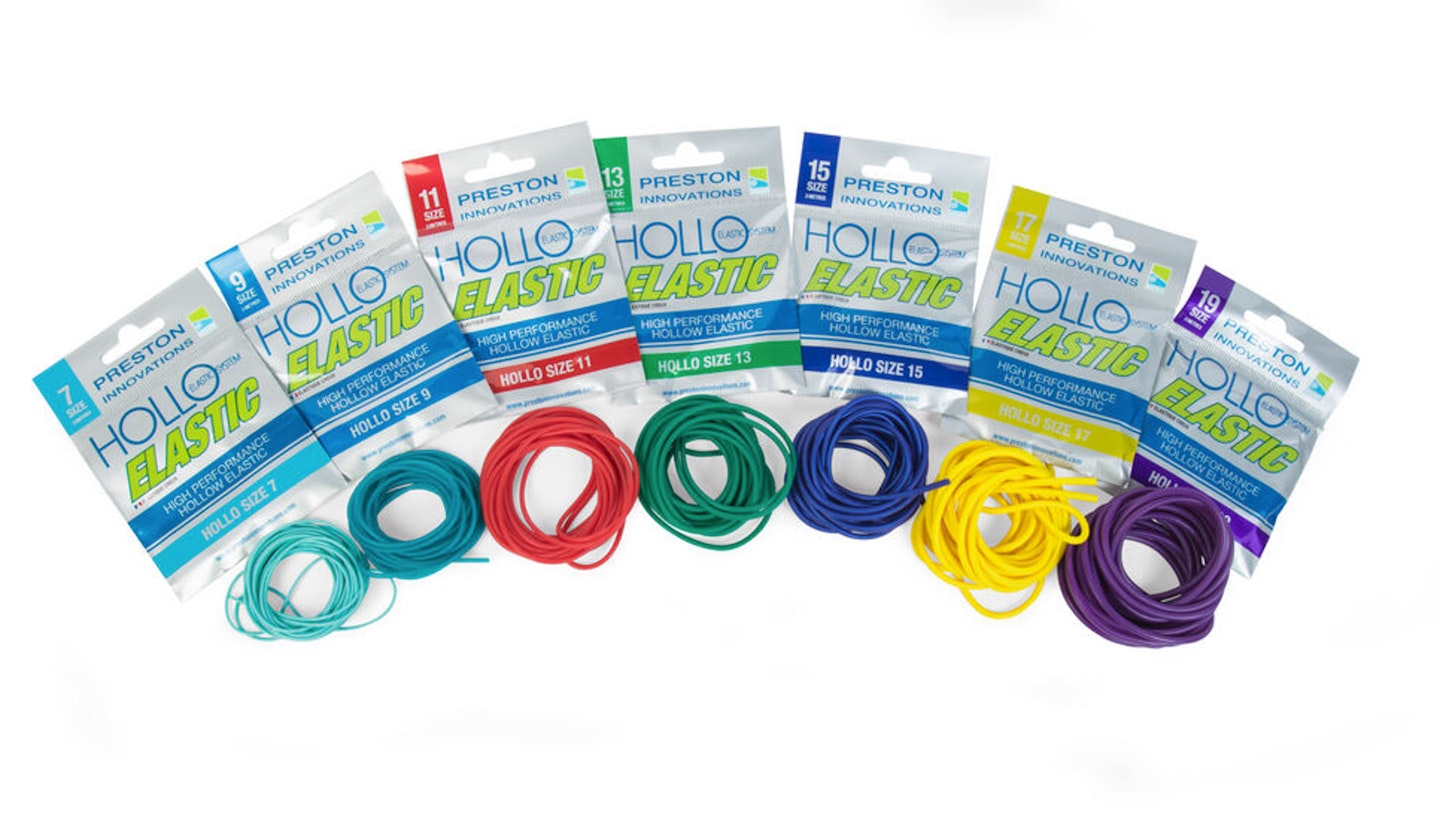 MIDDY REACTACORE HOLLOW ELASTIC
REACTACORE Hollow has a micro-bore that gives it a slight tension increase when put under pressure. A grey compound mixed with black nano-carbon particles makes it easier and quicker to land them. It has a high-viz finish and is pre-coated with lubricant that doesn't wear off easily. It's sold in 5m lengths, meaning it will elasticate two top kits. Sizes 4-6 to 25-30.
Price: £14.99
+ The 5m spools allow the elastication of two top kits
+ Long lifespan
+ Proven elastic used by many top match anglers
- Not the best spread of size ratings
- Selling it in 6m packs would ensure it easily fitted all top kits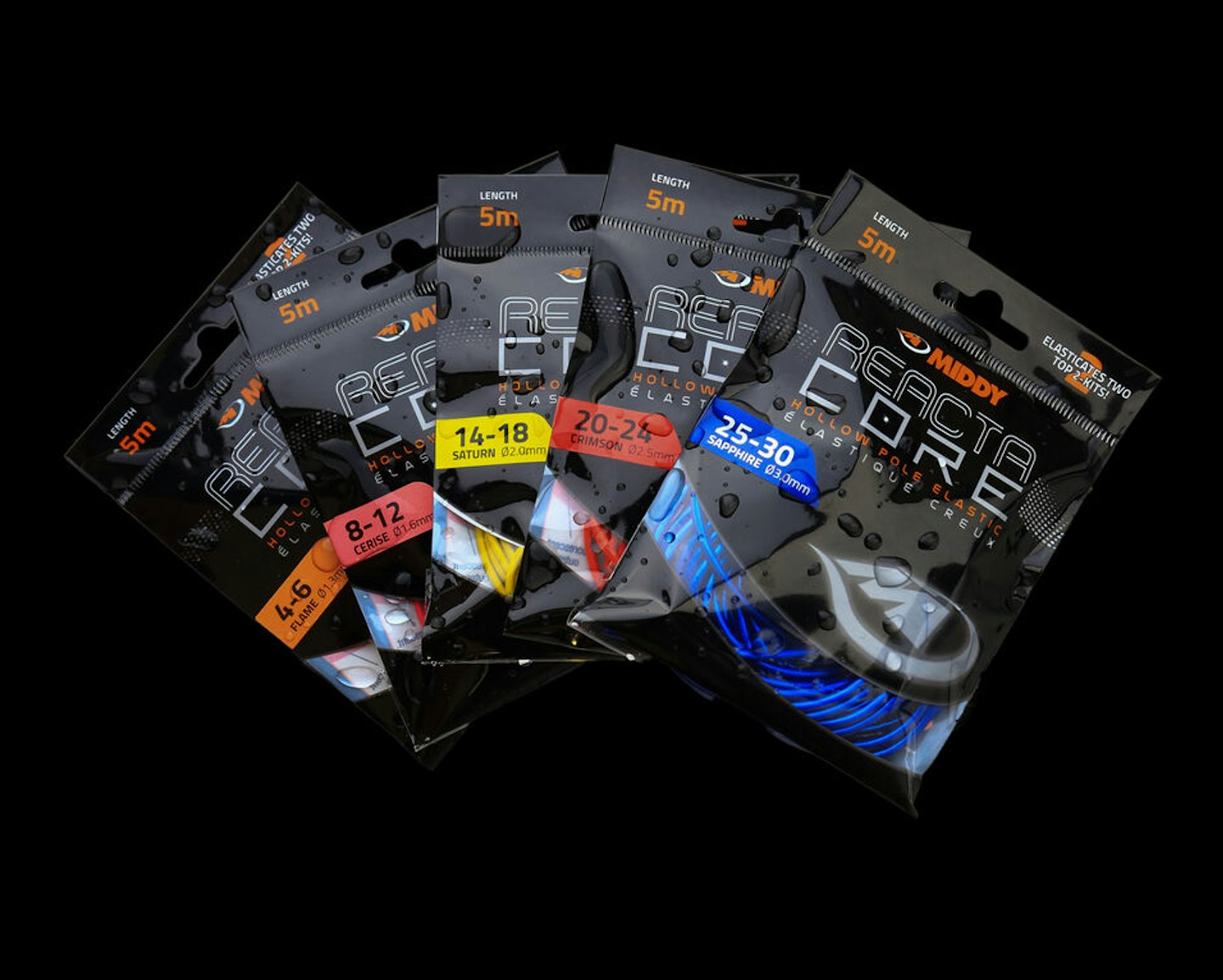 NUFISH ZIPP HYBRID ELASTIC
ZIPP Hybrid is basically a cross between a hollow and a solid elastic, offering the benefits of both without any negative aspects. It has the maximum stretch factor of a hollow teamed with the low diameter and smooth surface of a solid. Importantly, it doesn't flatten out as it passes over the lip of a PTFE bush, or is put under pressure from a big fish.
Zipp is said to have a 700 per cent stretch factor and is designed to withstand the extra friction of using side puller kits. In seven sizes, from 4-6 up to 16-18, in 3m lengths.
Price: £4.99
+ Great smooth finish produces easy travel through your top kit
+ Outstanding value for money
+ Huge stretch factor makes it ideal for use when the odd big fish is encountered in open water
- Fluoro-coloured elastics are notorious for fading
- Zipp's awesome stretch factor could actually work against you in snaggy swims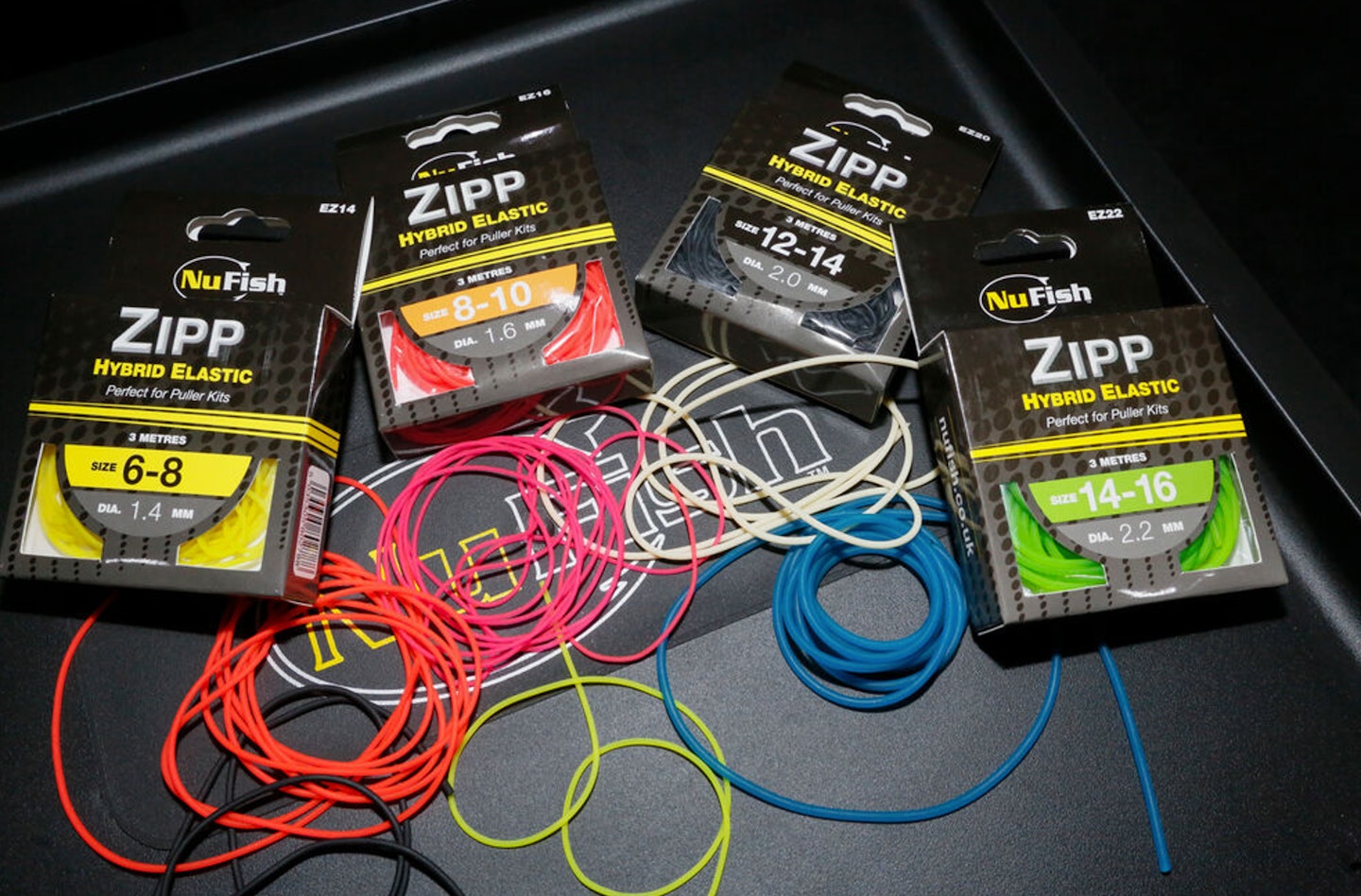 DAIWA HYDROLASTIC
This is the best known elastic of them all. Daiwa's Hydrolastic has been a game-changer. It was there in the beginning and is still widely regarded as the best hollow elastic today. The full colour-coded range of 10 goes from the lightest (Yellow, 1.3mm diameter, rated 3-5) to the powerful Brown Power, at 3.5mm diameter with a beefy rating of 20-plus. The beauty of Hydro lies in its all-round versatility and choice of strengths. The core is filled with fluid that allows it to stretch evenly, but when under stress the walls remain apart to exert consistent all-round pressure.
Price: £14.99
+ Hydrolastic's consistency of pressure allows the angler to ship back quickly with minimum risk – until the elastic is shortened via a side puller, when still more power can be exerted to land fish in double-quick time
+ Several elastic sizes (for example White, 10-12 rating) can be deployed with just a single top kit
+ Hydrolastic lasts, and you should get at least a season out of it even if you are bagging every week
- Hydrolastic doesn't come cheap at £14.99 per 3m pack, enough for one top kit
- The lighter sizes, by their very nature, can prove a little heavy when fishing 16m poles and need to be set quite tight to assure quick retraction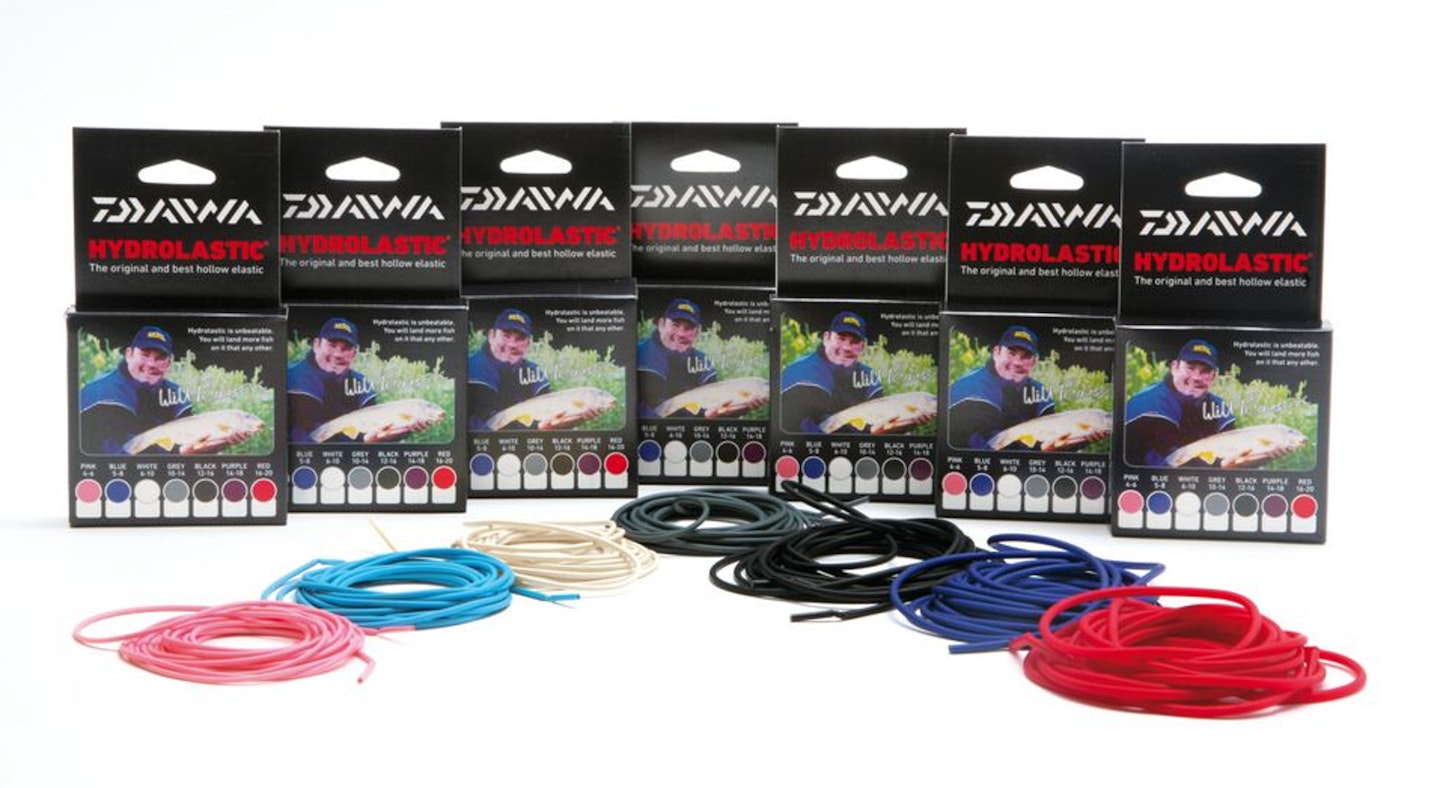 PRESTON INNOVATIONS DURA HOLLOW
A favourite of ours, especially in warm weather for big fish, and/or it's a bit snaggy and you need to get the fish away from a feature quickly. Dura Hollo now has an upgraded core material, and besides being as tough as old boots it power up really quickly. The more stress it comes under, the more pressure it exerts. Big fish find it difficult to run against. In six sizes from 8 to 16, in 3m packs.
Price: £13.99
+ Strong and reliable, it powers up very quickly
+ Long-lasting and very durable
+ Great for heavy-duty margin work
- Can be difficult to knot down tightly
- Due to its construction it works best in warmer conditions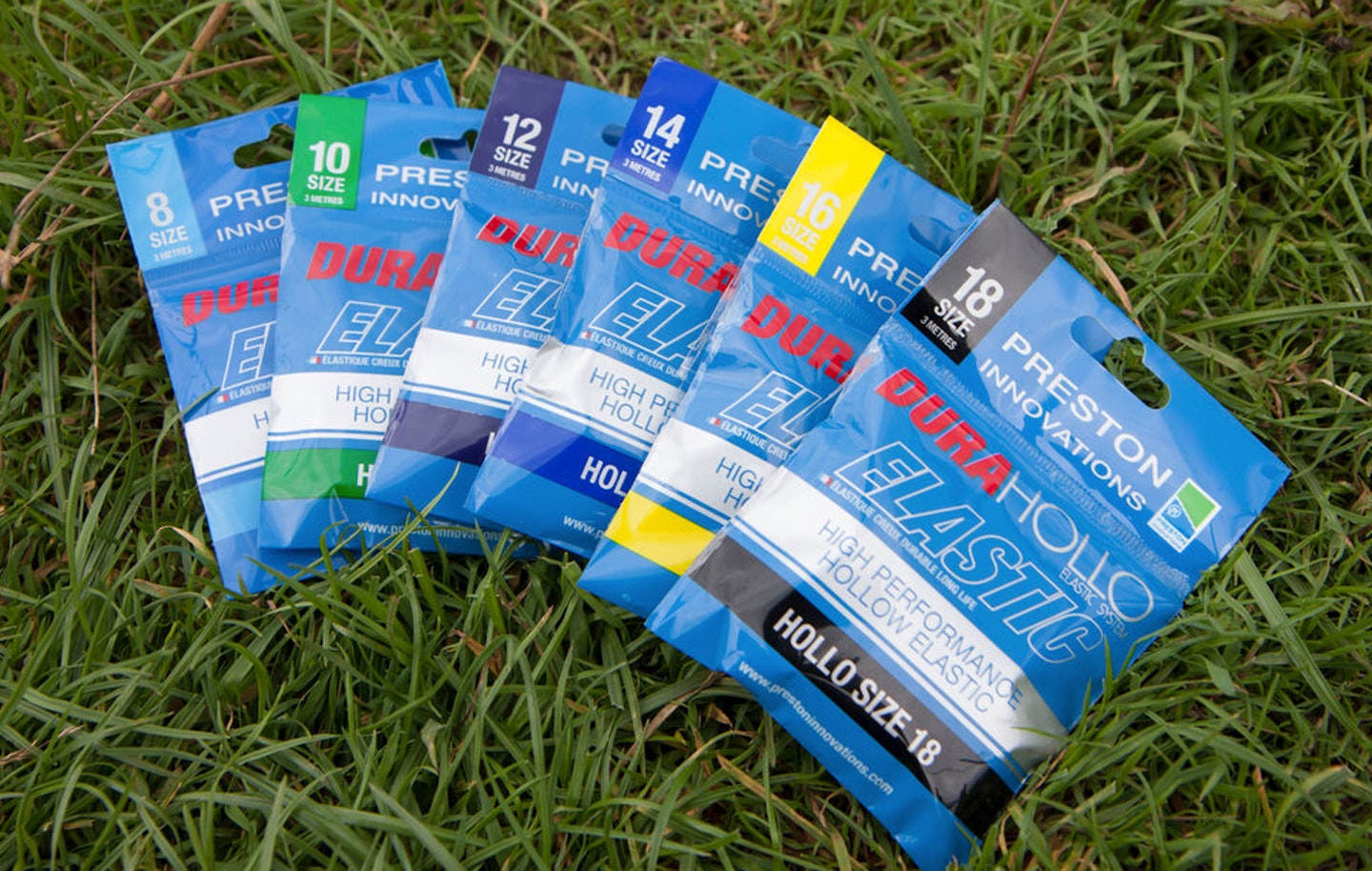 How to elasticate a pole
The key is to elasticating a top kit is to take your time when cutting it back so it doesn't break or split. Follow this sequence and you won't go far wrong…
1. Cut back the tip section a few inches at a time with a hacksaw until the PTFE bush fits snugly. Smooth the cut edge with sandpaper.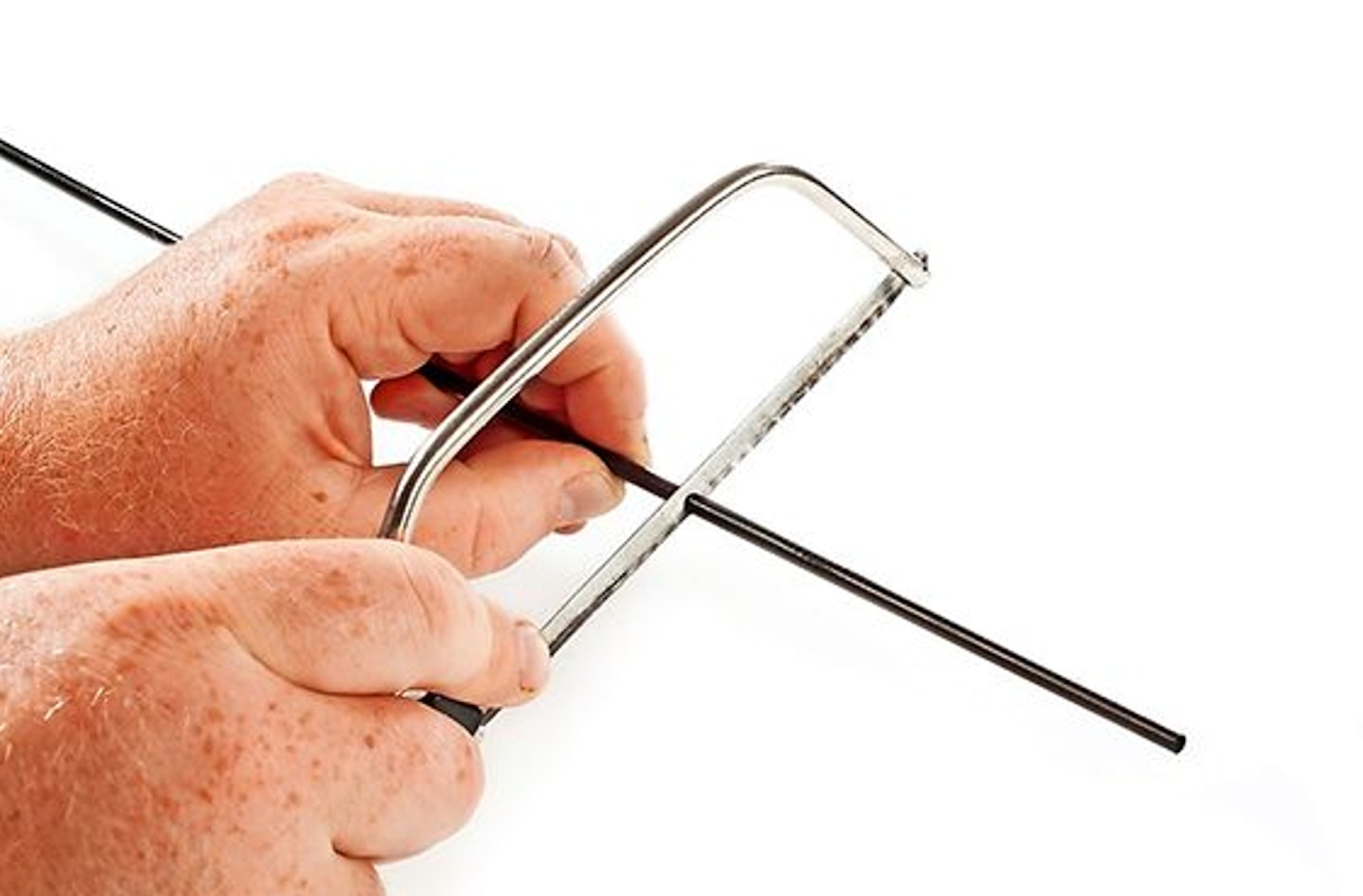 2. Now fit the PTFE bush. Some people like to use glue to achieve a permanent bond.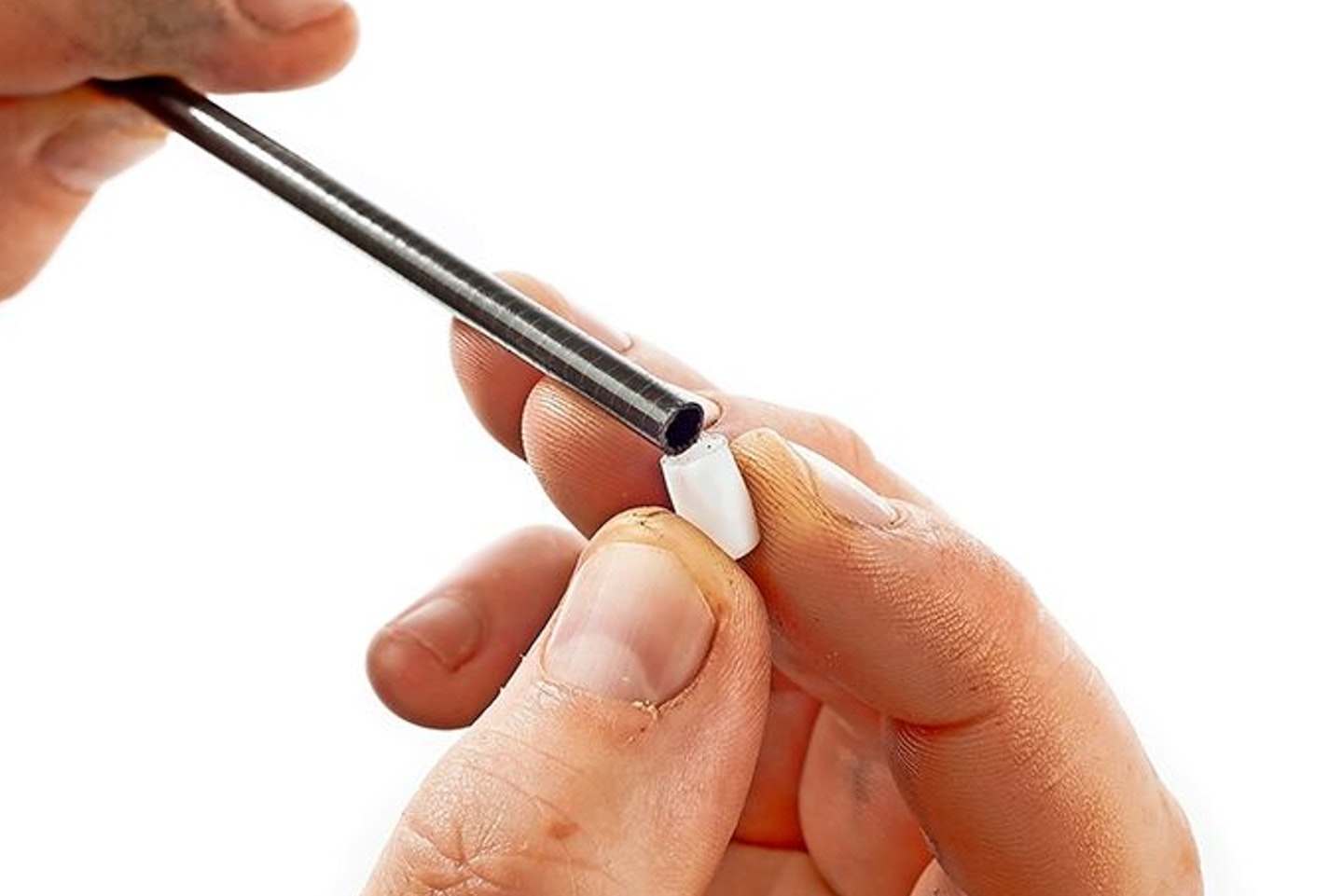 3. Slot the pole bung into the top kit and cut back the excess bung sticking out of the section, leaving enough space for the next section to fit.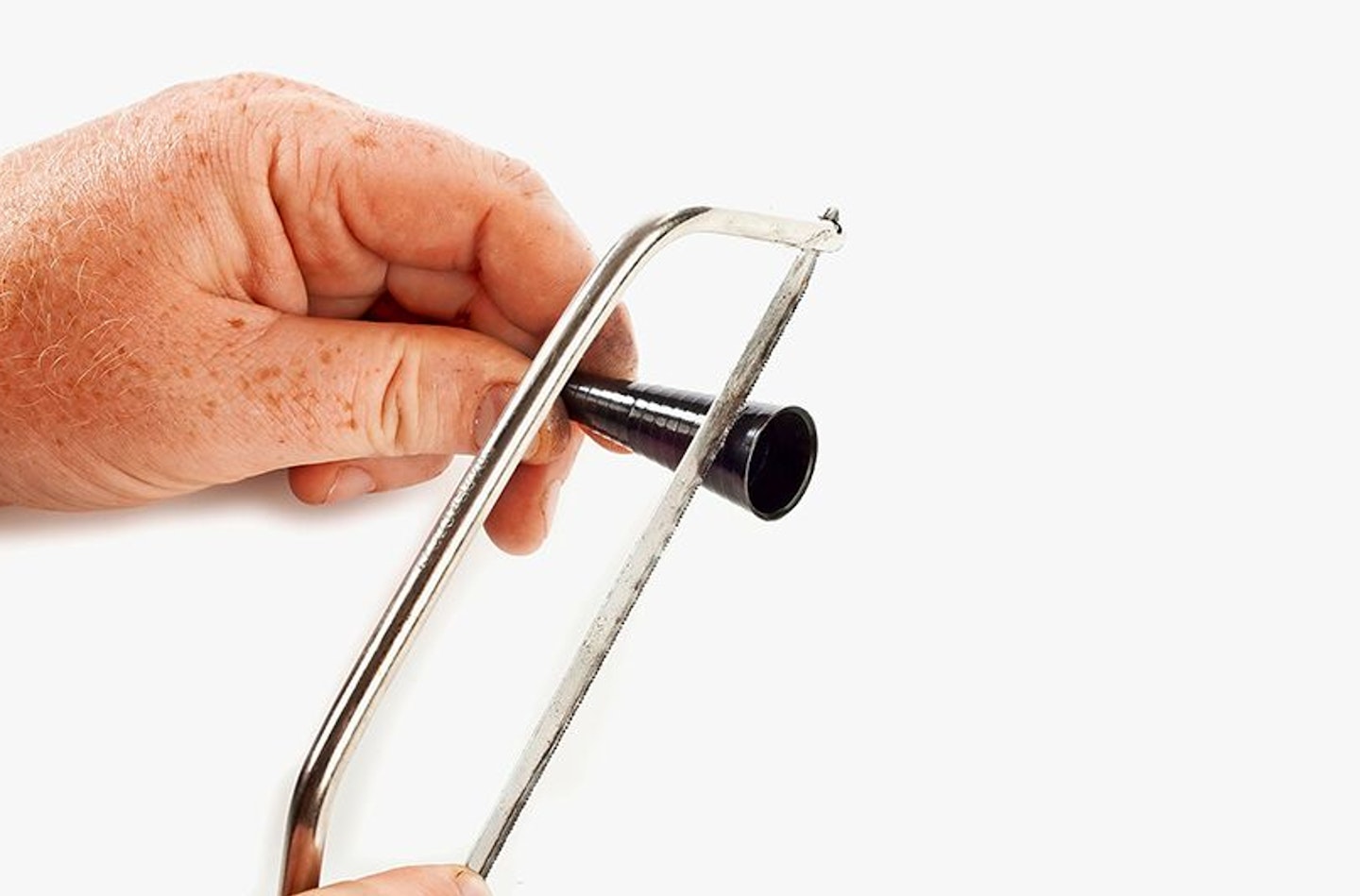 4. Thread elastic through the top kit and tie off the bung end with a figure-of-eight knot. Replace the bung and pull it tightly into place.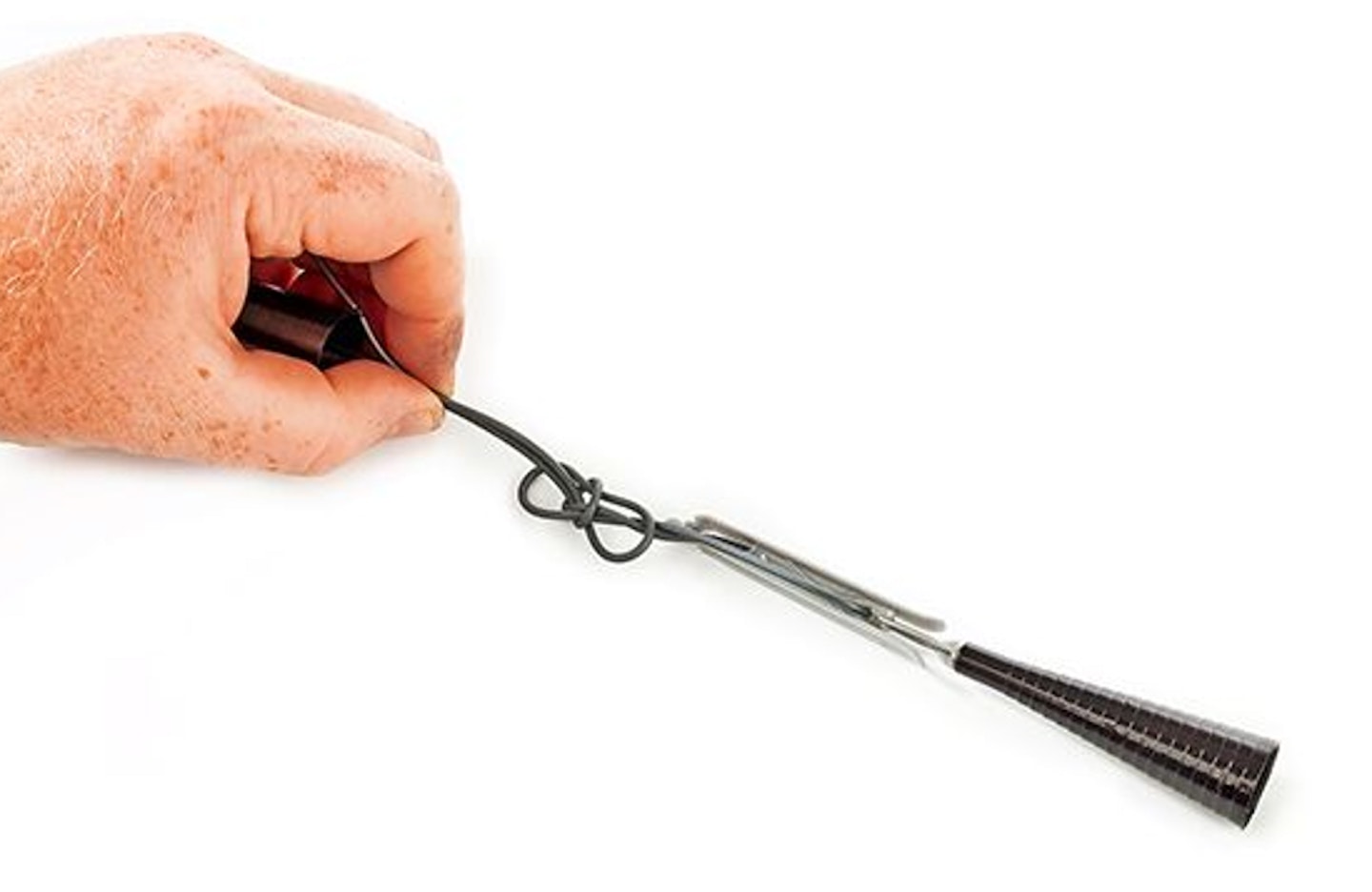 5. The easiest rig connector is a Stonfo, but some like Dacron connectors or a figure-of-eight crow's foot knot with trimmed-off ends.