Unlike men, not all pellets are created equal. Some have high oil content, some have low oil content, others break down and some are flavoured. Which one you pick depends on the job you want it to perform. To remove confusion, here's a selection of the types of pellet and how they work.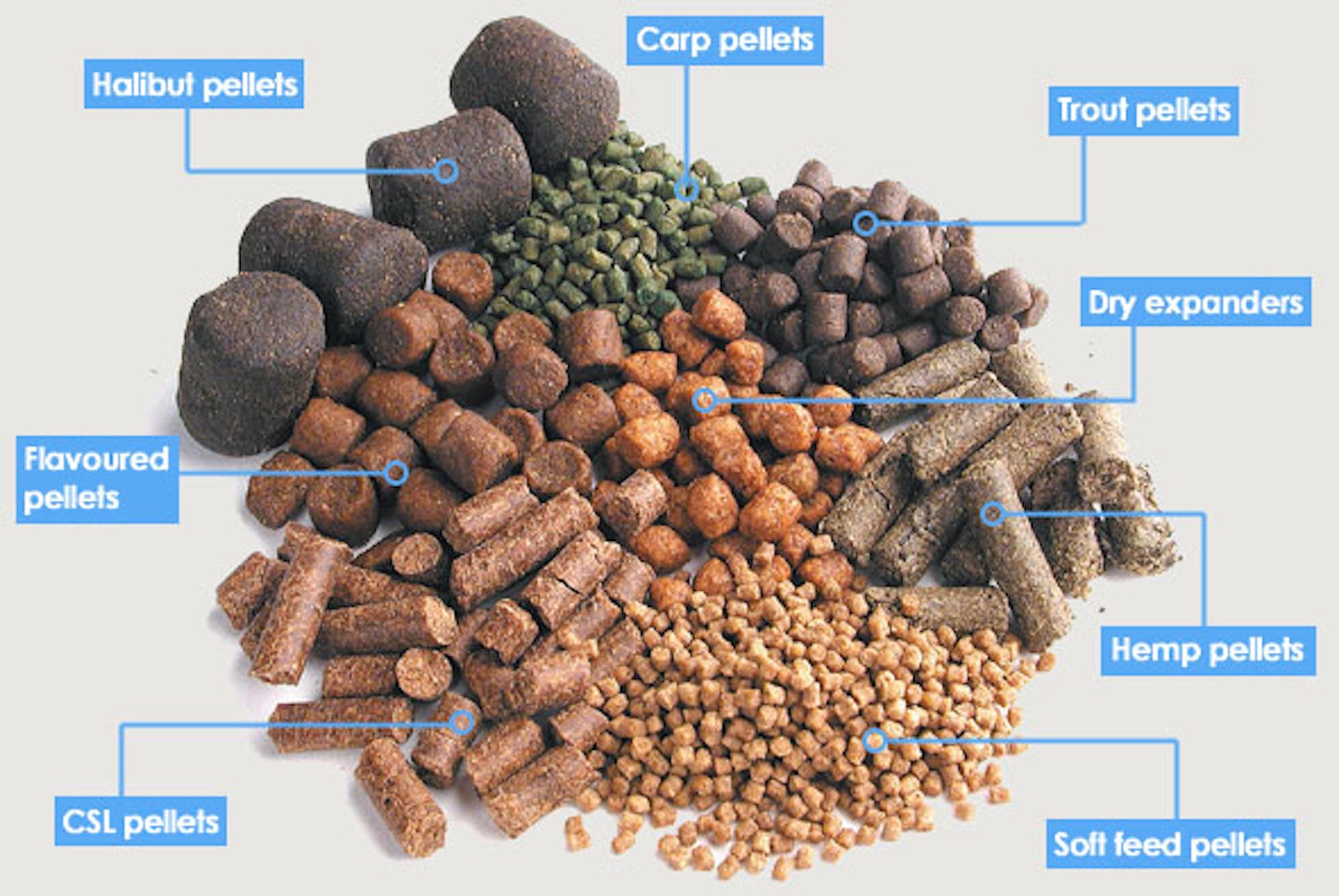 1. Halibut
These high-oil pellets are crammed with nutrients and proteins. Available from tiny 2mm pellets used to create beds of free bait, through to gob-stopping 21mm giant pellets. They are often glued to a hair rig, or drilled and threaded on a hair. Big carp, barbel, catfish and specimen bream and chub love them.
2. Carp
Many commercial fisheries have banned halibut and trout pellets due to their high oil content. Based on vegetable proteins, these pellets are less oily, but are still excellent carp attractors. They tend to break down rapidly and are best used as a loosefeed, rather than a hookbait.
3. Trout
Primarily created from salmon fry crumb, trout pellets have very high oil and protein content. Because of this, they're better in summer when the warmer water will wash the oil out of the bait and create a scent trial for the fish to home in on.
4. Expanders
These hard, buoyant pellets are designed to be soaked in water to soften them and produce a slightly spongy texture. This enables you to directly hook the pellets. Jamie Masson uses BCUK pre-soaked expanders for his hookbait.
5. Hemp
There are few freshwater fish that don't love hemp. These pellets are designed to breakdown completely into a hempy mush. Being fairly low in oil, they're ideal to use all year round. They work well in PVA bags, groundbait mixes, as a loose feed or can even be boosted with a little hemp oil. Tremendous for tench and carp.
6. Soft feed pellets
Usually made from tiny carp pellets that have been carefully moistened and preserved. Excellent for getting carp and silver fish feeding and keeping them in the swim.
7. CSL
CSL stands for Corn Steep Liquor. These savoury smelling pellets collapse quickly underwater, creating a fine carpet of attractive food particles. They can be used in PVA bags or Method mixes, they're also good when used as a loosefeed. Many species love CSL, particularly carp and barbel. These are sweet pellets.
8. Flavoured pellets
Bait companies make customised fishmeal or carp pellets laced with flavouring. These are Nutrabaits Trigga Ice pellets, big carp love them.